Africa: CAF Champions League final!
Africa: CAF Champions League final!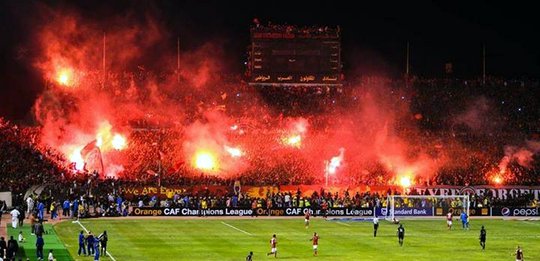 Final in CAF (African) Champions League between Al Ahly (Egypt) and Orlando Pirates (South Africa).
Match played in Cairo and Al Ahly won.
Message of main choreography:
"Death wont break us, jail wont stop us, Africa ya Ahly"
First banner from left shows an angel overlooking the stadium where the match was played, and the text never forget the 74 who are watching us from the sky (74 Al Ahly fans got killed in the massacre in Portsaid).
Middle banner shows 25 lads who were in jail for 28 days, they got released night of the final.
"Africa ya Ahly" is a popular Ahly chant referring to winning the Champions League.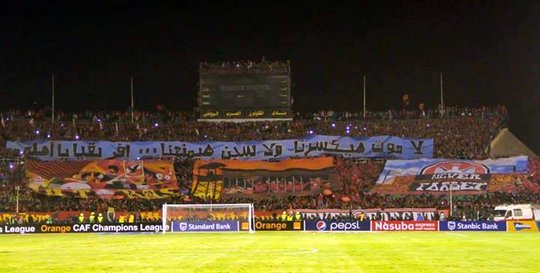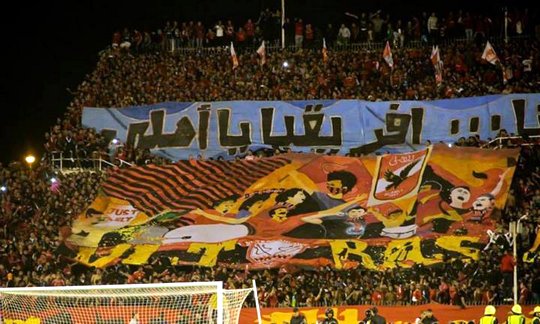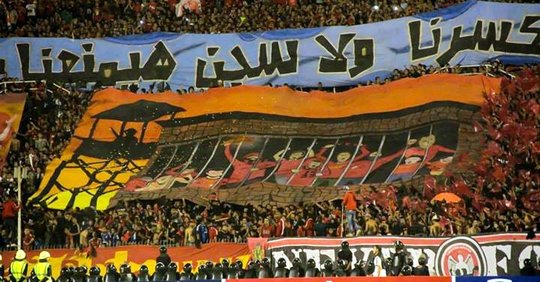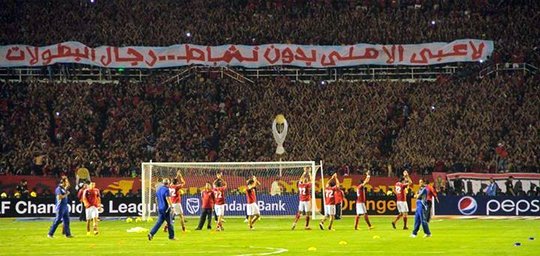 Message for the zamalek lad who died (Zamalek is main rival of Ahly fans, respect for still displaying this message!).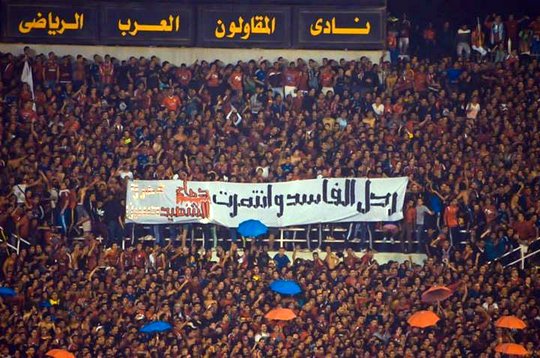 Message for Al Ahly's martyrs in Portsaid.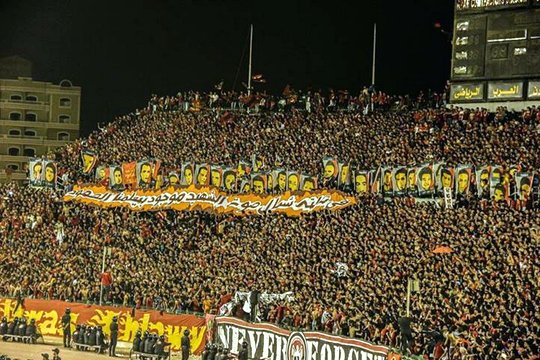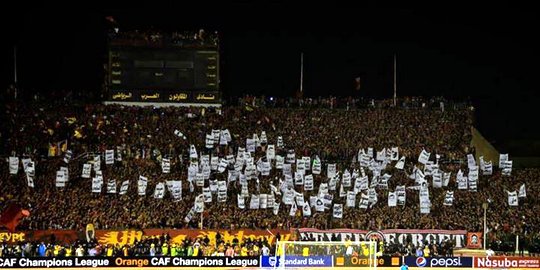 After his son died in Portsaid this father started to attend every home and away match, and continue the fight which his son died for.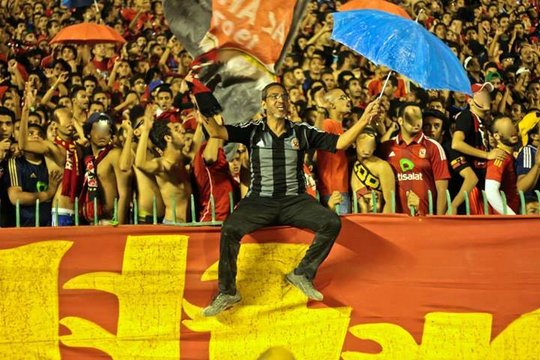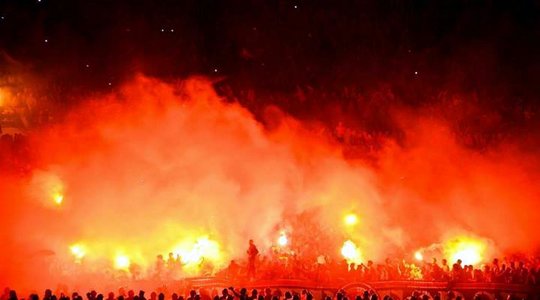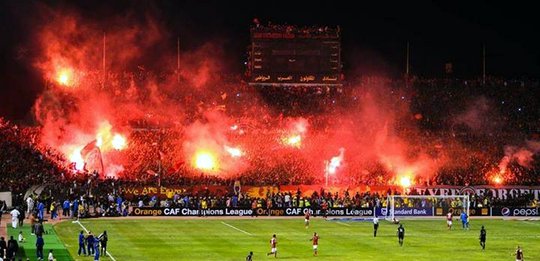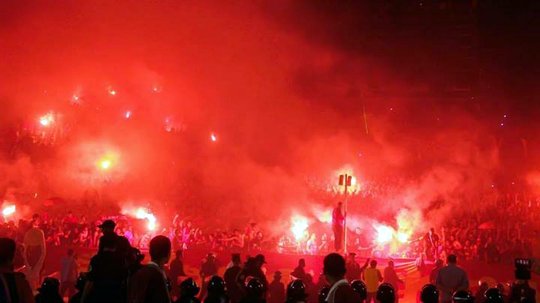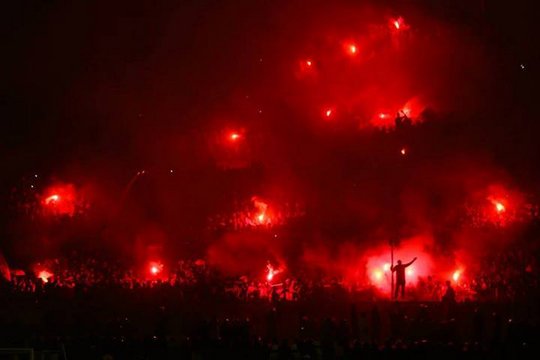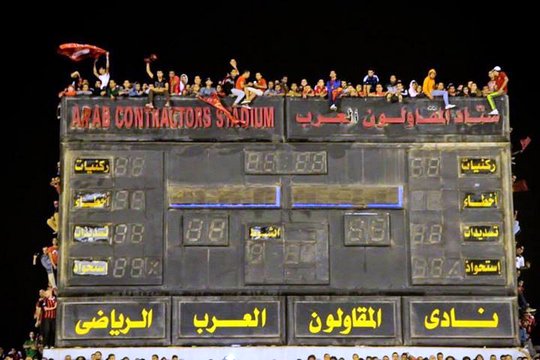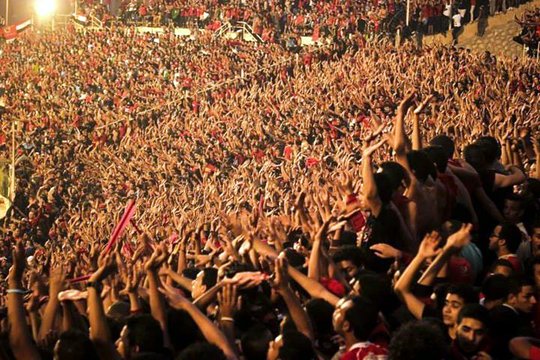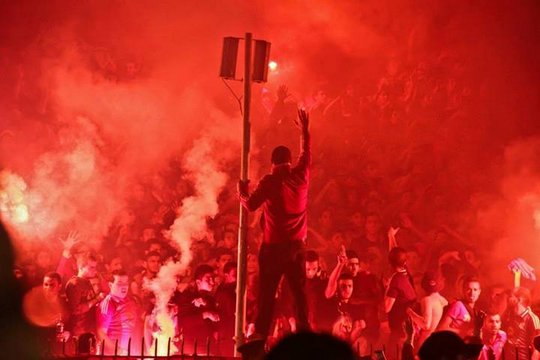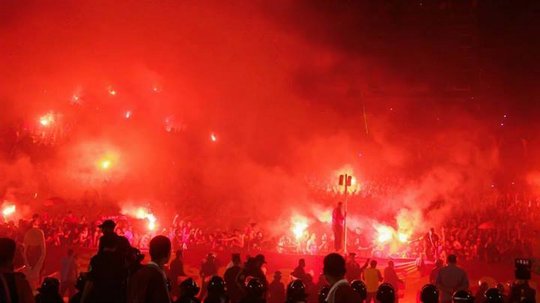 Chaos outside stadium before the match and riot with police:
Click here and see more from Africa this month!