Egypt: The massacre took place in Port Said last February between Al-Masry and Al-Ahly.
Egypt: The massacre took place in Port Said last February between Al-Masry and Al-Ahly.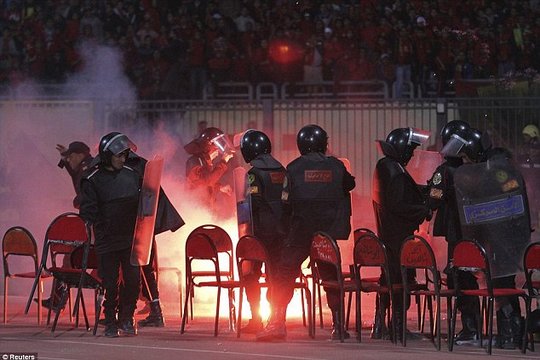 (74 football supporters died during the violence)
The Egyptian court today sentenced 21 people to death after they were involved in a riot during a football match in Port Said 01.02.2012, which killed 74 fans and injured nearly 1000 people!
At the end of the match between Al-Masry and Al-Ahly home supporters attacked players and supporters of Al-Ahly.
Most likely this was an revenge from the government and police/army after supporters of Al-Ahly had played an important role in the Egyptian revolution.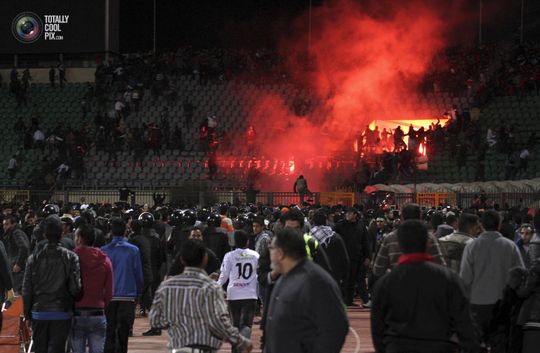 (Home fans in front of the away sector. You can see riot police not doing anything to protest Al-Ahly supporters)
Ultras-Tifo have been informed about what really happend this day.
- Without problems home fans all around the stadium easily entered the pitch (even during the match they did it several times).
- Home fans had all kind of weapons with them. The control in the doors used to be strict in Egyptian football, but this day people had entered stadium with what ever they wanted. Even though everybody knew this was a very high risk match.
- Two lines with riot police stood in front of the away sector during the match. When home fans attacked they just passed away and simply gave home fans free entrance to away sector.
- Big doors behind away sector, which led out of the stadium, were suddenly blocked when the riot started. No away fans were able to escape!
Among the victims who were killed was a member of our forum (red_devils). He was the founder of Ultras Devils, a group that consists of Ultras based in Alexandria, supporting Al-Ahly.
R.I.P.
Riot after court's decision:
Angry relatives of those sentenced to death tried to storm the prison in Port Said to free the defendants. At least two police officers were killed in gun fire.
Many civilians also died in this riot outside the prison, different newspapers report more than 30 people killed in this riot.
The sentences must be reviewed by Egypt's highest religious authority, who will return his opinion to the court March 9. On that day, an additional 54 defendants in the case will also be sentenced.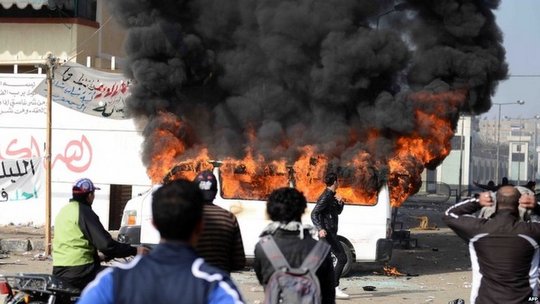 At the same time thousands of Al-Ahly supporters gathered in streets of Cairo and inside their club premises to celebrate the decision made by court: