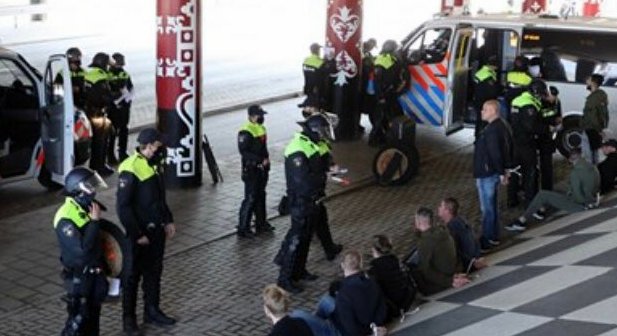 Holland: Incident in Rotterdam before the cup final.
Today is the Dutch cup final between Ajax and Vitesse, played in Rotterdam, at De Kuip, the home stadium of Feyenoord.
Before kick-off ~100 Ajax fans had gathered to cheer their team bus near the stadium, when suddenly a larger group of Feyenoord hooligans attacked.
In total 32 supporters were arrested.
Earlier this season Feyenoord supporters covered De Kuip stadium with 5000 flags. But before this final Ajax ordered the flags to be removed.
For the final match today, Ajax supporters covered the seats in De Kuip with the word "AJAX".
Photos: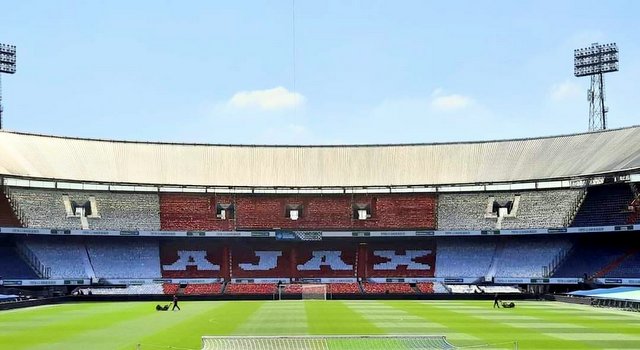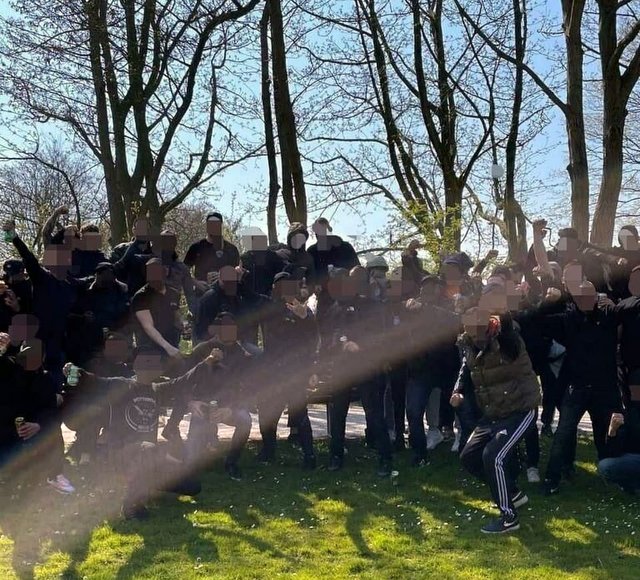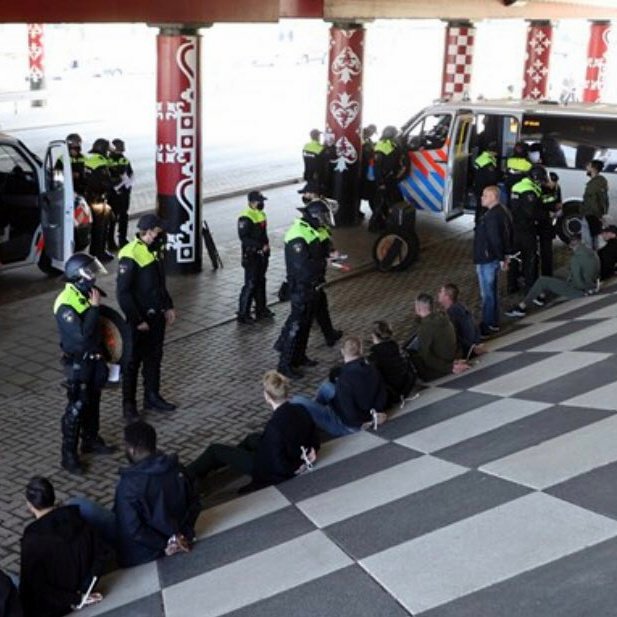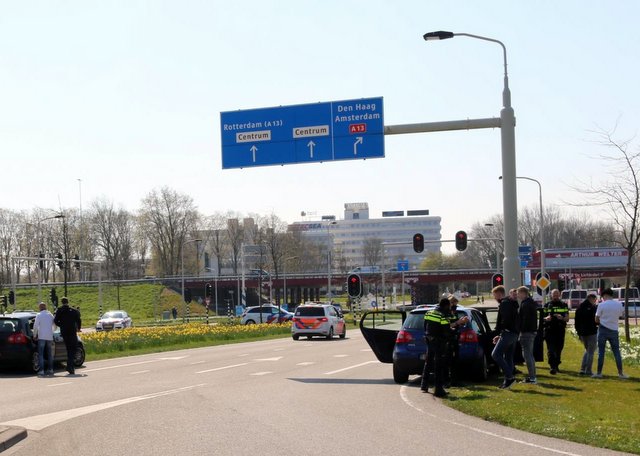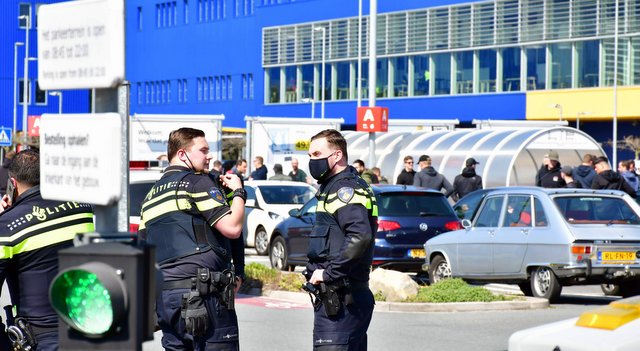 VIDEOS: