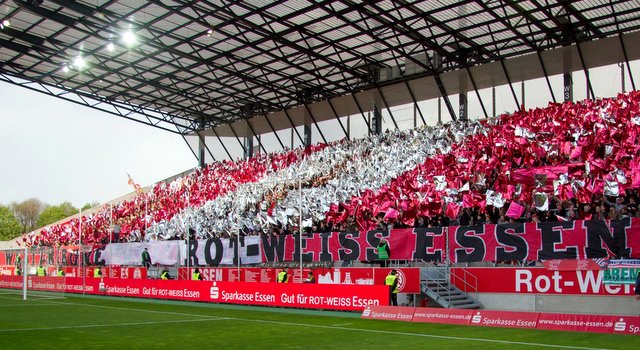 Germany: Project to help 4th division club.
We recently wrote about 1. FC Lokomotive Leipzig who sold more than 110.000 tickets to an virtual home game. Many other European clubs has created similar fan projects to gain support during these difficult times with the Coronavirus. One of them is the 4th division club Rot-Weiss Essen.
Rot-Weiss Essen started a project to sell tickets, Bratwurst (sausage) and beer for an virtual match. The idea is that people can use these tickets, beer and food if there will be any home games played rest of this season. If the league is cancelled without any further matches, the money stay in the club.
At the moment they have sold 37 VIP tickets, 4691 normal tickets, 8337 beers and 3773 sausages!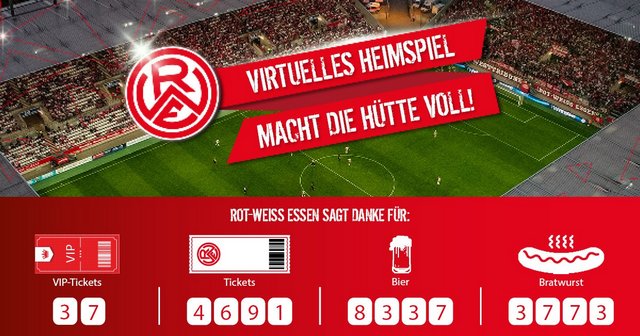 Click here if you want to support Rot-Weiss Essen.
Do your club/group have similar projects? Please send us a message on our Facebook Fanpage.