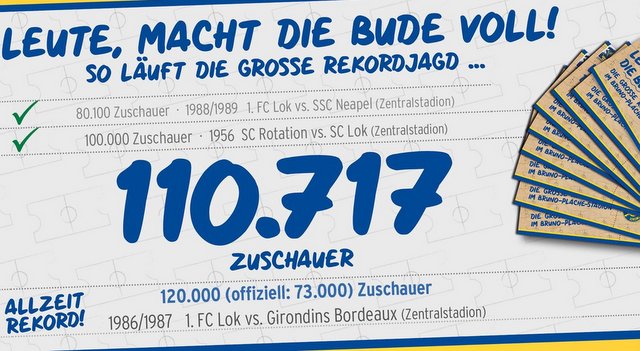 Germany: Fan project to support 1. FC Lokomotive Leipzig.
The German football club 1. FC Lokomotive Leipzig, who currently plays in Regionalliga northeast (4th division), sold more than 110.000 tickets for a match which won't be played!
Their goal is to beat all the record attendances the club got during their long history. Price for one ticket is 1€, so far the supporters bought tickets for 1,1 million euros.
You can support this legendary club and buy your ticket. Click here.

Only one record is left to beat, the attendance from the semi-final in 1987 against Bordeaux in the European Cup Winners' Cup. The official attendance was 73 000 fans, but more than 120 000 fans actually attended this match. This semi-final was played at the famous Zentralstadion, which sadly closed in year 2000. Today they play at Bruno-Plache-Stadion, with a capacity of 15,600.
Lokomotive Leipzig won against Bordeaux and proceeded to the final against Ajax, which they lost by 1-0 at the Olympic Stadium in Athens (Greece).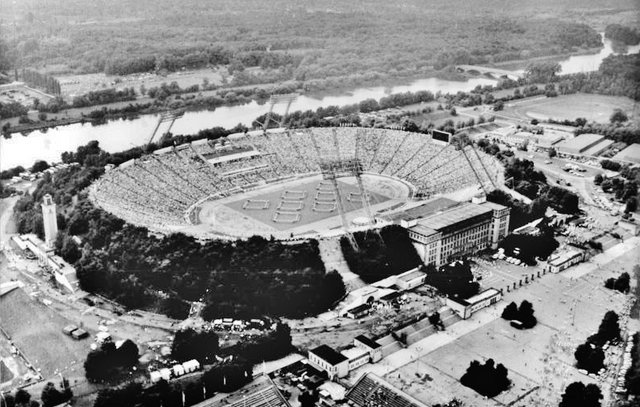 Photo of the Zentralstadion
Supporters from many others clubs in Europe has started similar fan projects to support their club.
Send us a message on our Facebook fanpage with information about your fan project!
Source: wikipedia , www.lok-fanshop.com