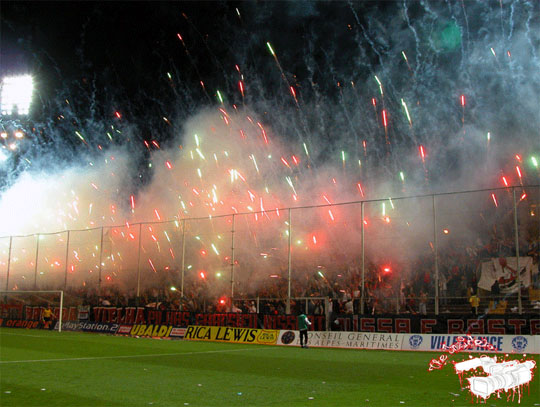 The "Star Wars pyro" from OGC Nice ultras
Back in 2003 OGC Nice ultras made something that will be remembered by name of "Star Wars pyro".
One round before the end of Season 2002/03, Nice had to play with Bordeaux at home. The game was important for both the clubs, Nice tried to reach Intertoto tournament and Bordeaux were fighting for Champions League place.
Before the game there were some clashes between the fans, some of them badly injured after it. Game itself ended 1:1, and after all Nice succeed reaching Intertoto, while Bordeaux had to play UEFA Cup.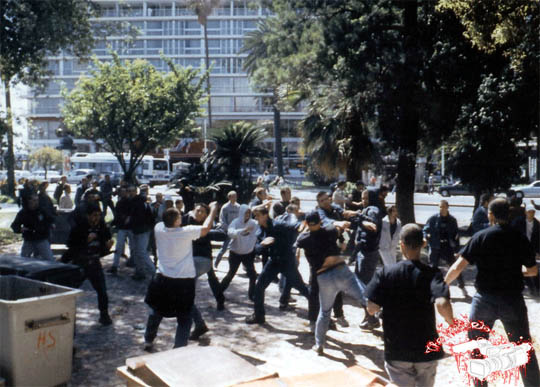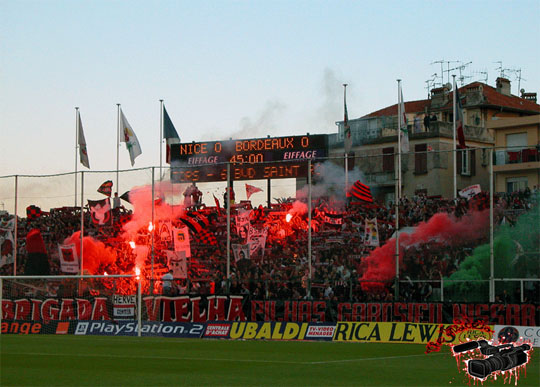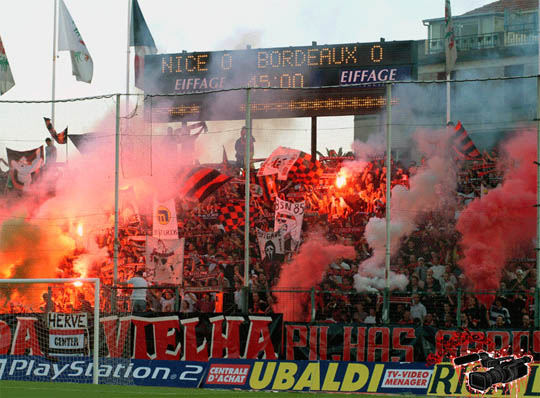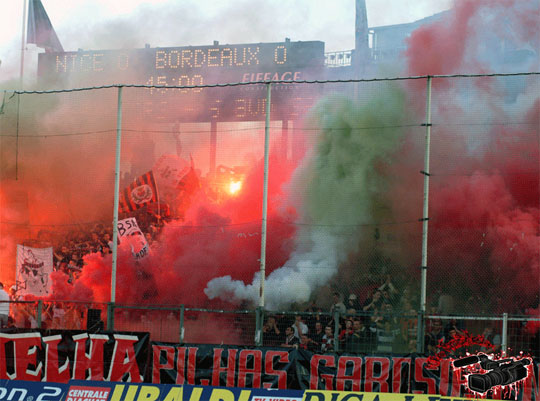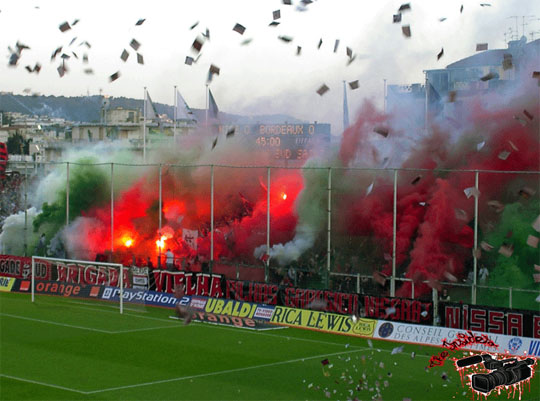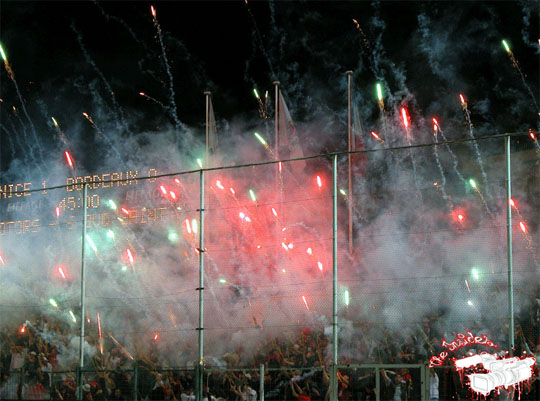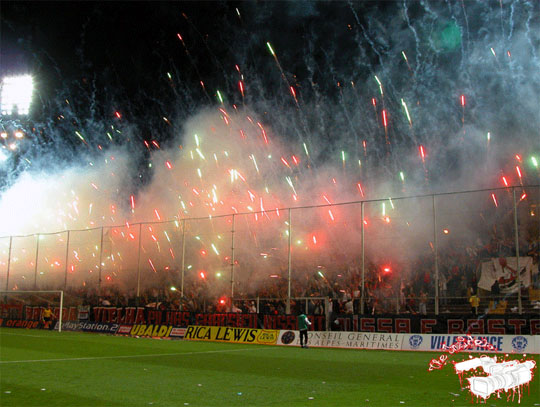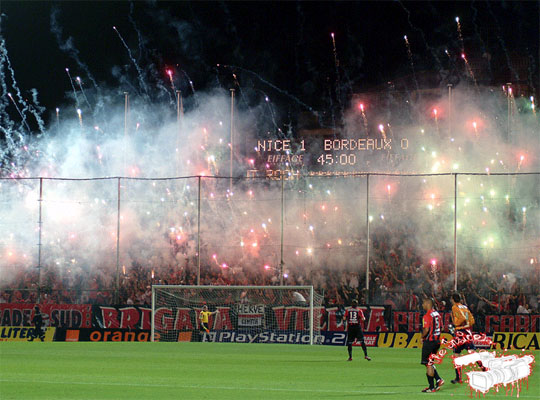 See also:
Memories: Palmeiras - São Paulo 20.08.1995
Final match of Brazilian U20 Championship played 20 years ago, well known as "The war of Pacaembu".
Memories: Dinamo Zagreb - Crvena Zvezda 13.05.1990
Big riots and match that is marked as start of the war in Yugoslavia.