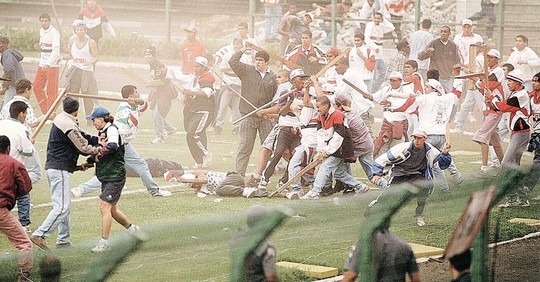 Final match of Brazilian U20 Championship played 20 years ago between Palmeiras and São Paulo is well known as "The war of Pacaembu".

Big riots on stadium, many injured fans and 1 young boy (17) died (São Paulo supporter).

That day marked the beginning of a new era in the "world" of Torcidas Organizadas.

Till today, many people claim that this fight was planned by the authorities - Police, FPF (Football Federation of São Paulo State) and others. Pacaembu Stadium in São Paulo was undergoing renovations, full of debris and materials that could be used in fight, but even with the existence of other stadiums in the city, the authorities kept the Derby at the stadium.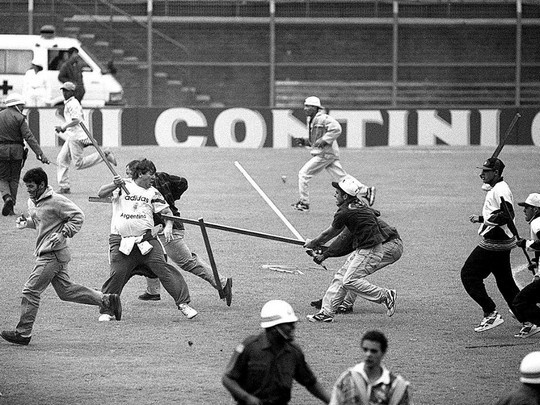 The police force in the stadium wasn't enough for a Derby with that size, importance and rivalry. The fight was almost inevitable, and fans fall in the "trap".

After that authorities banned flags from all stadiums in São Paulo state. Supporters groups Tricolor Independente (São Paulo) and Mancha Verde (Palmeiras) were banned from football stadiums. To solve this problem, they changed their names to Torcida Tricolor Independente and Mancha Alviverde, different names, no prohibitions.

A curiosity about that day, was that Corinthians would play in the same stadium, just a few hours after the final, by the Paulista Championship. So, the probabildade of a confrontation was even bigger, since the 3 rivals of the city were on the streets.
More photos: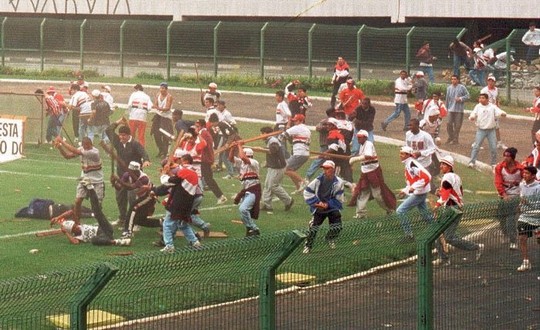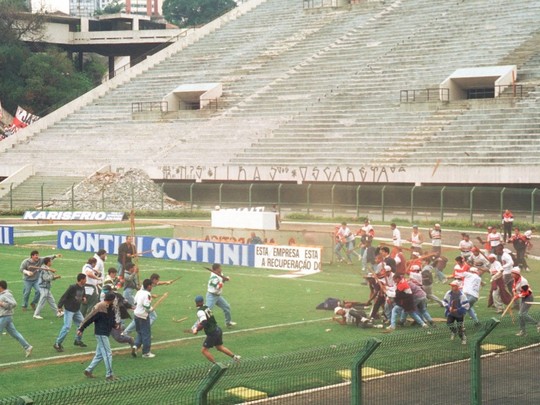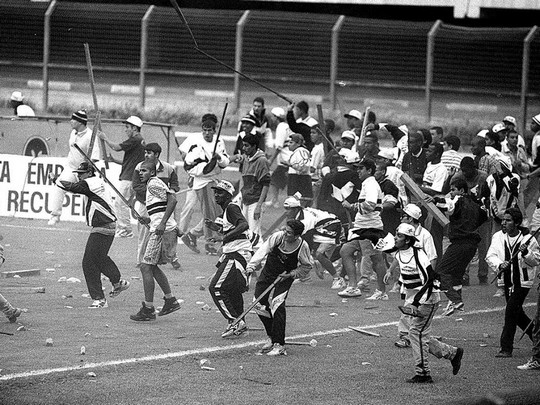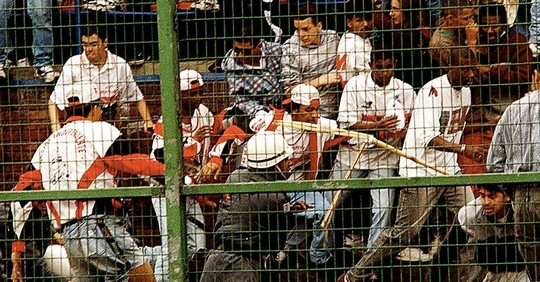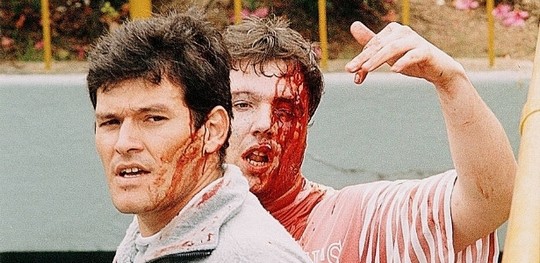 VIDEOS: