Nice pyro from a smaller club in Turkey
Nice pyro from a smaller club in Turkey
Ankaragücü is a club from the city Ankara. At their team do very bad and they will most likely be relegated at the end of the saeason after 30 years in the top league. Economic crises in the club and supporters in conflicts with the leaders, not a good situation. You can see seats be thrown in the videos at the end of this article...

Their supporters, known as Gecekondu, were founded in the 70's. They have a very strong friendship with Bursaspor thanks to a dramatic story.
One  Bursaspor fan known as Abdulkerim Bayraktar went to Ankara for his University education in the early 90's. At that time he was one of the leaders of Teksas, Ultra group of Bursaspor. During his time in Ankara he went to nearly all games of Ankaragücü, as a fan of Ankaragücü. He got many friends among Ankaragücü supporters.
In 1993 during his military service he died under a terrorist attack.
This tragic event bought Bursaspor and Ankaragücü even closer together.
During the first game after his death, Bursaspor organized a tribute to him, the events which happened next cemented the brotherhood between these two teams. A large group of Ankaragücü supporters made their way onto the pitch and unveiled a large banner reading, 'Our brother Abdul will never die, he lives on in our hearts'.
The two supporter groups united and hundreds of Ankaragucu ultras attended his funeral. From that day on Bursaspor supporters would chant Ankaragucu's name in the 6th minute of every home game, 6 being significant due to 6 being Ankara's city code.
Ankaragücü supporters in return chant Bursaspor's name during the 16th minute, 16 being Bursa's city code. When the two sides play, the
supporters sit together, its one of the rare occasions in which ultra from opposing teams watch a game together in a mixed environment, they bring
'Bursankara' scarfs (a merger of the two clubs names) to the games and create a fantastic atmosphere full of mutual respect.
Source: Wikipedia
Photos & videos: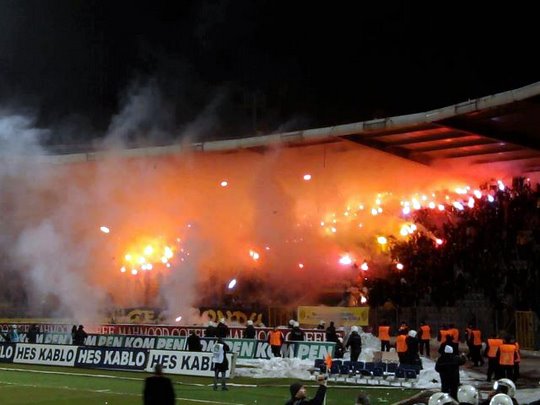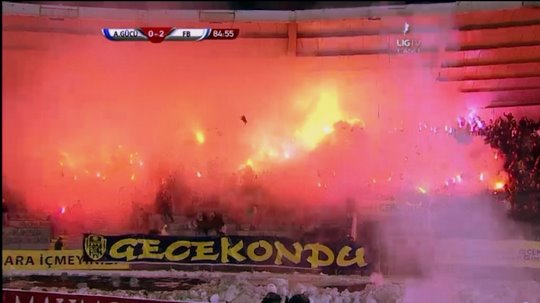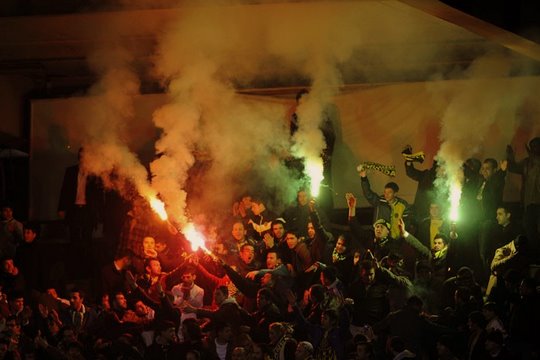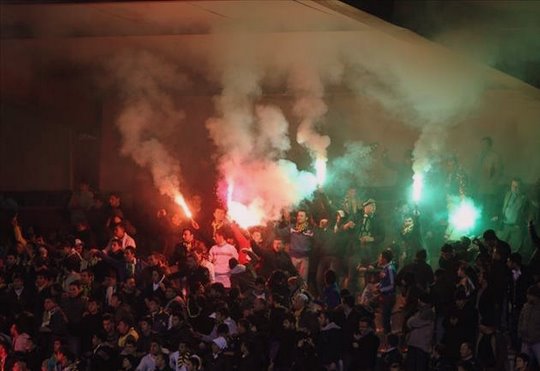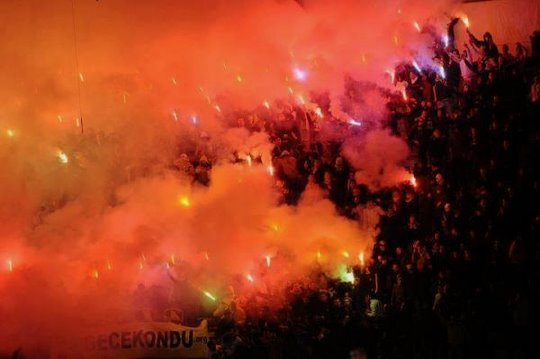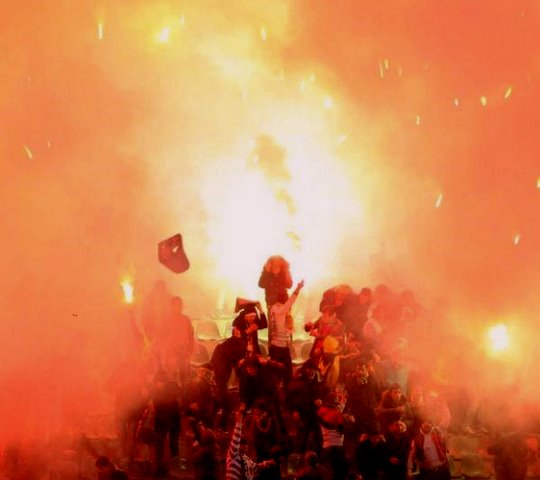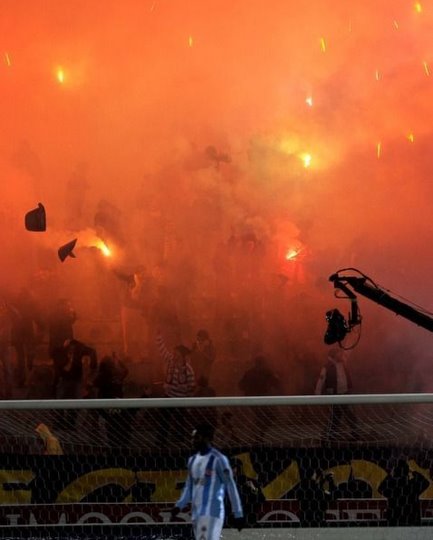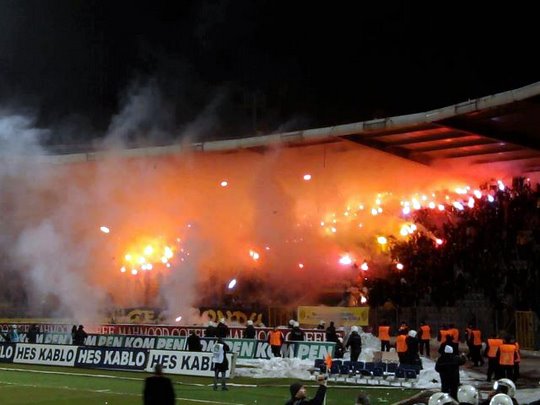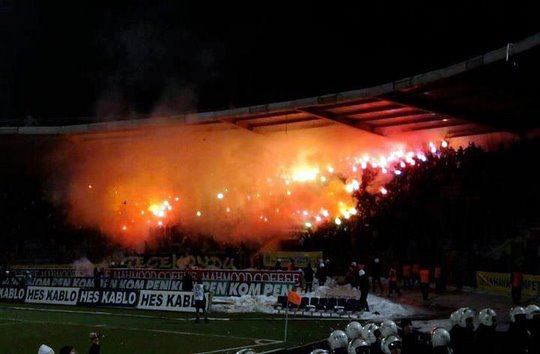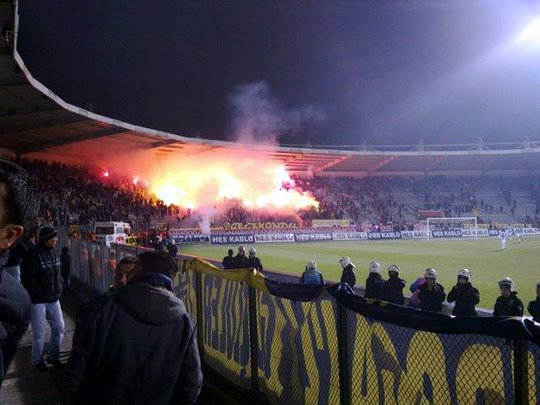 Away fans: