Denmark: Riots in streets and match stopped.
Denmark: Riots in streets and match stopped.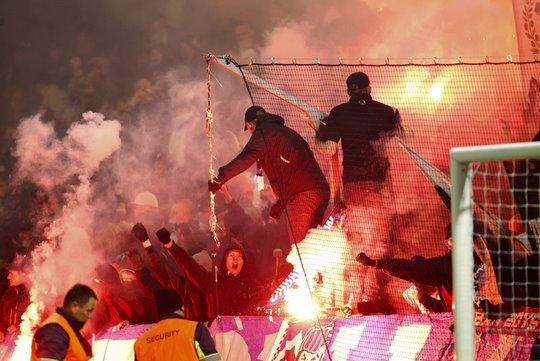 Busy day for police in Aalborg. It started when supporters of FC København arrived the city. First the plan was to escort the away fans directly to the stadium. But few hours before kick off some fans of FCK decided they wanted to visit the city. This caused some heavy riots with cops, and according to media lot of bangers were used as well as many fans got arrested.
When FCK supporters finally arrived to the stadium the gates were closed. Security wanted, as a reaction of earlier trouble in streets, more cops at the stadium. This caused again more riots with stewards and police.
Match were delayed 15 minutes as a result of many supporters still waited to get in.
During the match supporters of FCK lighted pyro many times. At one time referee decided to stop the match, but after a few minutes he started the match again. Right after a 16 year old lad from AaB invaded the pitch, but that didn't seem to worry the referee too much.
Day after the match the discussion in Danish media is about how to punish FCK and their fans, it will be interesting to see what they're going to do.

Photos & Videos: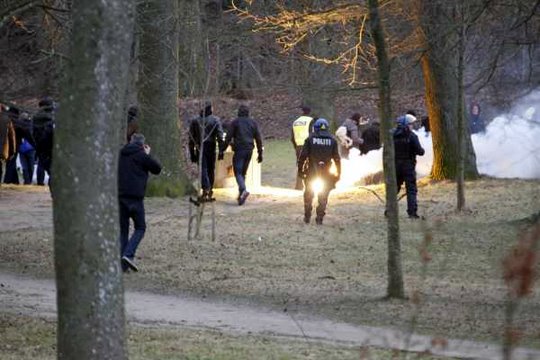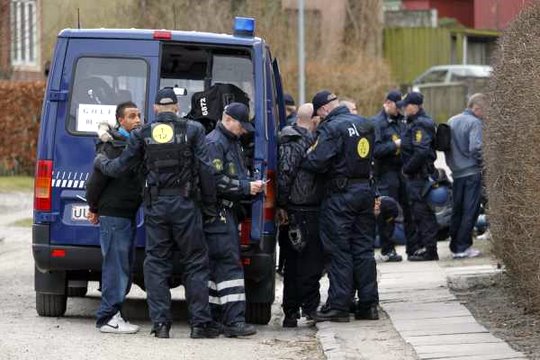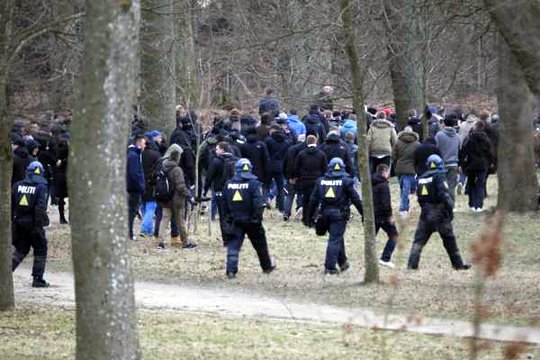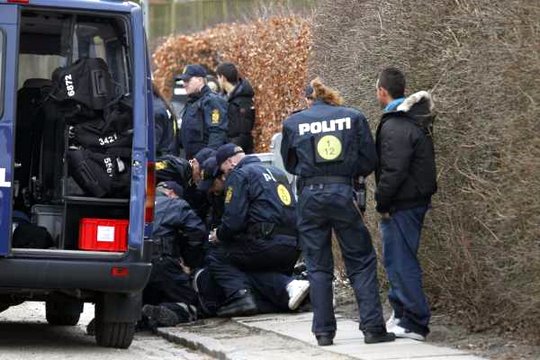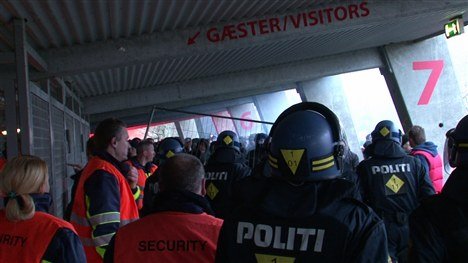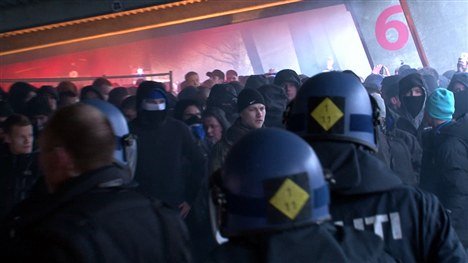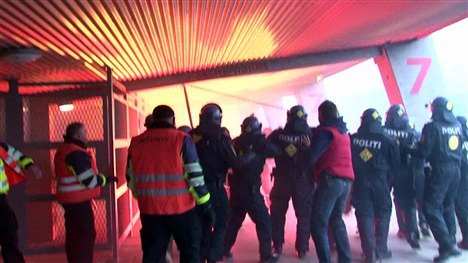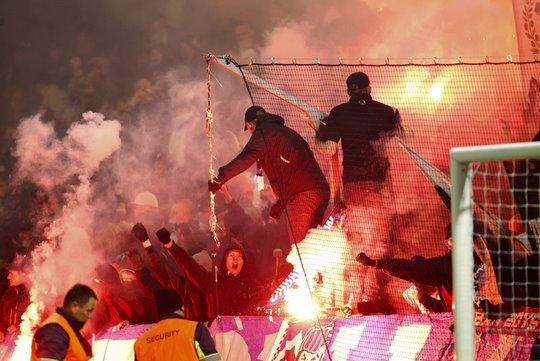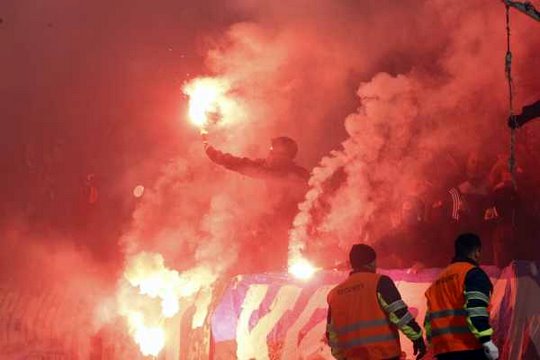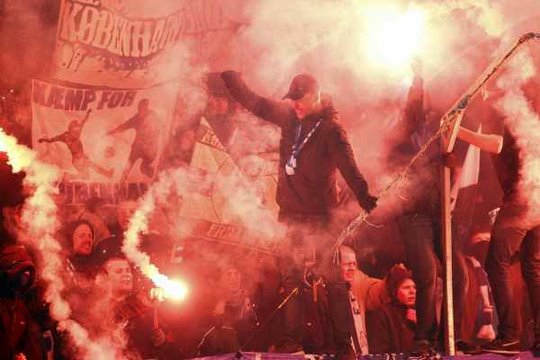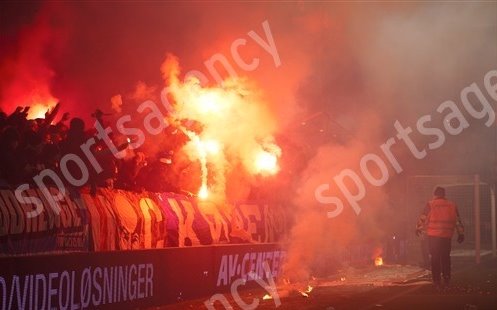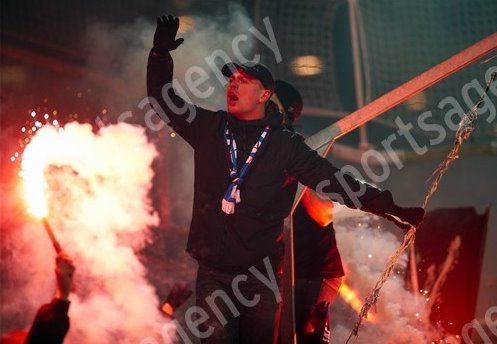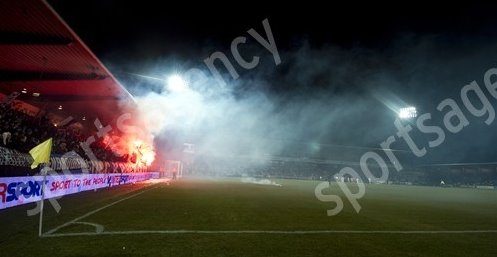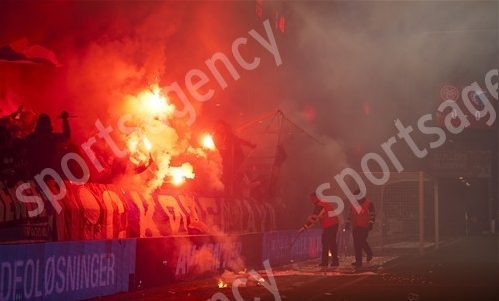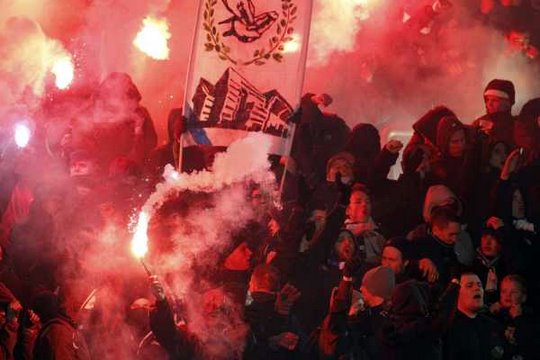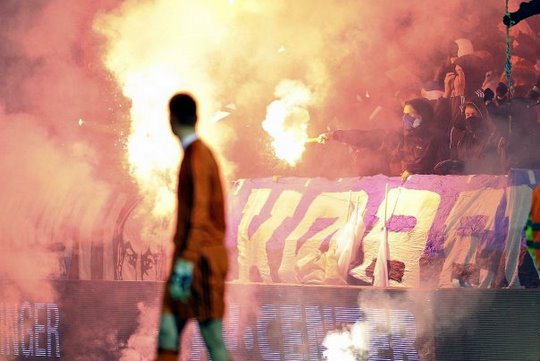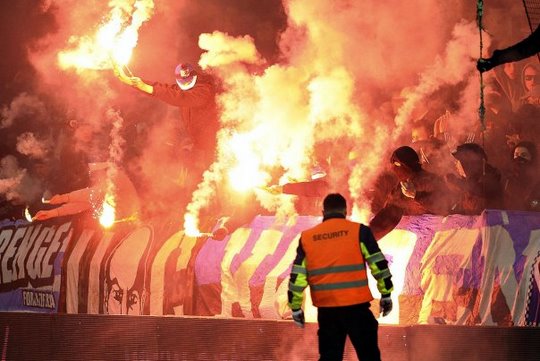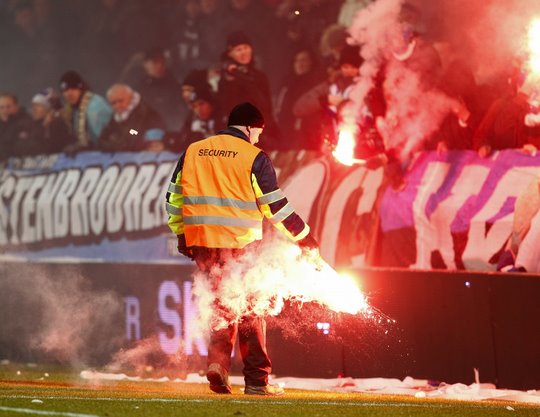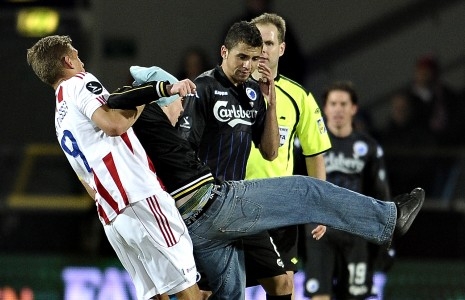 Supporters of Aab walking to stadium: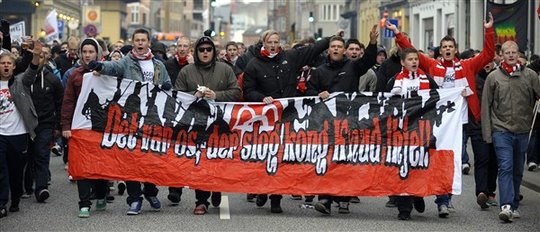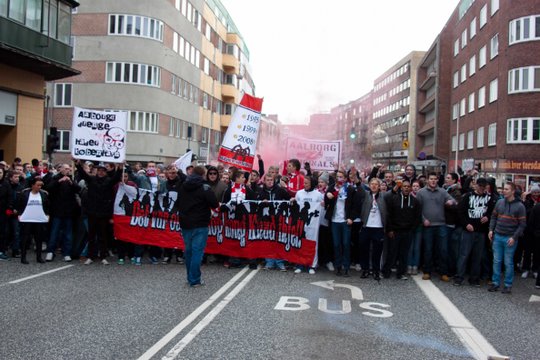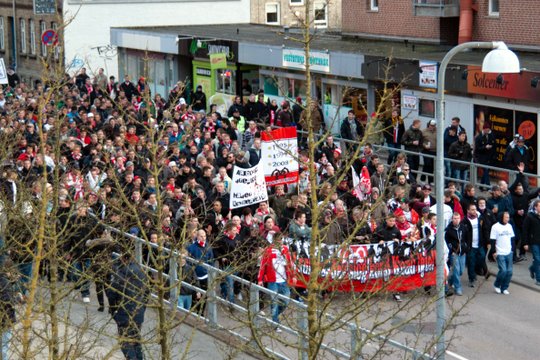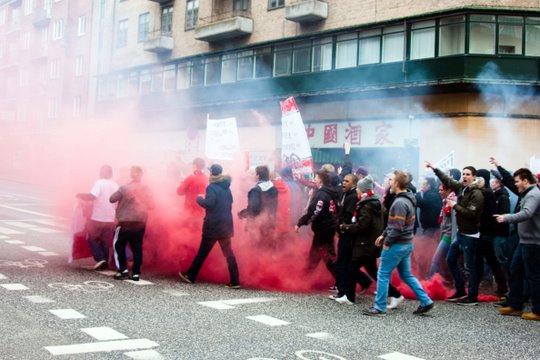 Player of FC København (N'Doye) showed his new tattoo at the match against Aab. It's the logo of Urban Crew, ultra group of FCK. Media ask why he have a tattoo of a group that just did so much damage in one match, but he dont want to speak to media and say it's personal.