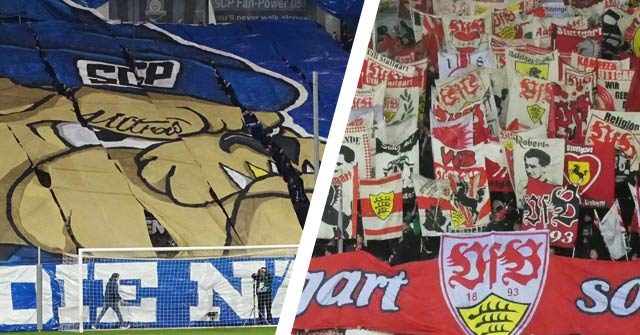 Germany: Cup game
The stadium was full for the DFB Pokal 1/8 Final match between Paderborn and Stuttgart. Paderborn fans displayed a tifo at the start of the game in the team's blue and black colors featuring a bulldog and the words "Bite into the next round." Meanwhile, the away stand was filled with fans waving two-stick banners and the phrase "Stuttgart, nothing else.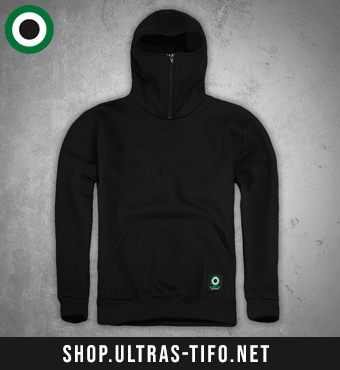 Paderborn: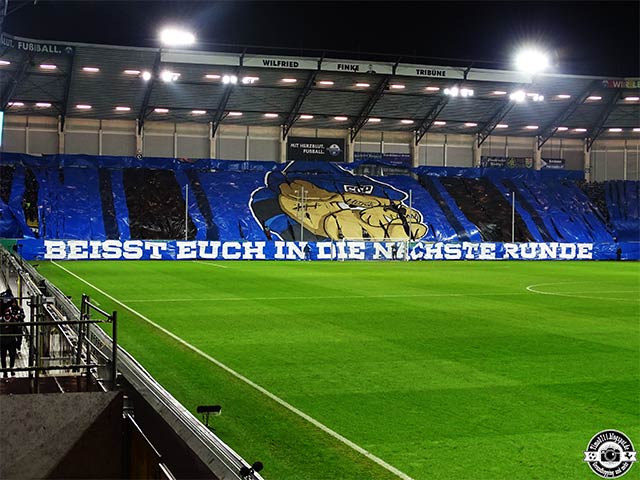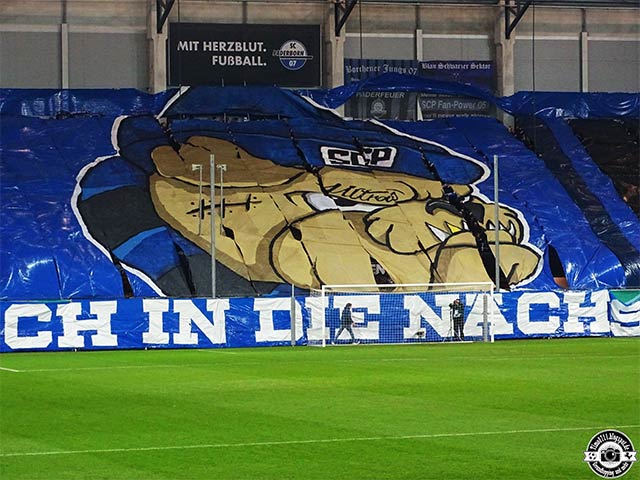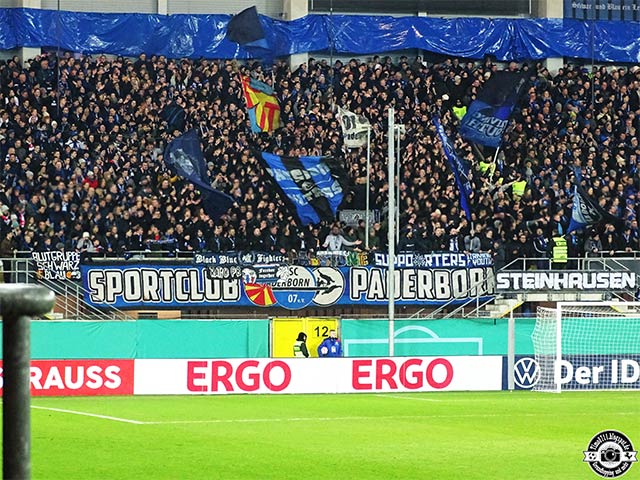 Stuttgart: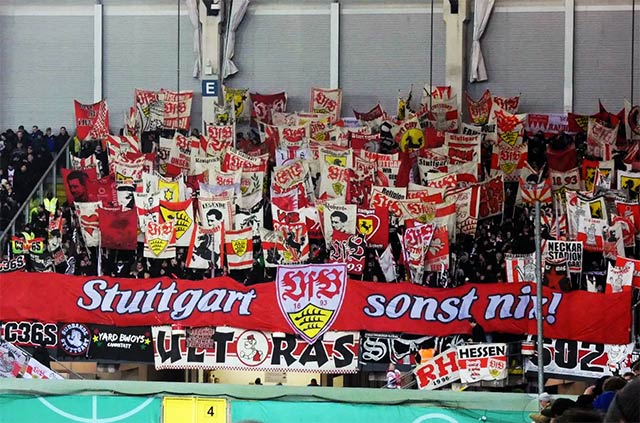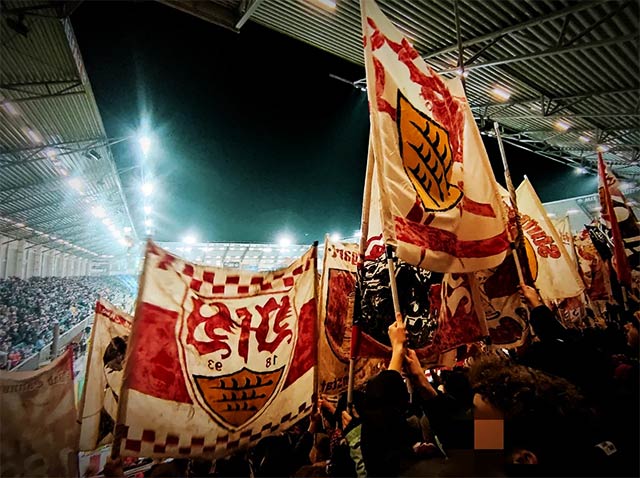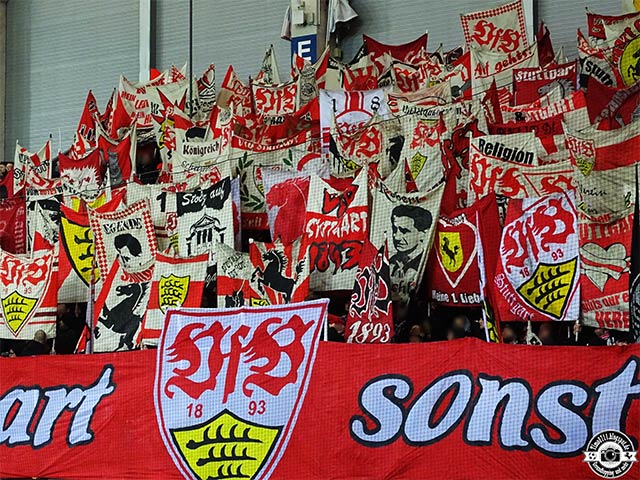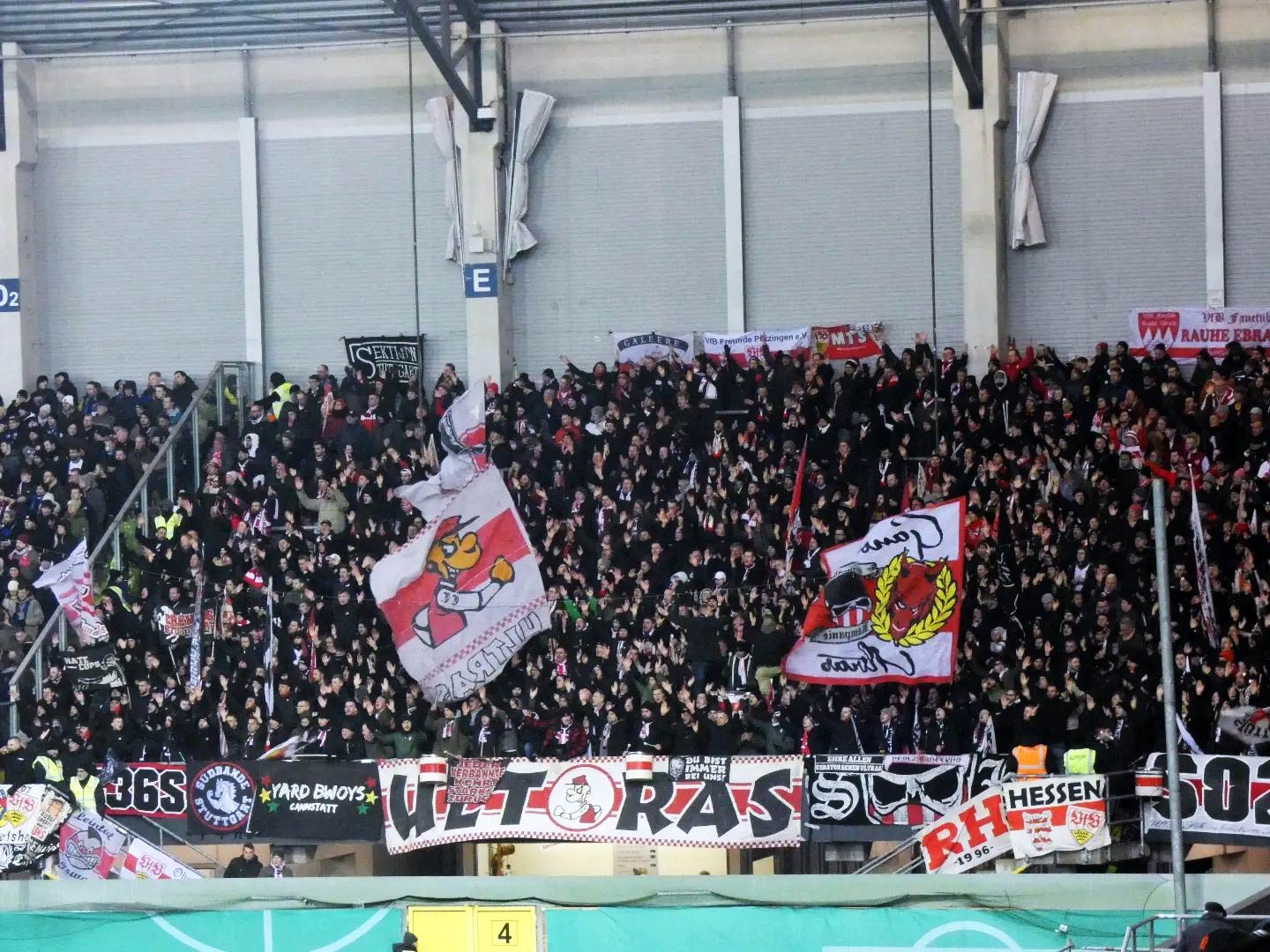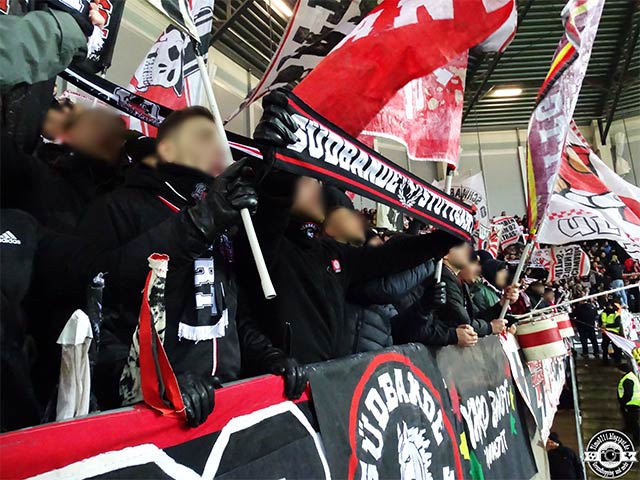 VIDEO:
via timo0711.blogspot.com, kurstadt_hopper, hakenwurm
All photos are published for informational purposes and are copyrighted to their respective owners.