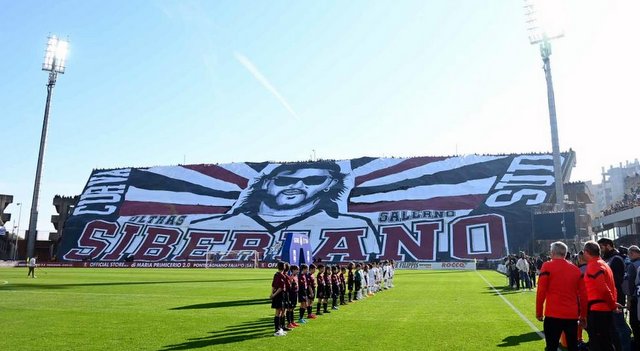 Italy: Choreo for "il Siberiano" ULTRAS della Salernitana!
Fans of Salernitana displayed one massive choreography with painting of historical figure, Cermine Rinaldi, also known as "Il Siberiano ULTRAS della Salernitana".
Rinaldi died after heart attack 12th of April 2010. He is remembered for being an fantastic capo, as well as a man who loved his colours, his people and city. 2000 people gathered for his funeral back in 2010 and ever since then we have seen flags and banners with paintings of "Il Soberiano".
Salernitana - Poggibonsi 21.04.2013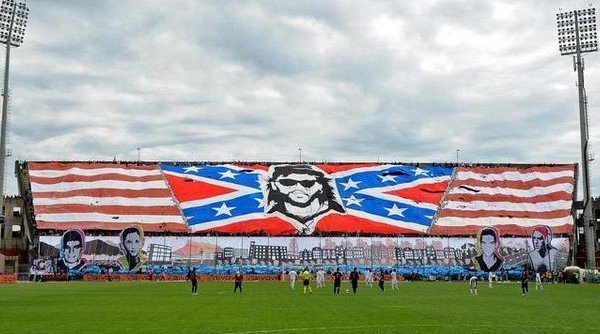 In April 2013 supporters of Salerno displayed this choreography with paintings of Rinaldi and four ultras (Ciro Alfieri, Giuseppe Diodato,Vincenzo Lioi, Simone Vitale) who died in a train incident back in May 1999.
Click here for this match report.
Photos: Salernitana vs Milan 04.01.2023: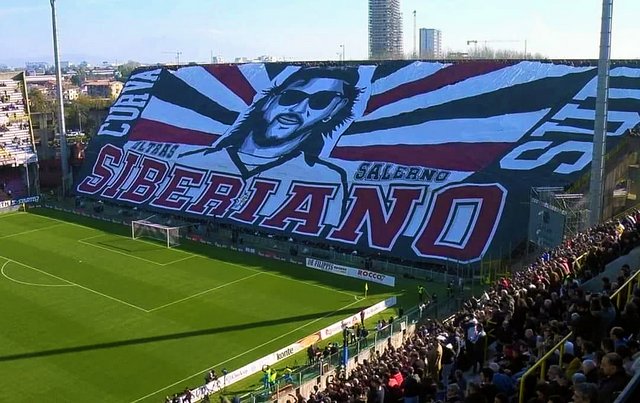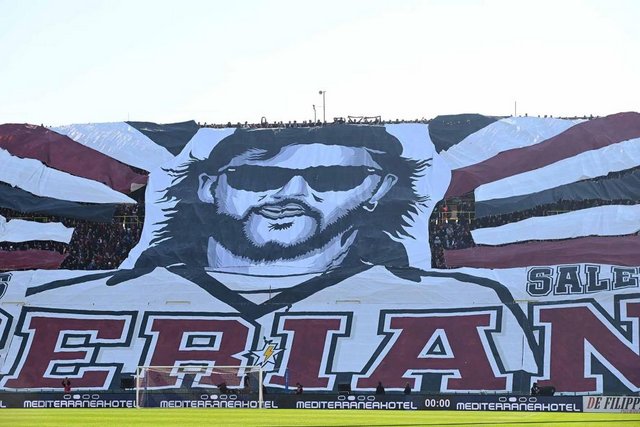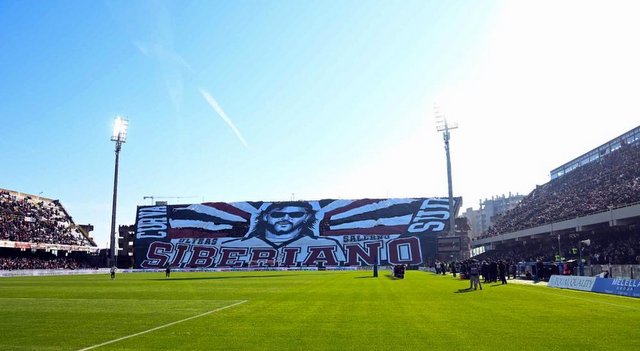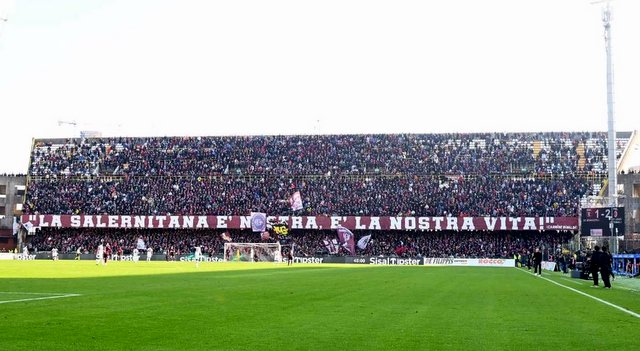 Away fans: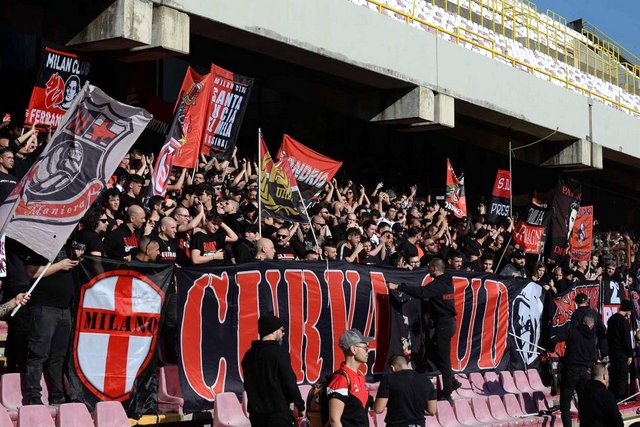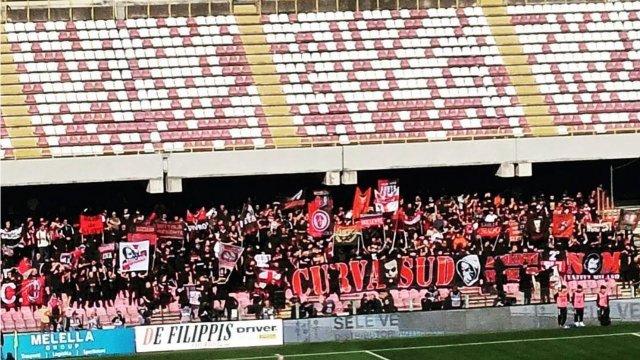 VIDEOS:
Source: tuttomercatoweb.com