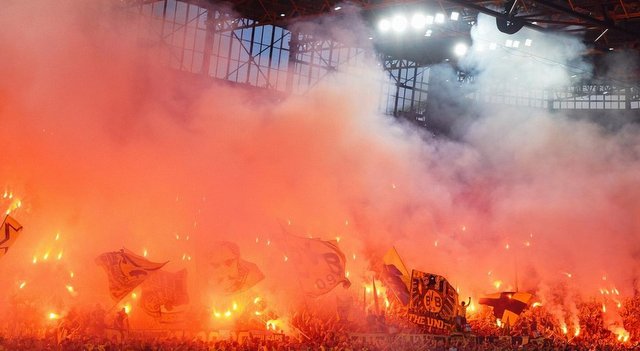 UEFA CL: Chaos!
We expected some trouble ahead of this match between Borussia Dortmund and FC Købehavn. Borussia got a strong friendship with Brøndby and FC København has a very strong friendship with Hamburger SV. And as you probably are aware of, Brøndby and FC København is the biggest rivals in Denmark!
Distance between Dortmund and Copenhagen is only 670 km.
Monday afternoon the German police reported about the first clash which took place at the Alten Markt. Two people slightly injured.
Match-day
Away fans with corteo to the stadium without any incidents reported.
BvB fans attacked the away sector from both corners before kick-off. Some flares in the air before police got control.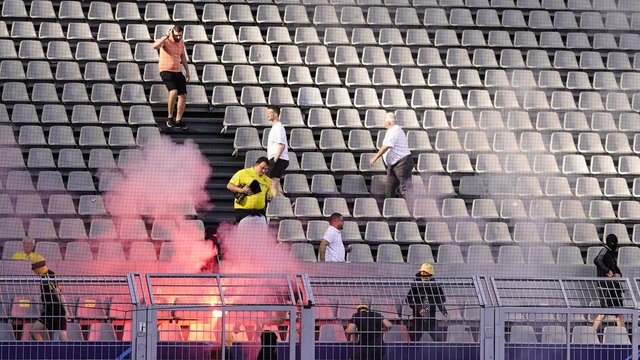 Home fans with massive pyro show when players entered the pitch for second-half. Away fans with choreography at kick-off and some pyro throughout the match.
Police say at least 3 fans were arrested after the match.
This was the first round in CL group G. The return match in Copenhagen is 2nd of November.
Photos: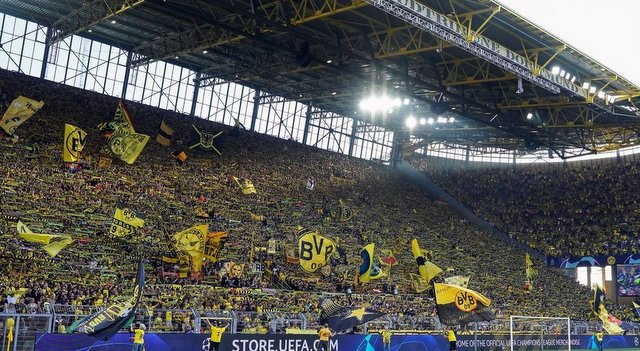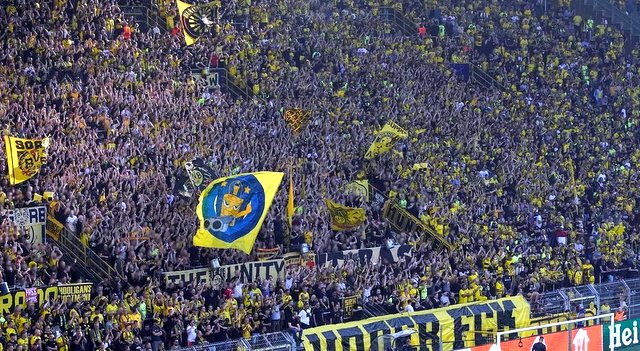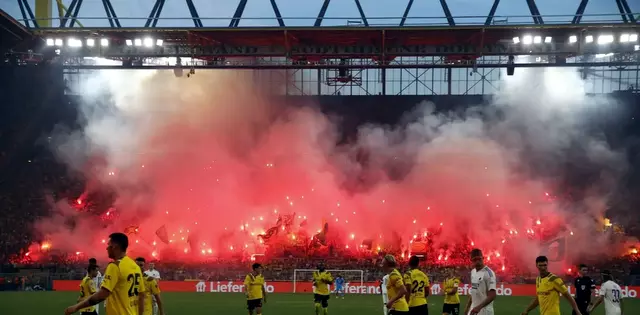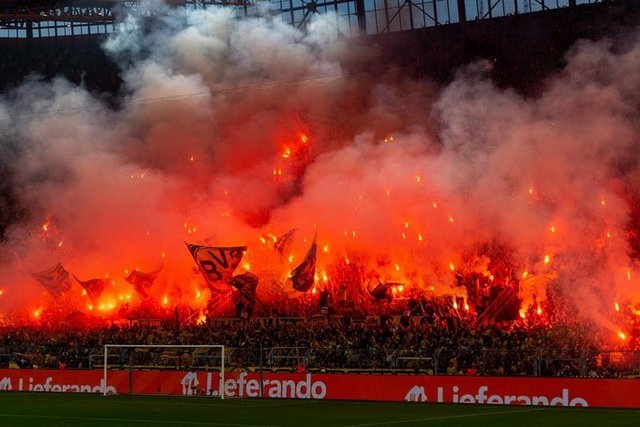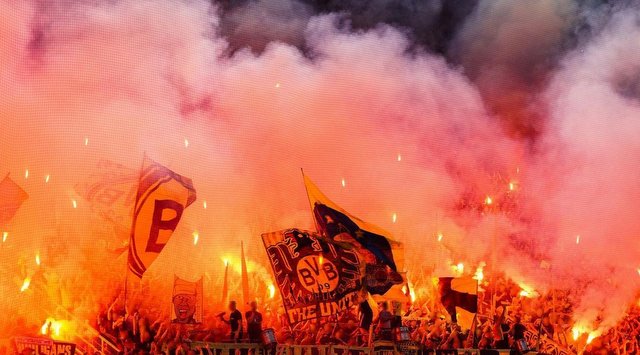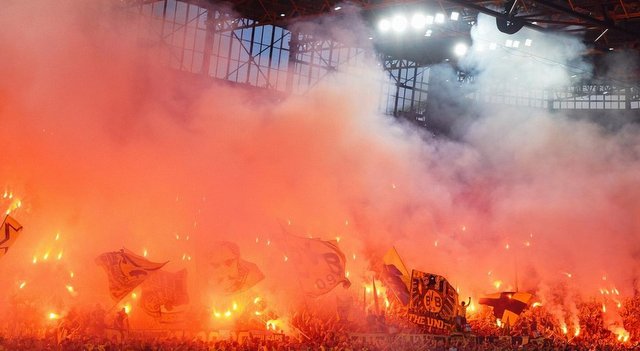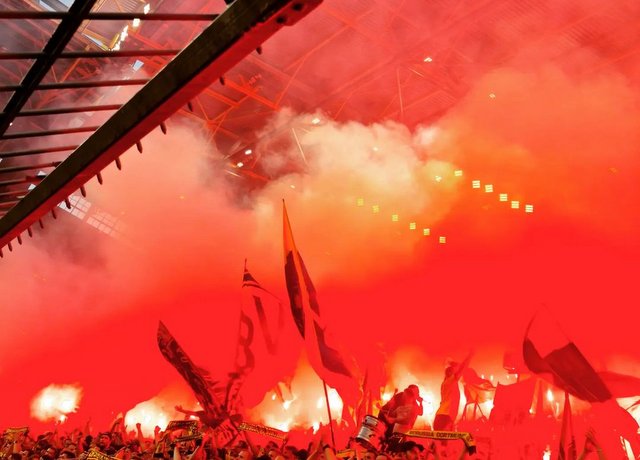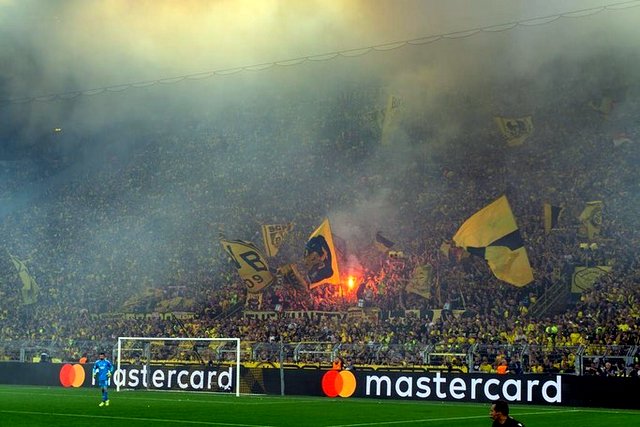 Away fans: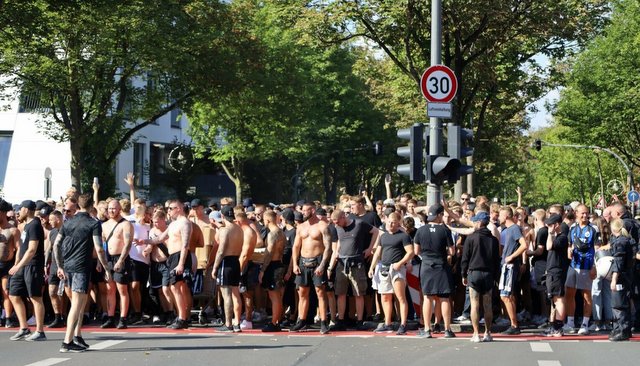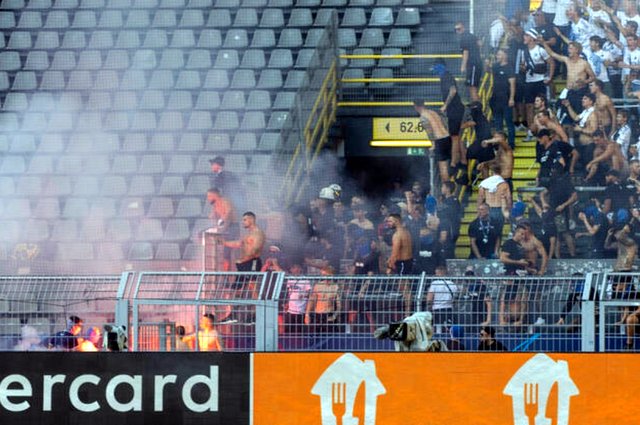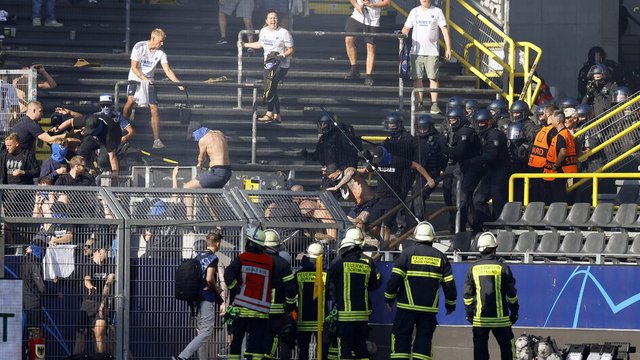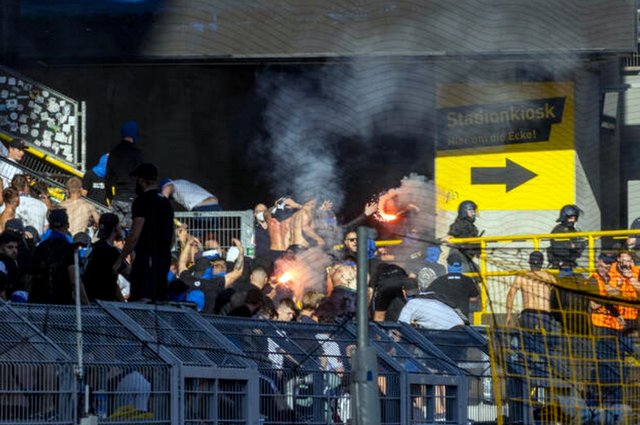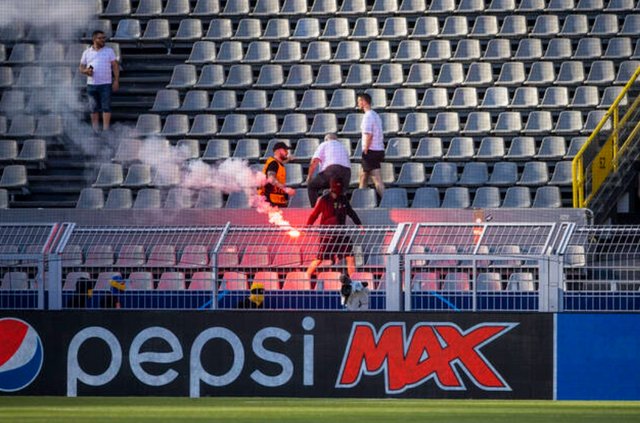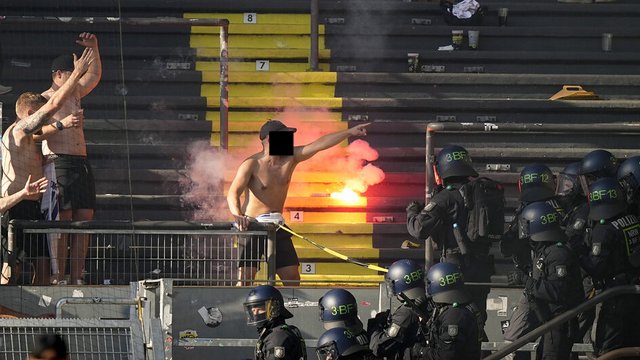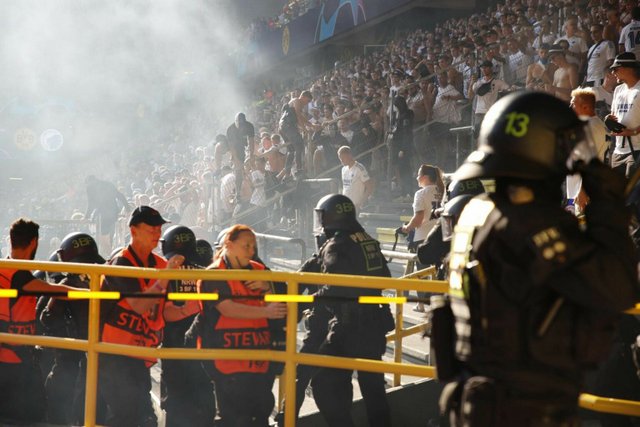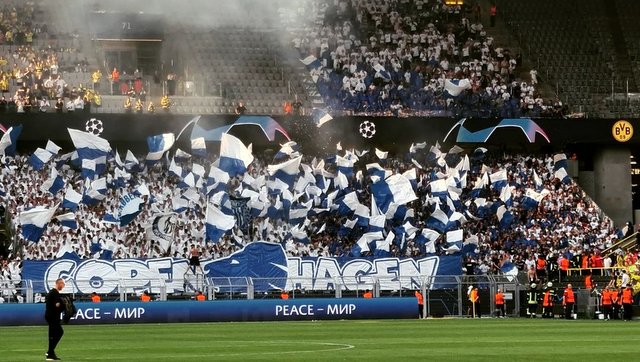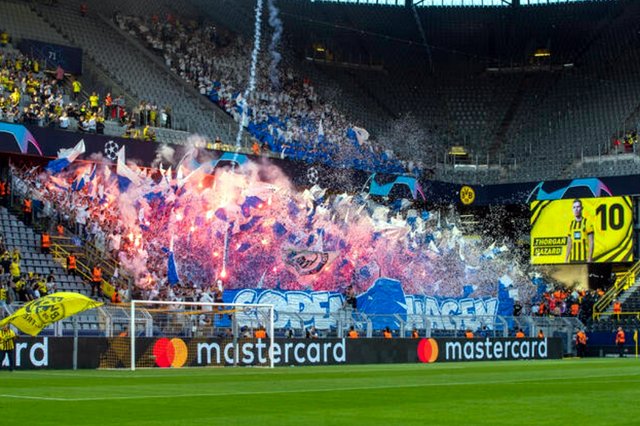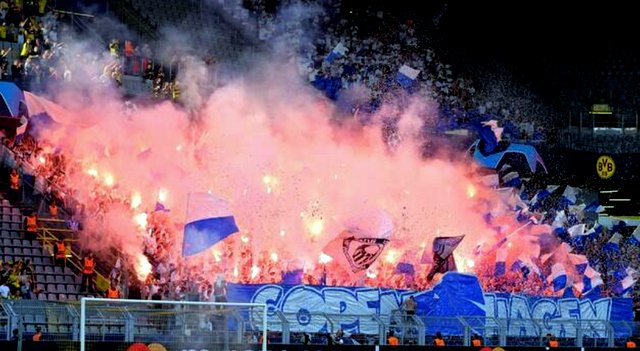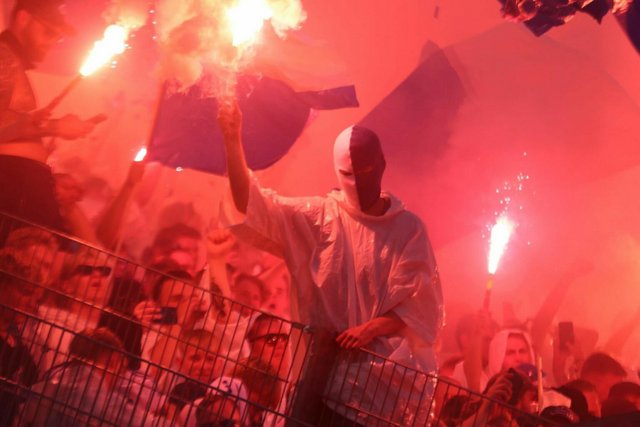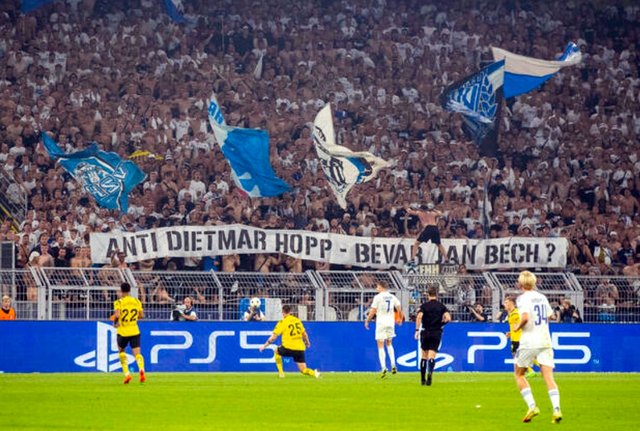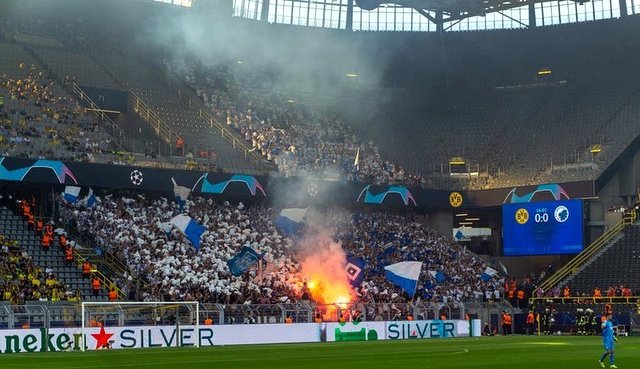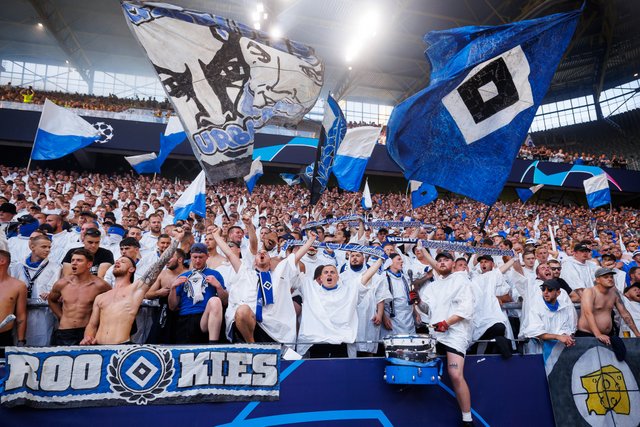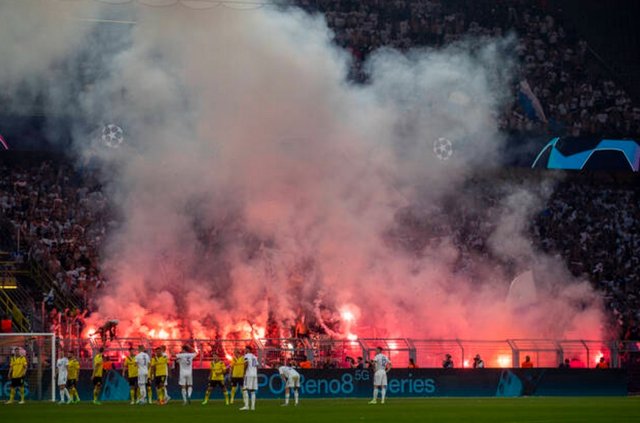 VIDEOS:
Source: presse-fotos.dk