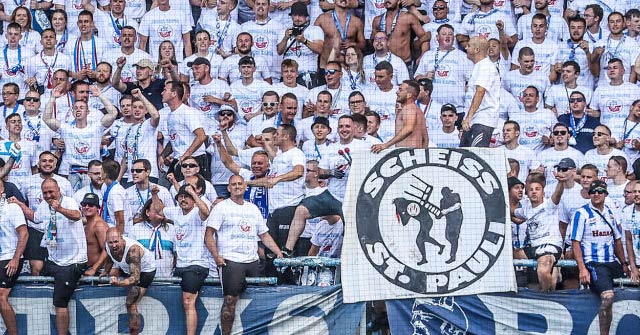 Germany: Hot game!
Hot game in 2. Bundesliga between Hansa Rostock and St Pauli due to the big rivalry between their fans.
Hansa fans set up a banner "Lichtenhagen" towards the away sector. It is in relation to the 1992 riots in the Lichtenhagen district in Rostock when Rostock youths took part in the biggest attacks against migrants in postwar Germany.
There was also a text banner that broadly speaking reads: "Your gender-shit doesn't matter in Wolgast! Here there are only boys & girls, men & women!"
Photos: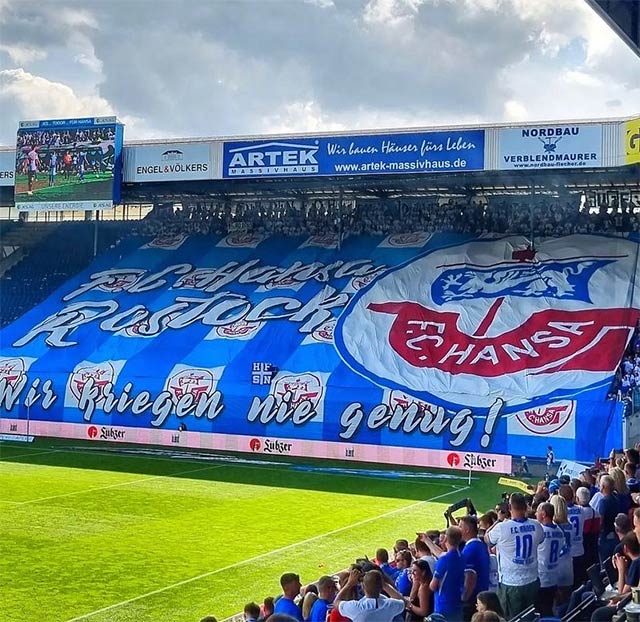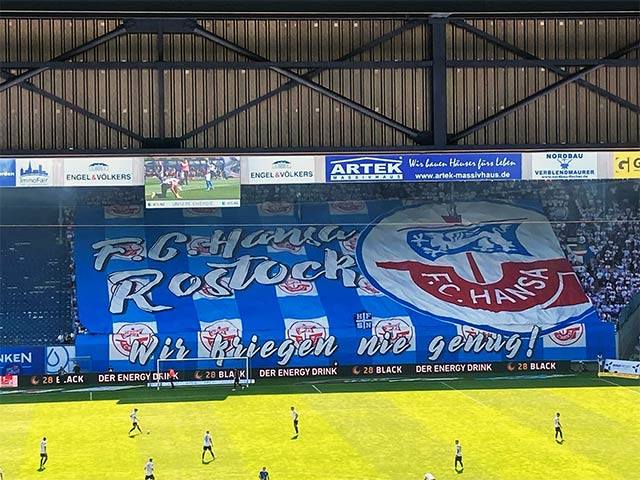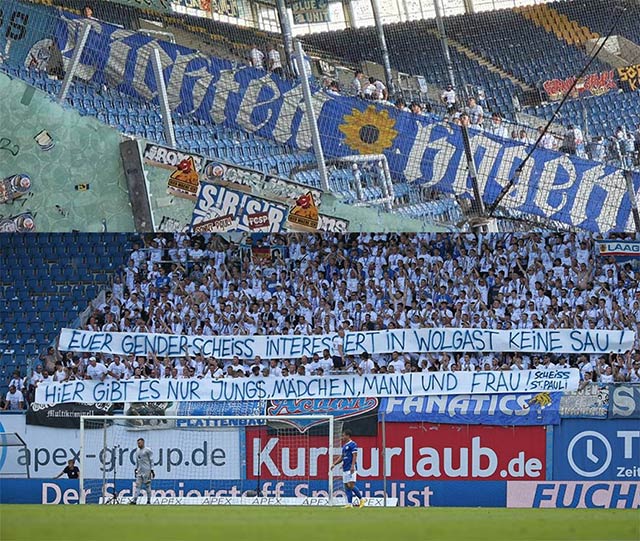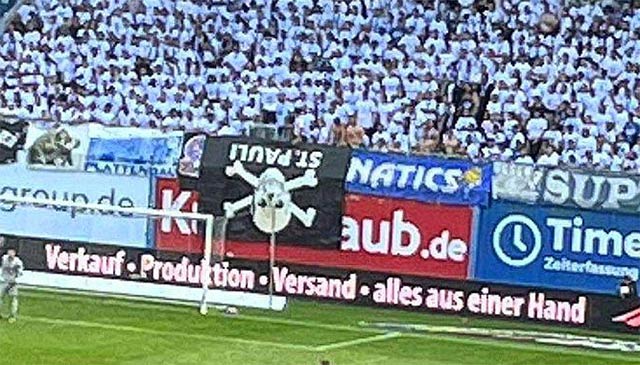 St Pauli: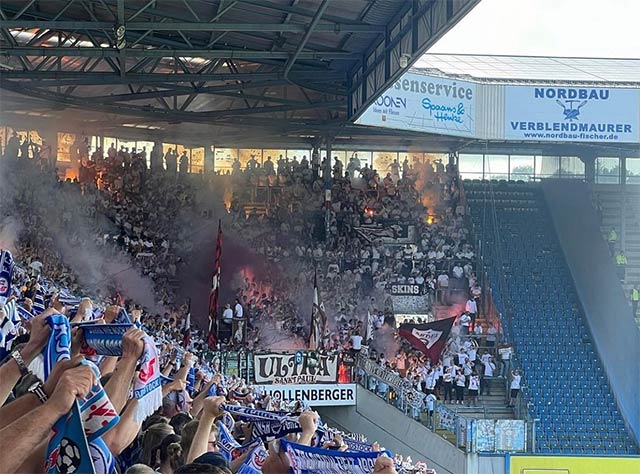 All photos are published for information purposes and are copyright to their respective owners.