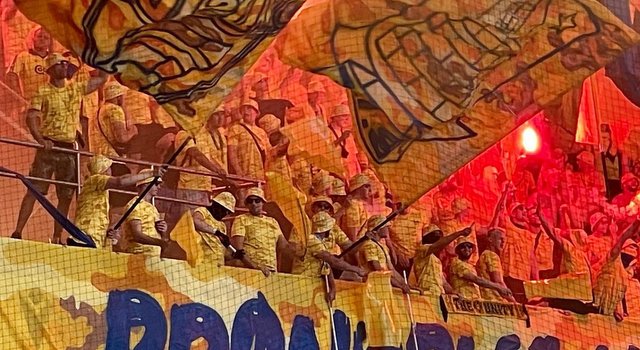 Conference League: Top support in 2nd leg as well!
In the 1st leg between the Swiss team Basel and Danish team Brøndby, both sides delivered top support. In this return match, they didn't disappoint at all!
Night before the match there was an arranged fight in the city of Basel.
Match-day: Basel displayed a double choreo with "12th player" theme, while Brøndby showed up in the away end as a "yellow army". Both sides with pyrotechnics.
During the match Basel displayed one support banner for Brøndby, regarding rumours about new owners of Brøndby IF.
Basel: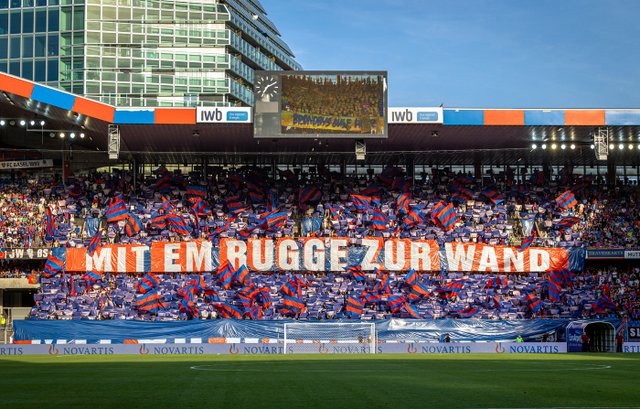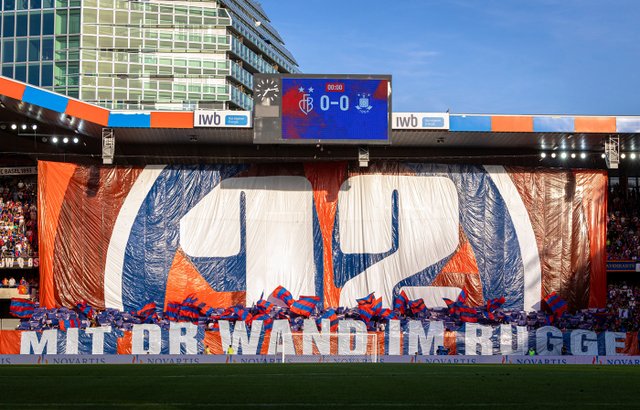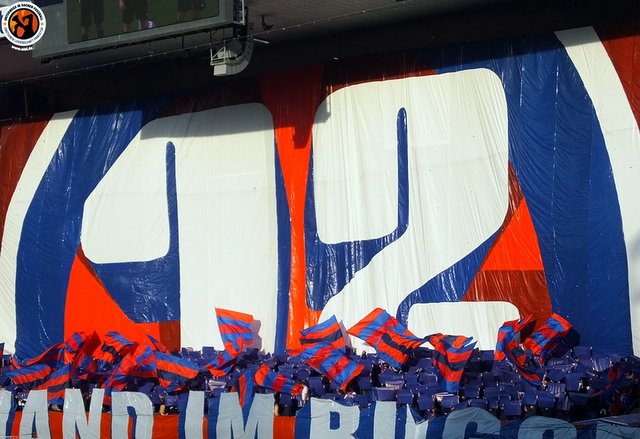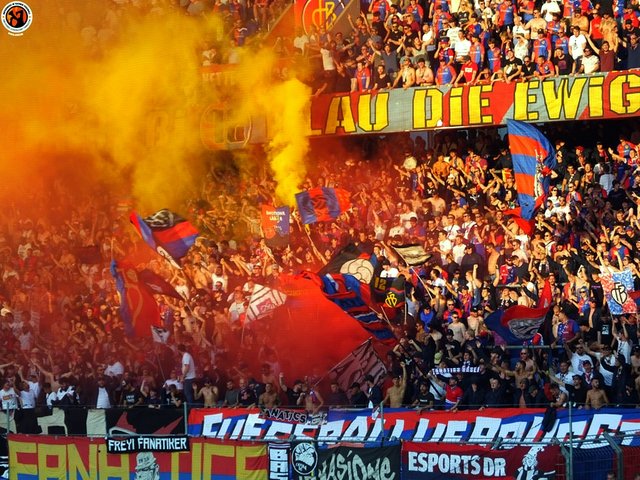 "Blue army with yellow eyes - save Brøndby!"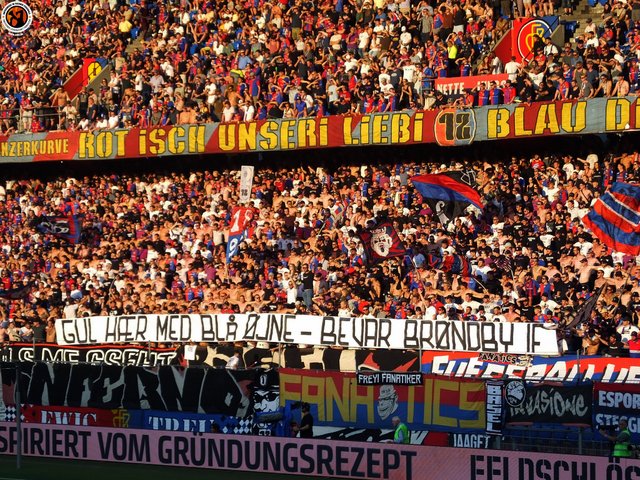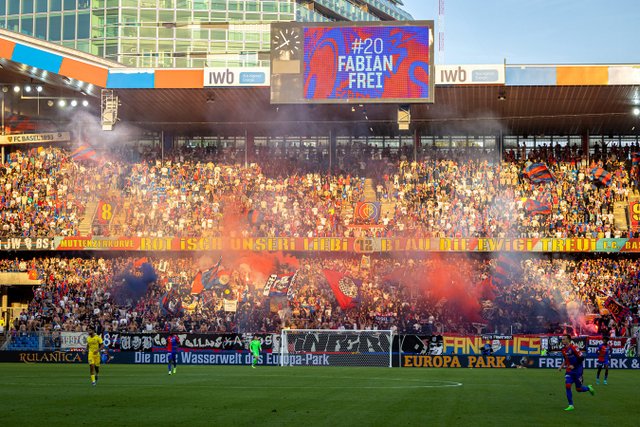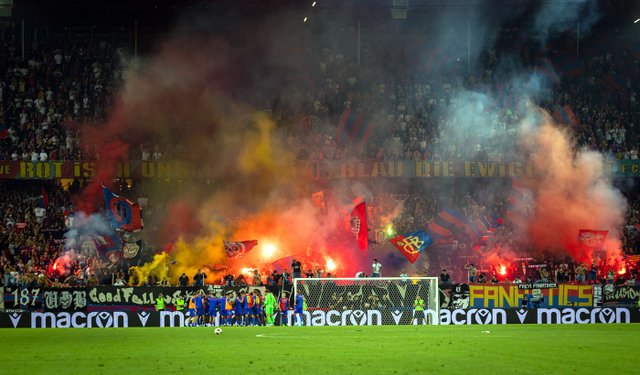 Brøndby: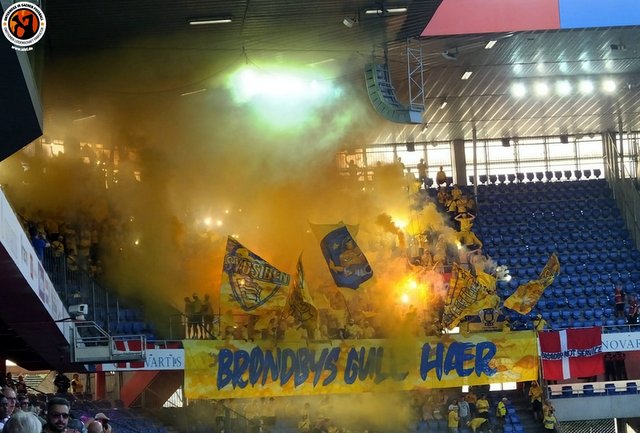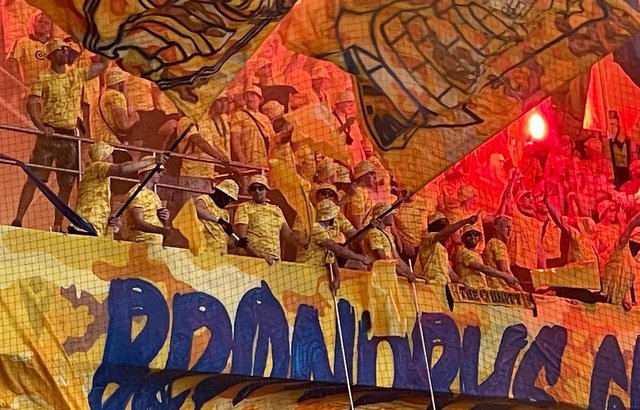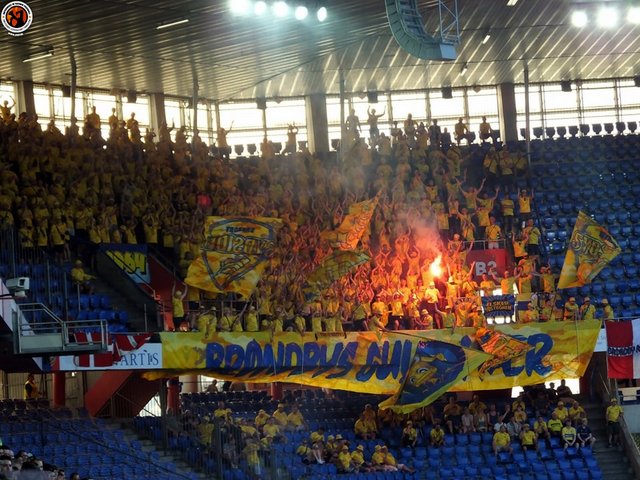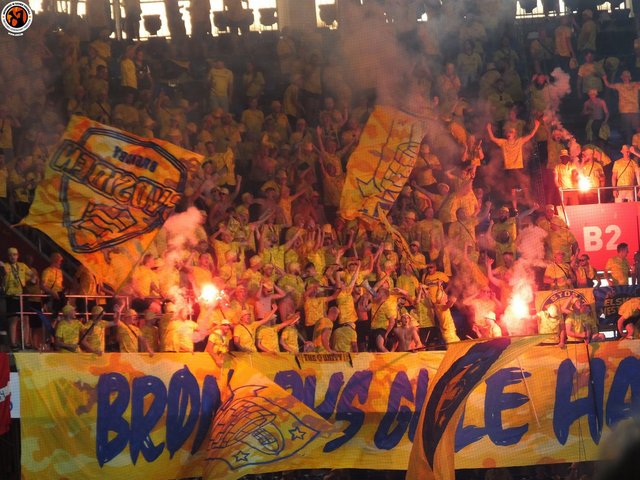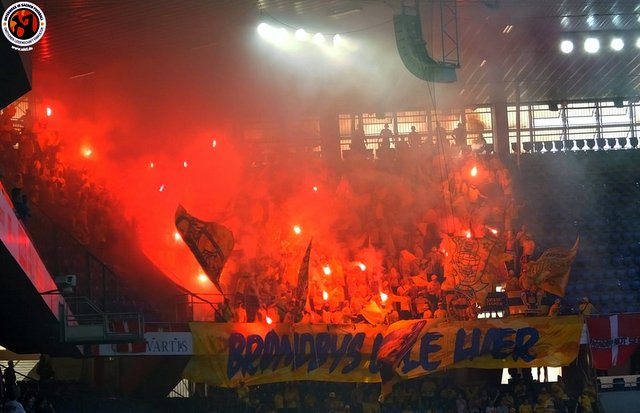 VIDEOS:
Source: uisf.de , muttenzerkurve.ch