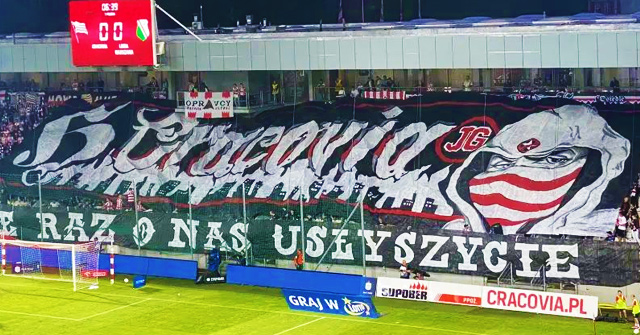 Poland: Hot match in Krakow
"You'll hear about us more than once" read the banner of the tifo display of Cracovia fans. It was followed by a smoke right after.
Pyro action in the away stand with Legia supporters too.
Cracovia: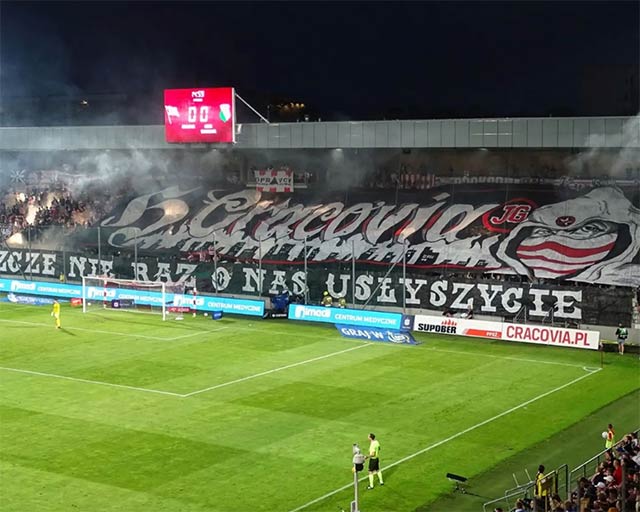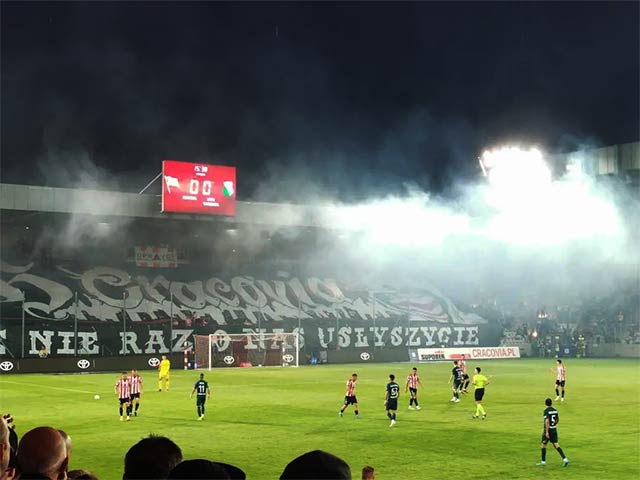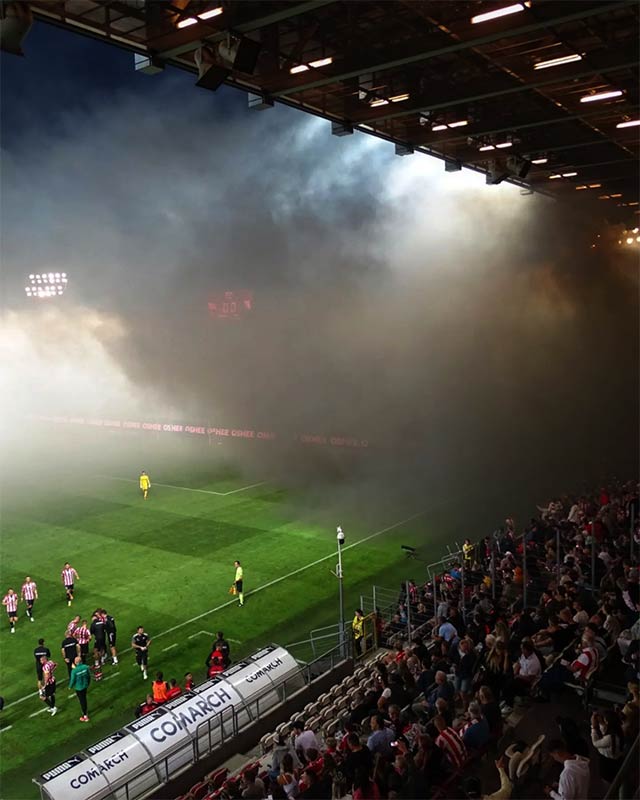 Legia: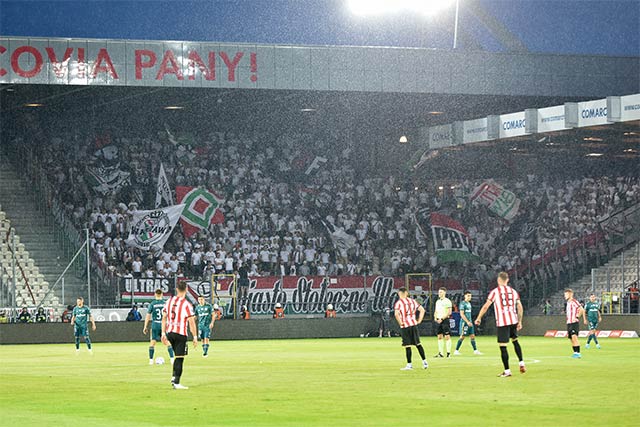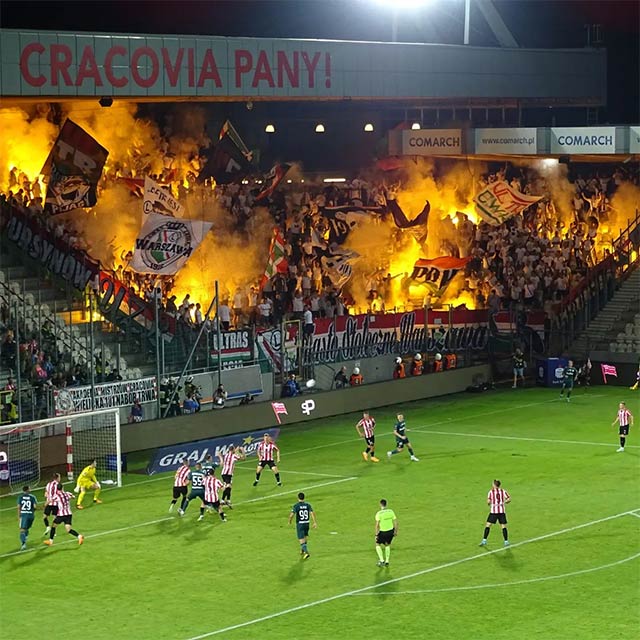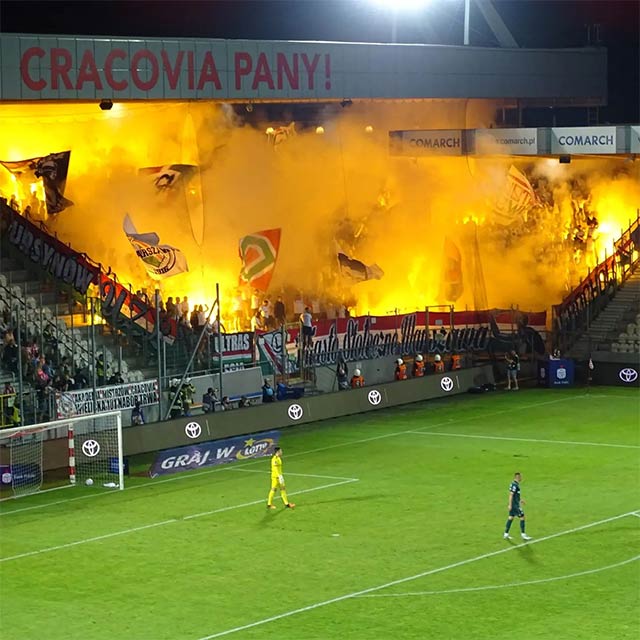 VIDEOS:
@jando1312
All photos are published for information purposes and are copyright to their respective owners.