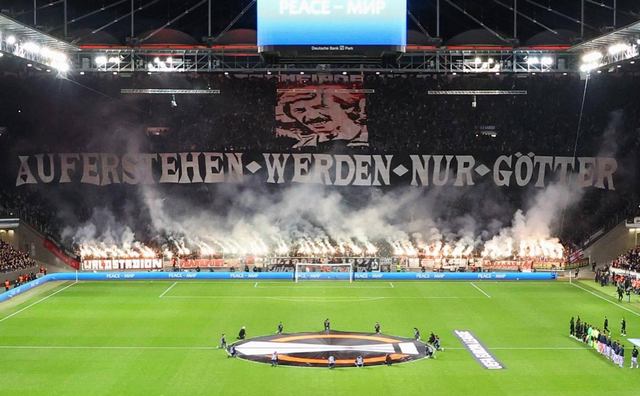 Europa league: "Only gods will rise again"
Great show by Eintracht ultras in Europa league 1/4 finals.
Choreography in honor of legendary player Jürgen Grabowski, who passed away on 10 March 2022 at the age of 77. He became European champion in 1972, World champion in 1974 with the German National Team, and UEFA Cup winner 1979/80 with Eintracht Frankfurt.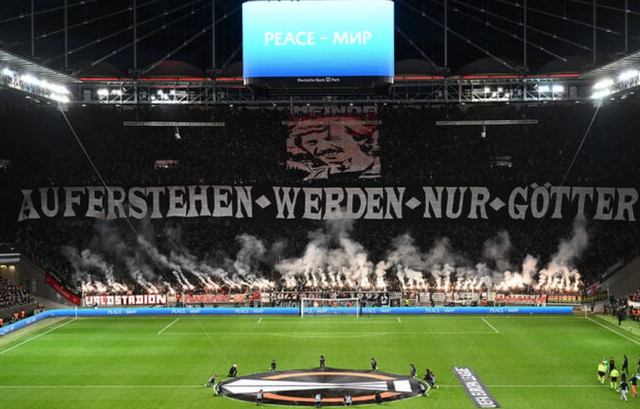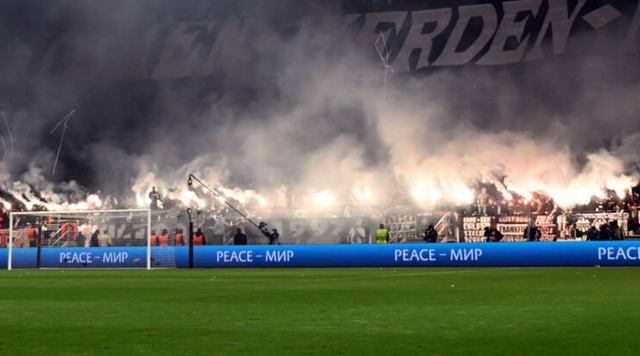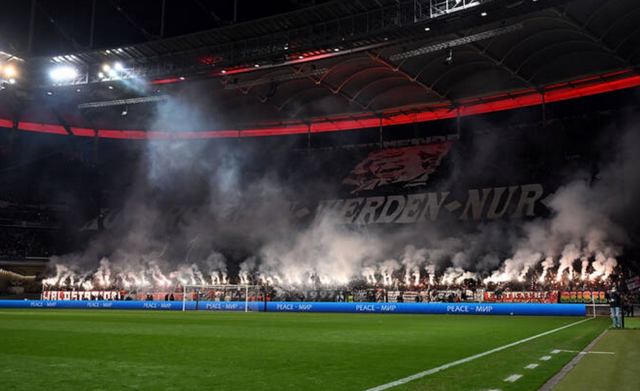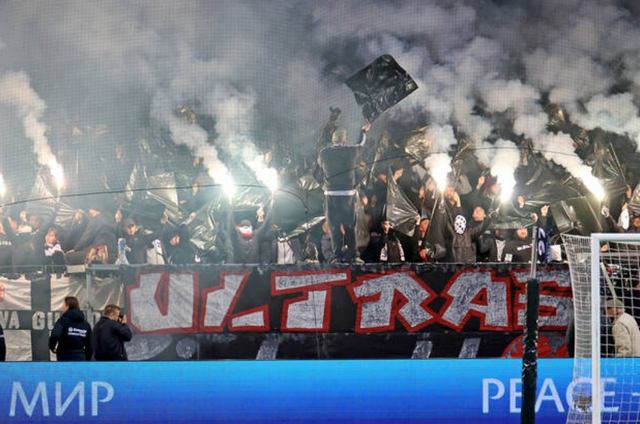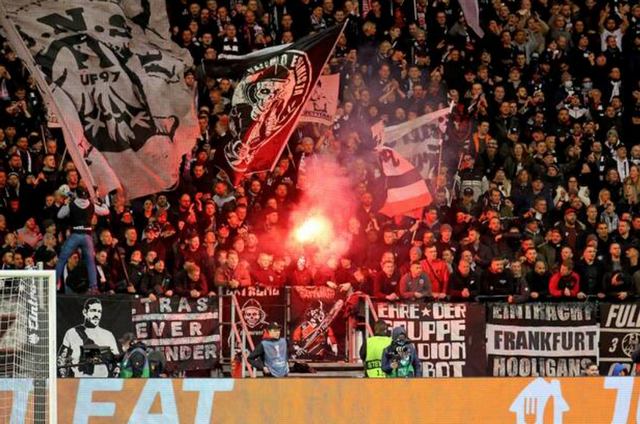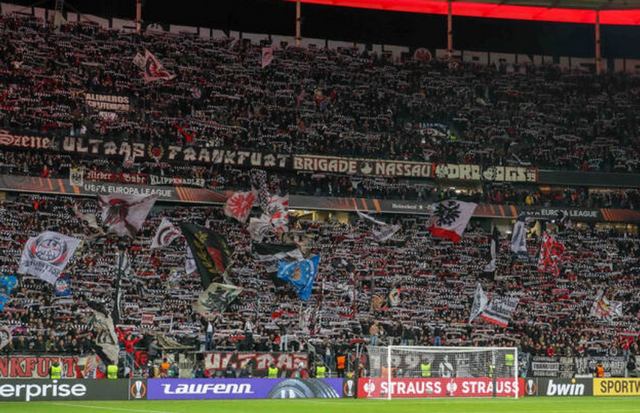 VIDEOS:
All images are copyright to their respective owners