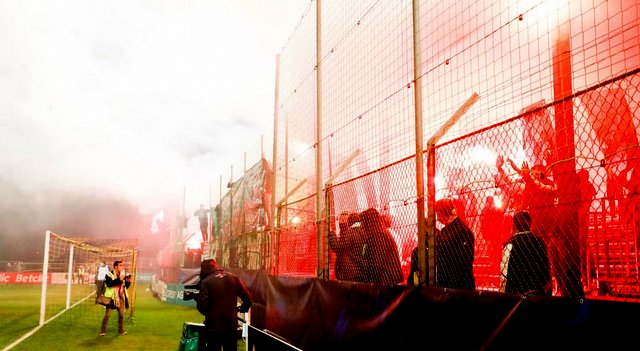 France: Match interrupted after pyro.

Round of 32 of the French cup!
Estimated 500 fans of Saint-Etienne took the 2 hours journey to Moirans-en-Montagne for this match. Couple of days ago, the French government mention new restrictions for football fans due to COVID-19, among them reduced number of away fans and far less spectators in stadiums. New rules will be practised from today (Monday), but this match was played yesterday, and therefore the last opportunity for the fans of Saint-Etienne to have some "fun" for a while.
Match was interrupted a couple of minutes due to pyro by the away fans.
Photos: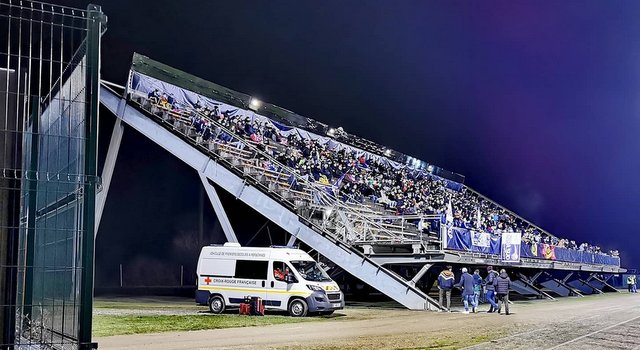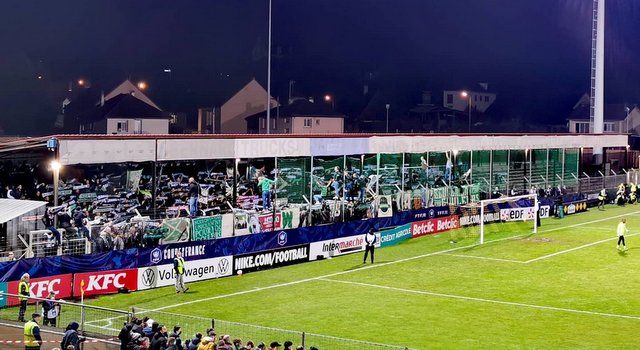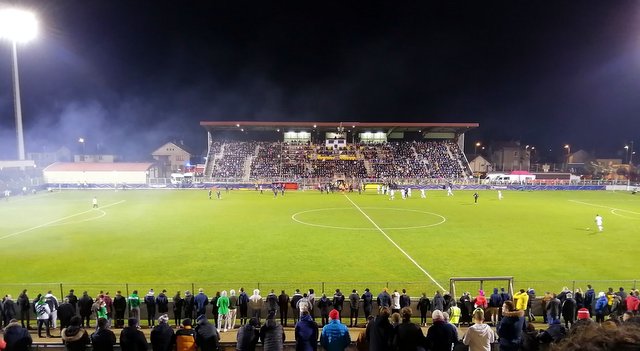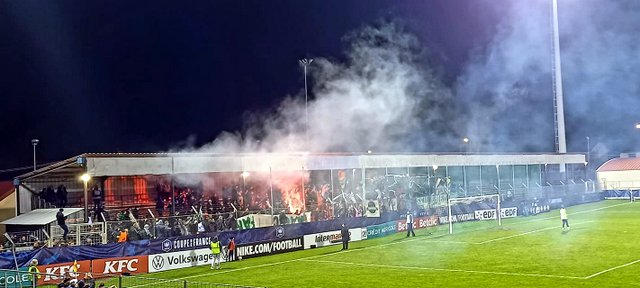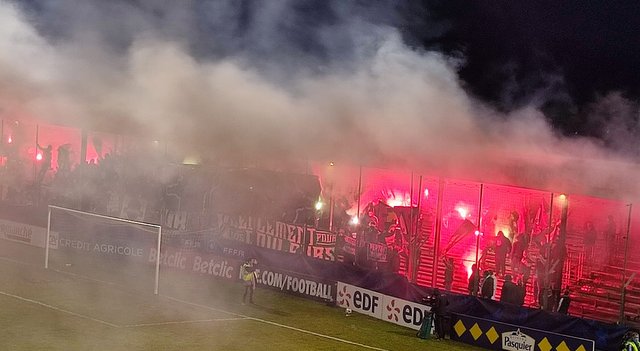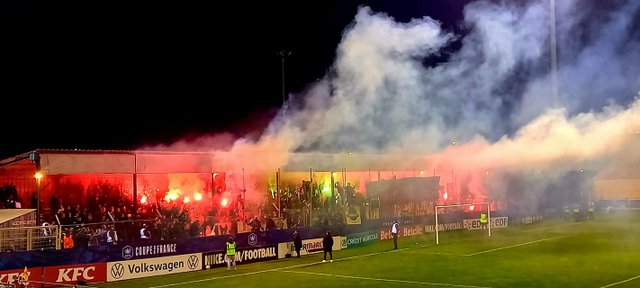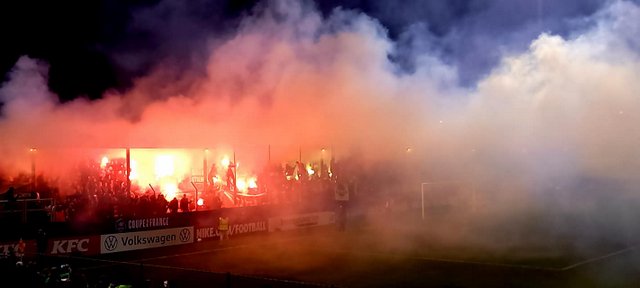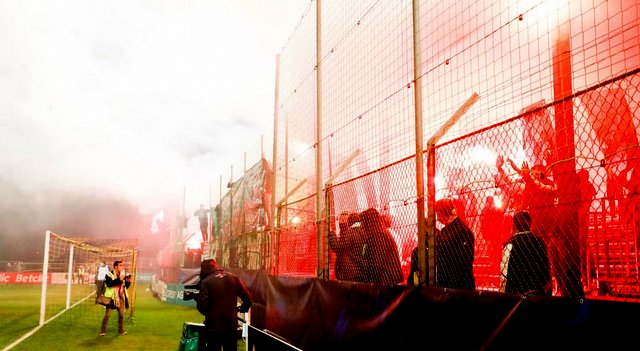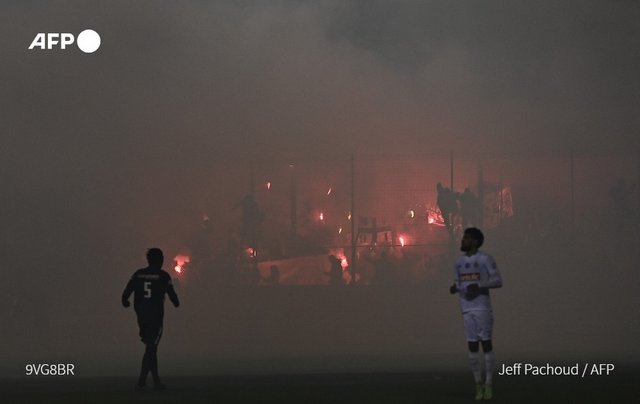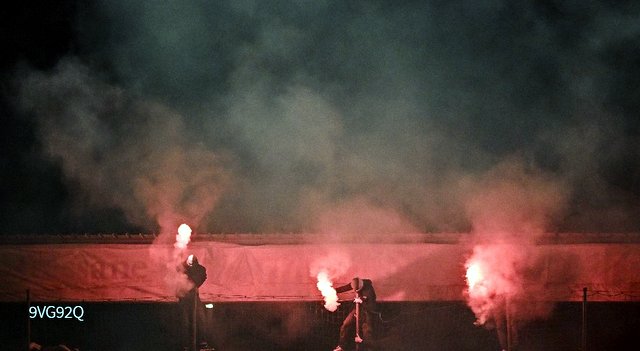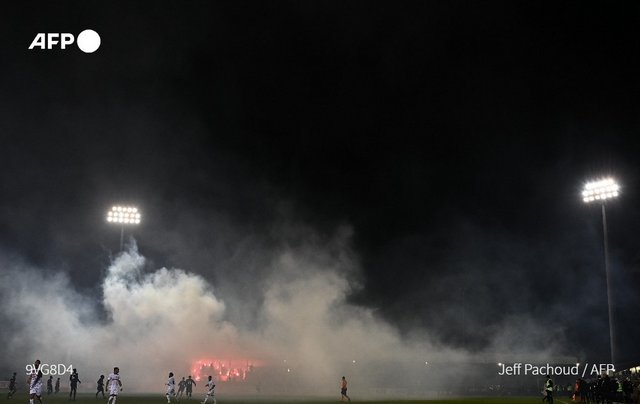 VIDEOS: