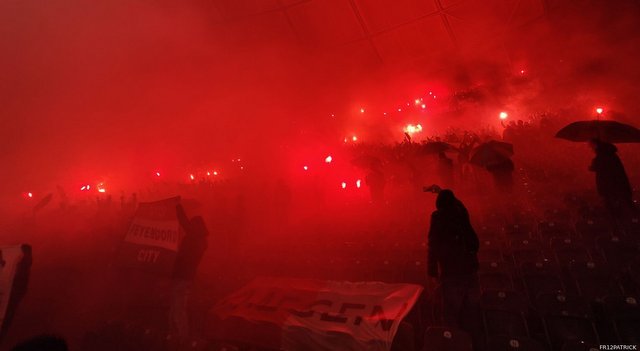 Conference League: Feyenoord on tour!
Union fans displayed several banners during this match, one of them against World Cup in Qatar.
Fans of Feyenoord had a good trip with estimated 5000 away fans and plenty of flares!
Friends of Feyenoord, Pogoń Szczecin, also took the trip to Berlin for this match.
Distance: 613 km.
Attendance: 30 000 (5100 away fans).
Photos: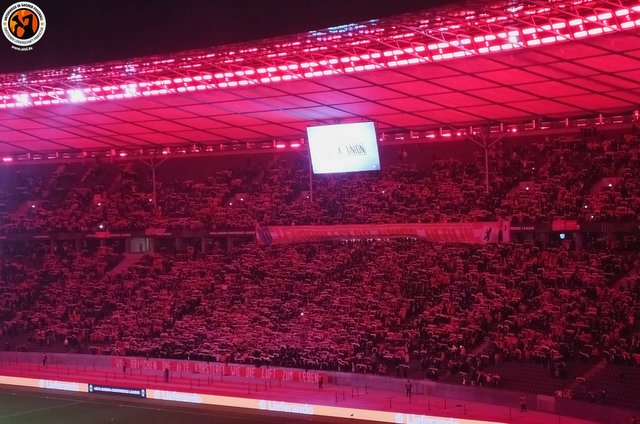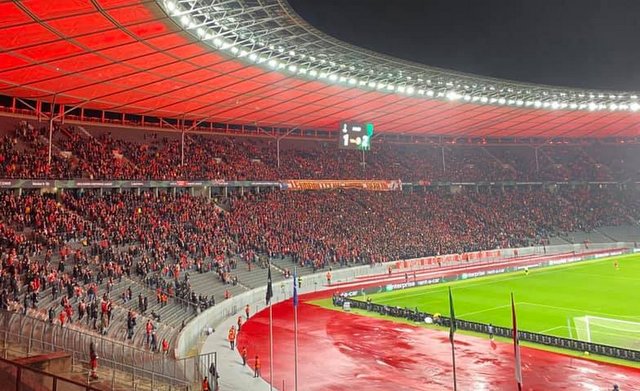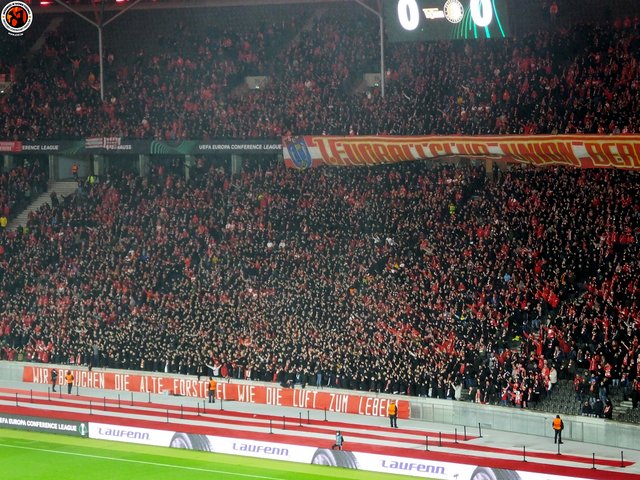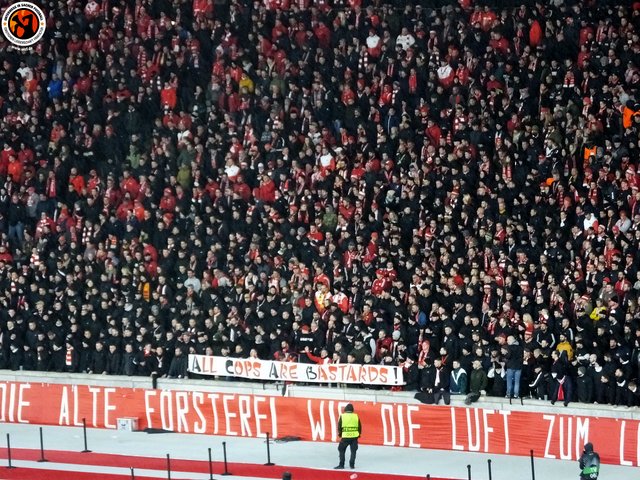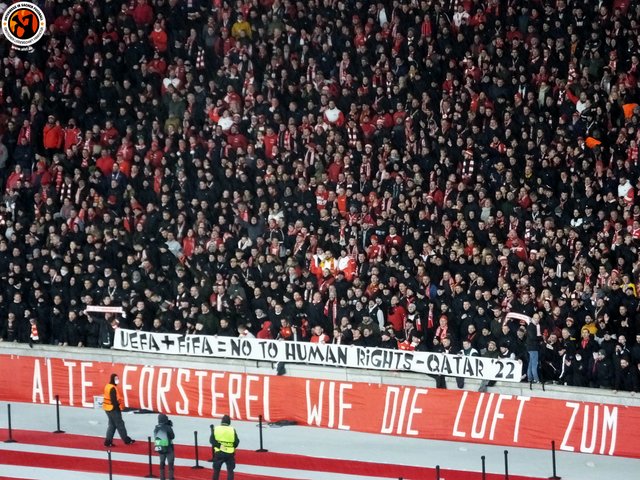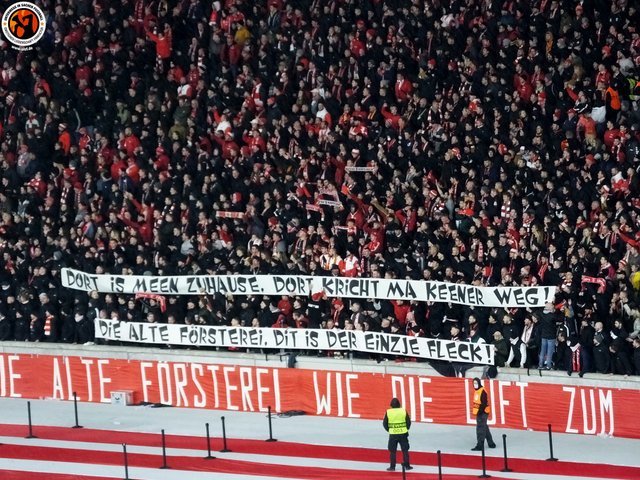 Feyenoord: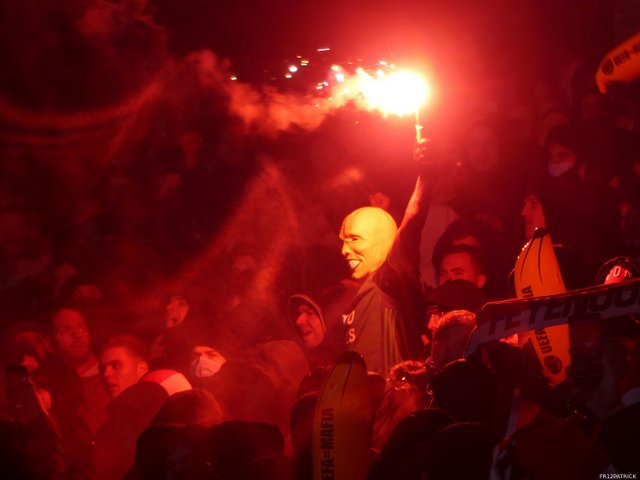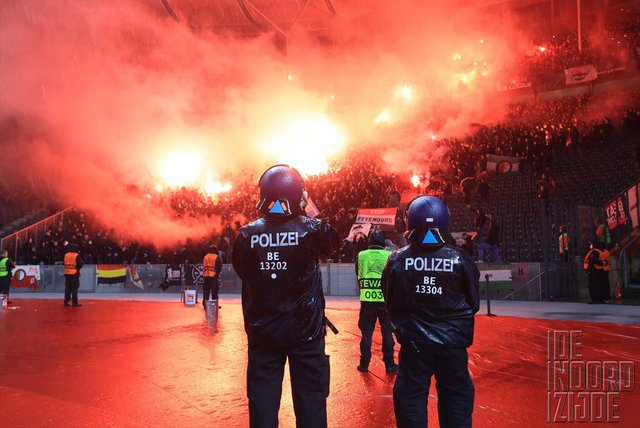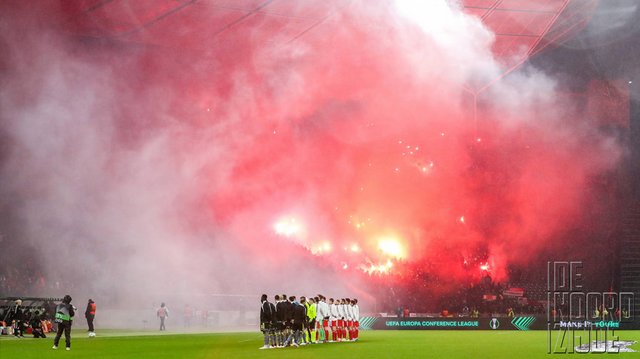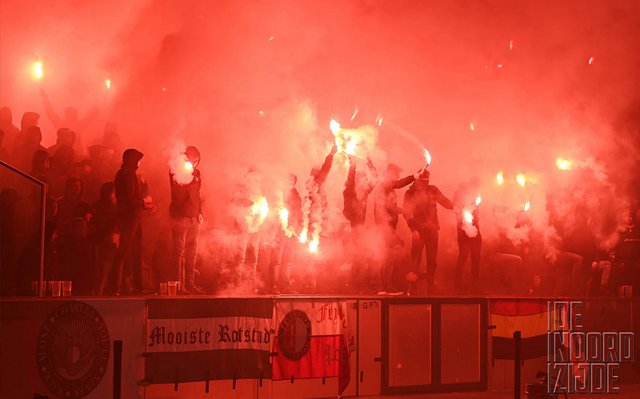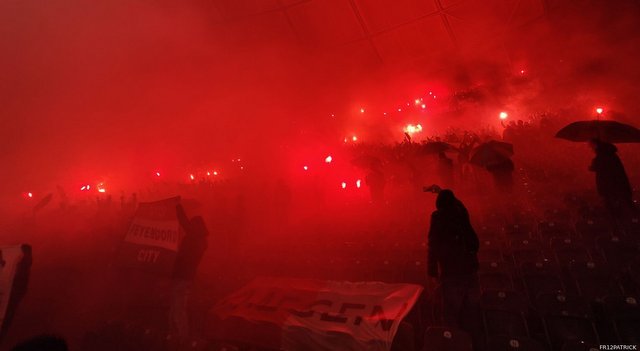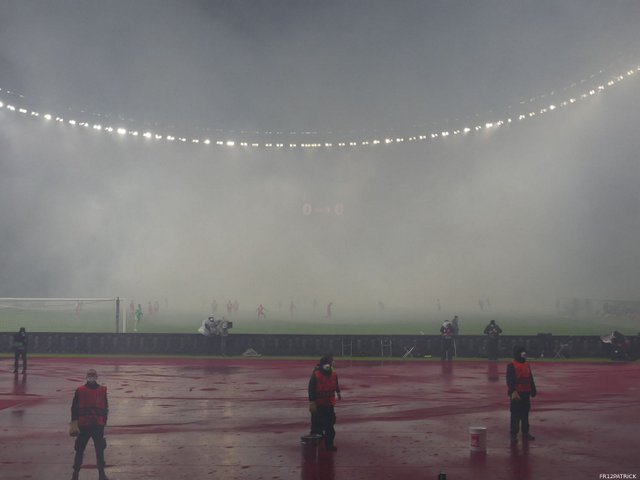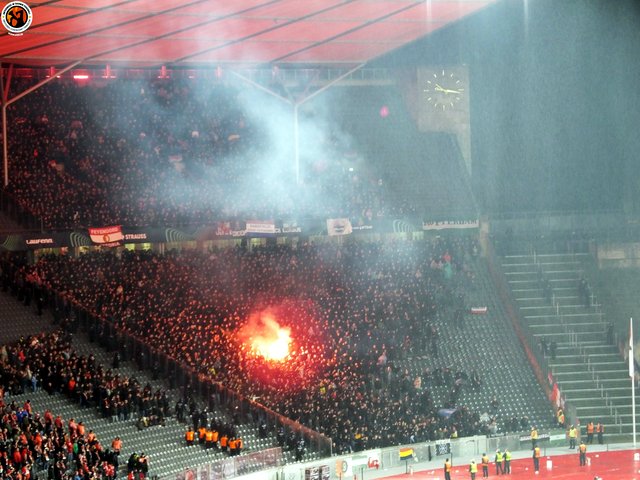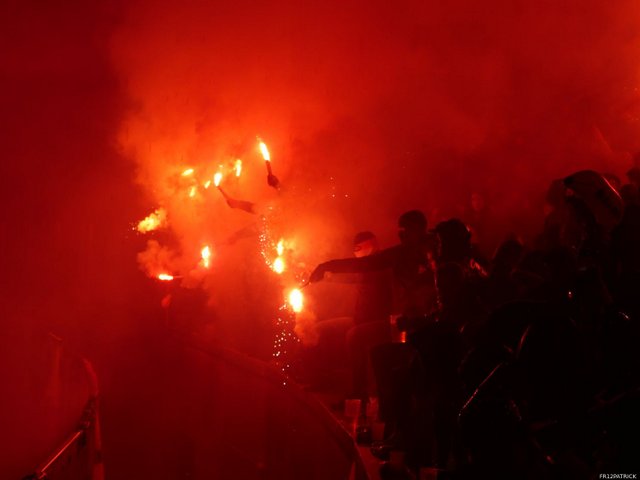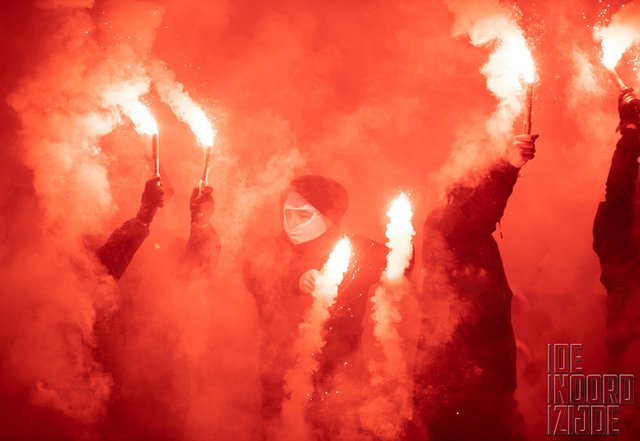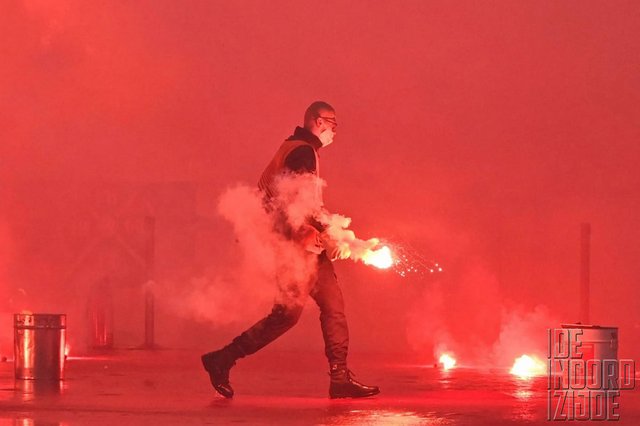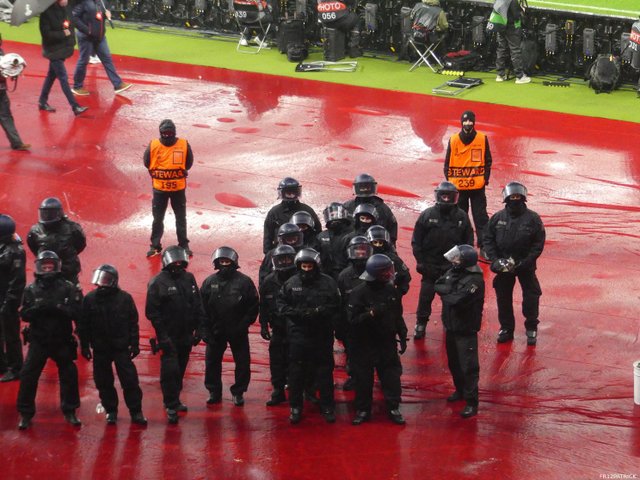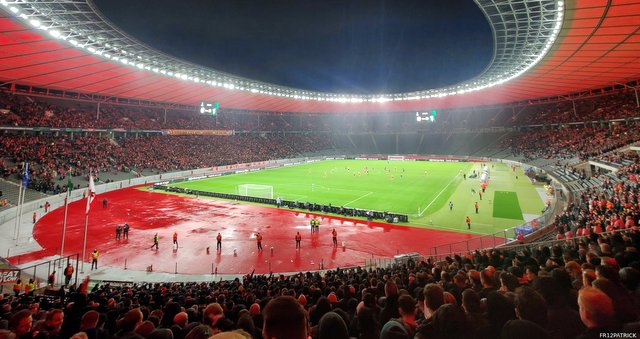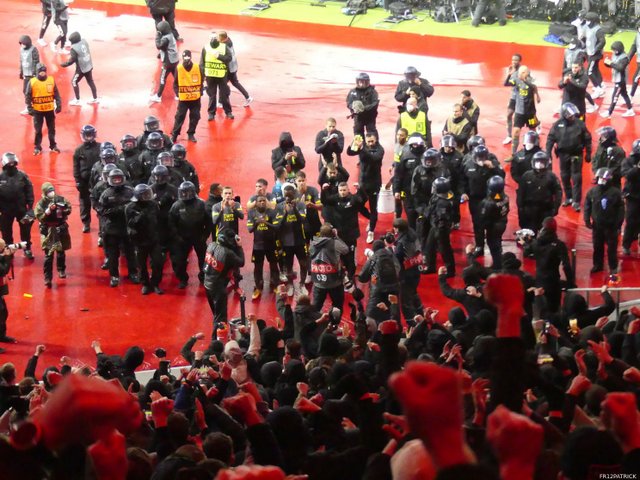 VIDEOS:
Source: www.fr12.nl , Unterwegs-in-Sachen-Fussball , denoordzijde