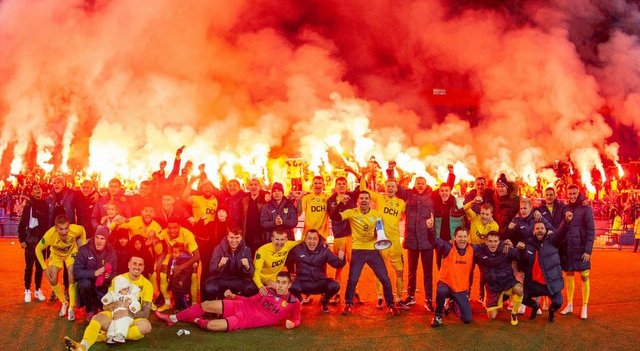 Ukraine: Smoke and flares!
Good show by fans of Metalist during this cup match with Kolos.
Attendance: 32 850.
Current situation with FC Metalist Kharkiv:
Metalist ceased operations in 2016 due to insolvency. Metalist owed in salary to its players 32 million Euros with 5 million to Cleiton Xavier in particular. It was removed from the Ukrainian Premier League after owner Serhiy Kurchenko absconded in February 2014, following the 2014 Ukrainian revolution.
Following the demise of Metalist Kharkiv in 2016, two new clubs were created in Kharkiv with variations of the Metalist club name. Since July 2016, a team named "SK Metalist Kharkiv" has been playing in the Kharkiv Oblast Championship, whose owner is former Metalist owner Serhiy Kurchenko.
In August 2016, another club named "FC Metalist 1925 Kharkiv" began to operate in the Ukrainian Amateur Football League[6] with the stated intention of competing in the (professional) Ukrainian Second League as soon as possible. "FC Metalist 1925 Kharkiv" is owned by a company not linked with the original FC Metalist Kharkiv.
In October 2017, a Ukrainian court confiscated (the original) Metalist Kharkiv from Kurchenko and placed it under state property.[8] At the time the club did not participate in any official sanctioned competitions.
Also, in July 2020 former FC Metalist sports director Yevhen Krasnikov created FC Metal Kharkiv which since has participated in the Ukrainian Second League. Earlier on 5 May 2020, Oleksandr Yaroslavskyi announced that he wishes to take care of the debts of the liquidated Metalist.[9][10][11][12] The return of Yaroslavskyi to football arose some criticism connected with politics of the city of Kharkiv.[13] After winning the Second League in June 2021, it was confirmed that Metal will be renamed to Metalist and the old FC Metalist Kharkiv logo will be returned to the club, along with its brand and history.
Photos: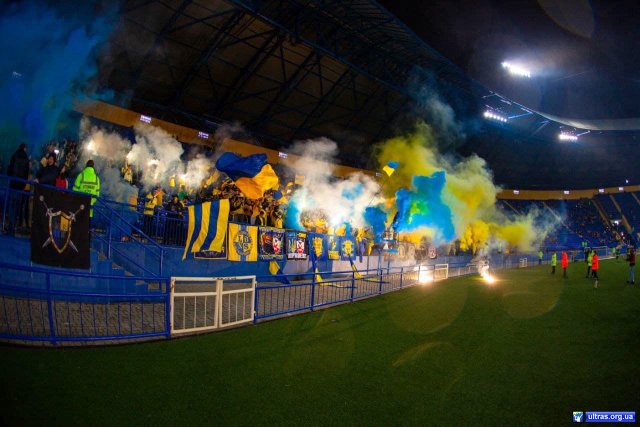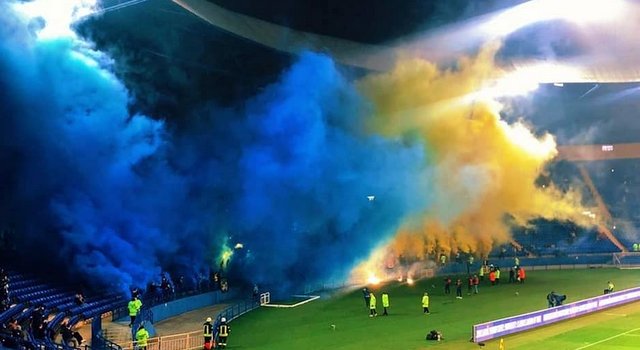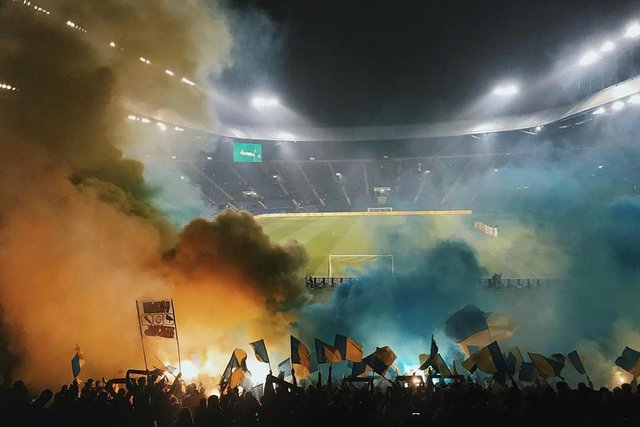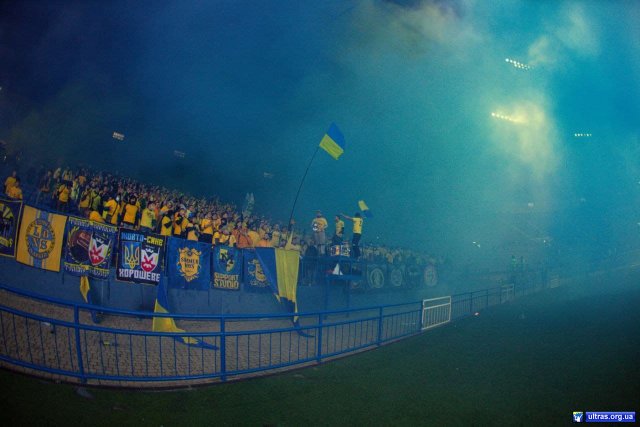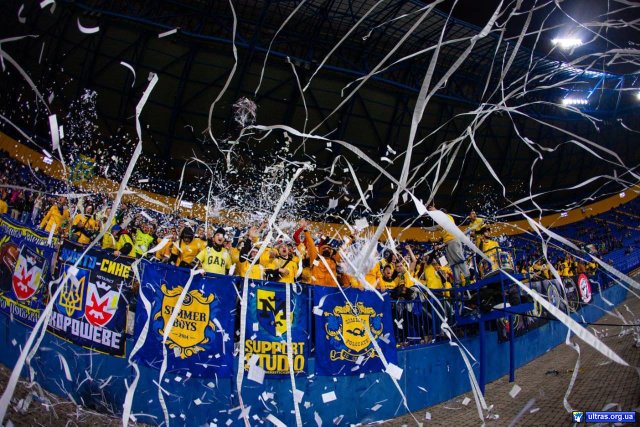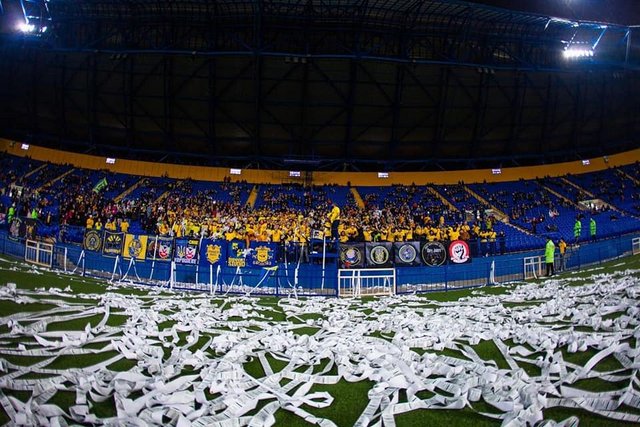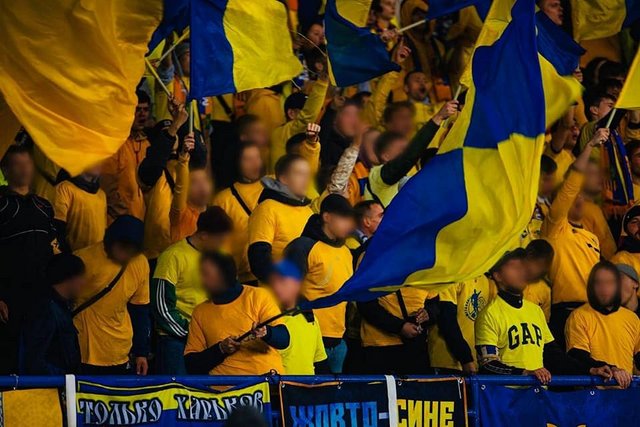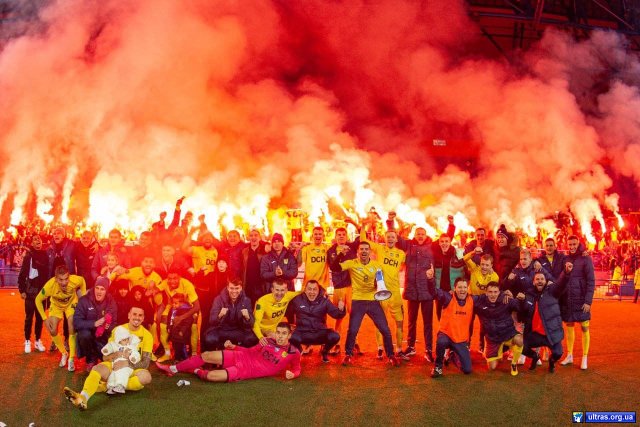 VIDEOS:
Source: ultras.org.ua