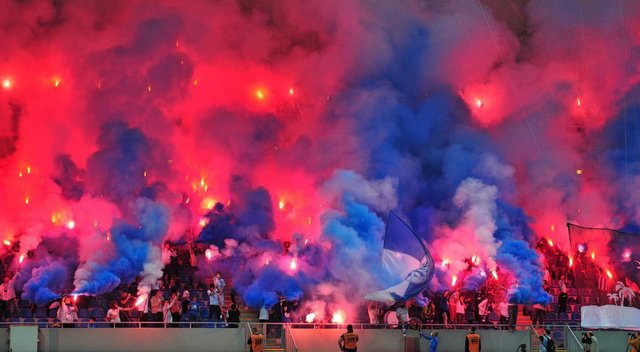 Georgia: Match in top of the league.
Match between first and second place in the Georgian top league.
Photos: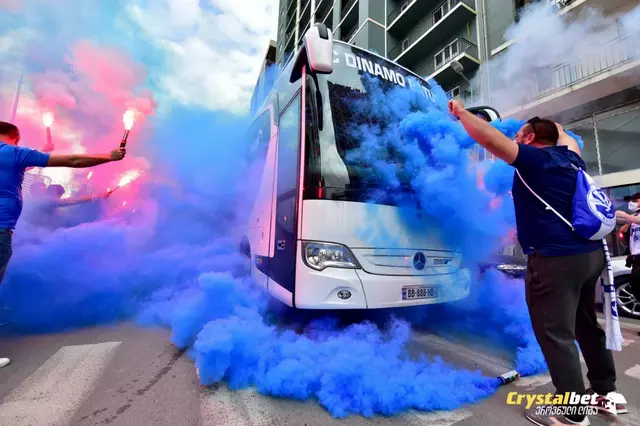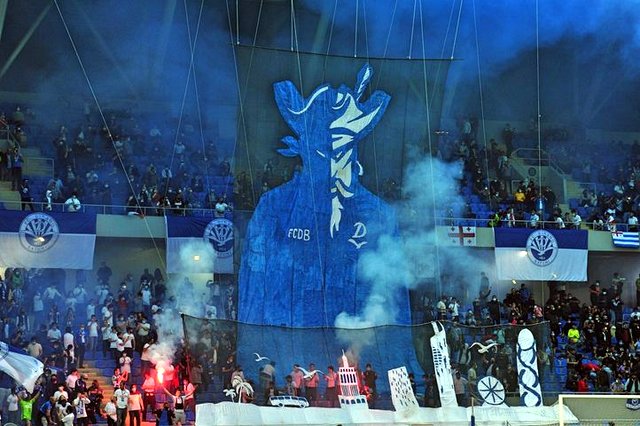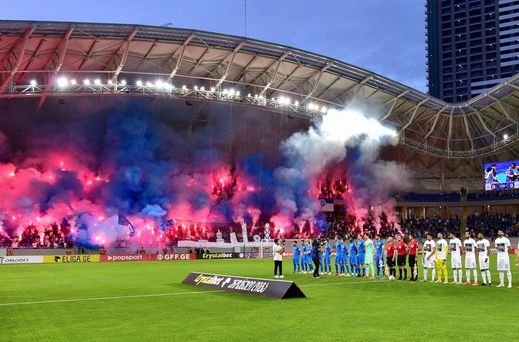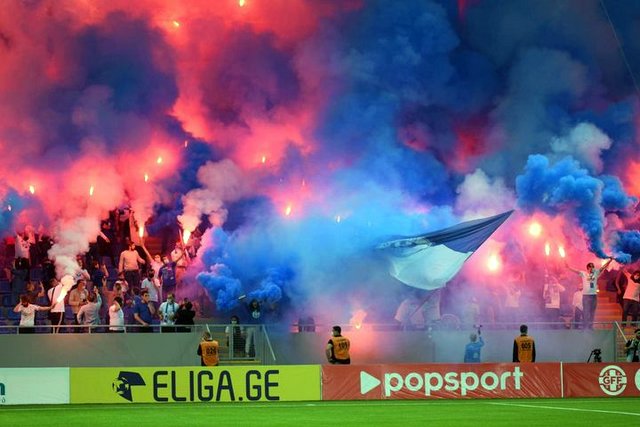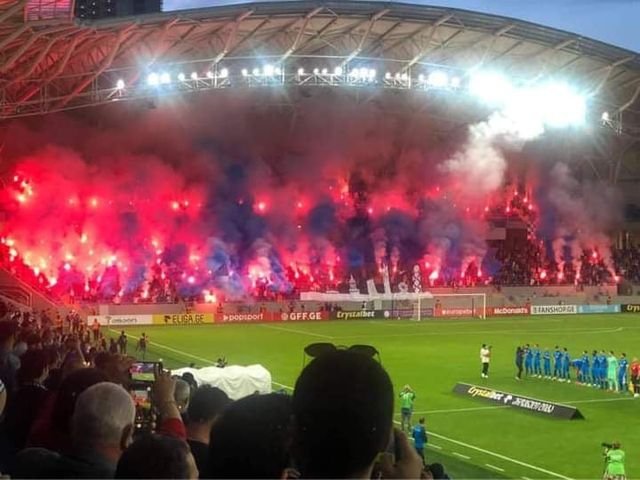 Away fans:
Trouble after one goal.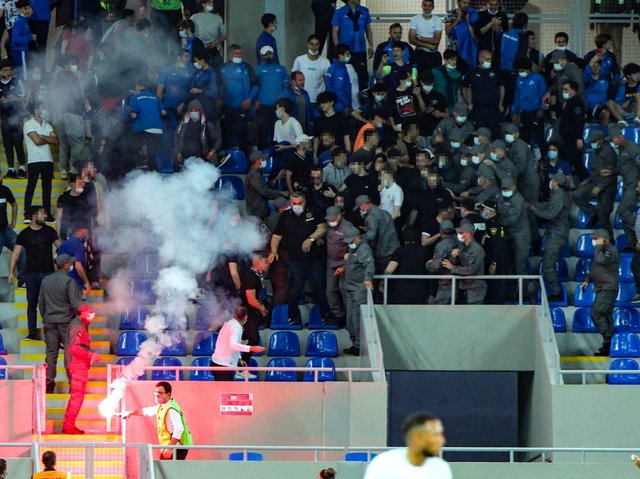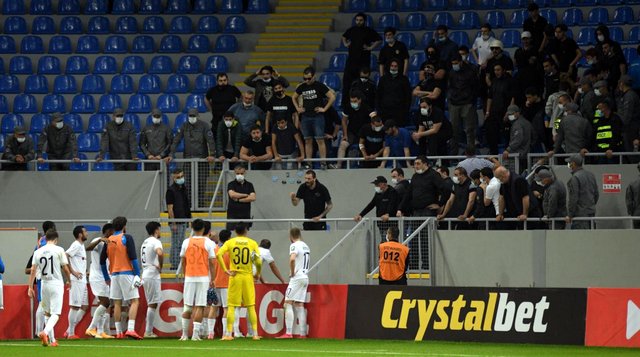 Some Dinamo Tbilisi Supporters were in another sector with an anti club owner (Roman Pipia) banner.
They also went to away sectors to help Elita when troubles started.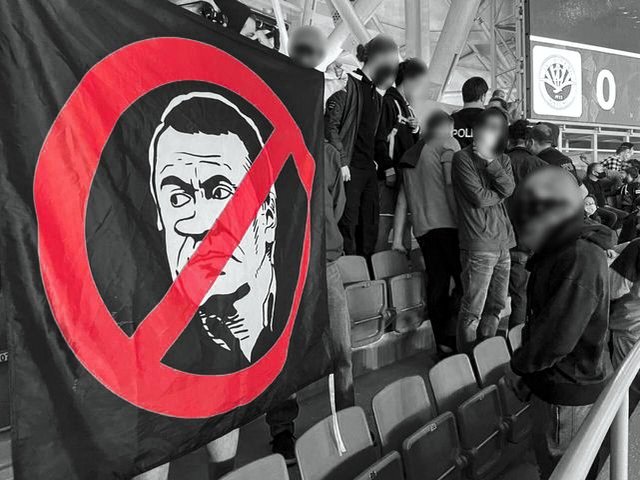 VIDEOS: