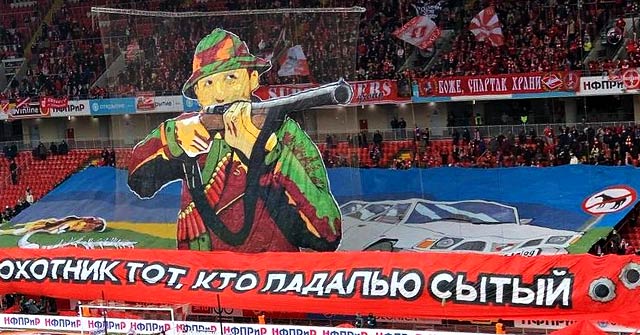 Russia: Derby of Moscow
Spartak and CSKA played in front of a half-full stadium as 50% of the capacity was the maximum admitted by the authorities.
Despite this fact both sides did good on the tribunes.
Spartak Moscow - tifo on 2 opposite sectors (CSKA nickname is Horses)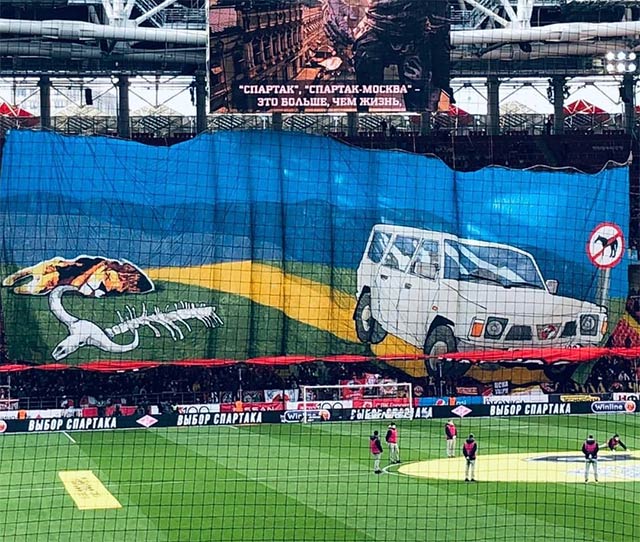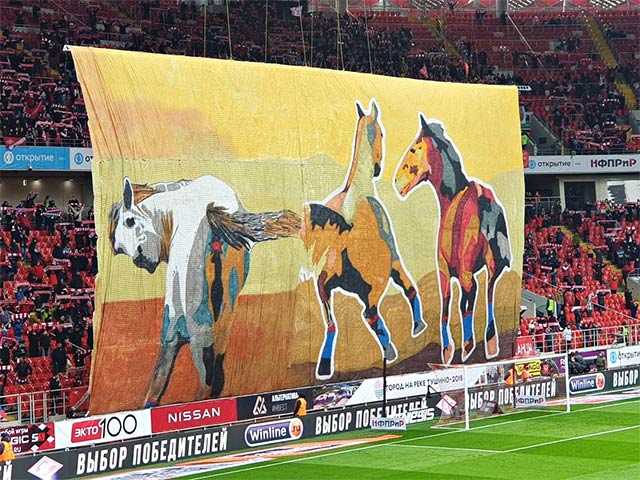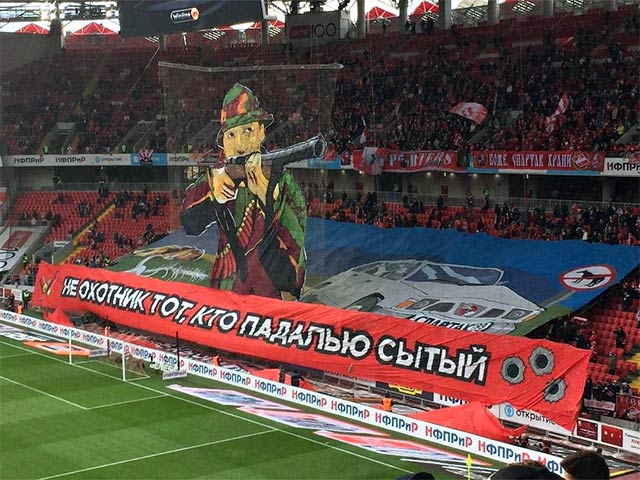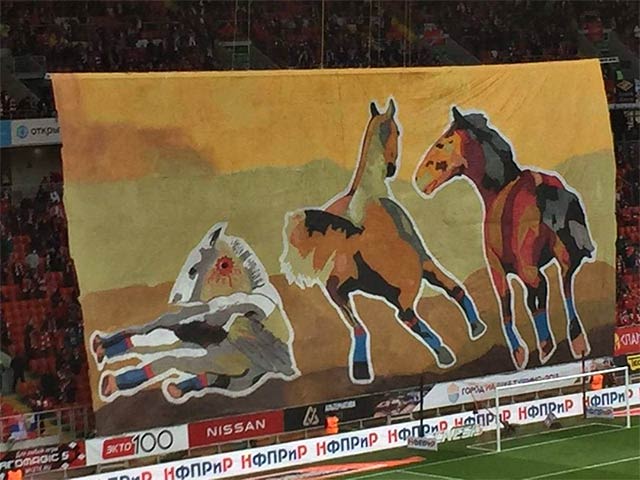 CSKA Moscow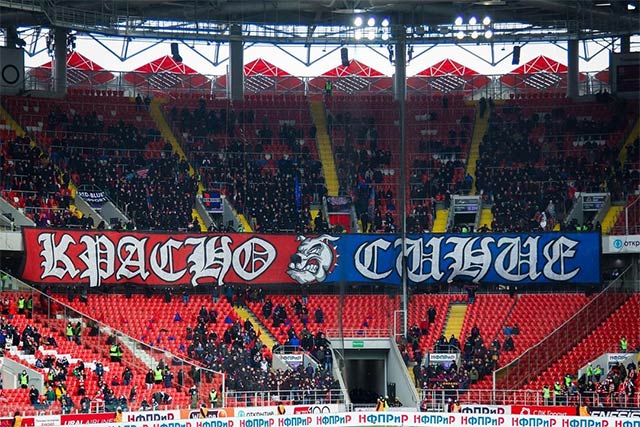 "Friend, what time is it?"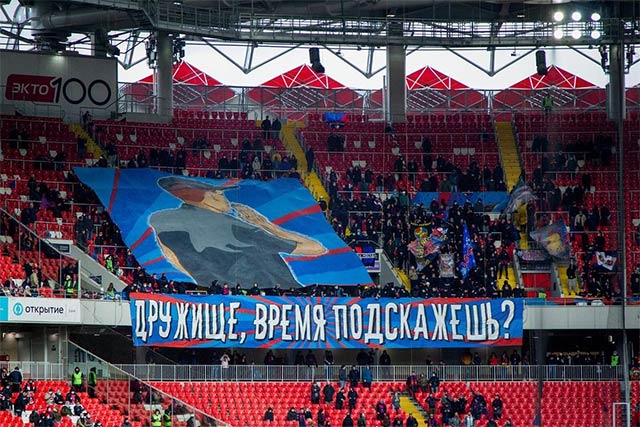 "It is time to win!"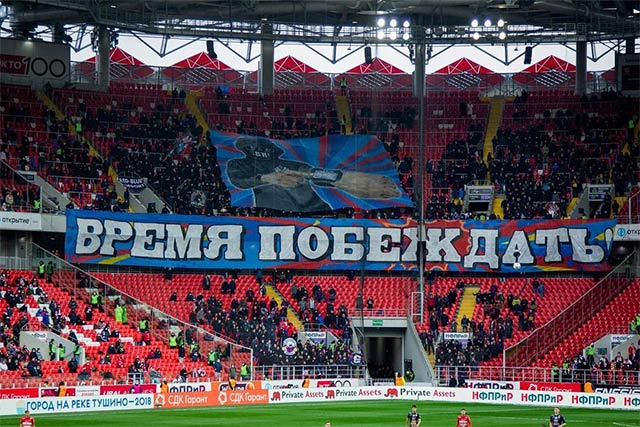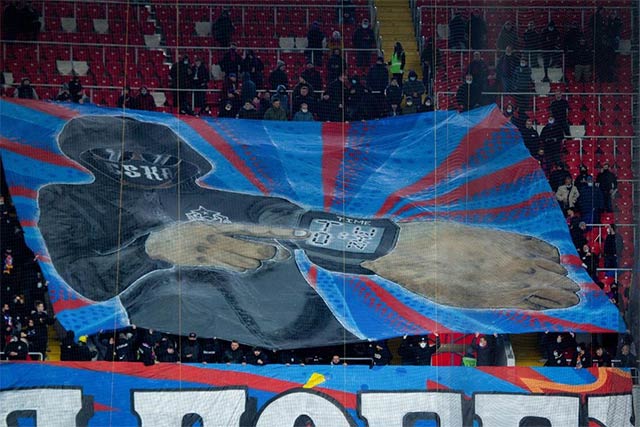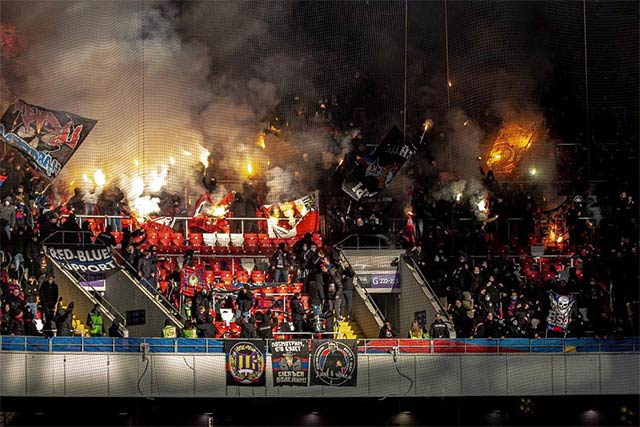 source: rbworld, fanat1k