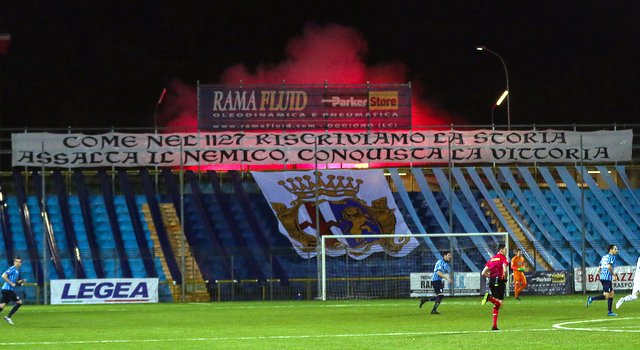 Italy: Derby del Lario!
The great derby in the north of Italy, known as "derby del Lario". No fans allowed to attend the match, but Lecco tifosi set up one choreography, while the fans of Como gathered in the street.
Lecco won 4-0. They are now ranked 6th in Serie C, while Como on top of the table.
Photos and videos: