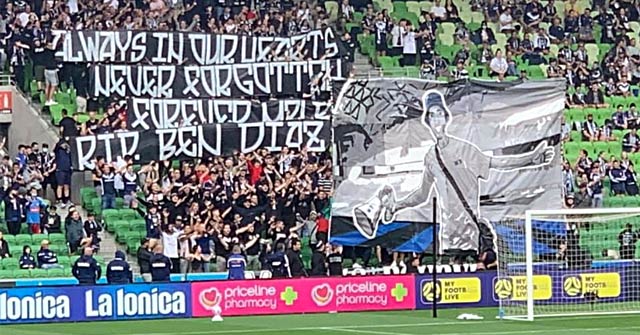 Australia - start of the new season
Important match in Mebourne as fans paid tribute to fellow supporter Benjamin Diaz who died suddenly a few weeks ago.
Ben was 27 and heavily involved with Melbourne's fan groups since he was a teenager. He was a long-time member of subgroup 'M3'.
At Saturday's match , Melbourne fans displayed a large banner depicting Ben, along with message:
'Forever in our hearts
Never forgotten
Forever M3elbourne
RIP Ben Diaz.'
Former Melbourne captain Carl Valeri delivered a wreath of flowers to Ben's brother - also a big Melbourne fan, at the front of the terrace. Then on 27 minutes the stadium joined in a minute's applause to honour Ben's life.
This was first match for Melbourne in the new season. Unlike many countries, fans are alowed on stadiums in Australia.
Photos: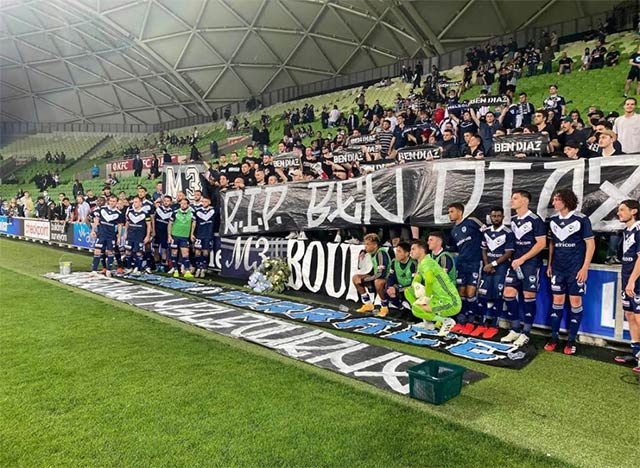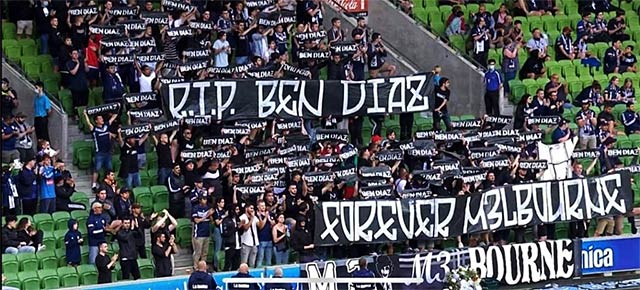 Video: