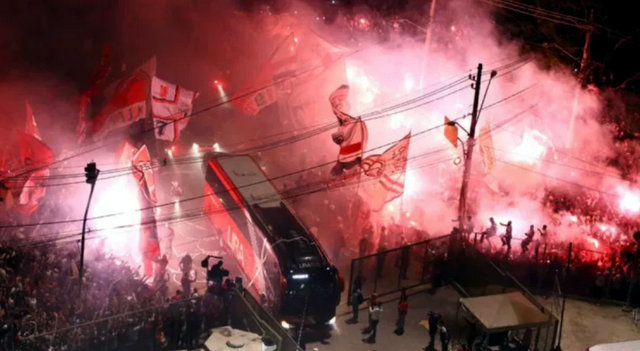 Brazil: Fans gathered outside the stadium!
Thousands of fans gathered in front Estádio do Morumbi to support their players before and during this match.
Similar to most of the world, football is now being played behind closed doors. But for this important quarter-final in the Brazilian cup, supporters of São Paulo showed their support when the team bus arrived.
Source: ocantodastorcidas