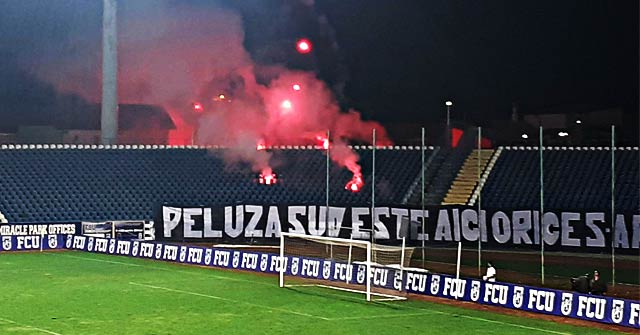 Romania: Some action in 2nd League
Due to the still ongoing restriction related to the Covid-19 in Romania, no fans were allowed to enter the hot game in the Romanian 2nd League between FC U Craiova and Rapid Bucharest.
Still, a good number of FC U Craiova supporters made it to Severin town where the game was played and started to support the team from outside the stadium. At one point they started to throw pyro inside, over the tribunes, which resulted in police taking action against the fans in order to remove them from the area. Severel people were injured and arrested.
Photos: