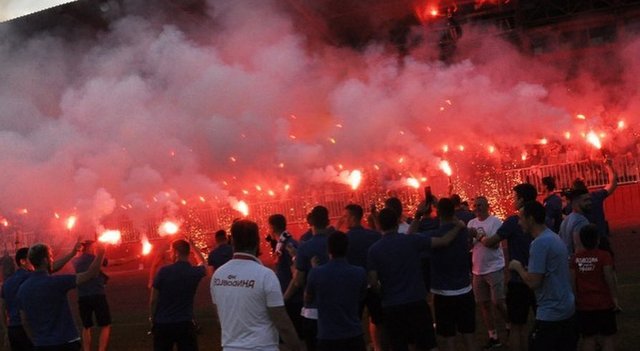 Serbian cup final!
Final match between Vojvodina from Novi Sad and Partizan from Belgrade. Match played at Gradski Stadion Čair in Niš. Distance is about 240 km from Belgrade and 328 km from Novi Sad.
Fans of Vojvodina decided to not attend this match. Instead they watch it on a big screen inside their own stadium. Fans of Partizan took the trip to Niš.
Vojvodina won after penalties. The next day supporters and players celebrated together in Novi Sad.
Vojvodina: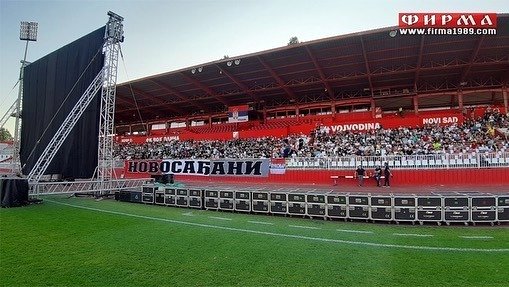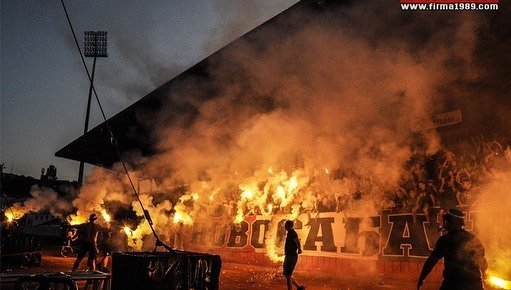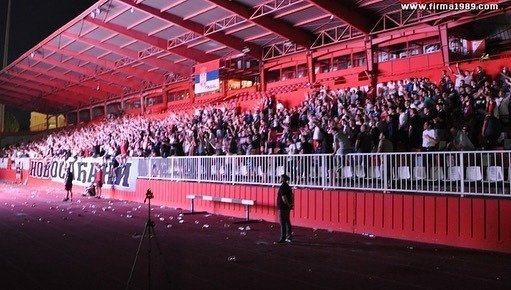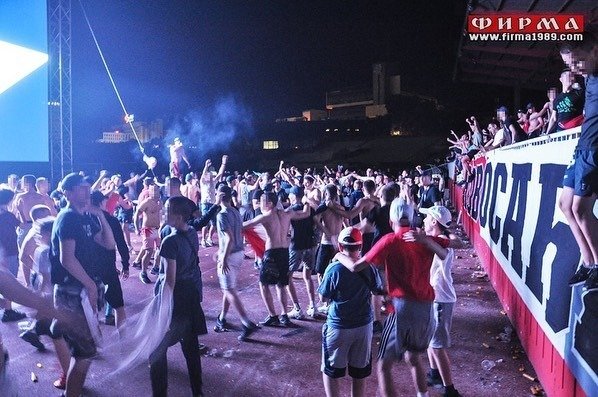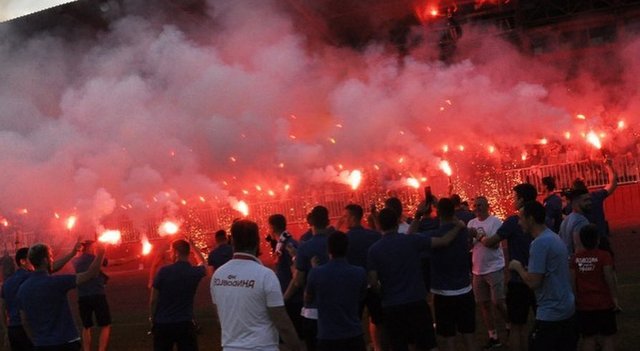 Partizan: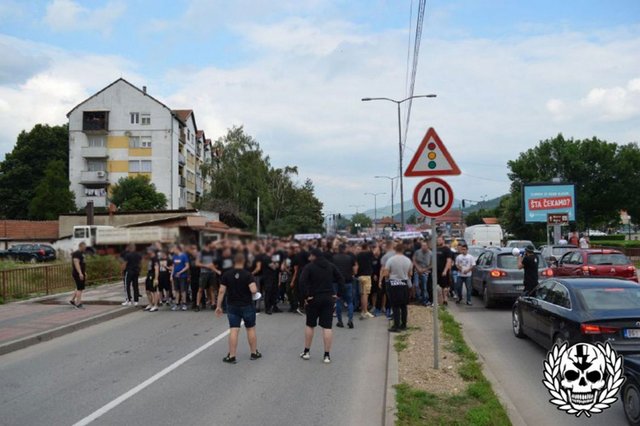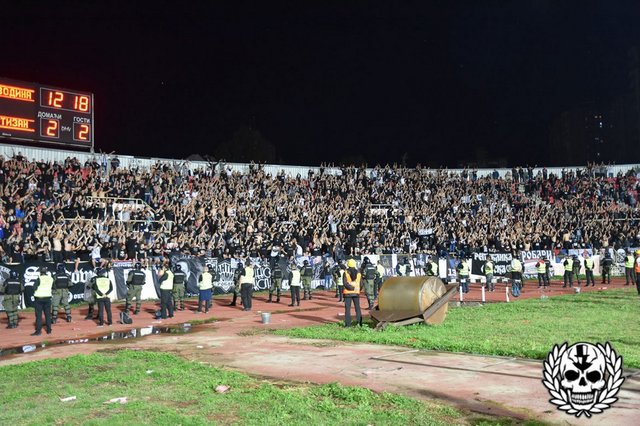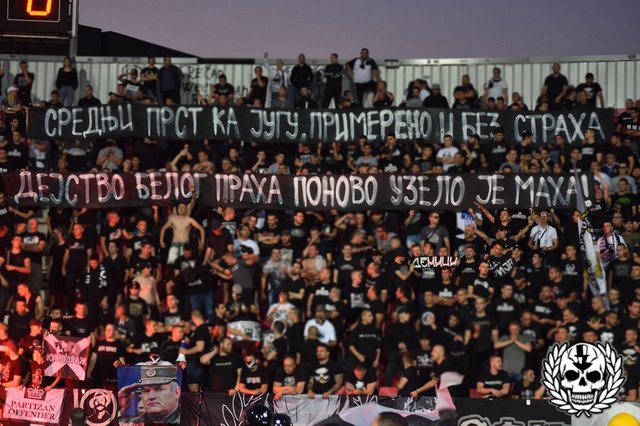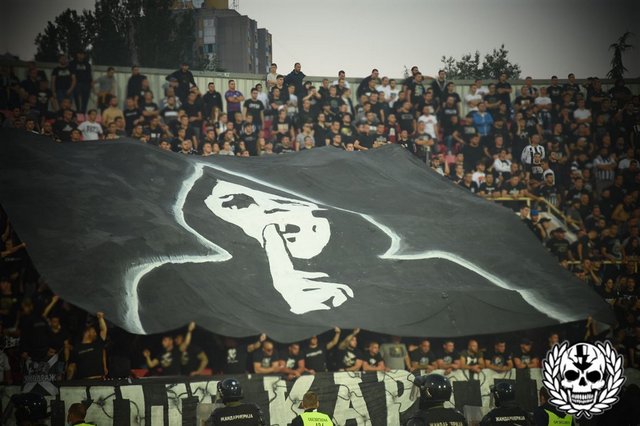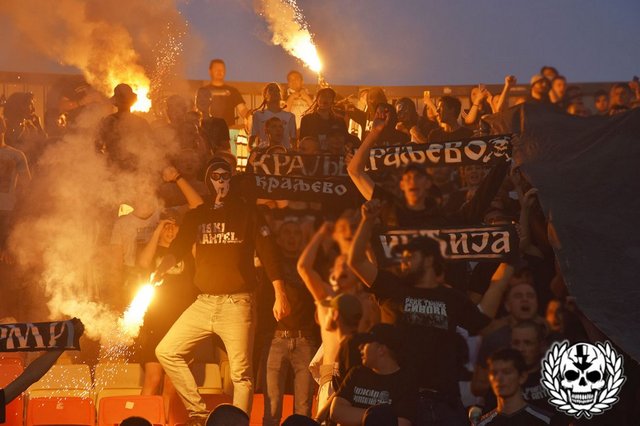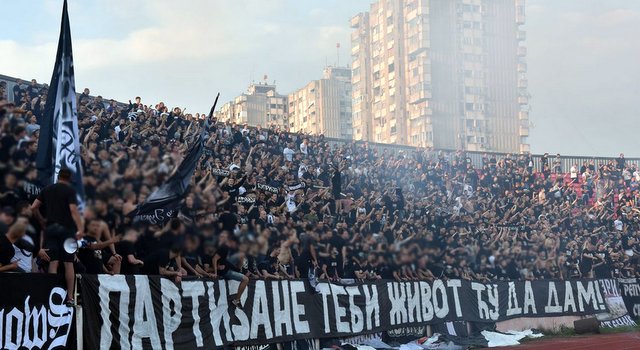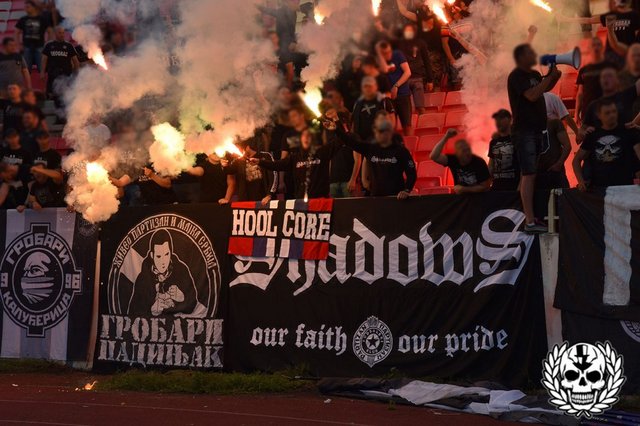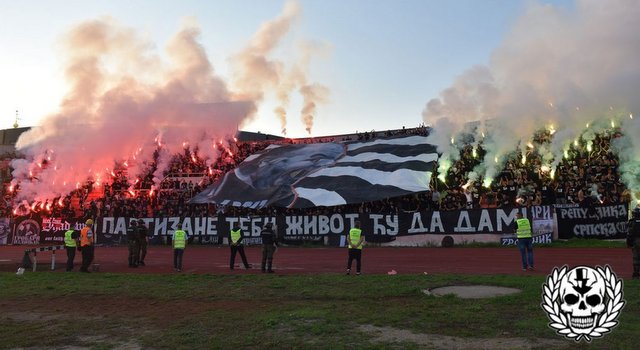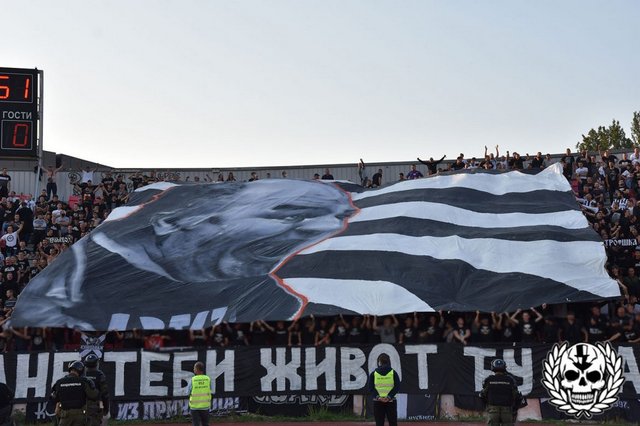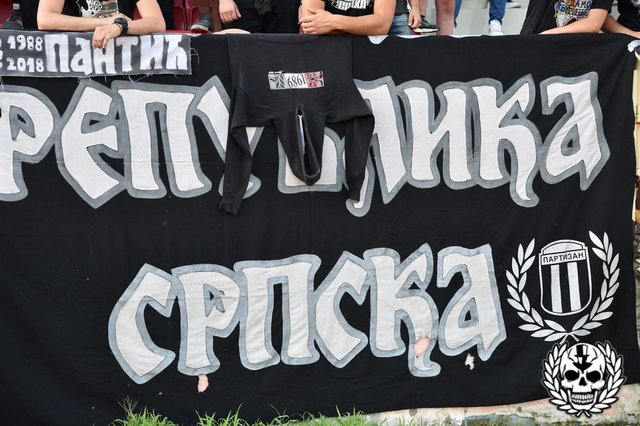 VIDEOS:
Source: thefirm1989 , juznastrana.com ,