Albania: Derby of Tirana!
Another great derby in Albania between Tirana and Partizani.
Before kick-off the ultras of both clubs refused to enter the stadium as police required ID check to attend the match. But after a while the ultras were allowed to attend the stadium without showing ID cards.
This season KF Tirana celebrate their 100th anniversary. In this derby they won 5-1!
After the match there was a small fight on the street between fans of the two teams.
Tirana: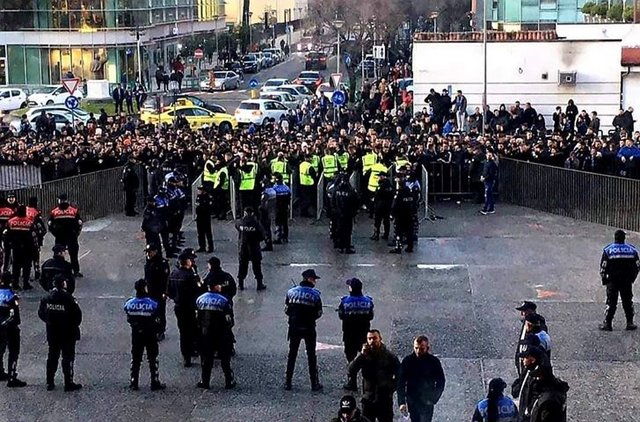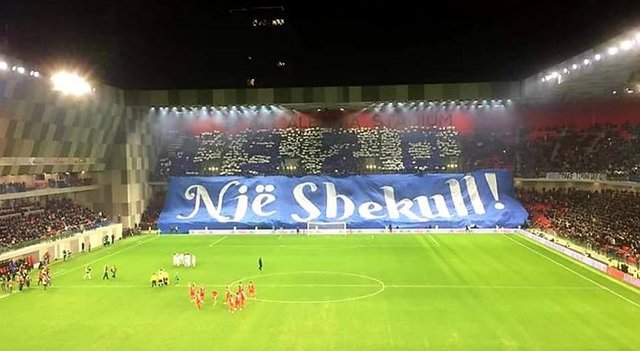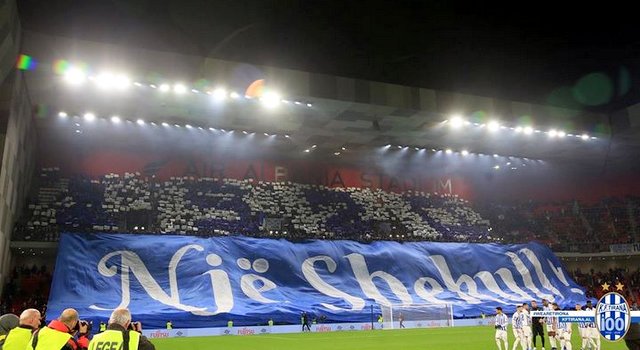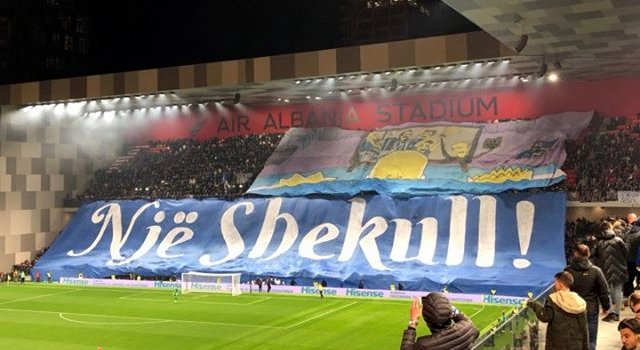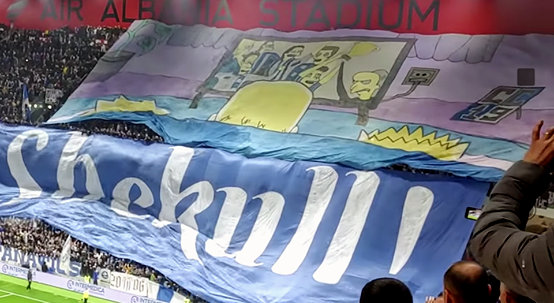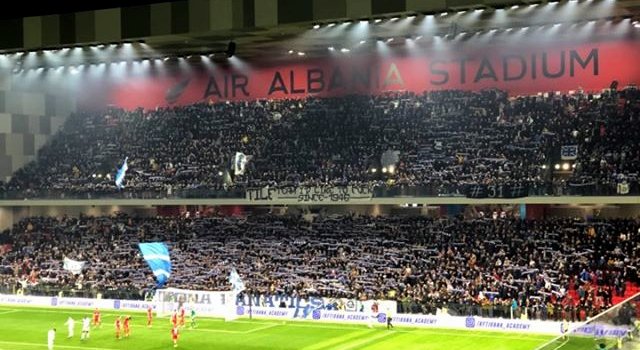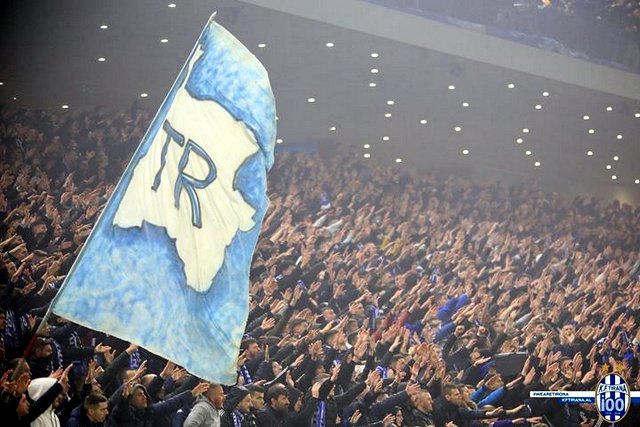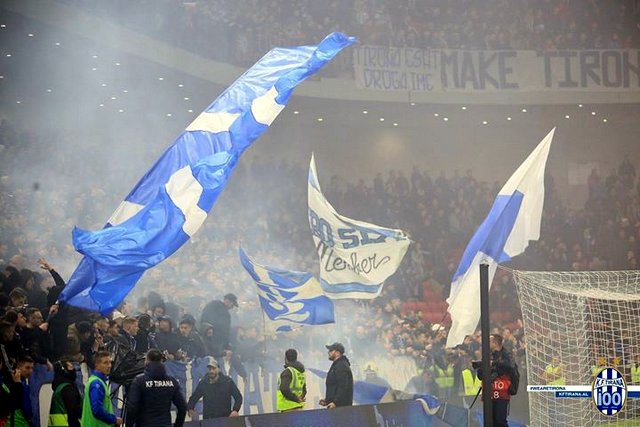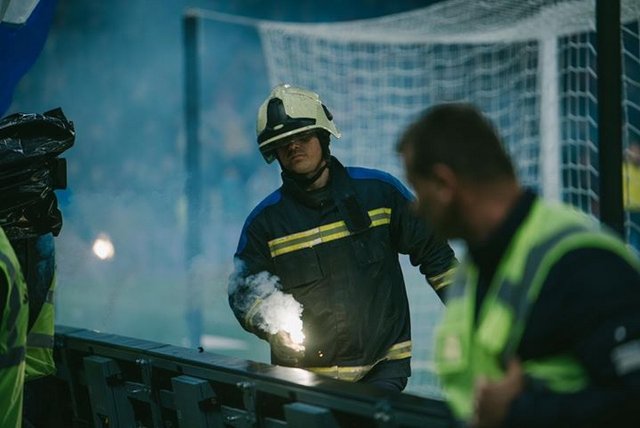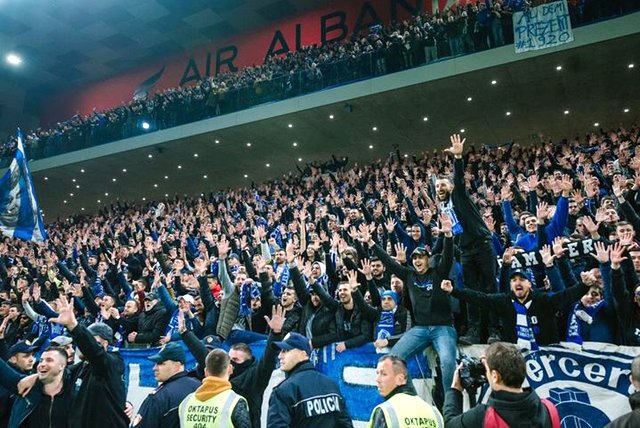 Partizani: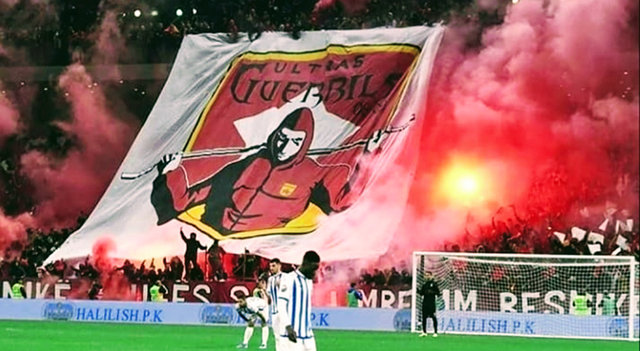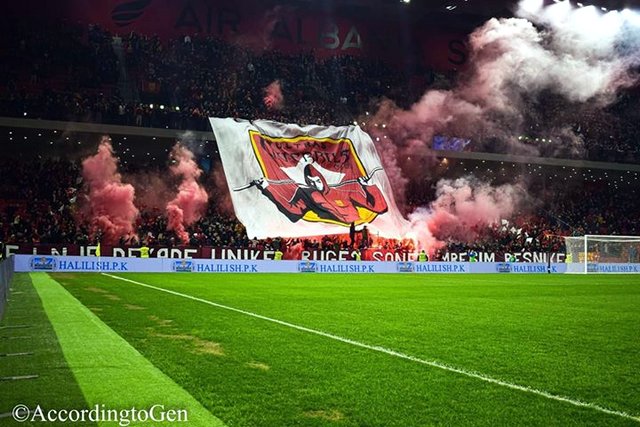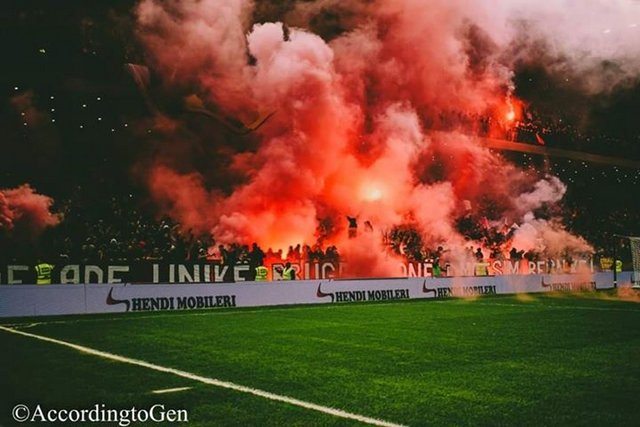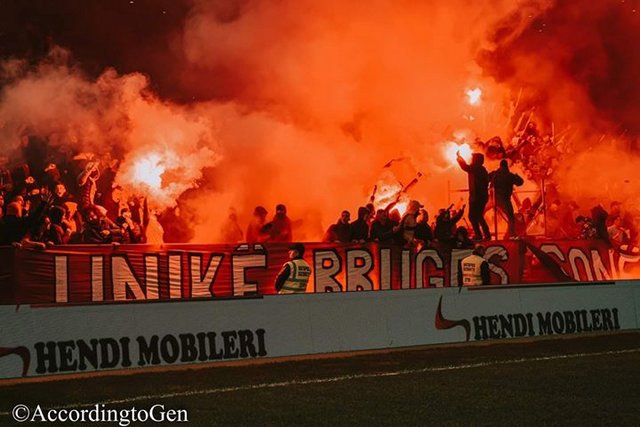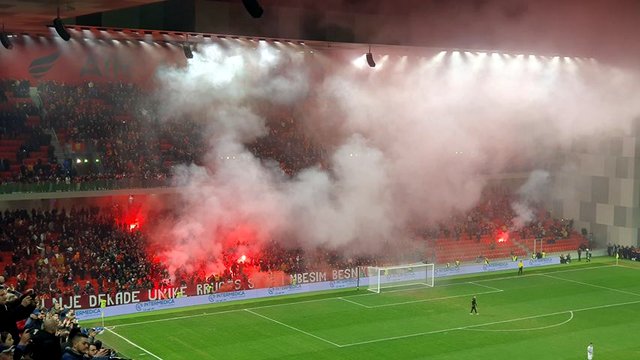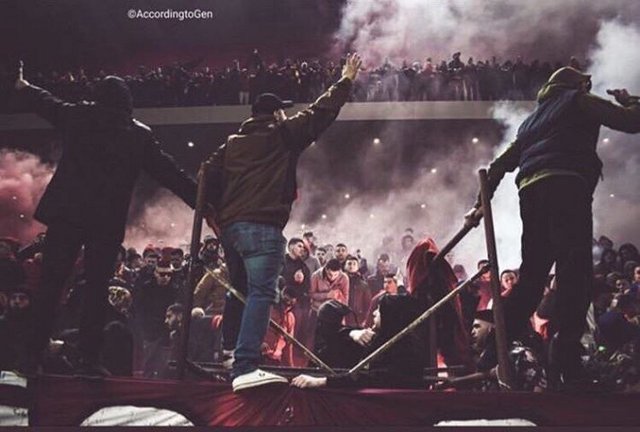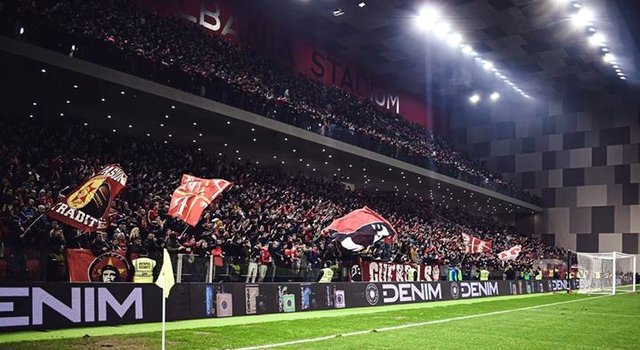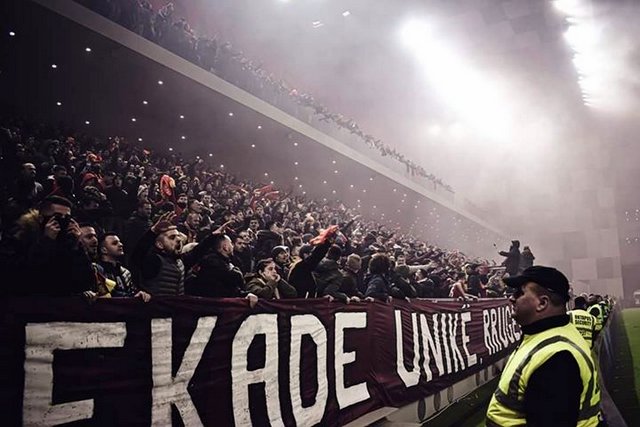 VIDEOS: