Spain: Ultras Sur in the streets!
While Estadio Santiago Bernabéu was filled with 75 000 spectators for the match against Manchester City in Champions League, the ultras of Real Madrid were left on the street.
Ultras Sur, founded in 1980, celebrate their 40th anniversary this year.
Since 2013 they have been banned from entering Estadio Santiago Bernabéu and Real's away games. 7 years ago the president of Real Madrid, Florentino Pérez, wanted to replace Ultras Sur with an more respectable crowd behind the goal. 1600 seats were given to more friendly fans, and Real gives them money to create choreo's.
The result is absolutely no atmosphere at the once famous Bernabeu. Very similar situation with Barcelona, who banned Boixos Nois back in 2003.
Despite a total ban for Ultras Sur, which includes no clothing or flags related to the group, they are still active in the streets and sometimes on away games.
Wednesday night Ultras Sur once again gathered in the streets outside Bernabeu. Songs, pyro and banners!
Photos: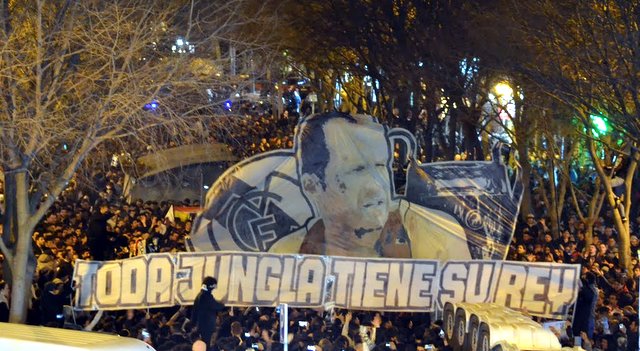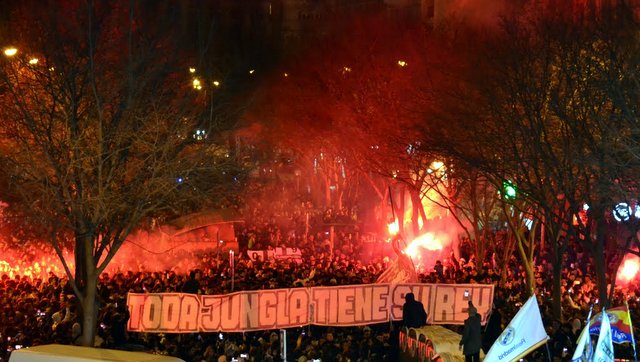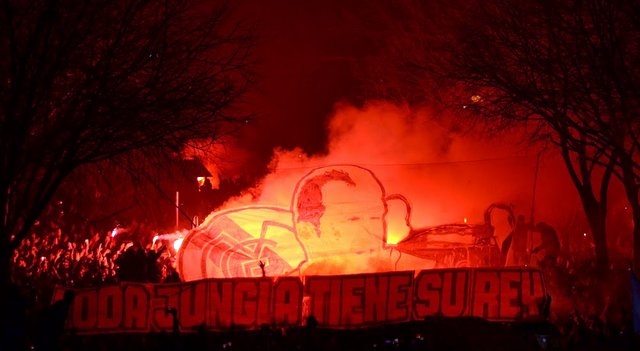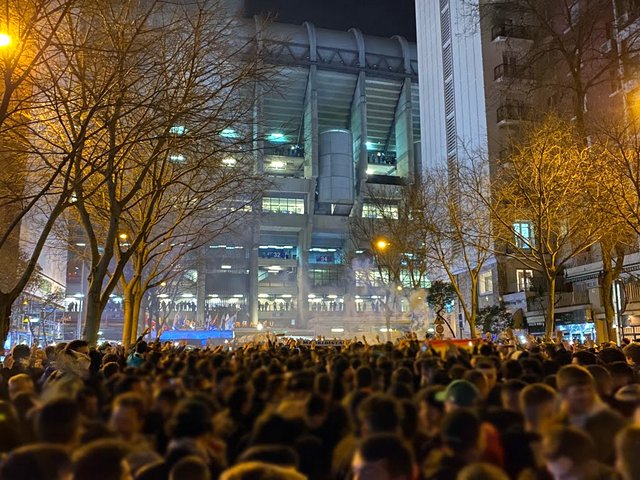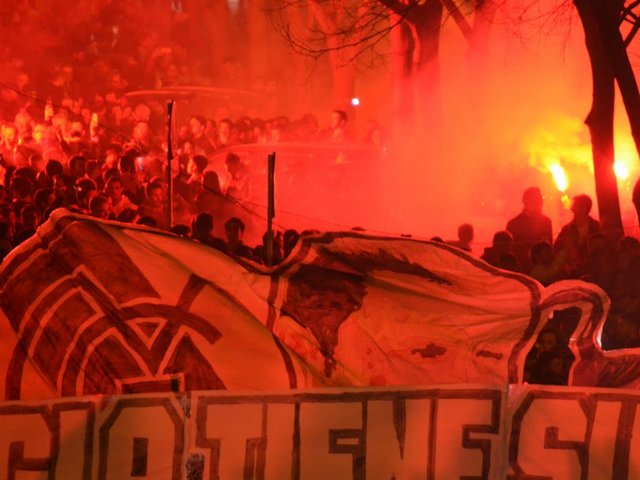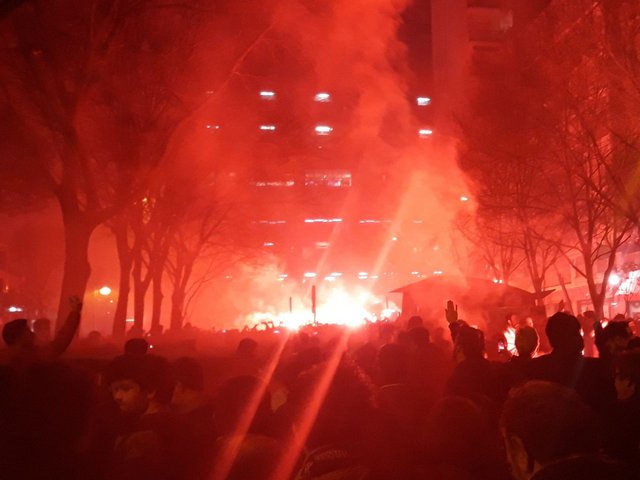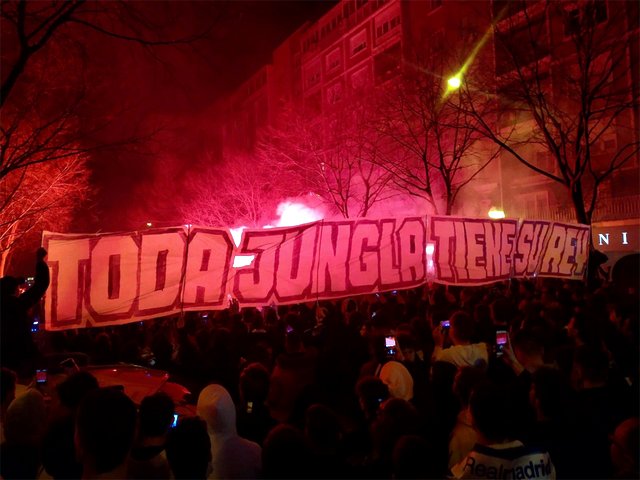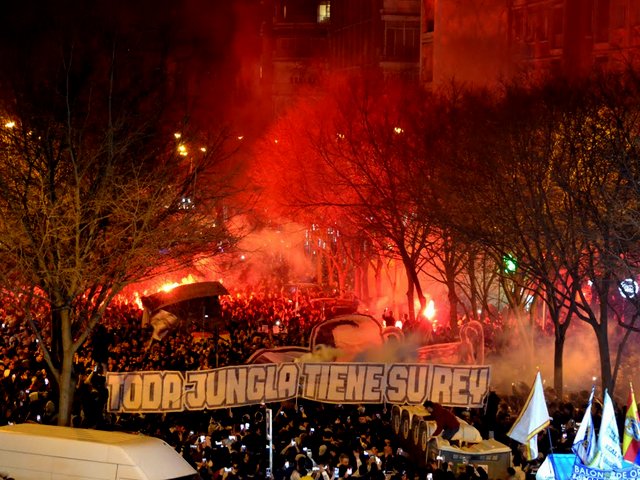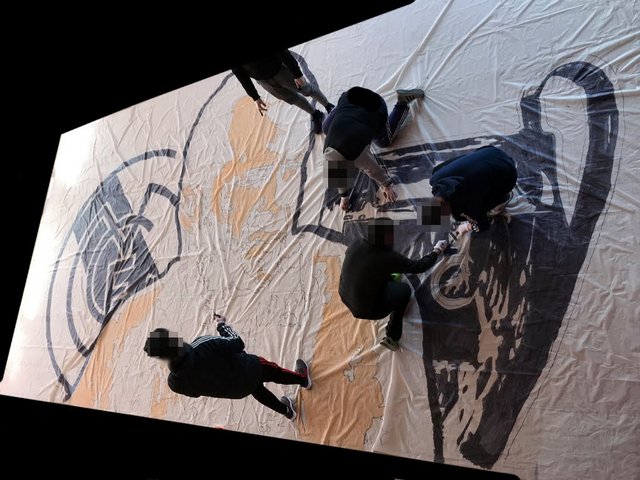 Choreo by the "friendly fans" of Real Madrid, payed by the club: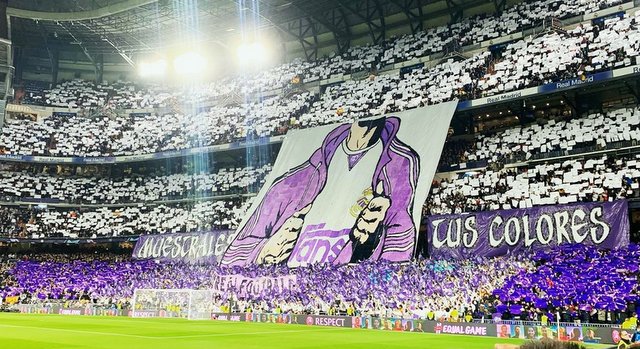 Freedom for ULTRAS!
Click here for more photos from this week CL and EL.
Source: fondosur1980.blogspot.com