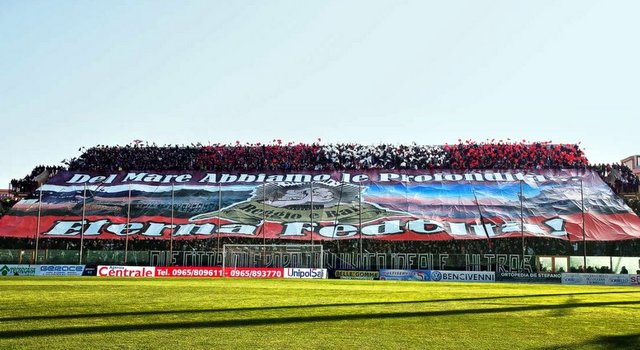 Italy: Big match in Serie C.
Important match in the top of Serie C (group C) between Reggina and Bari.
Home crowd with a massive banner at the beginning of the match. Bari fans, who traveled 450 km, had banners and smoke during the match.
Match ended 1-1. Reggina is still on top of the league with 53 points, Bari on 2nd place with 47 points.
Attendance: 16 092.
Reggina: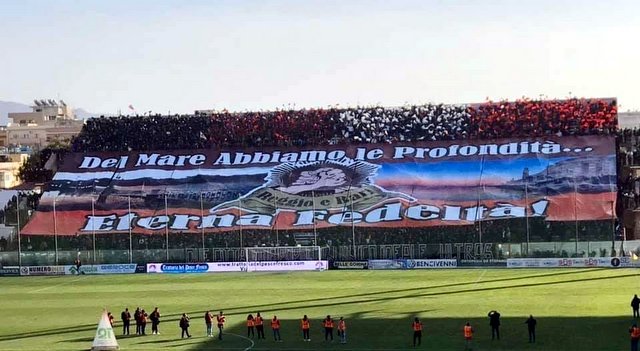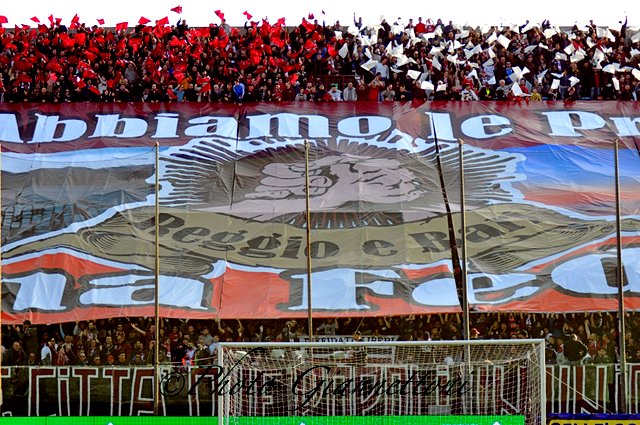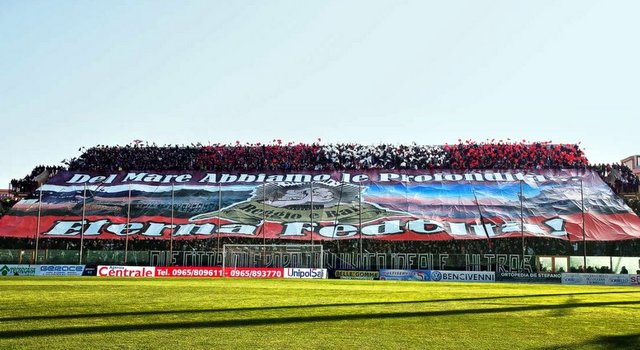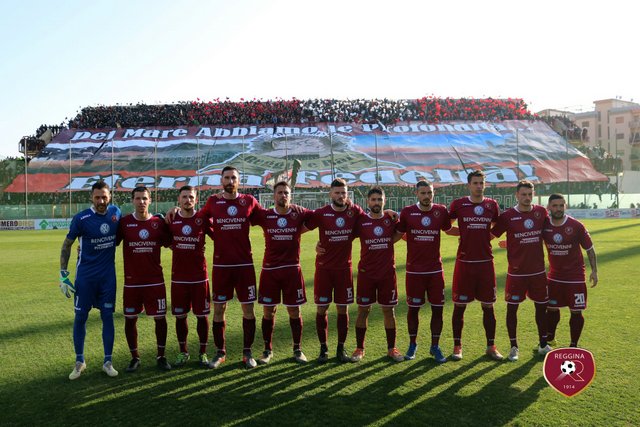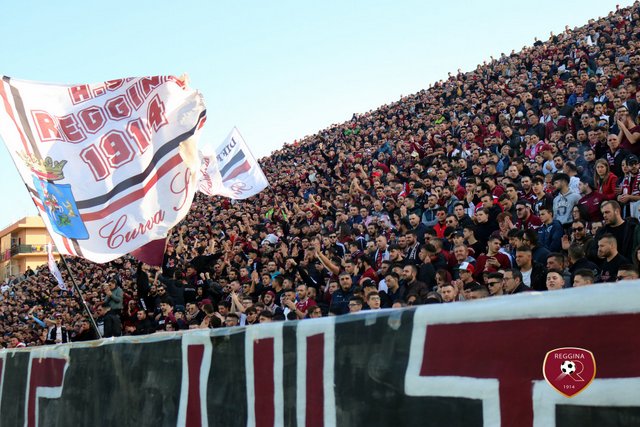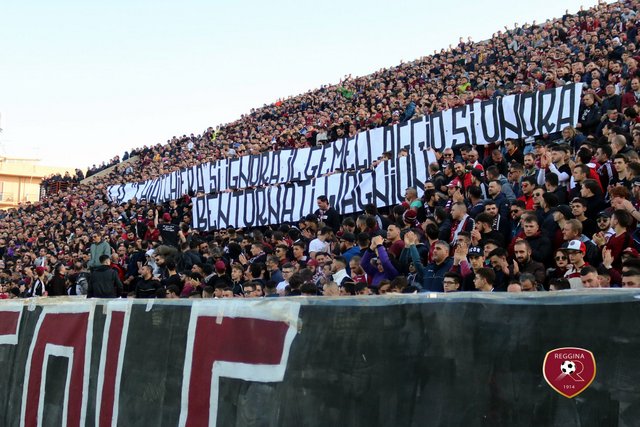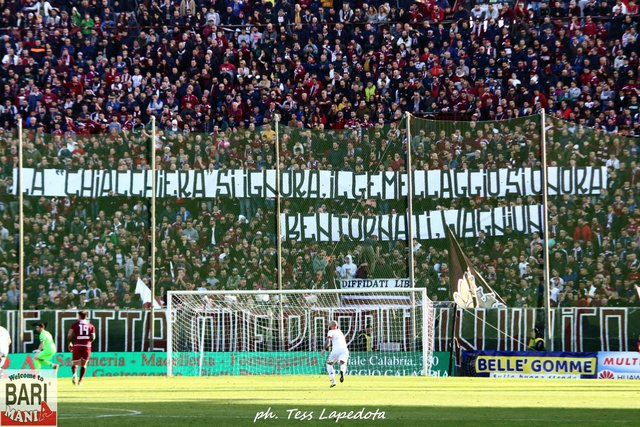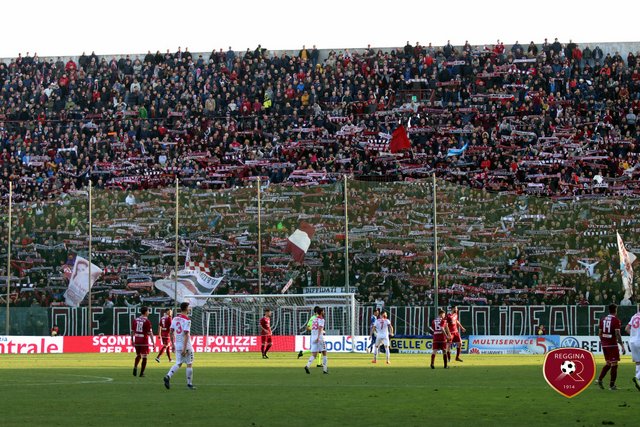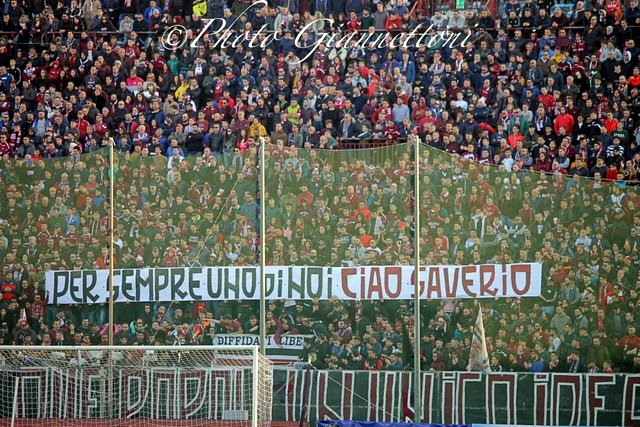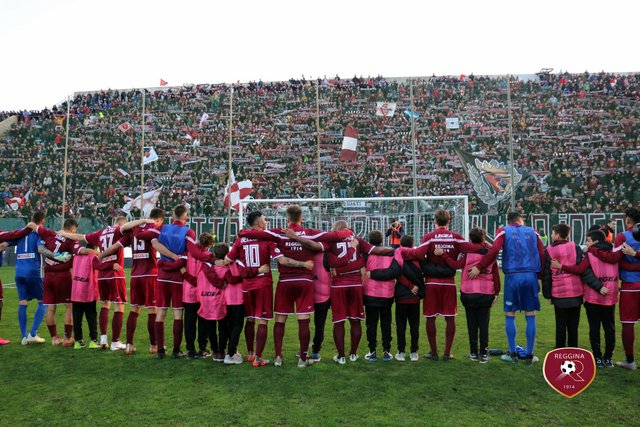 Bari: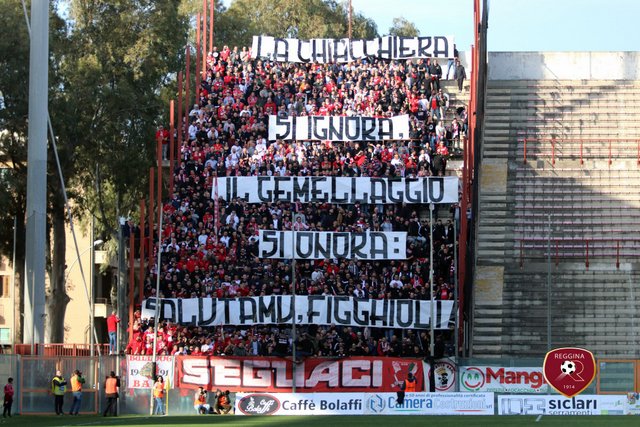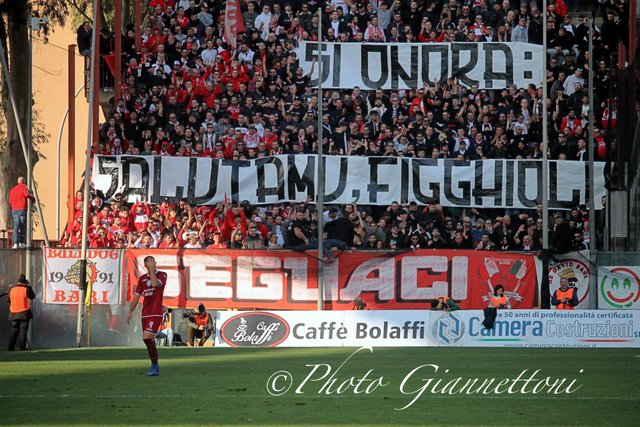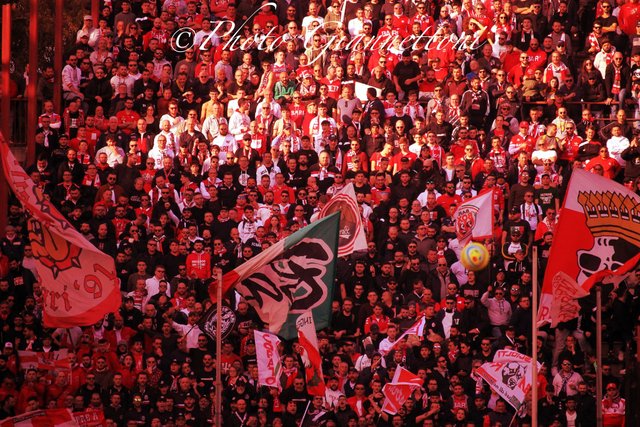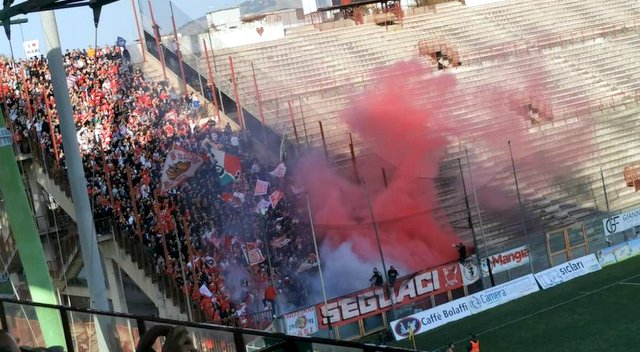 VIDEOS:
Source: reggina1914OfficialPage