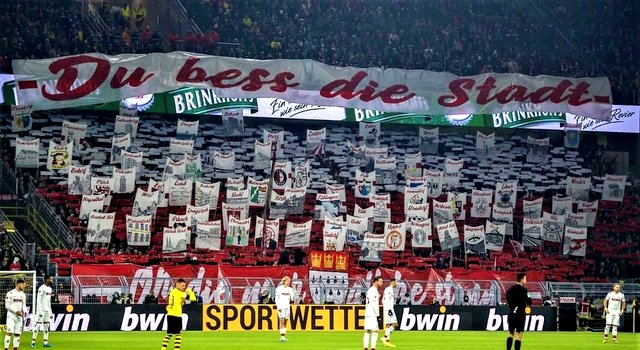 Germany: Good show by the Köln fans!
Köln fans with a nice choreography during this match.
It's a good relation between fans of Dortmund and Köln. You can see one flag of Desperados in the away sector, one of the main groups of Borussia Dortmund.
Both set of fans displayed banners against Red Bull in support of the Danish club Brøndby IF. Rumors said Red Bull showed interest in Brøndby, but luckily this was denied later this weekend by one of the Brøndby owners.
Photos: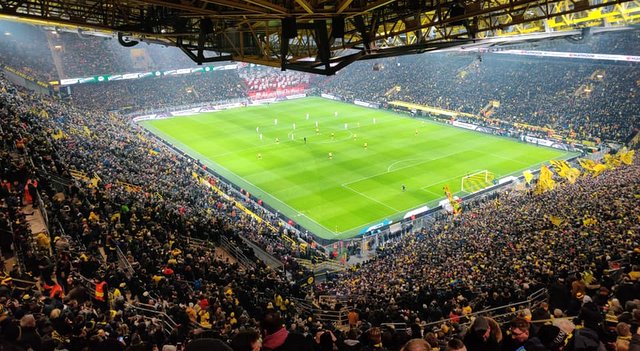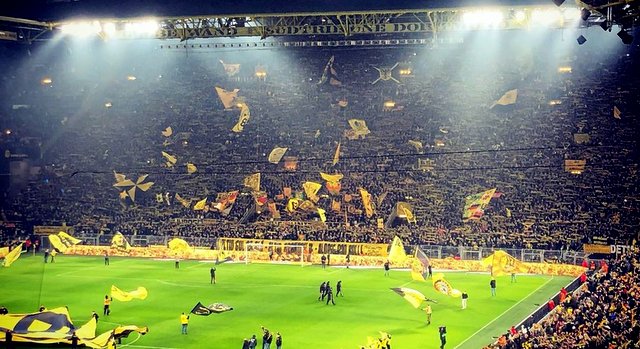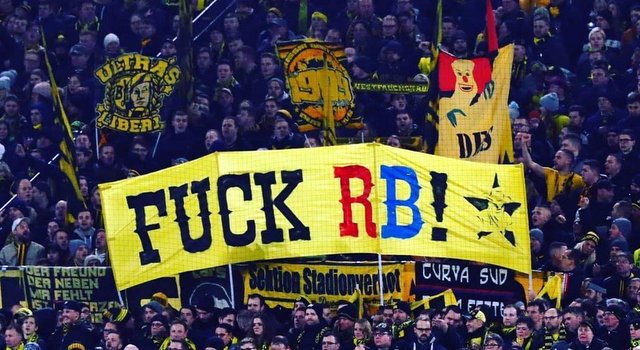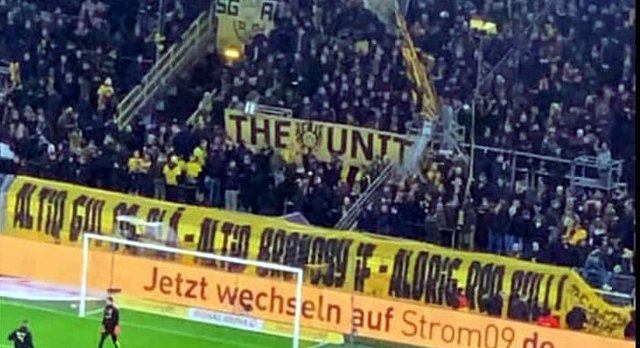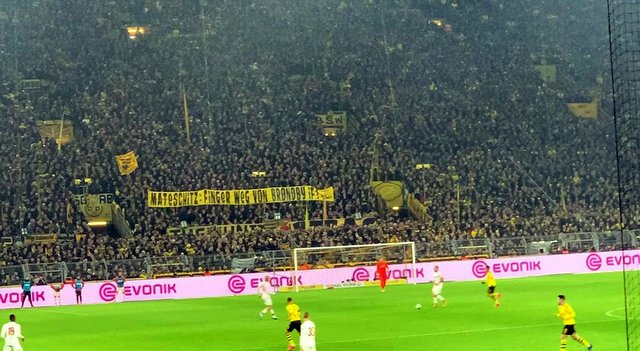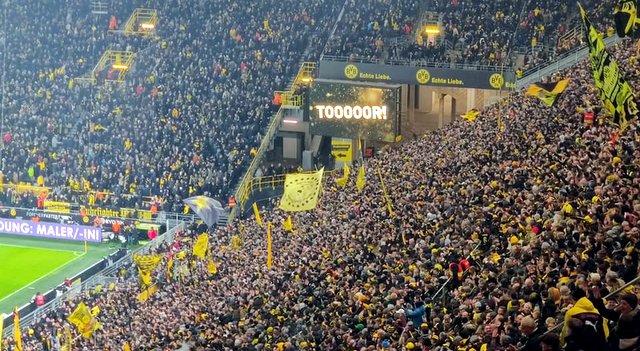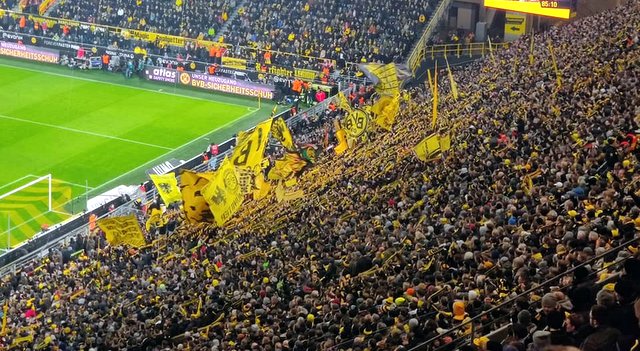 Köln: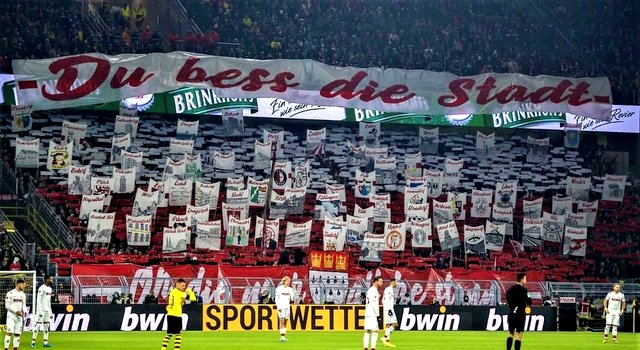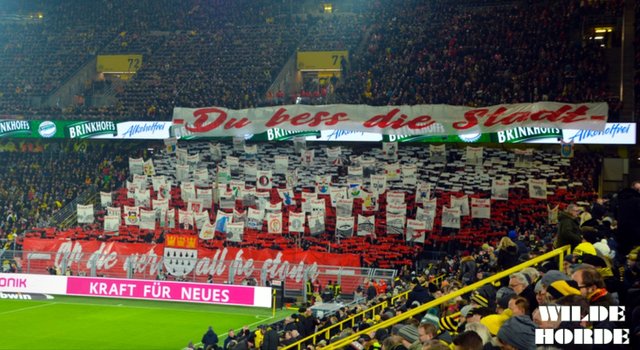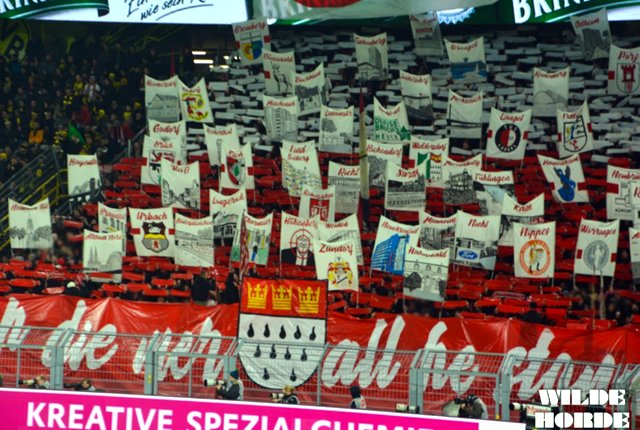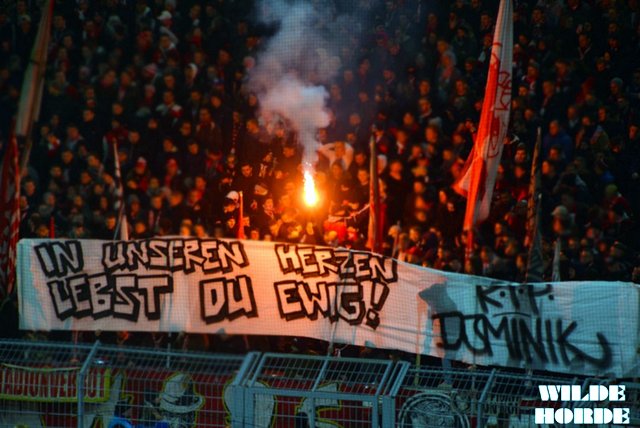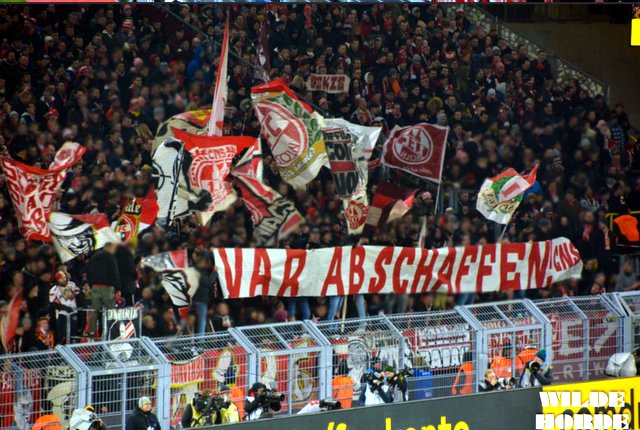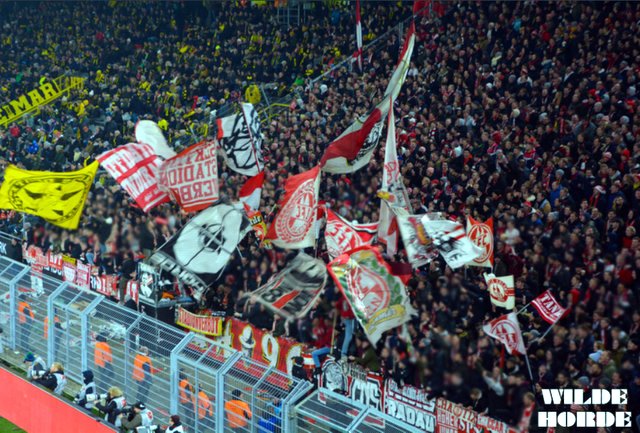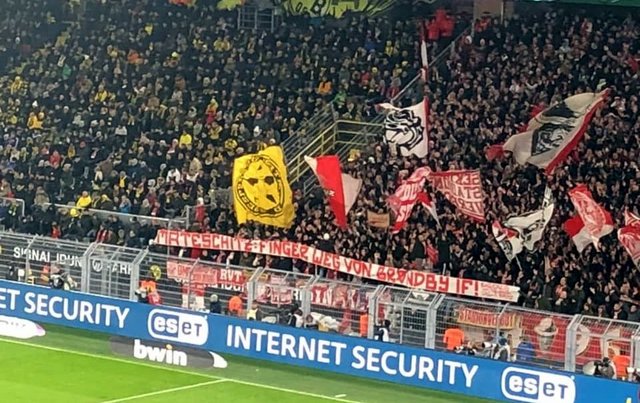 VIDEOS:
Source: www.wh96.de