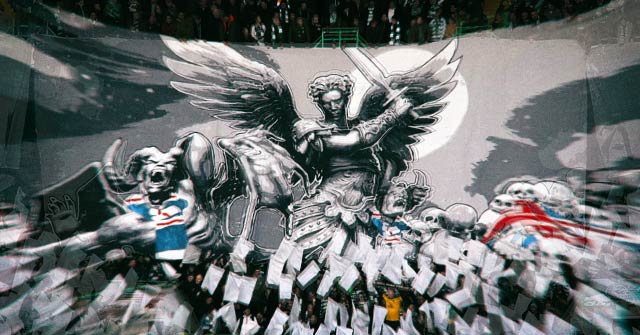 Scotland: The Old Firm derby
Green Brigade (Celtic) did corteo before the derby vs Rangers. At the start of the match they did choreography with St Michael The Archangel defeating demons in RFC scarfs and big banner that says "Defend us in battle".
Not many Rangers fans on the game, but that was due to the little number of tickets provided by Celtic FC. Rangers have won their first derby at Celtic Park since 2010.
Celtic: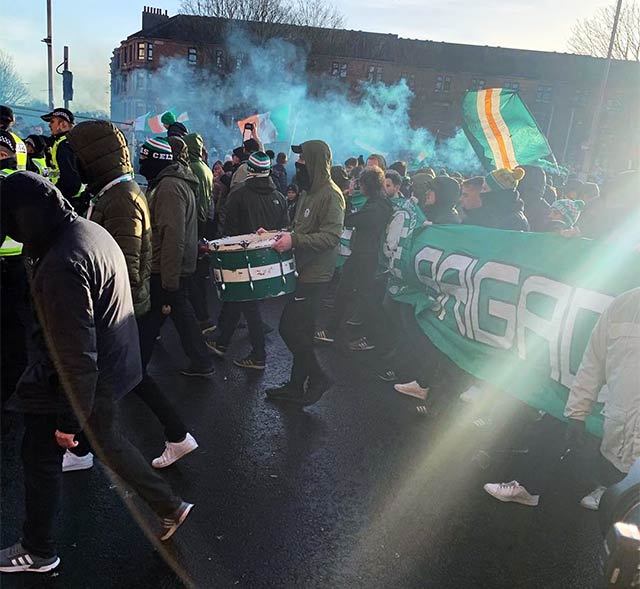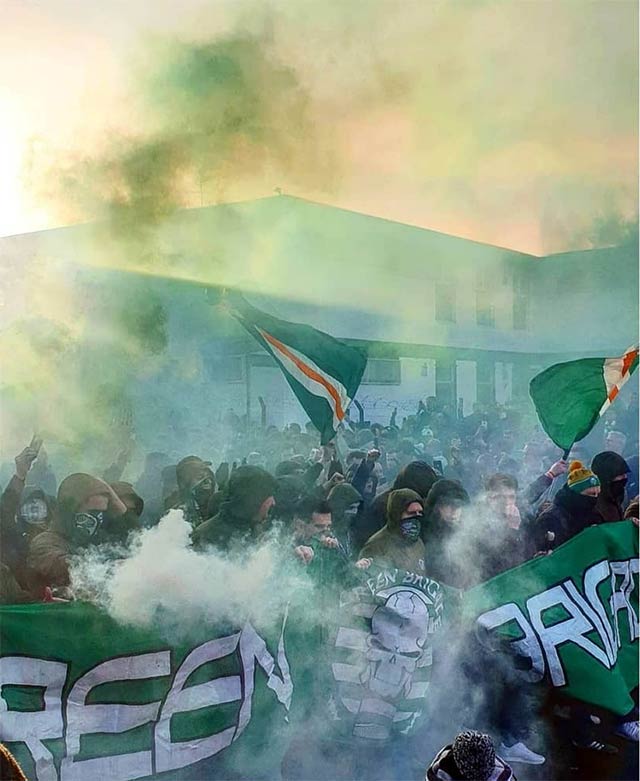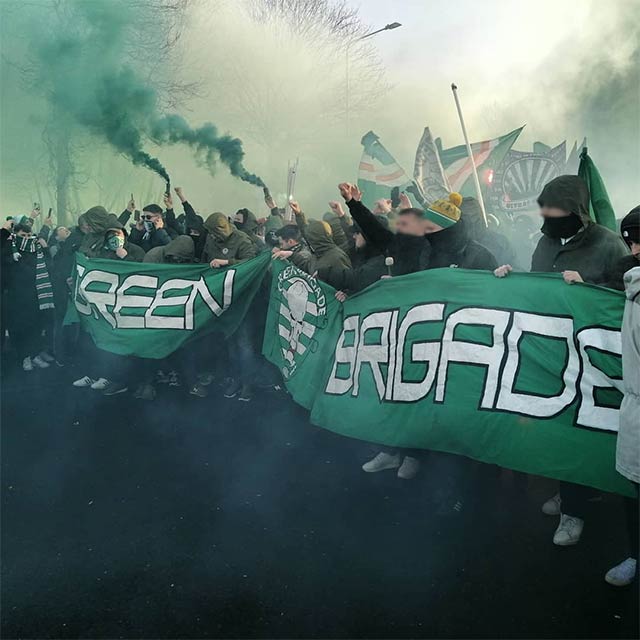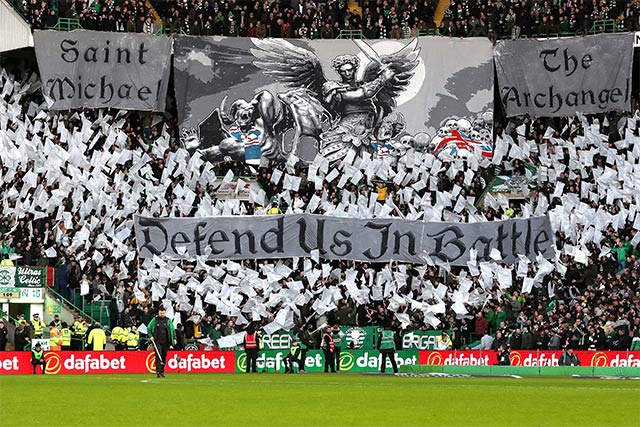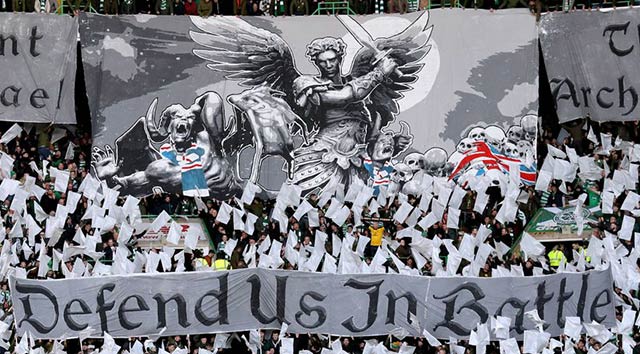 Rangers: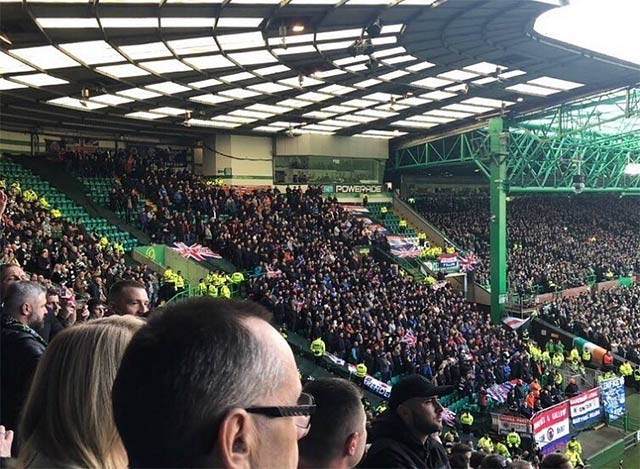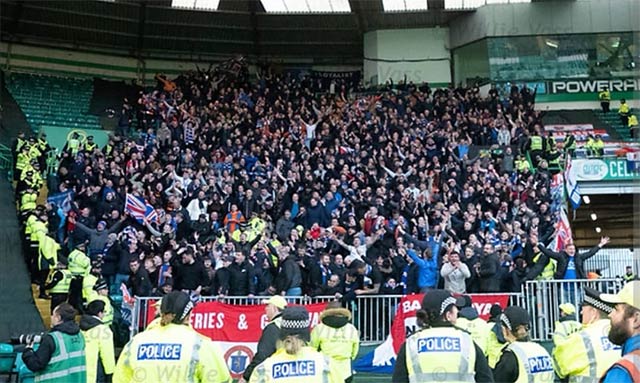 Former Rangers star Fraser Aird spotted making the wanker gesture to Celtic fans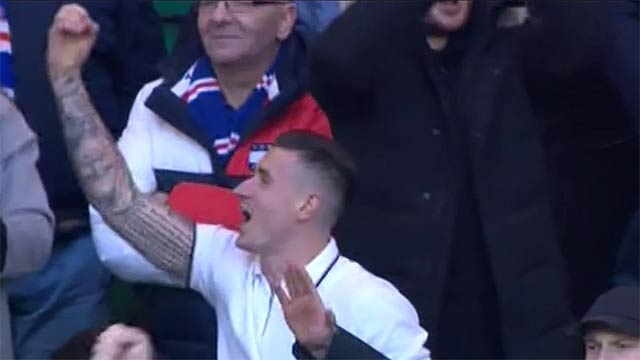 Video: