"Forbidden" (part of Grobari) on female basketball match.
As we wrote few months ago, there is ongoing fight between Grobari (Partizan Belgrade supporters). Two side, one is named "Forbidden" (coalition of few crews) and other "Alcatraz" (currently and last few years Grobari main group). Their fight for leadership on South stand of Partizan stadium is really brutal. On 22 October Alcatraz killed Ivan Perovic (20). He was member of "Forbidden". More about this sad event you can read here.
"Forbidden" are not allowed to enter Partizan football club matches, so they started to go on female basketball. Yesterday they make nice show on match Partizan-Sloboda. Most of the banners and songs was in honor of Ivan Perović.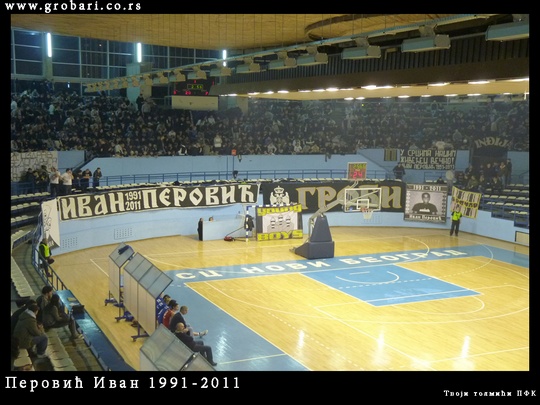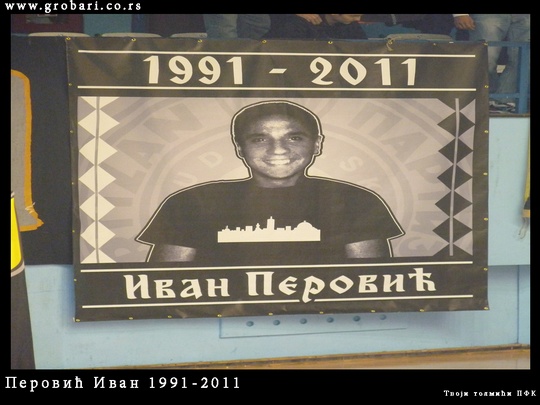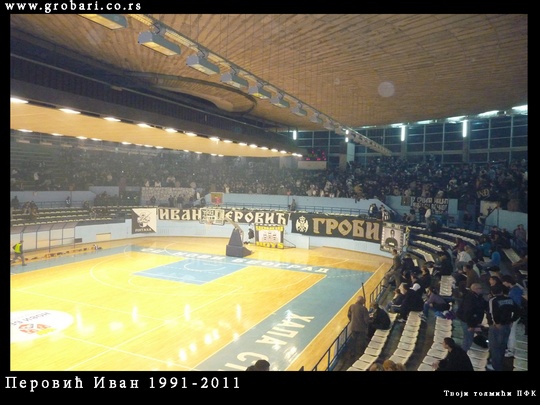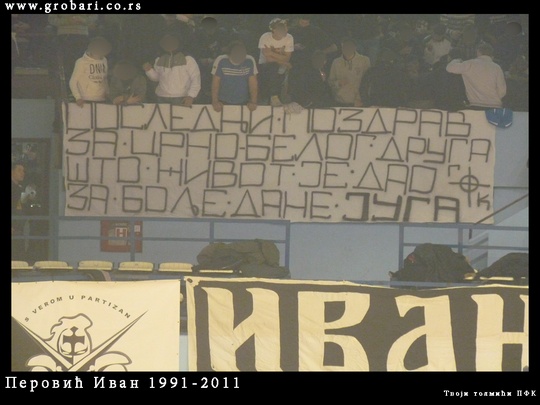 "Last goodbye to black-white mate, who gave his life for better days of South".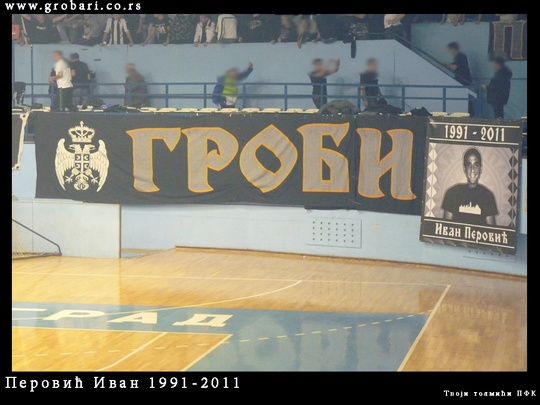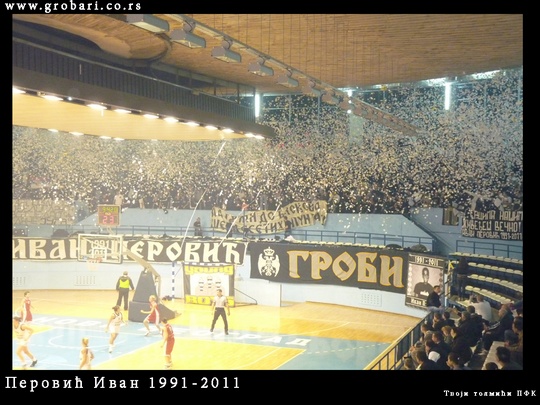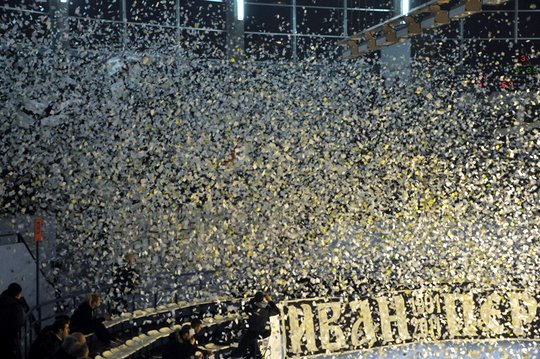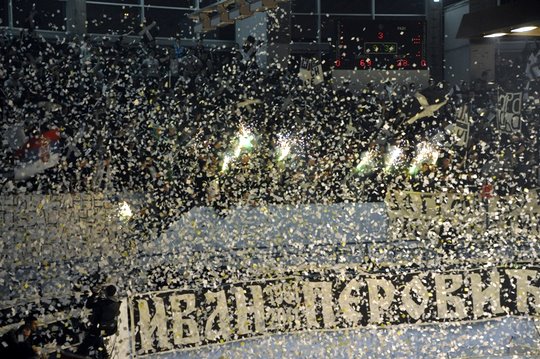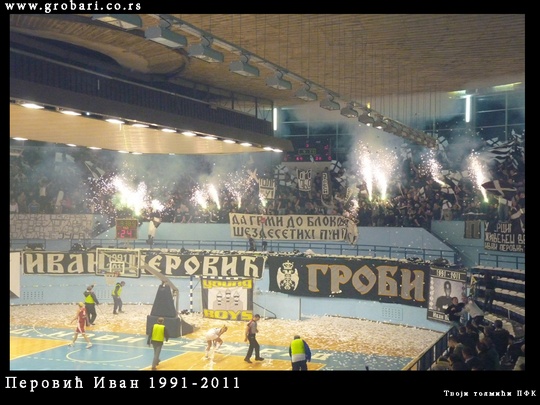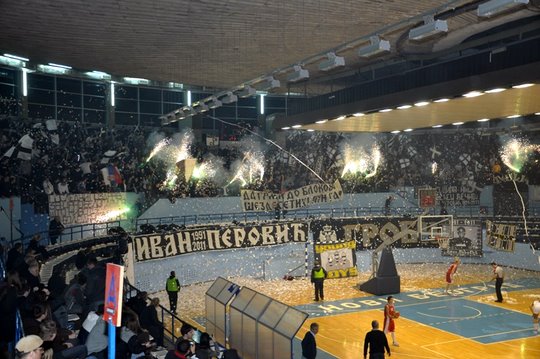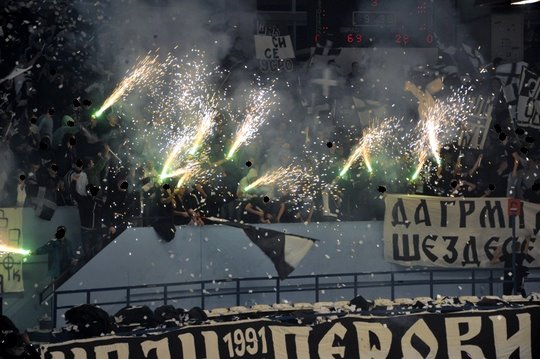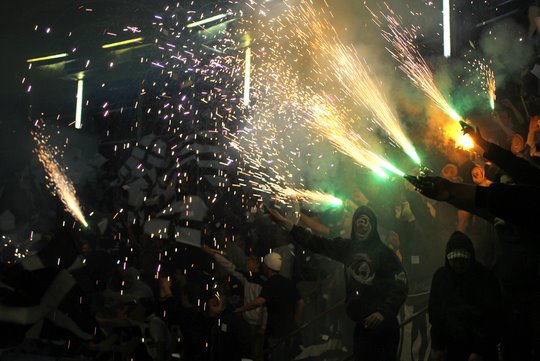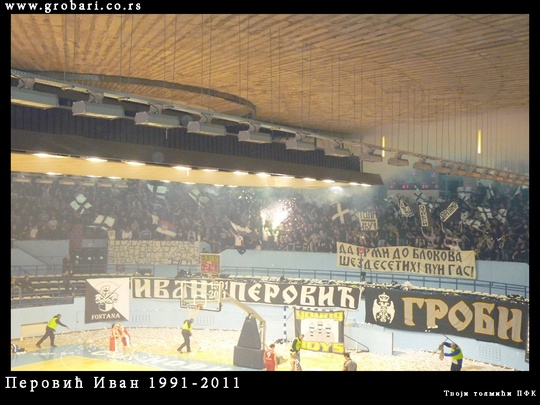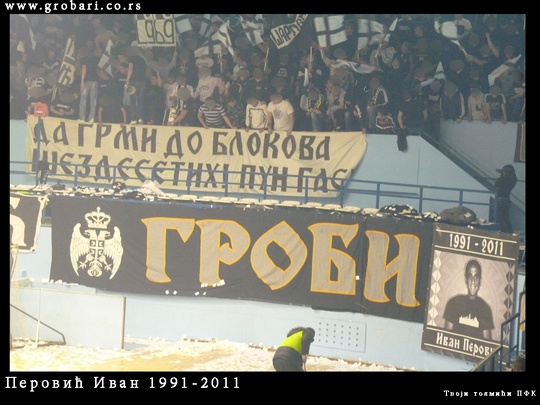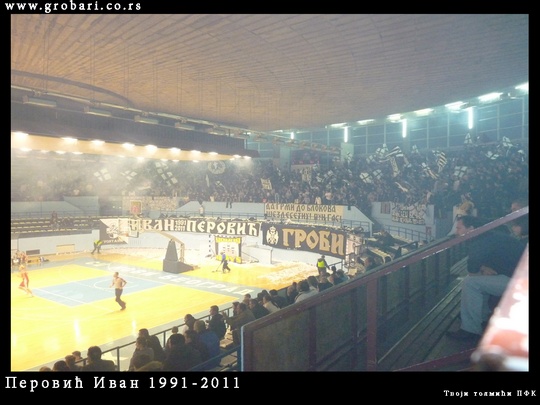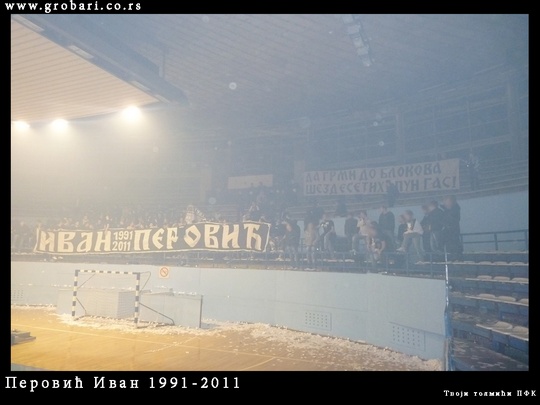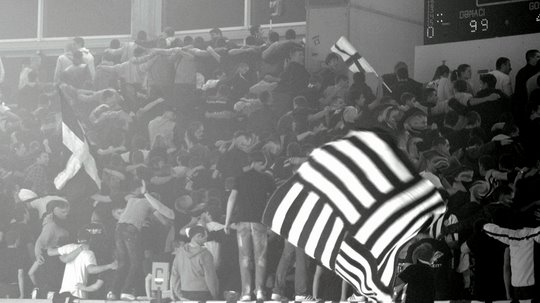 VIDEO:
Meanwhile this is how South stand looked on last Partizan football club match: