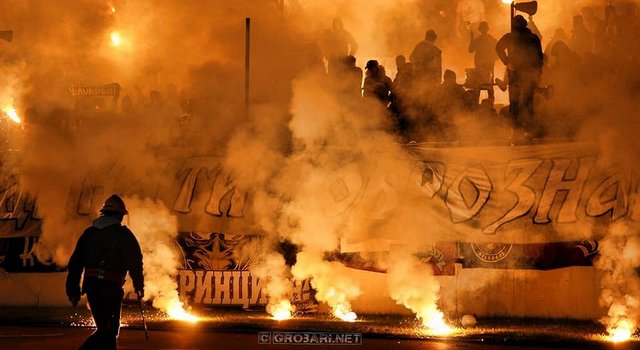 Serbia: Interesting match by the fans of Partizan.
Many actions during the match between Partizan and Vozdavac in the Serbian league.
In the South Stand, they celebrated the 74th anniversary of Partizan as well as the 20th anniversary of the group Juzni Front.
In the East Stand, fans from Zabranjeni threw their pyrotechnics onto the pitch as a protest when the referee gave Vozdavoc a penalty.
6000 fans attended this match. In the last minute the away team scored and won 2-1.
Photos (Zabranjeni):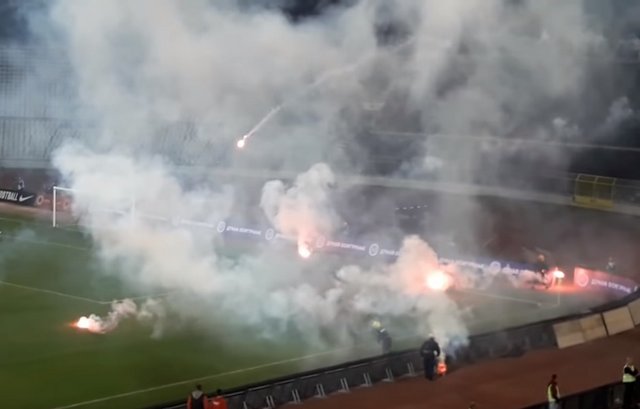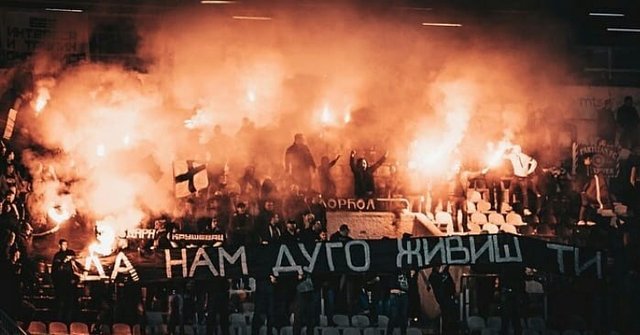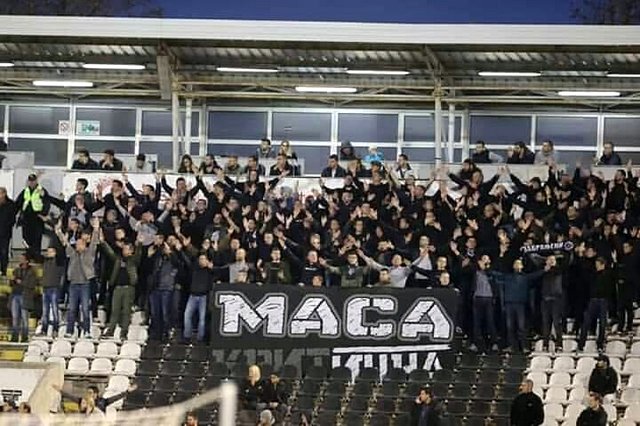 Photos (South Stand):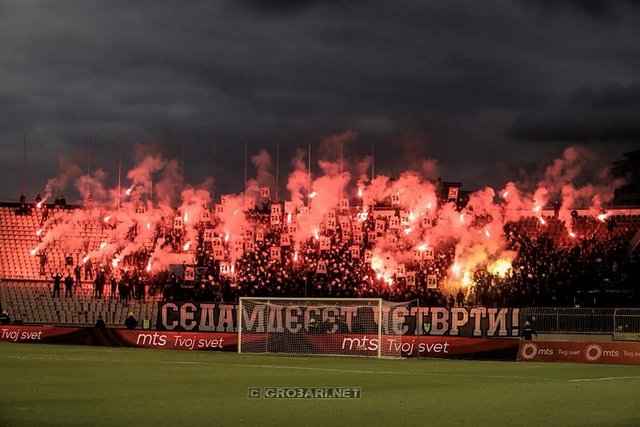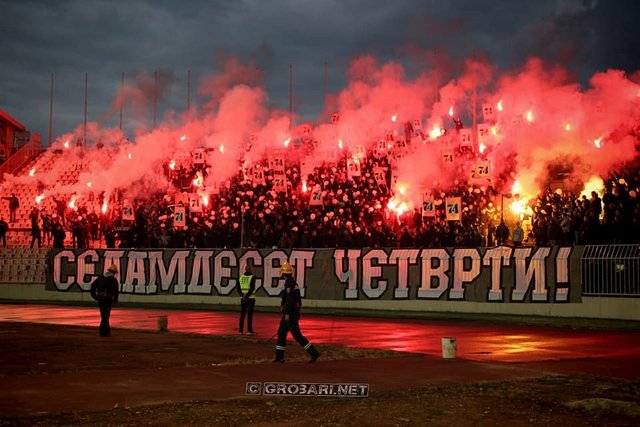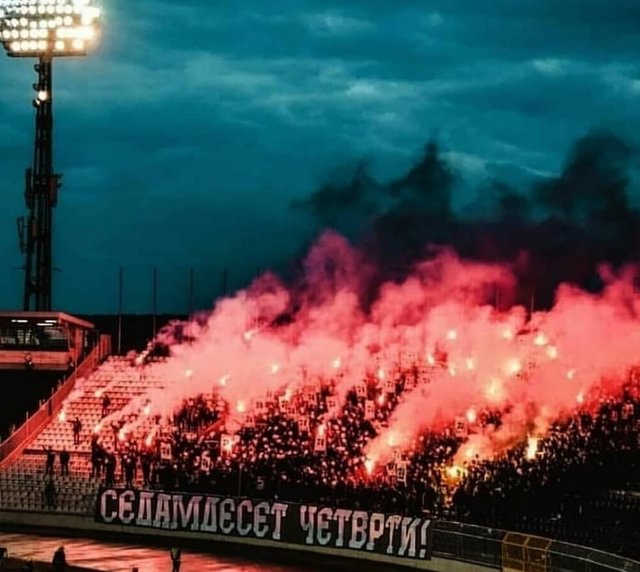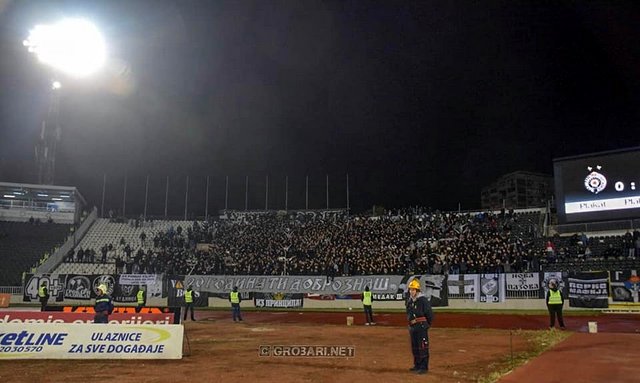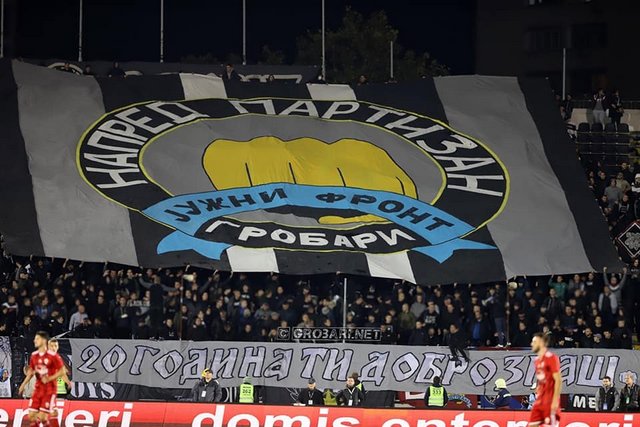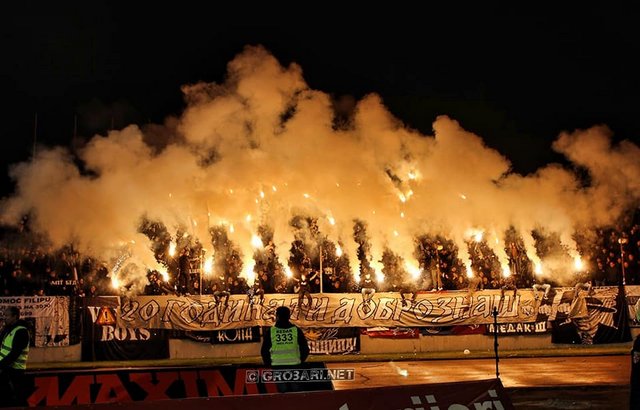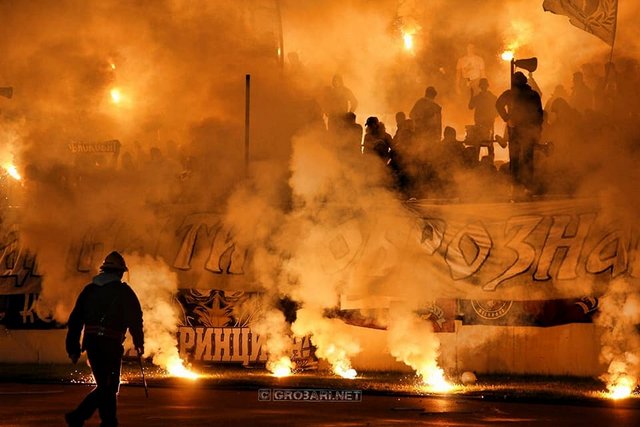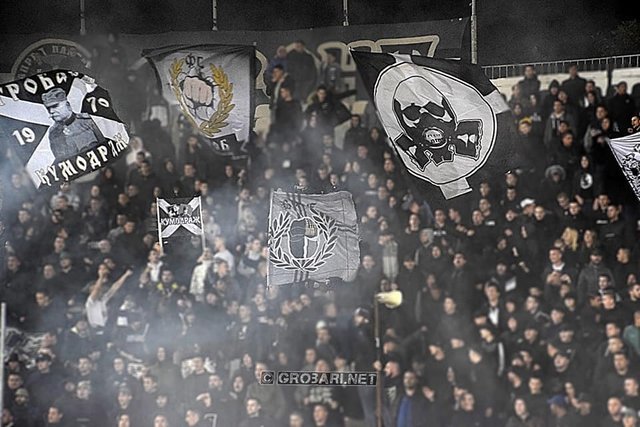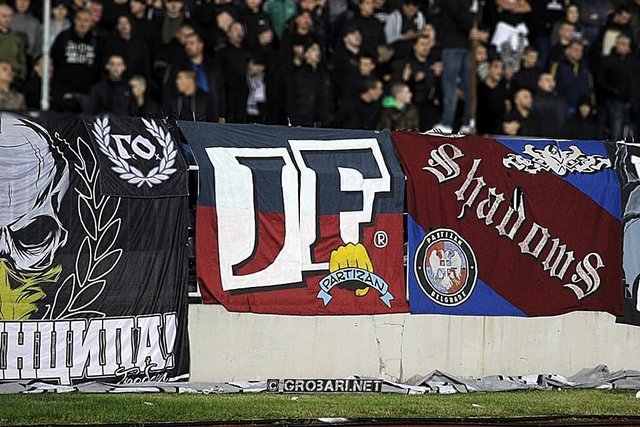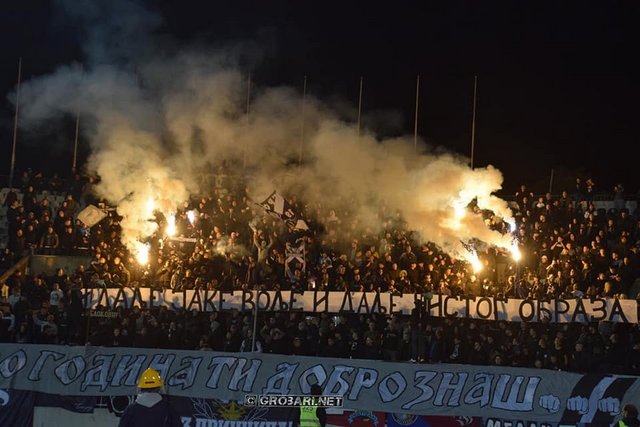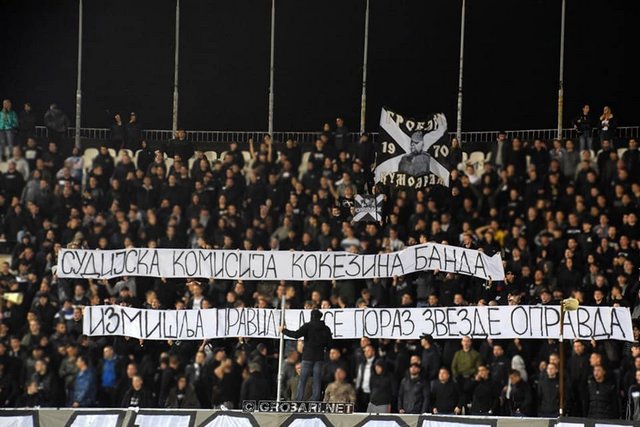 VIDEOS:
Source: grobari.net