Sarajevo derby photos and videos.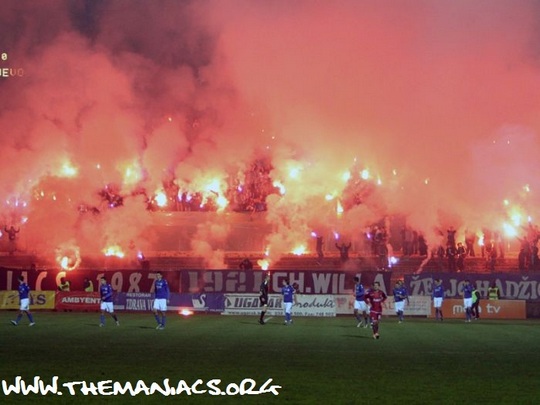 BiH: Željezničar Sarajevo - Sarajevo 05.11.2011
Nice choreography and great pyroshow by The Maniacs (Željezničar fans). In Bosnia and Herzegovina currently away fans are forbidden (this season 3 matches in 14 days were canceled because of riots so football federation forbid away fans till end of 2011). But still some Sarajevo fans were present on the match, without flags and banners.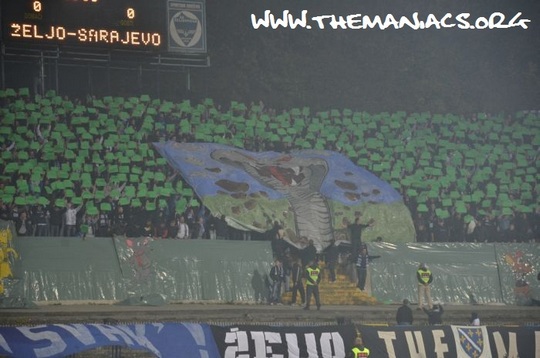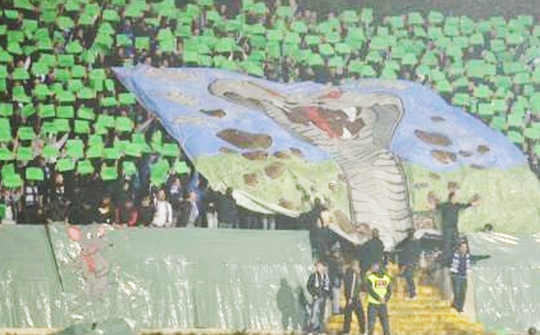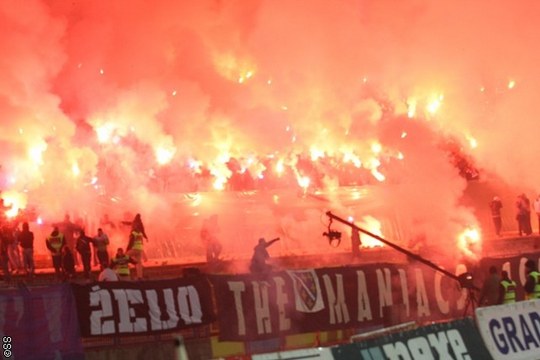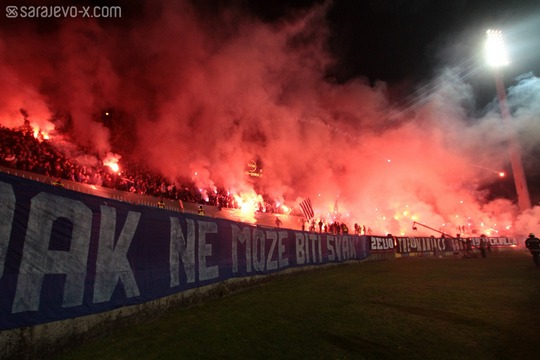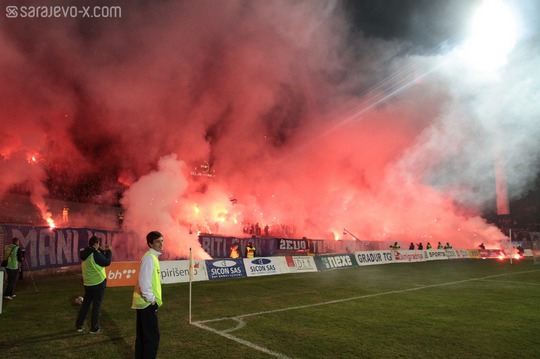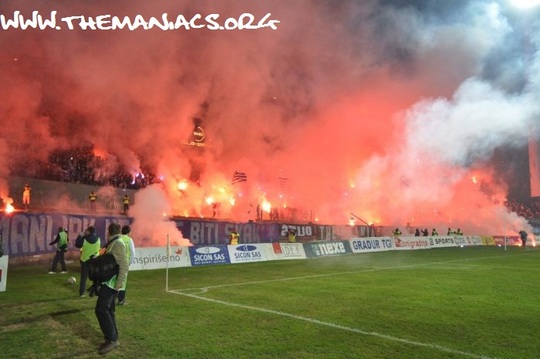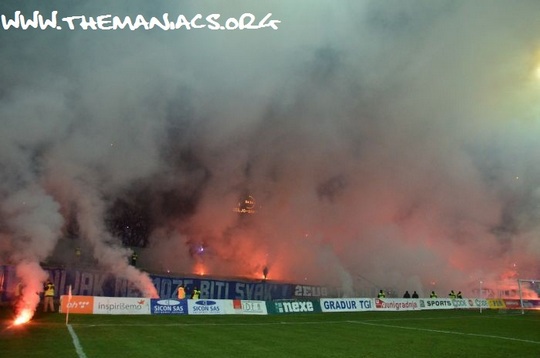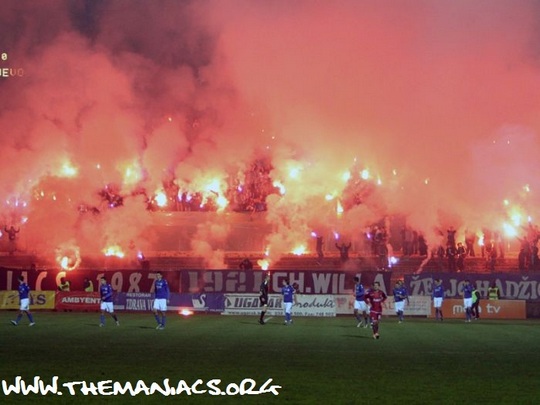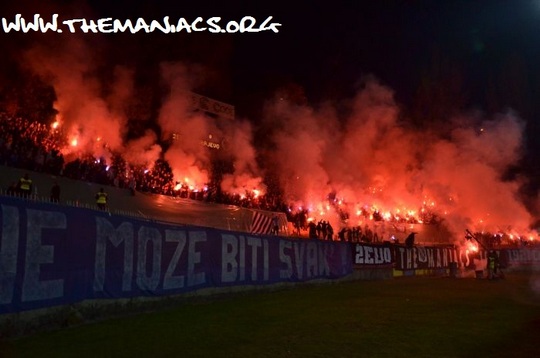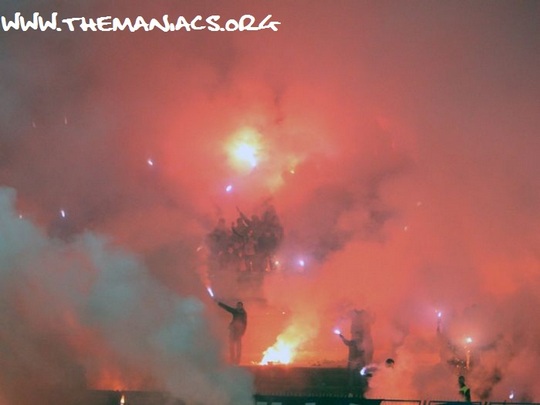 Sarajevo: