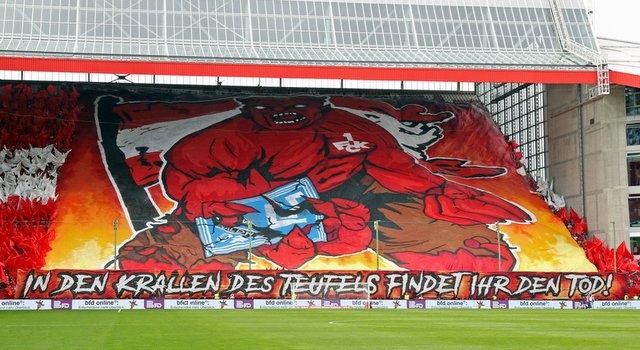 Germany: Big derby in 3rd division!
Together with Bayern Munich, Mannheim is the main enemy for fans of 1.FC Kaiserslautern. This weekend they finally got the chance to meet again, this time in the German 3rd division.
36 766 fans bought tickets to this game, included 4500 away fans. The Westkurve (home side) was packed with enthusiastic fans who displayed one massive choreography together with a smoke show.
In the away end the support was also very loud. Match ended 1-1.
Few weeks before this derby, statues belonging to Kaiserslautern were destroyed by Mannheim fans as a provocation.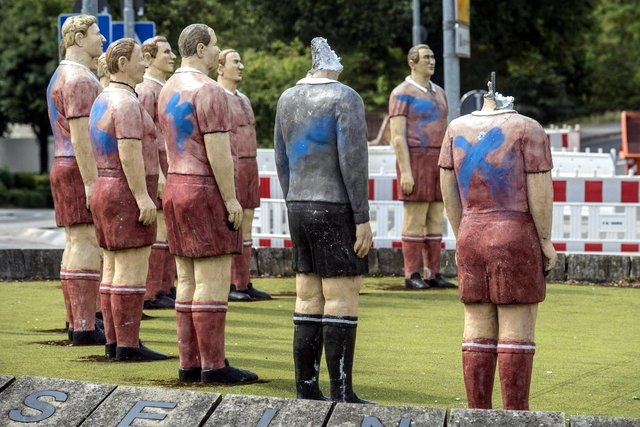 Photos: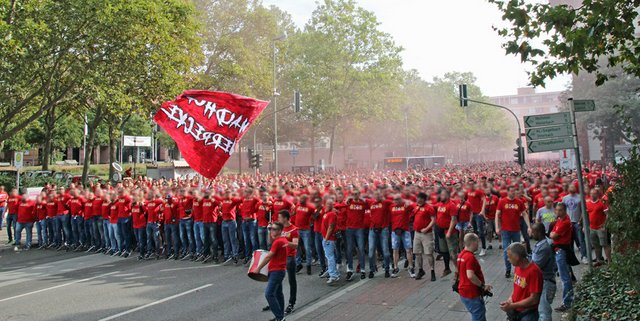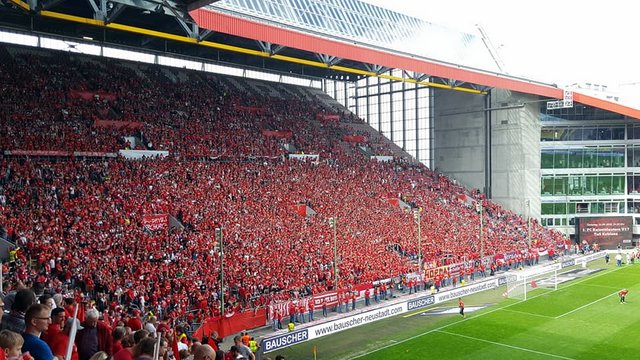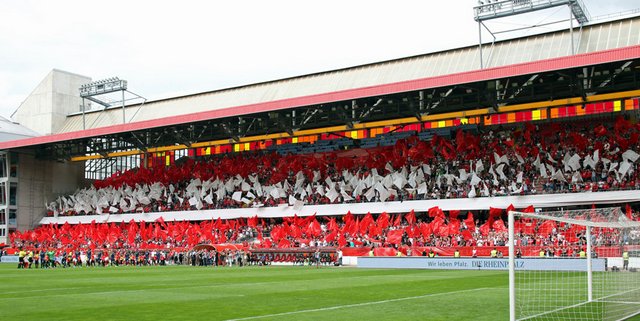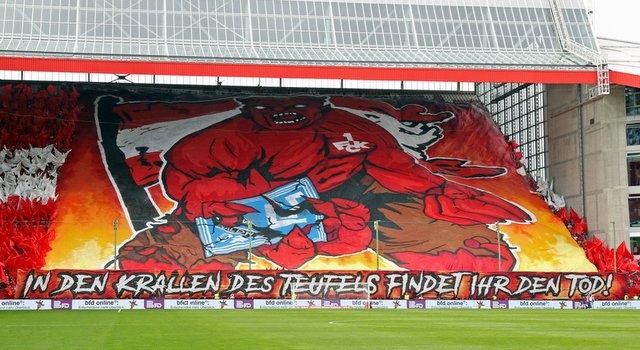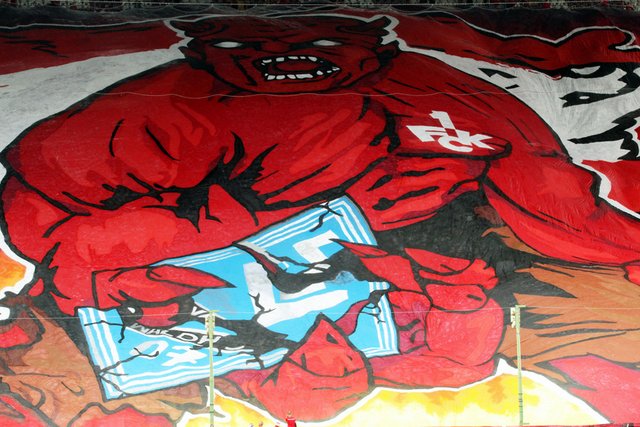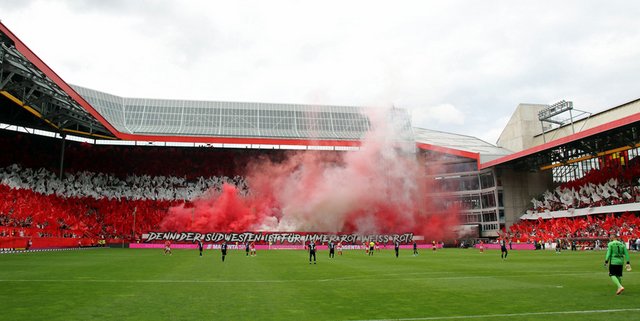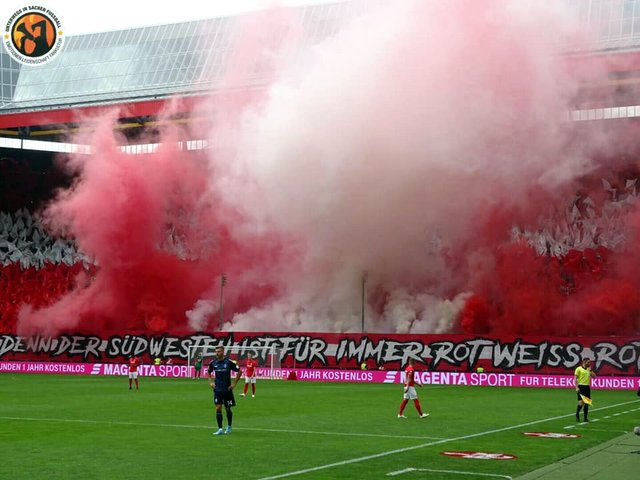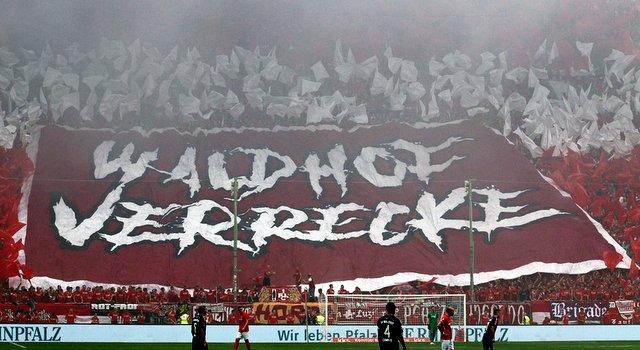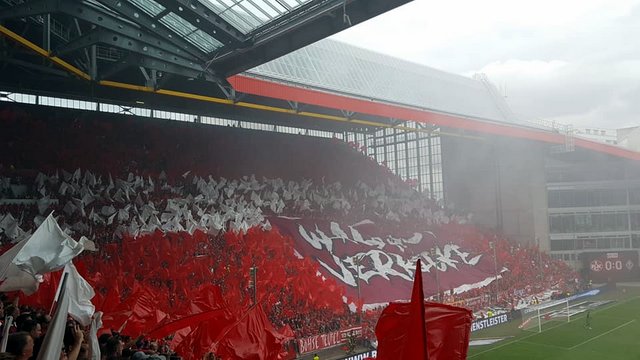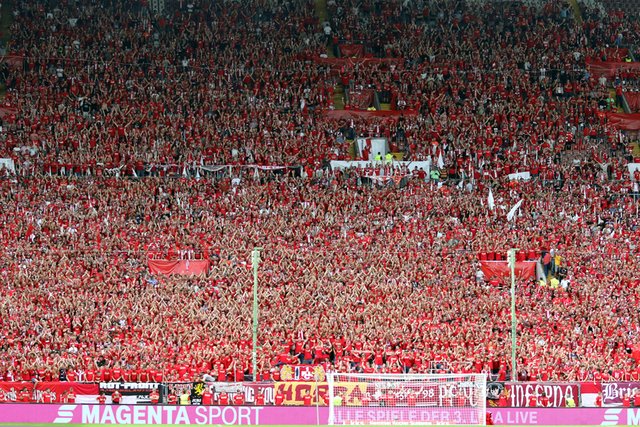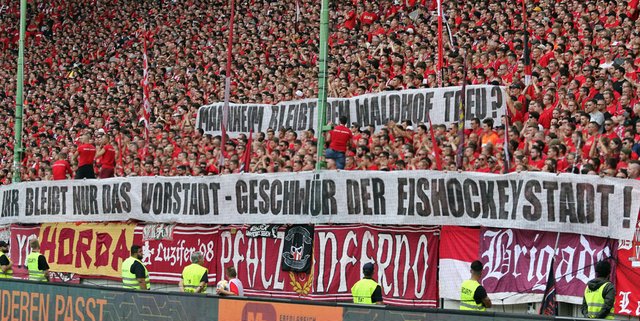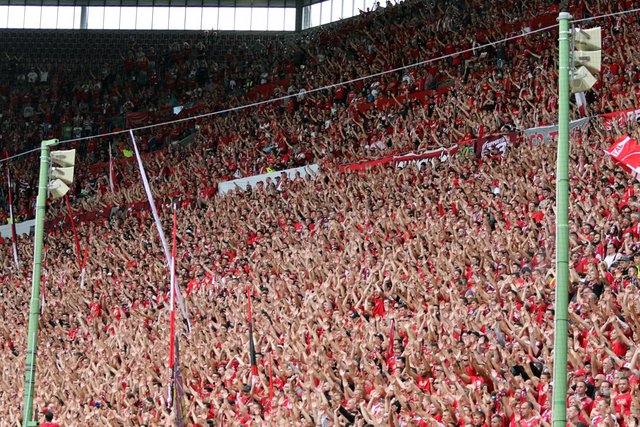 Mannheim: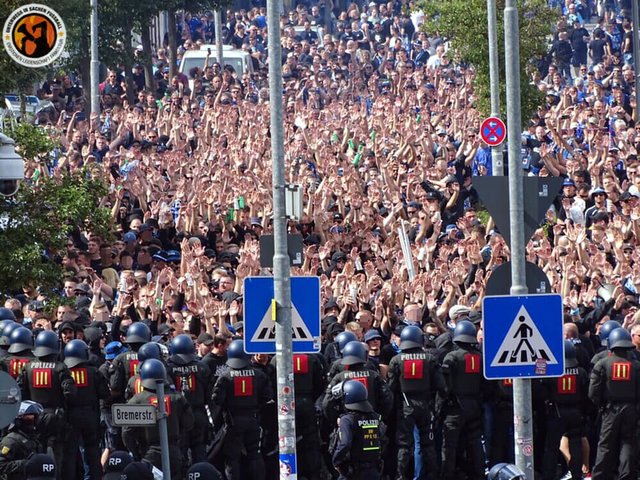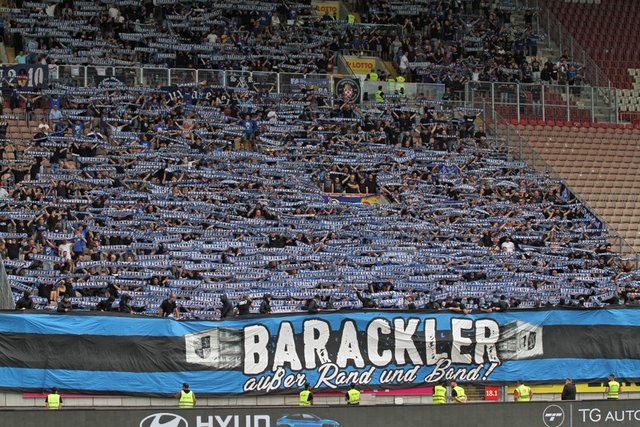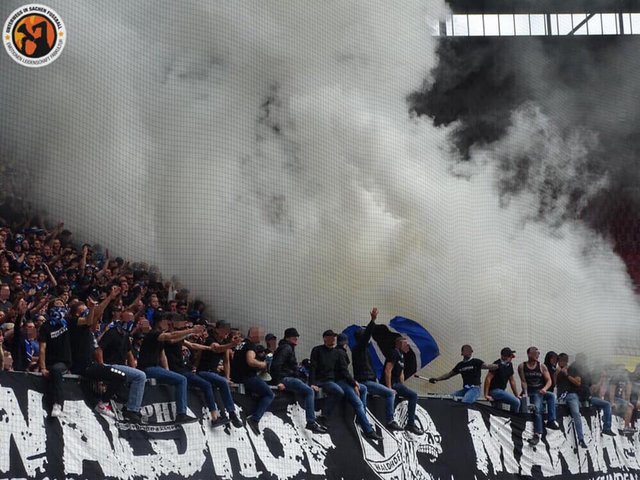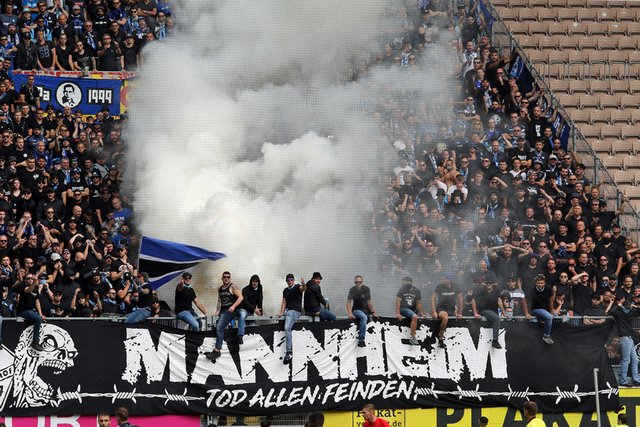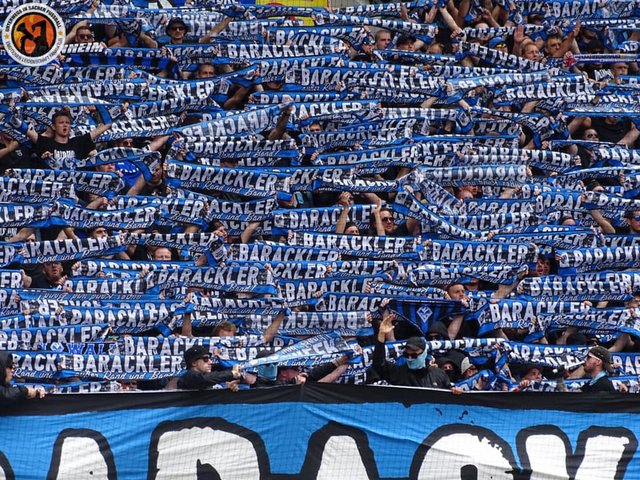 VIDEOS:
Source: Die Groundhunters , www.uisf.de , www.der-betze-brennt.de