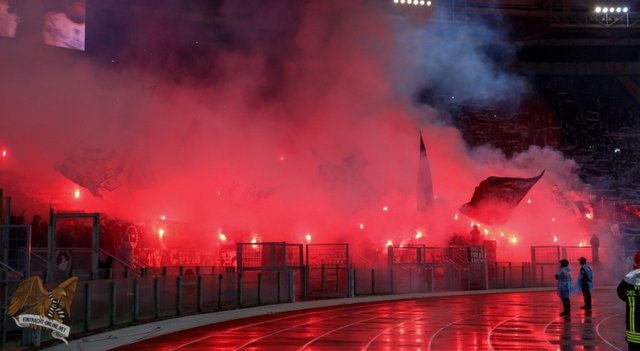 Europa League: Curva Sud Eintracht Frankfurt!
Another impressive performance by Eintrancht Frankfurt in Europa League. Have you ever heard of "Curva Sud Eintracht"?
Last night they gathered ~10 000 fans in the south stand of Stadion Olimpico. It must have felt like a home game for the German team as the visiting fans totally outnumbered a disappointing Curva Nord Lazio.
The night before match the Germans also gathered a group outside the famous Colosseum.
UPDATE:
According to Farodiroma.it, one German fan risks 1 year in jail after he is accused for accusations of resistance to public officials and injuries.
13 other German fans was also arrested and received a 5 year stadium ban from Italian sports facilities.
Lazio: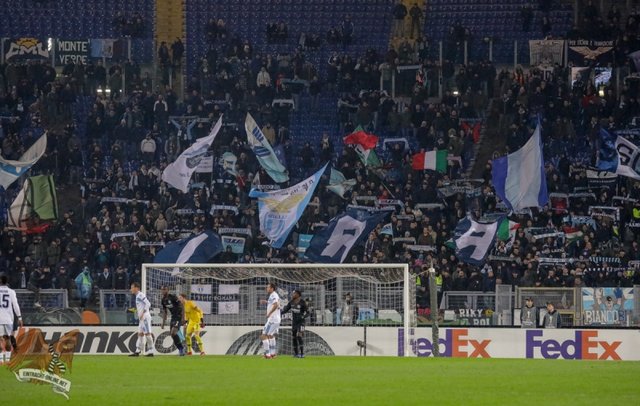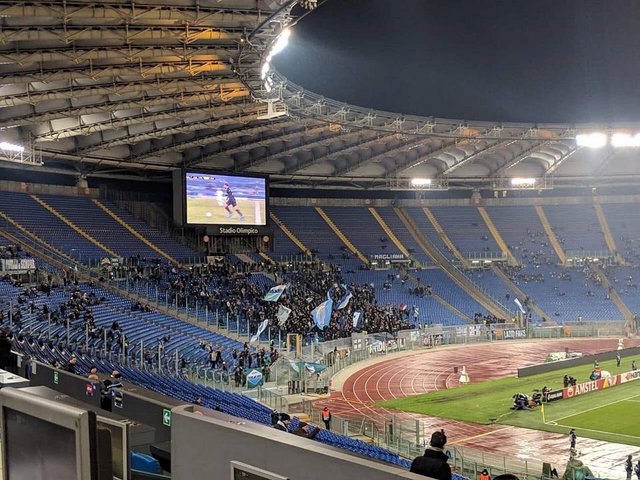 Eintracht Frankfurt: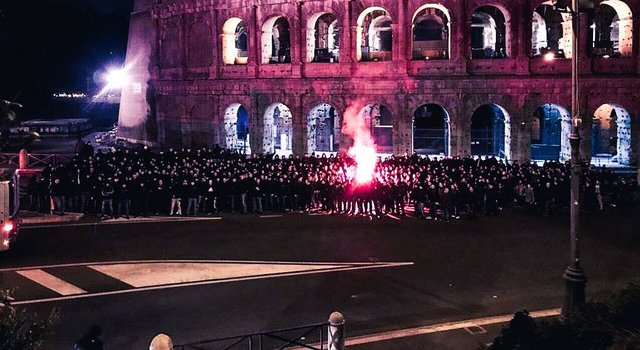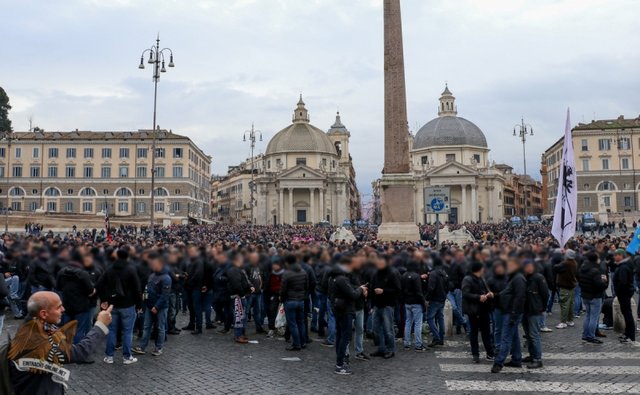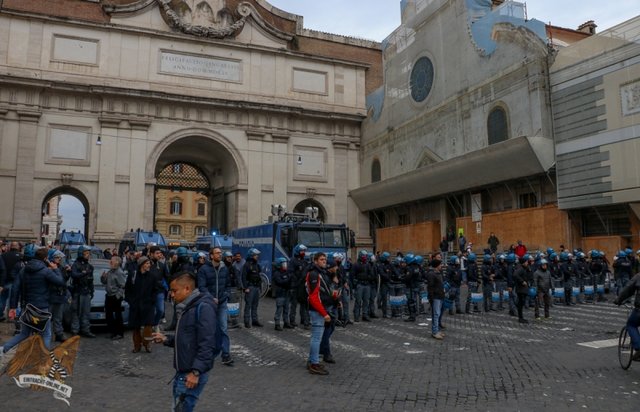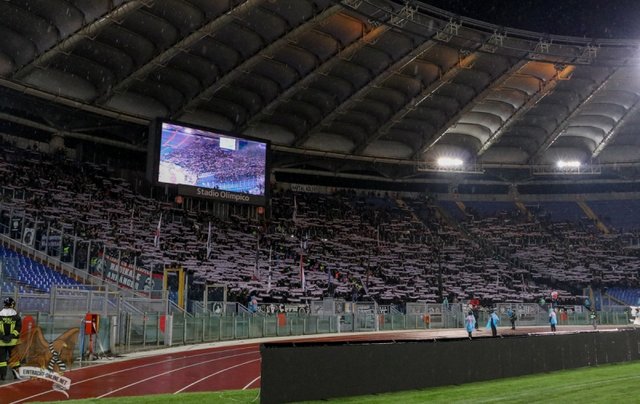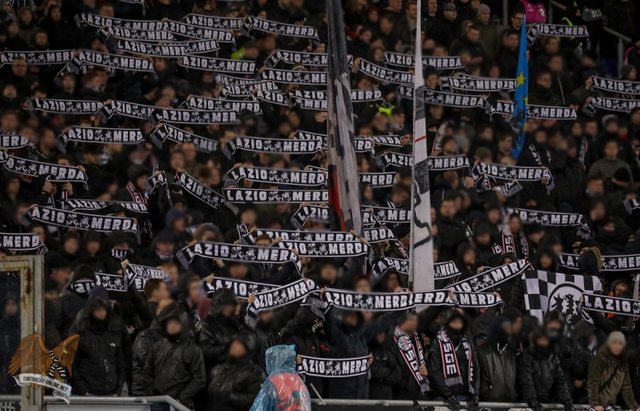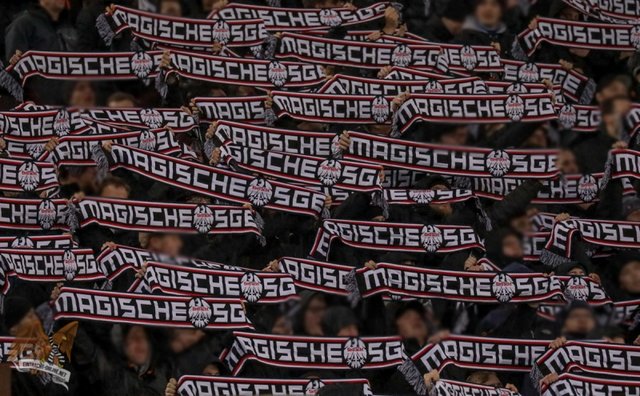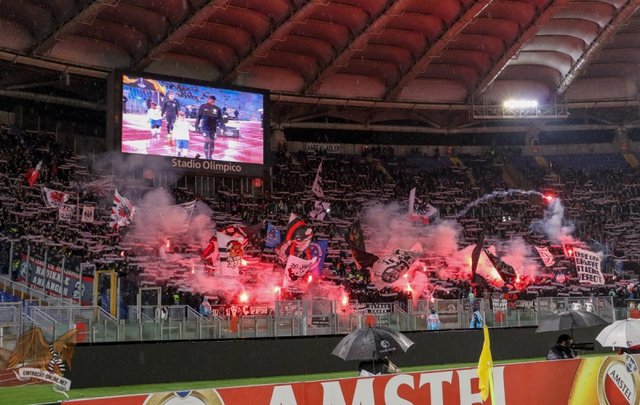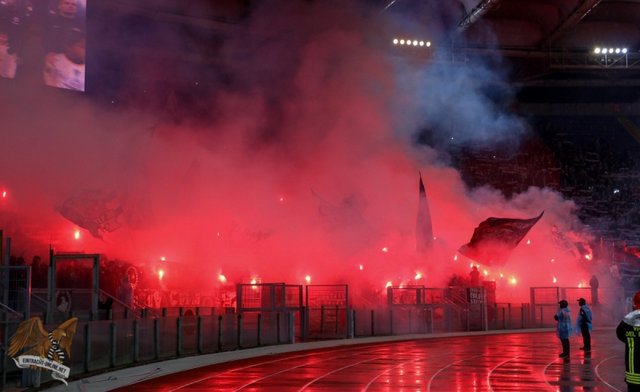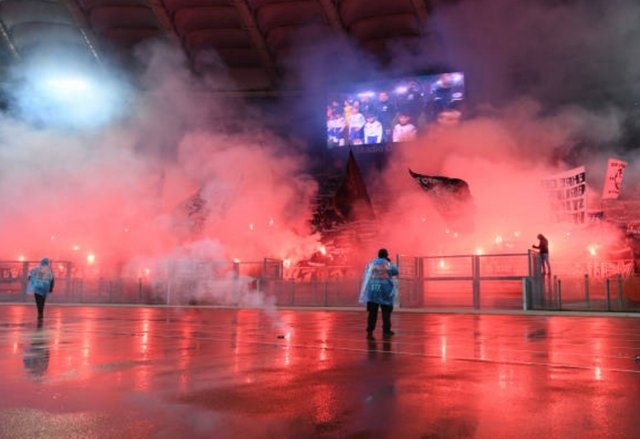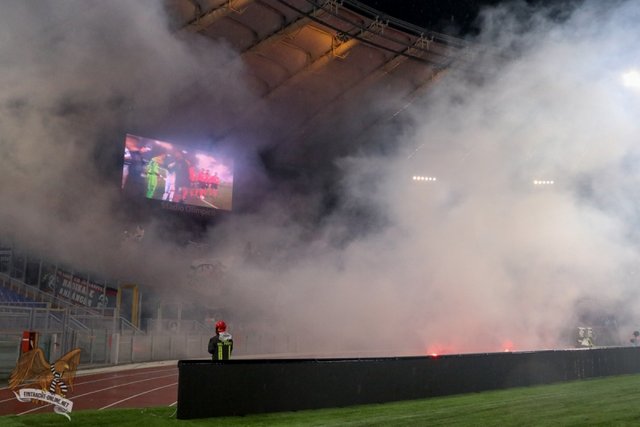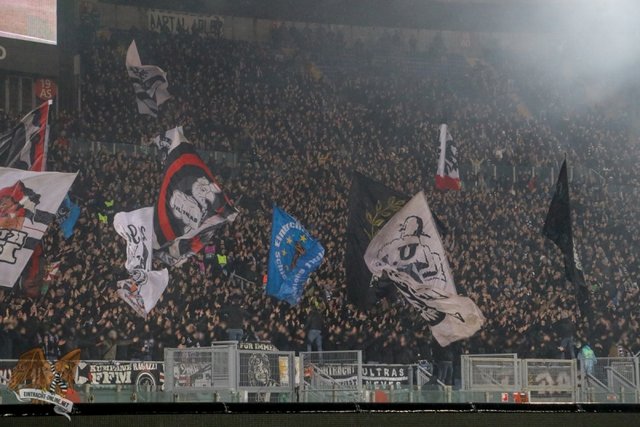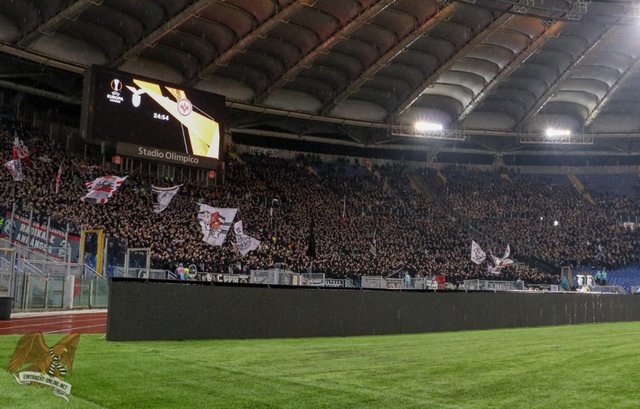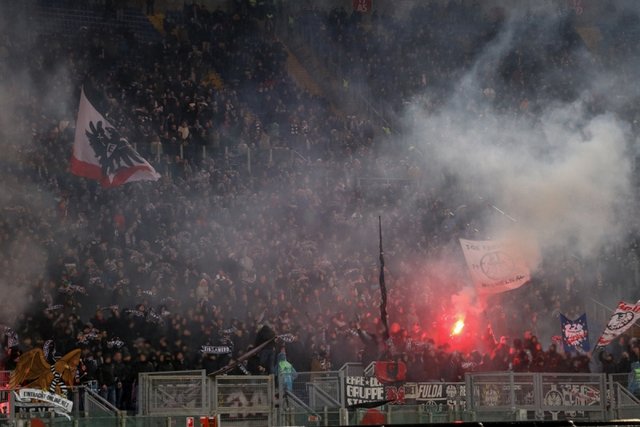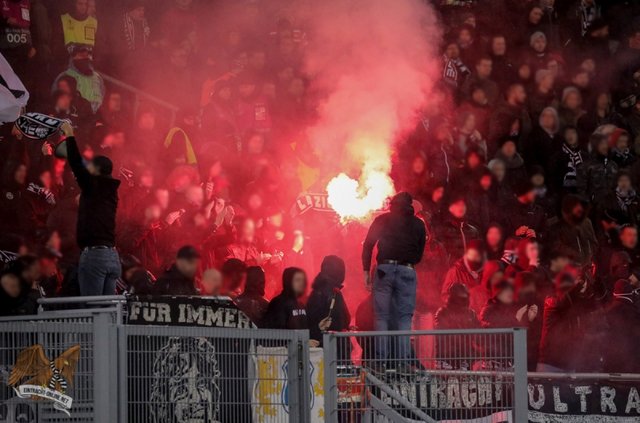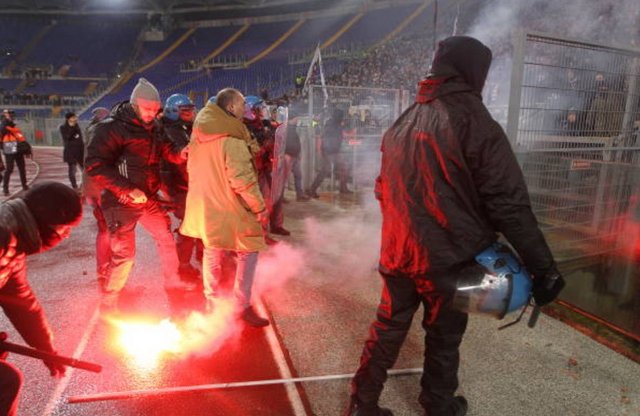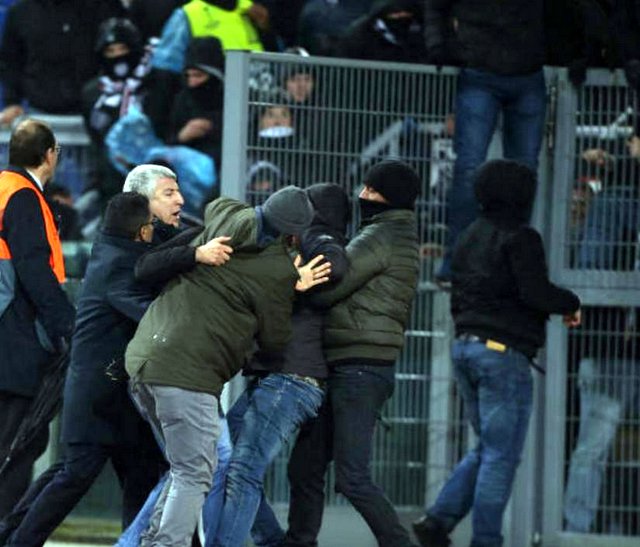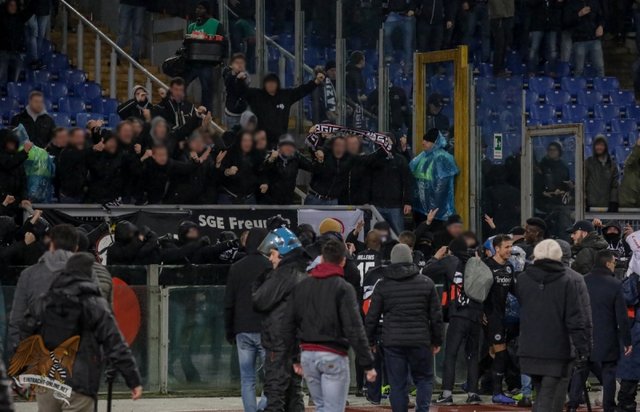 VIDEO:
Check also report from first match played in Frankfurt!
Source: cur.eintracht-online.net