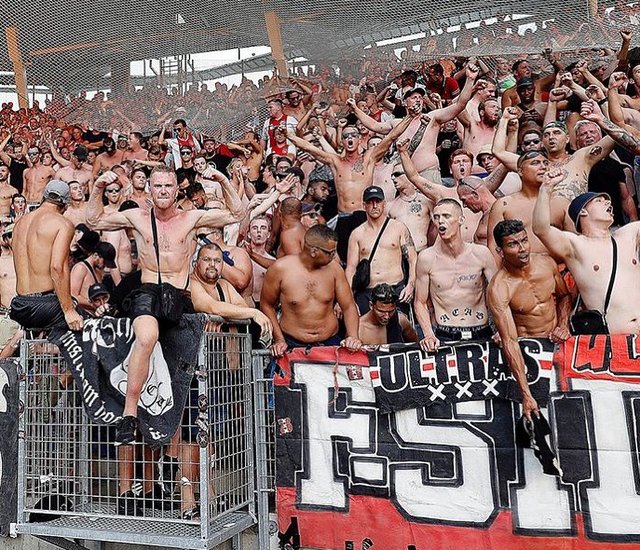 Champions League: Phenomenal support by the visiting fans!
Great match in the 2nd qualification round to Champions League!
Large number of Ajax fans took the 1200 km long trip from Amsterdam to Graz to support their team.
Home fans displayed a double card display, while the fans of Ajax went totally nuts in the away sector.
Attendance: 15 172 (900 away fans).
Sturm Graz: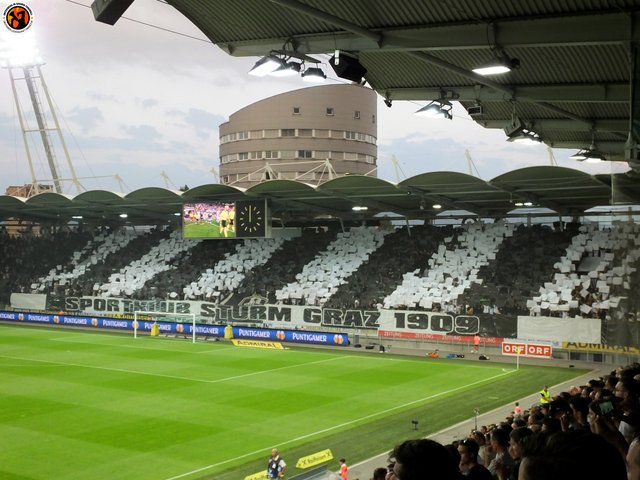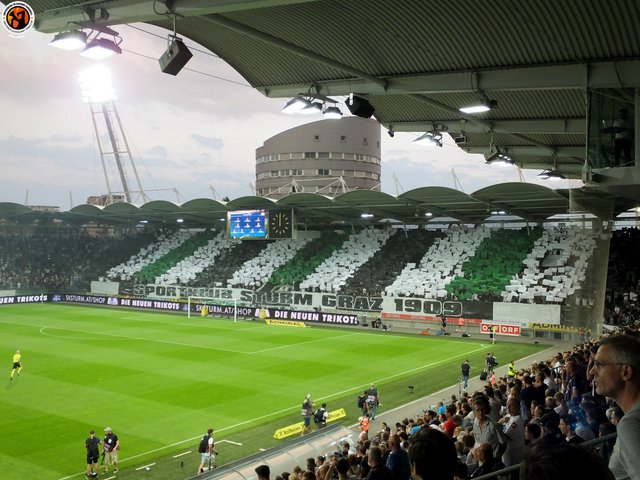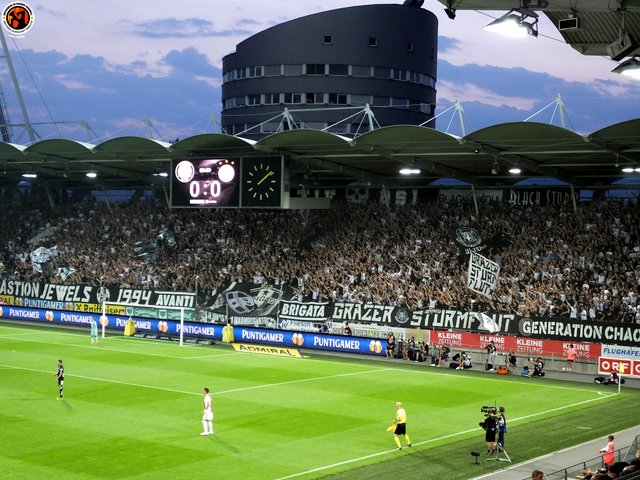 Ajax: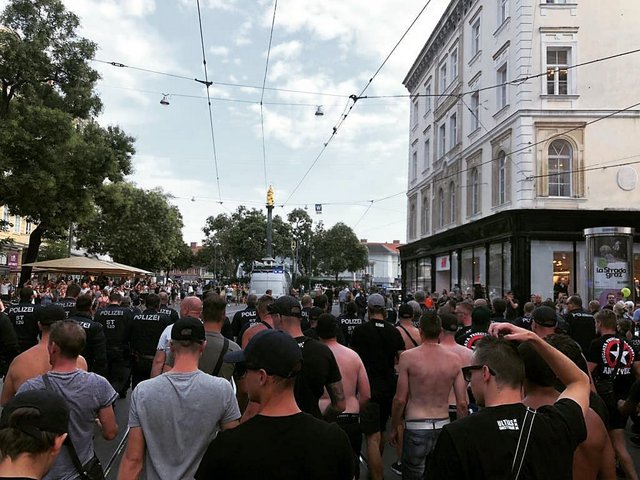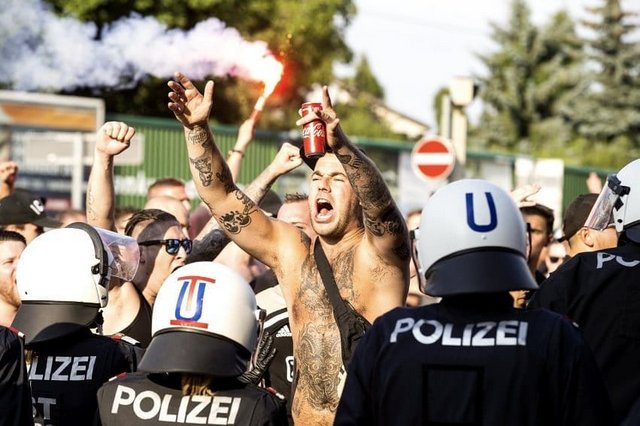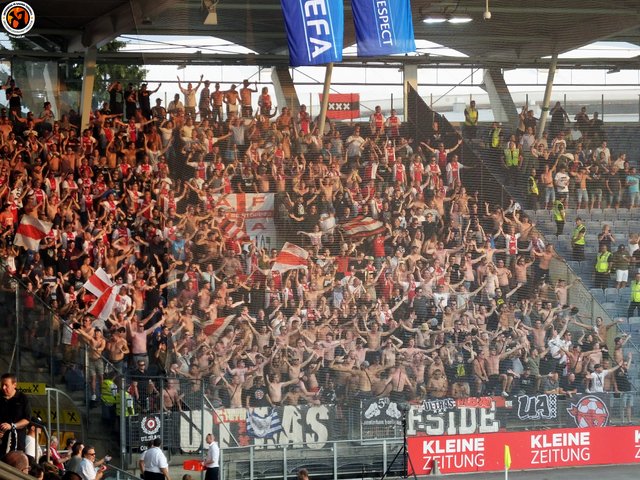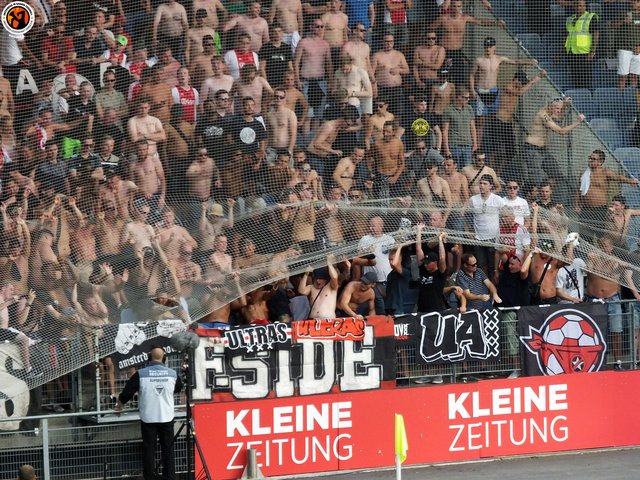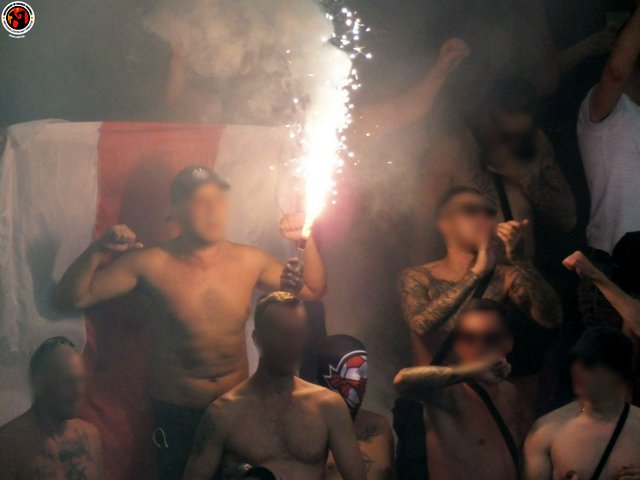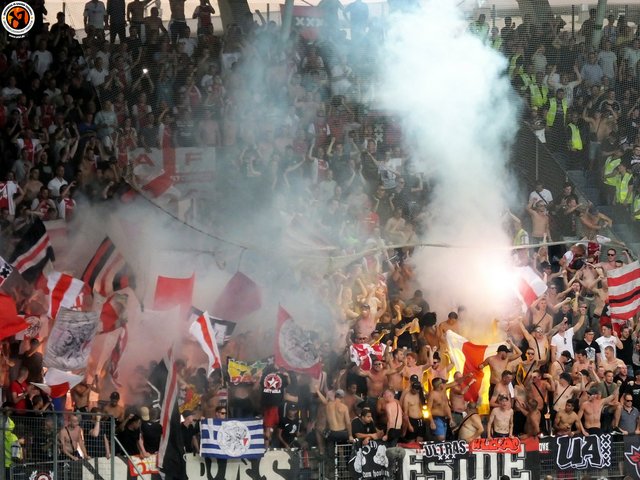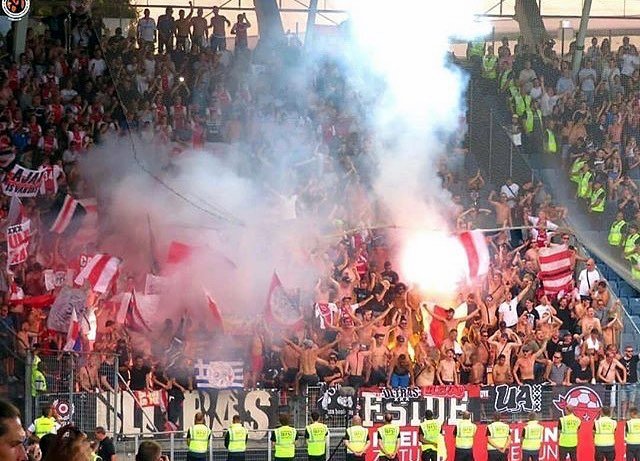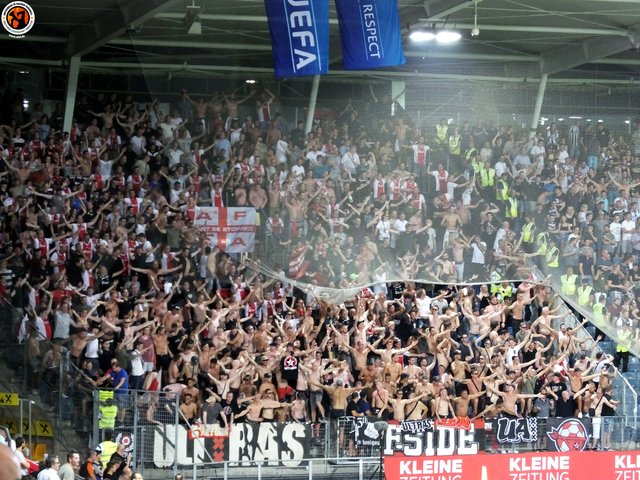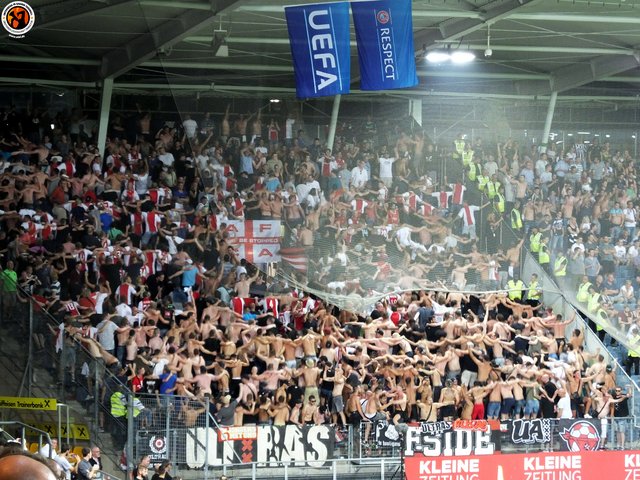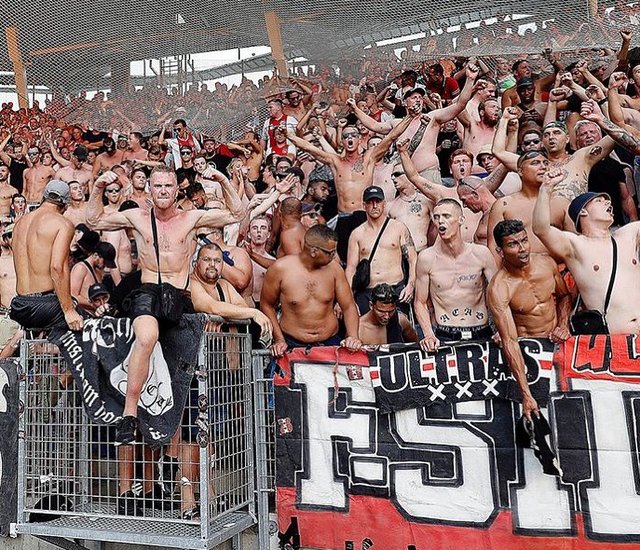 VIDEOS:
Source: www.uisf.de