German 3rd league match. Riots, pyro, choreo...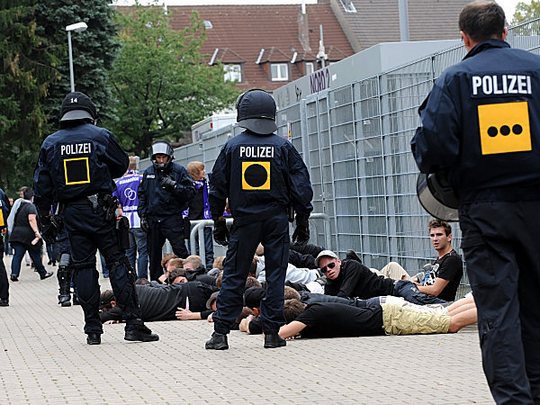 German 3rd league: VfL Osnabrück - Preussen Münster 10.09.2011
At least 30 people including 11 police officers have been injured in rioting before the derby.

Osnabrück police told the dapd news agency on Saturday that trouble erupted before and during VfL Osnabrück's derby game against Preussen Münster.

Five police officers sustained burns and injuries from firework explosions. Twenty-nine arrests were made before the game after fans attacked police.

Large firecrackers were also thrown from the visiting fans' stand into the players' tunnel, injuring several people. Details of the injuries were not immediately known.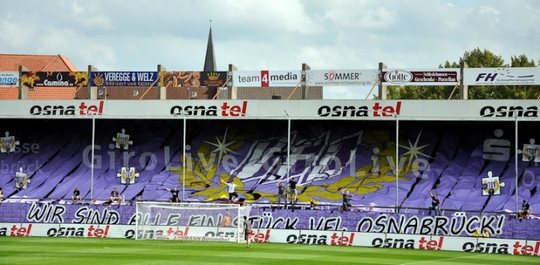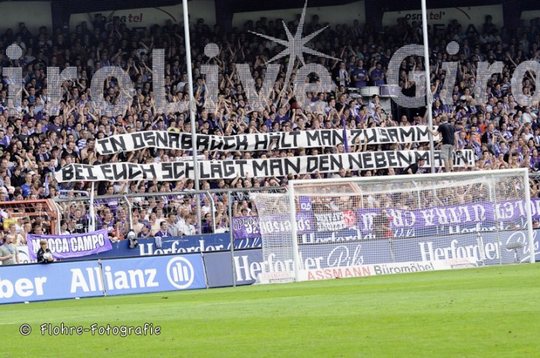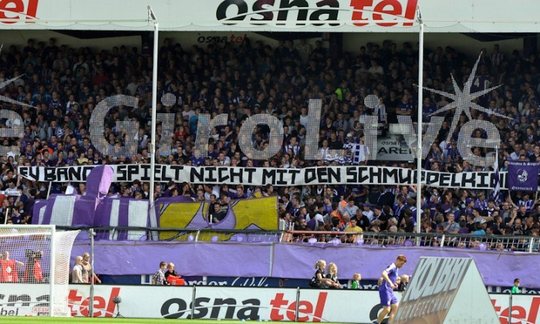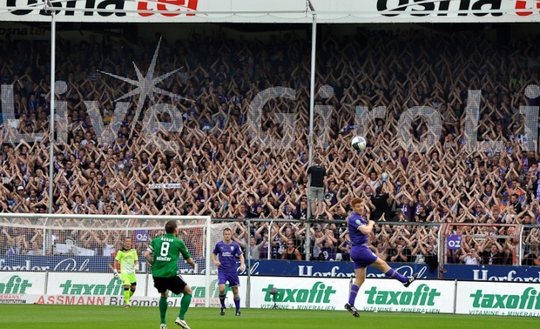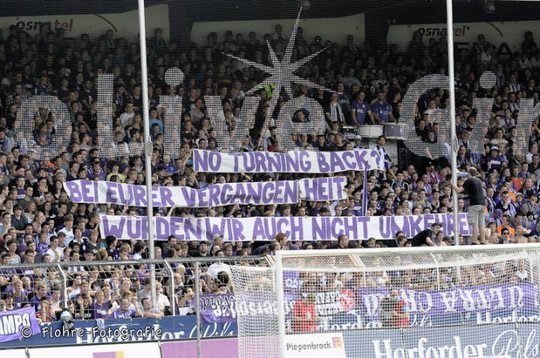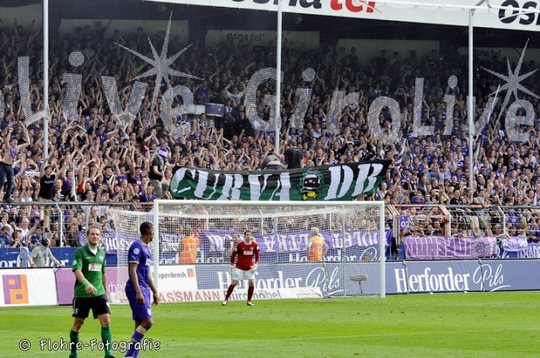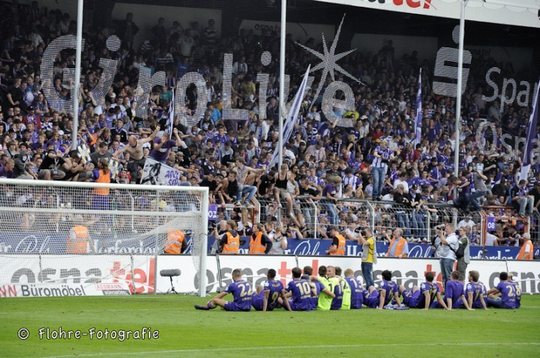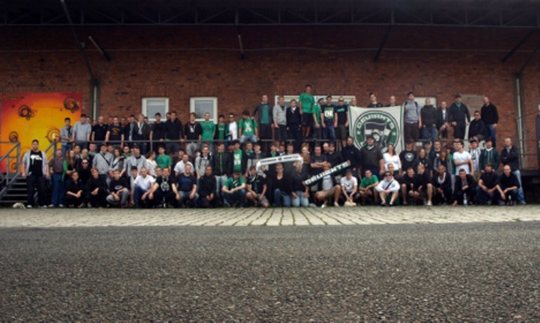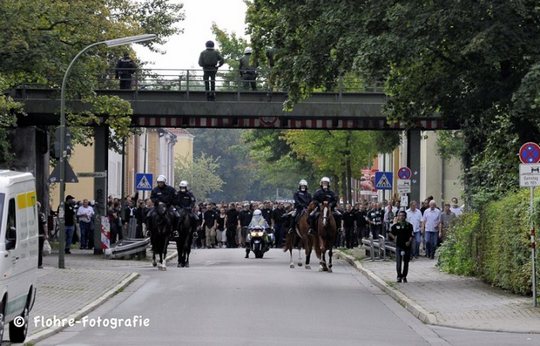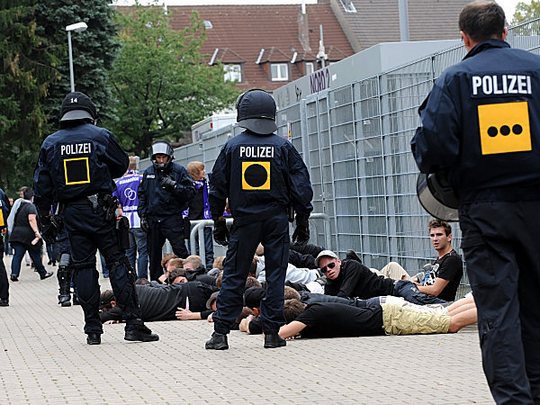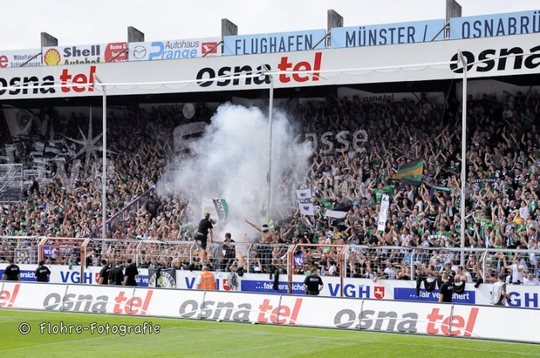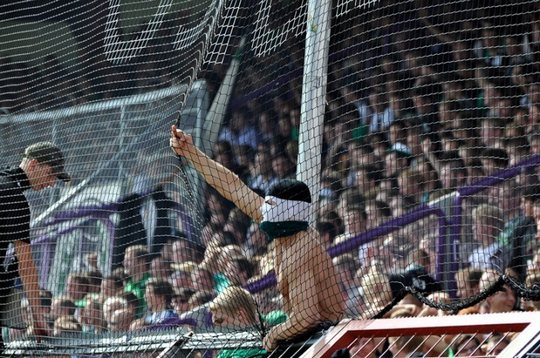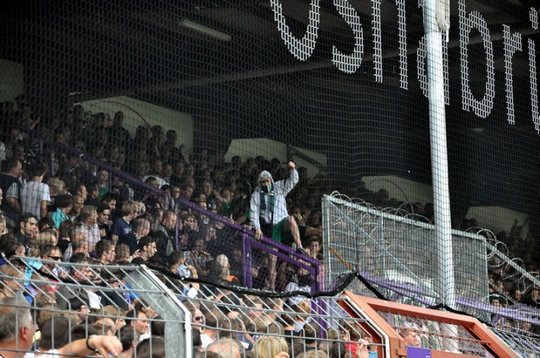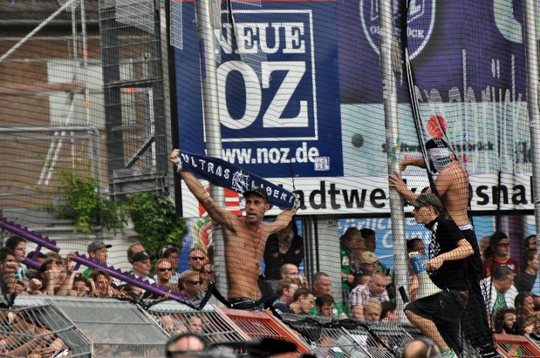 VIDEOS: