Croatian derby - photos and videos.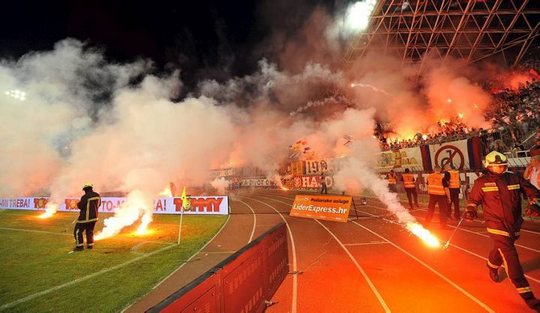 CROATIA: Hajduk Split - Dinamo Zagreb 10.09.2011

900 cops and 500 stewards were engaged for security on biggest Croatian derby. Torcida (Hajduk) organized great choreography and pyro show. On other side, Bad Blue Boys were back on stand after 13 months boycott in big number. No incidents, but a lot of people arrested because of pyro and alcohol.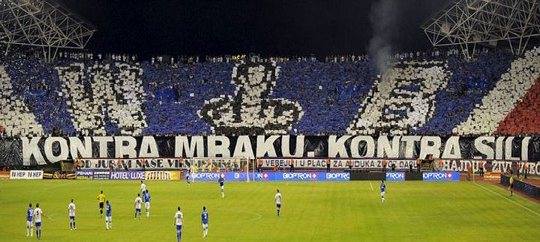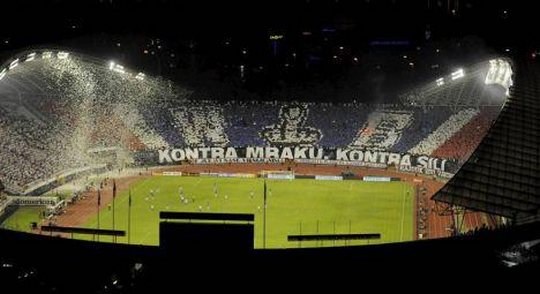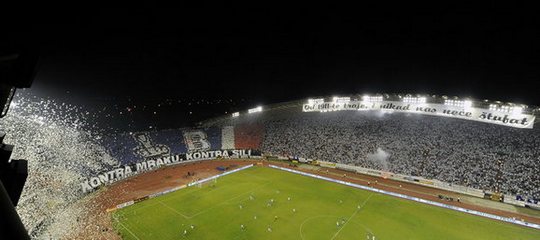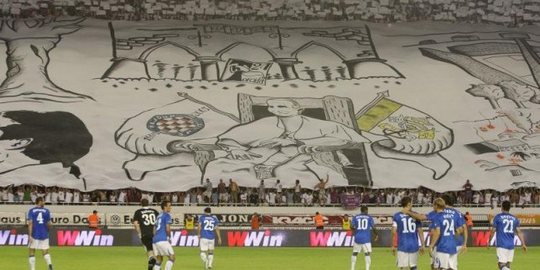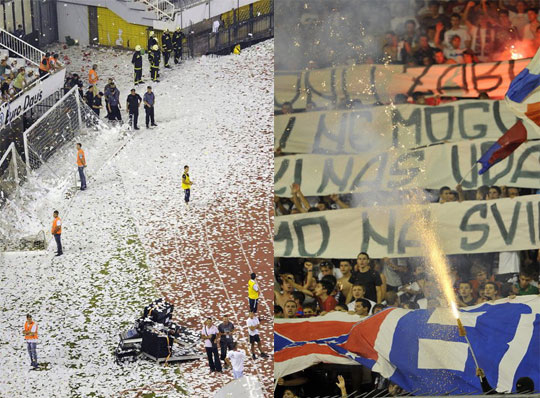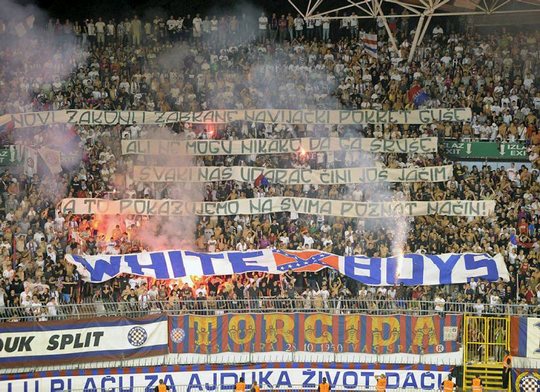 "New laws and bans are sufficing the supporter movement
but still cannot completely destroy it
every hit we take is making us stronger
and we show that in the most recognized way to everyone!"
(banner "WHITE BOYS" is banned by Croatian Football Federation and UEFA because of Confederate flag)

and then big pyro show: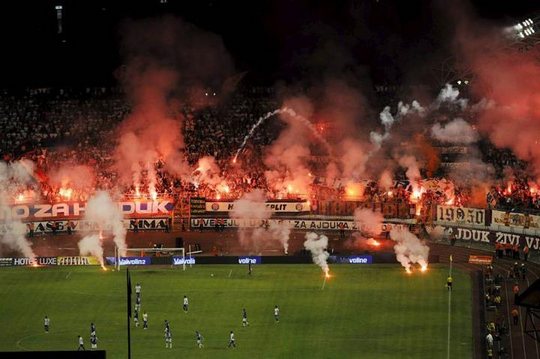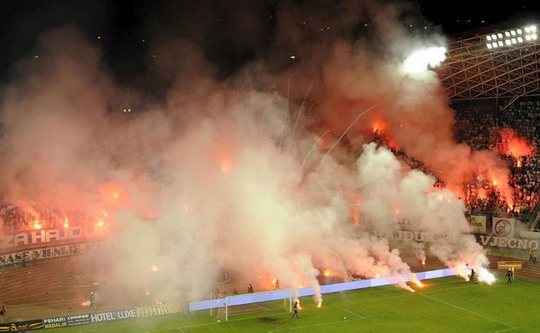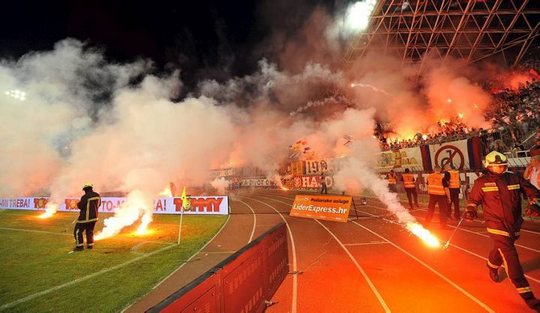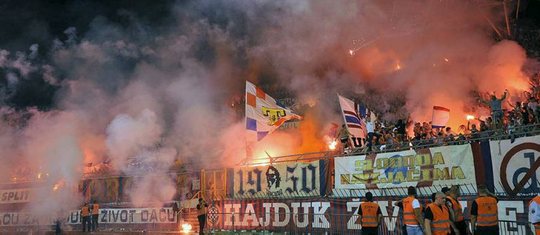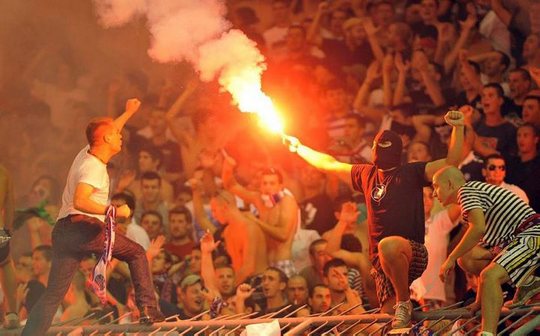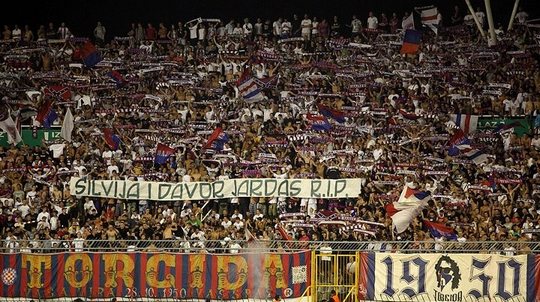 R.I.P. message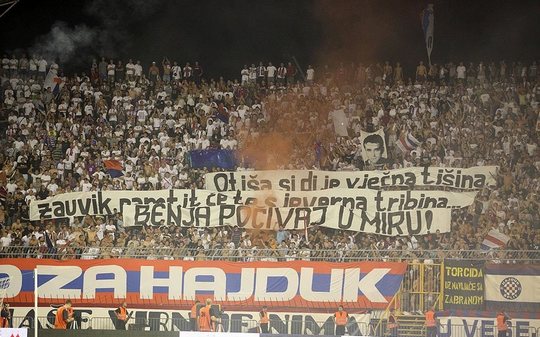 R.I.P. message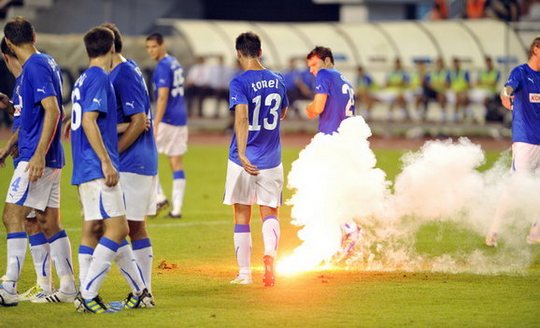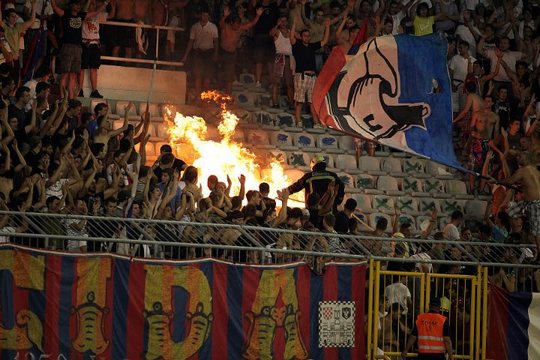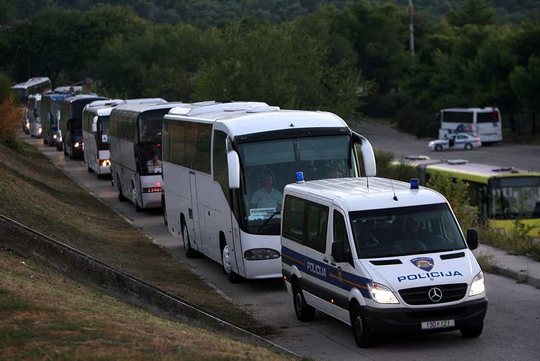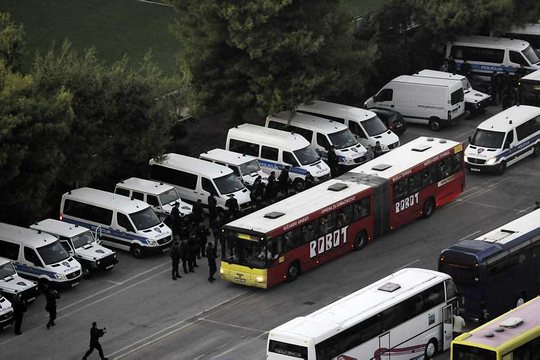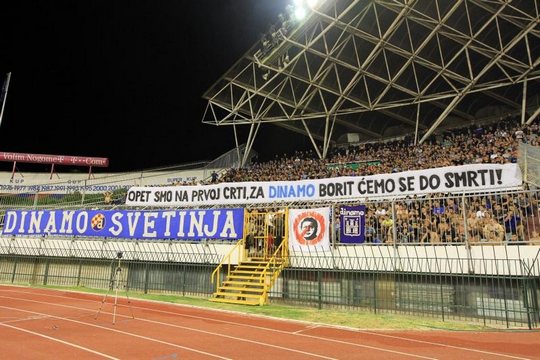 "Again we stand on fronlinte, for Dinamo we'll fight until we die"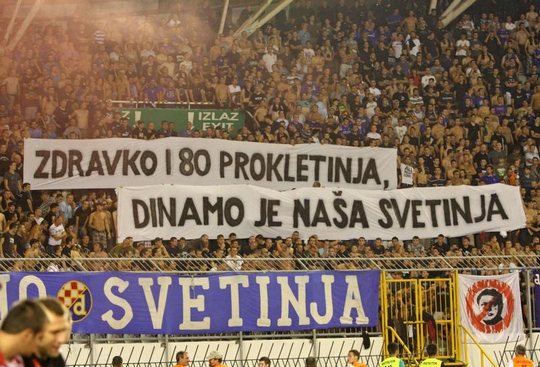 "Zdravko and 80 sons of bi!ch3s, Dinamo is our sanctum"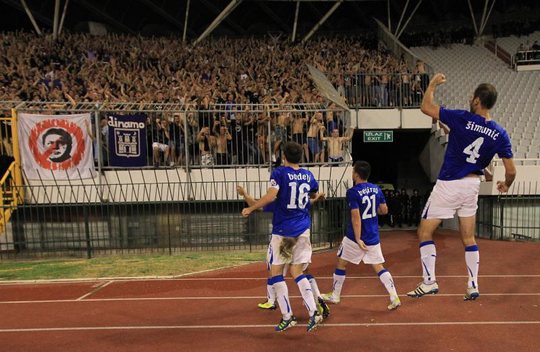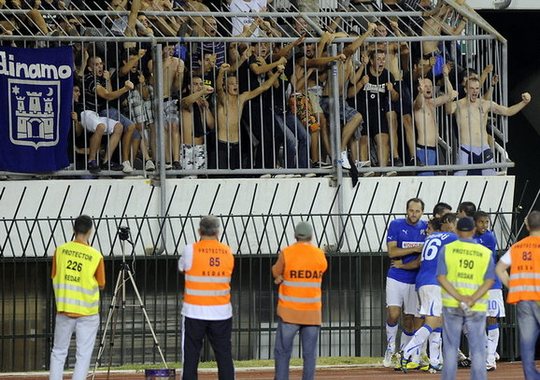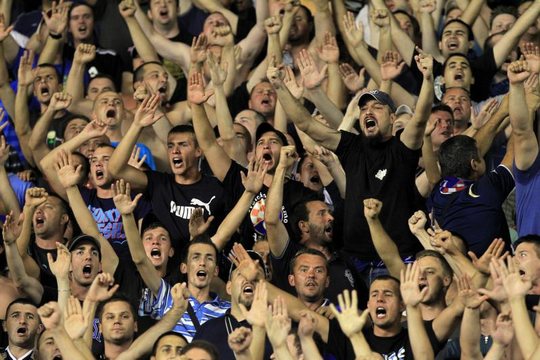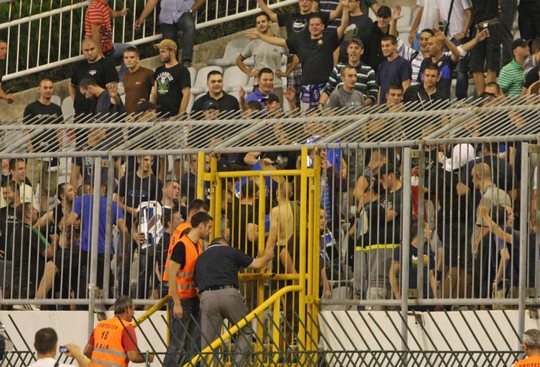 VIDEOS: