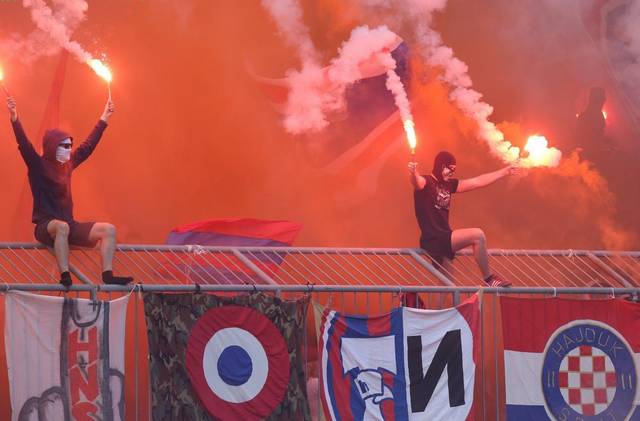 Croatia: Big derby!
More than 30 000 fans came to watch the biggest derby in Croatia hoping that Hajduk can win and come to -2 points from Dinamo 6 rounds before the end of the season. But Dinamo won 2:1 and will most likely win the championship.
Match started with nice, animated choreography by Torcida - writer drawing text "WE LIVE" over the North tribune while on the fence was message "FOR HAJDUK". In the second half classic pyro show by Torcida.
In away sector few hundred guests from Zagreb.
Hajduk: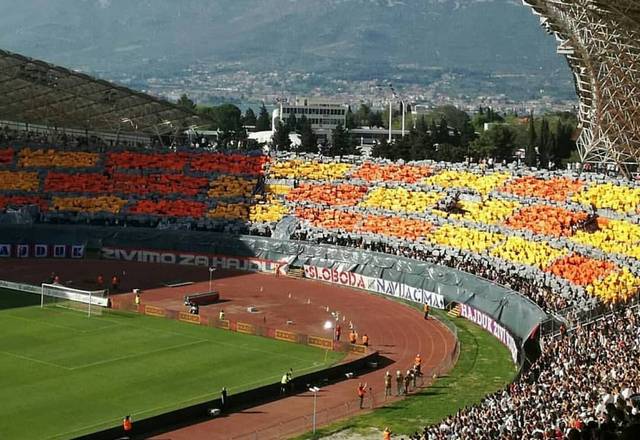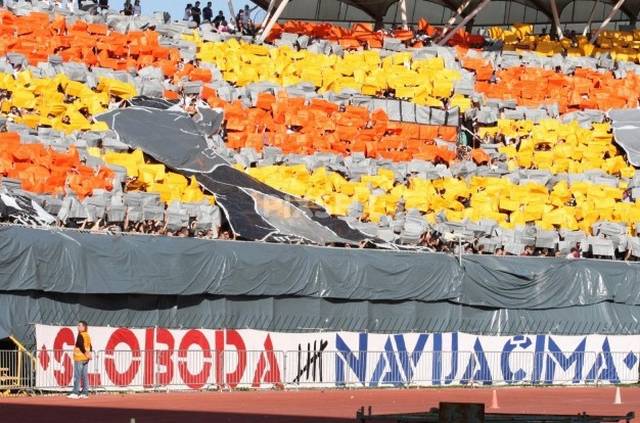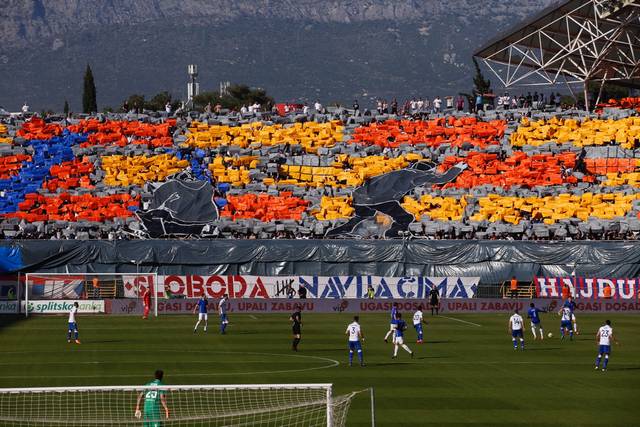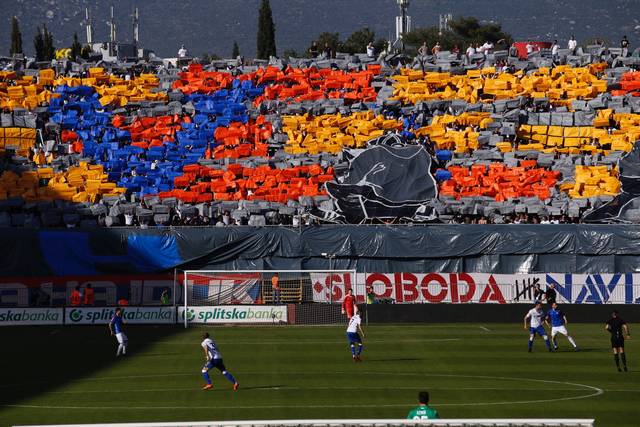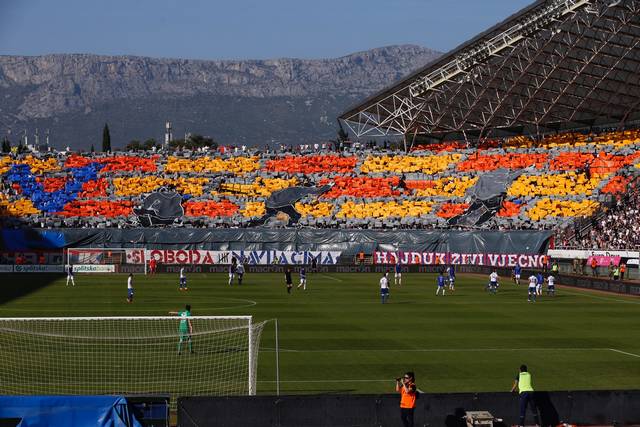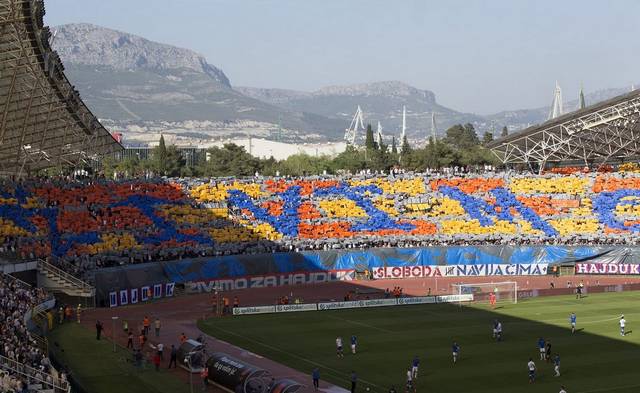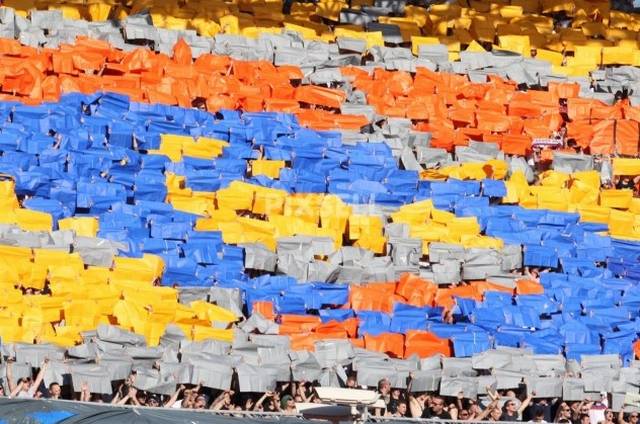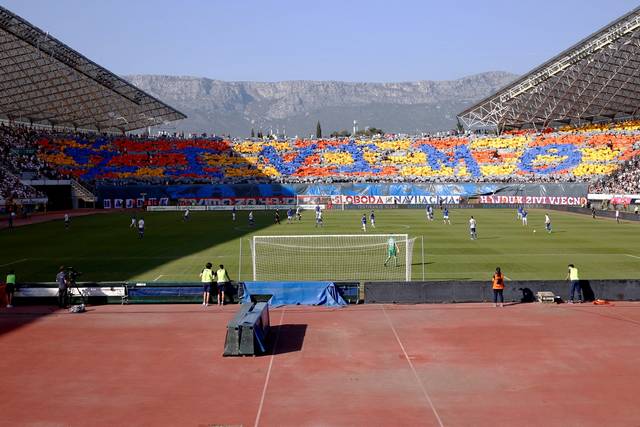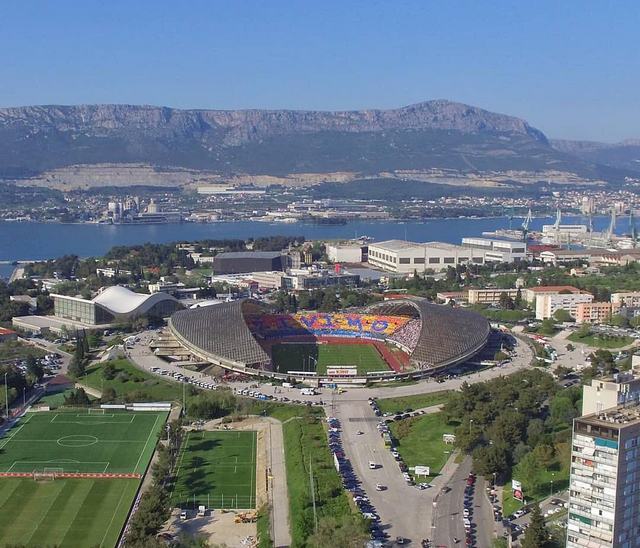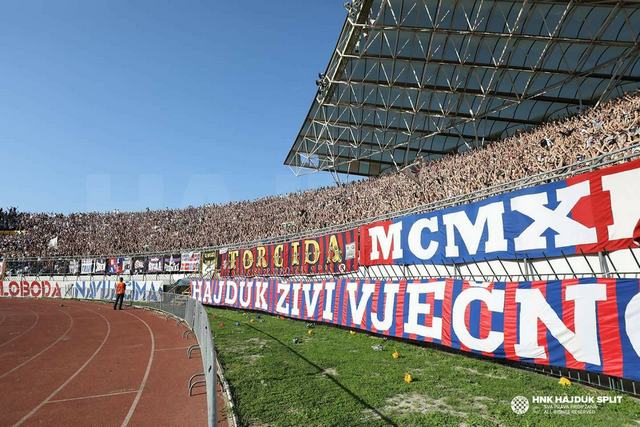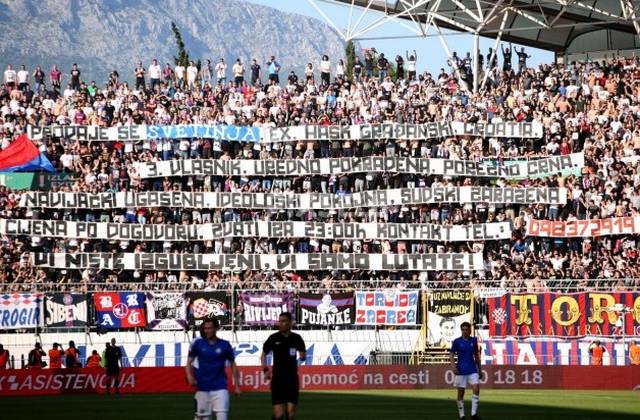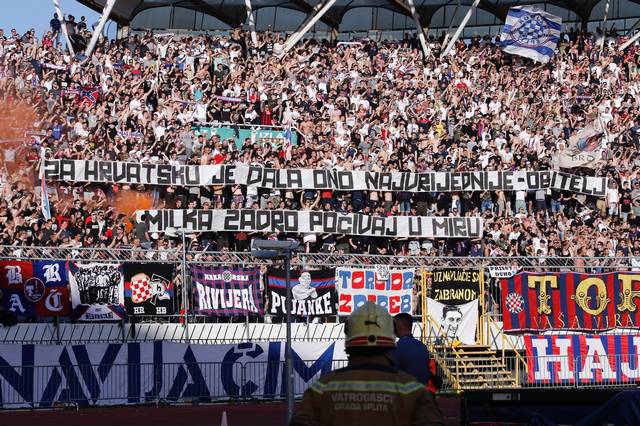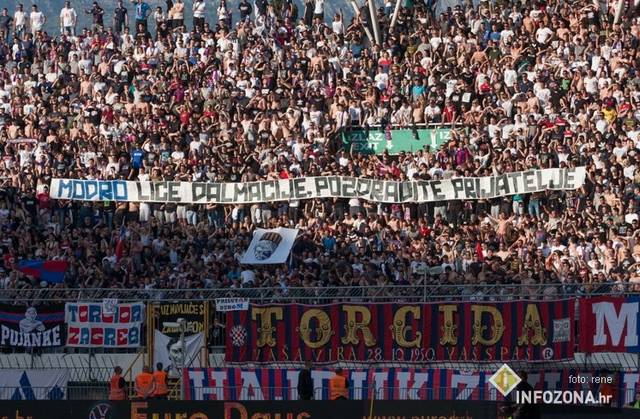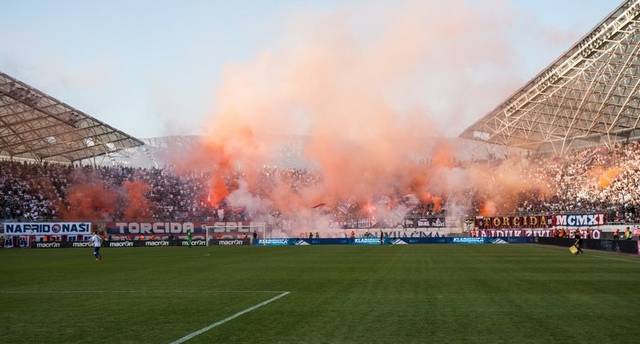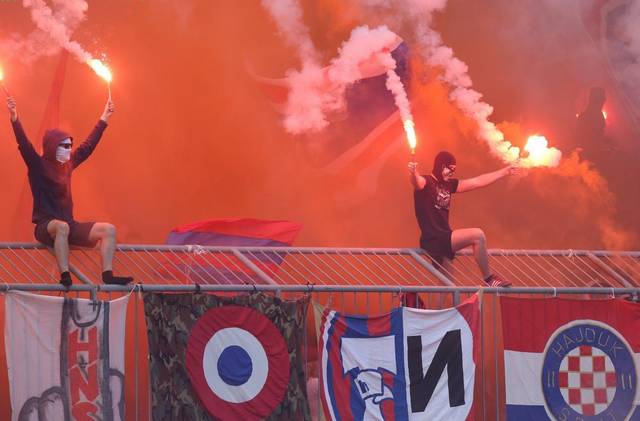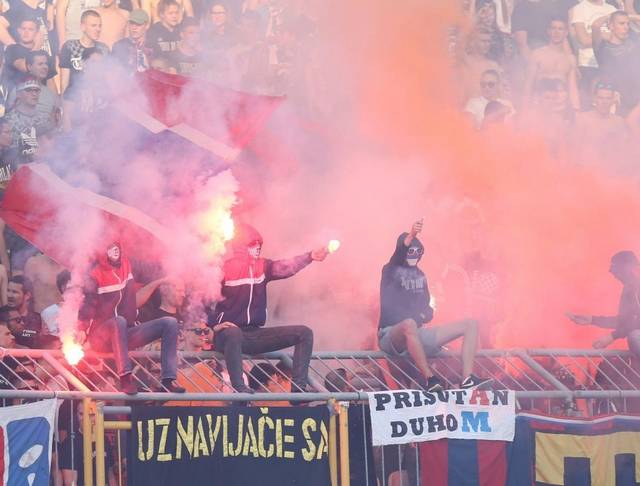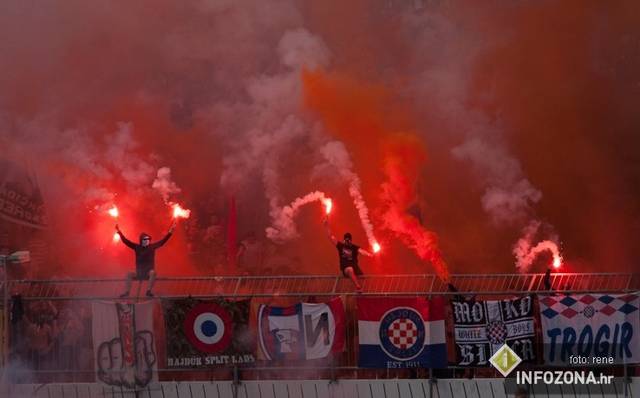 Dinamo: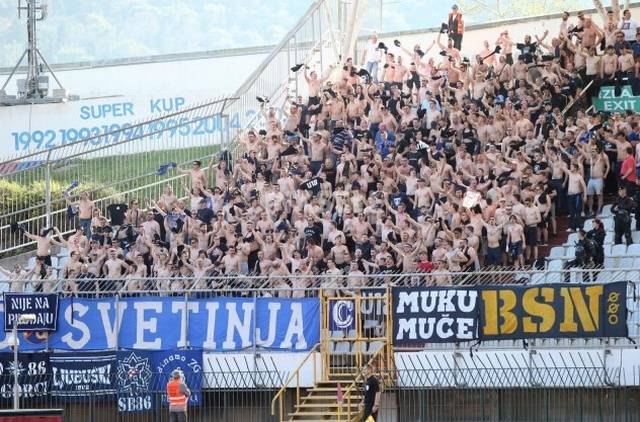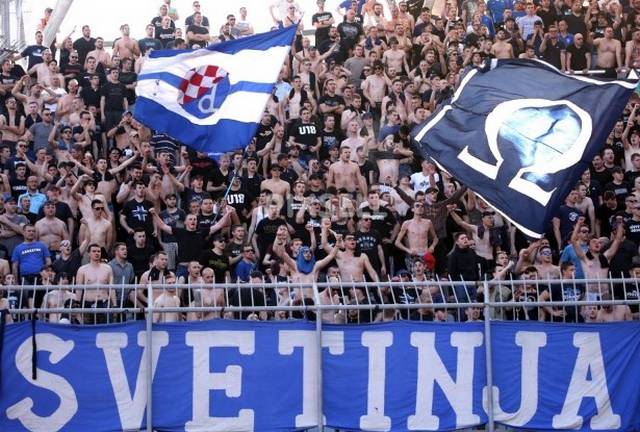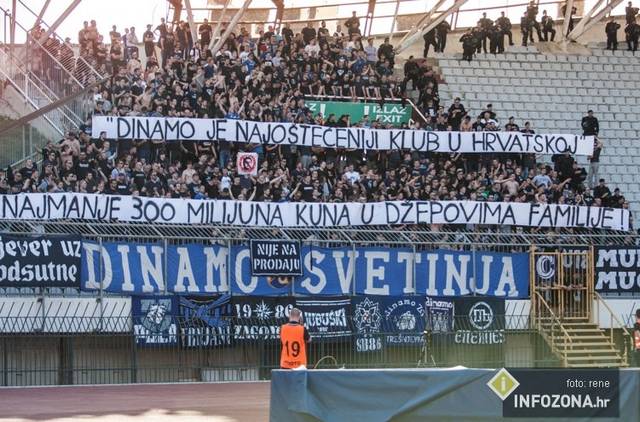 VIDEO: