Ultras of Ventspils (Latvia) stopped match with flares.
Ultras of Ventspils stopped match with flares.

During the "derby of Kurzeme" in Latvia, between Liepājas Metalurgsand Ventspils, away supporters started to throw flares onto the pitch. Match stopped while security cleared the pitch, small incident with security happen as well. Later police arrived.
Unsure why Ultras of Ventspils did this, also not clear if anyone got arrested.
Photos & Videos: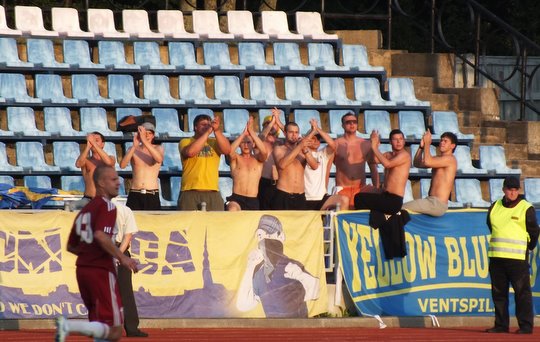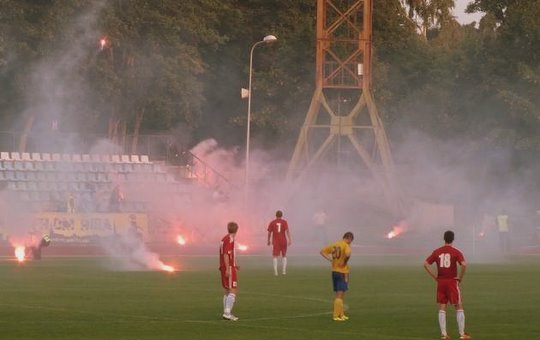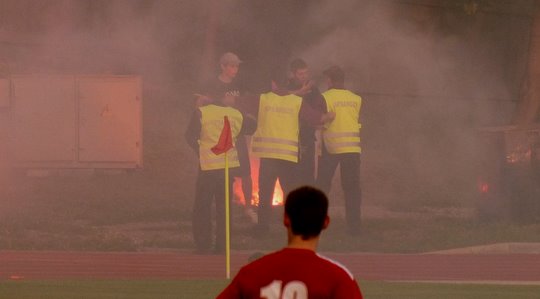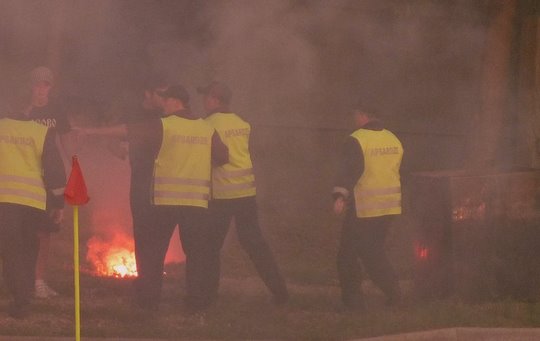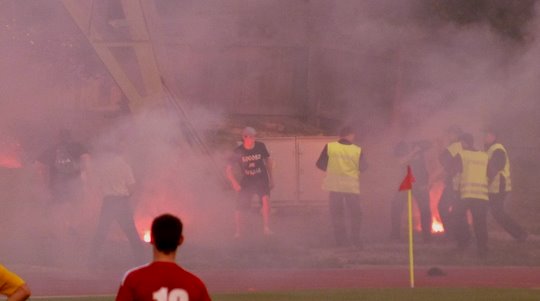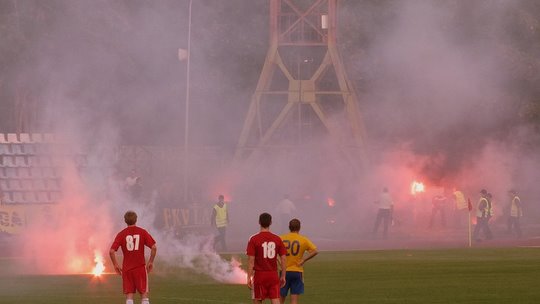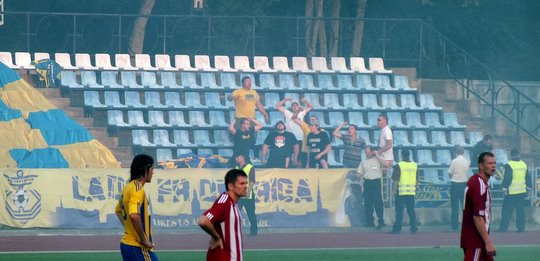 Source: www.foto.delfi.lv
Football in Latvia don't attract lot of fans, but numbers is not always most important. Perhaps you remember this action by Ultras of Ventspils in Belgrade against Crvena Zvezda 04.08.2011?