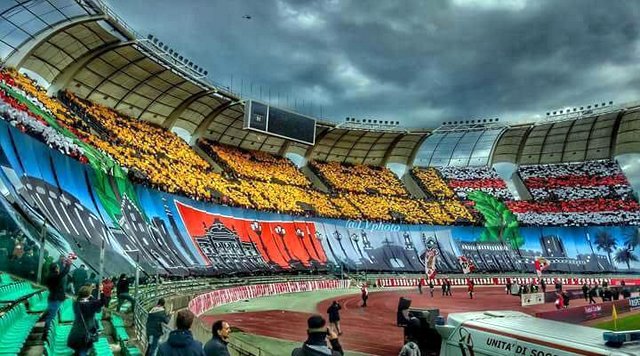 Italy: Famous Derby d'Apulia!
With just an hour drive between the two cities, there is a strong rivalry between Bari and Foggia. This derby is known as "Derby d'Apulia".
For this match ultras of Bari had prepared one spectacular show in Curva Nord. Very nice-painted banner together with card display. Looks brilliant!
A small incident when few lads of Bari managed to get close to the away sector, but stewards got control.
Photos: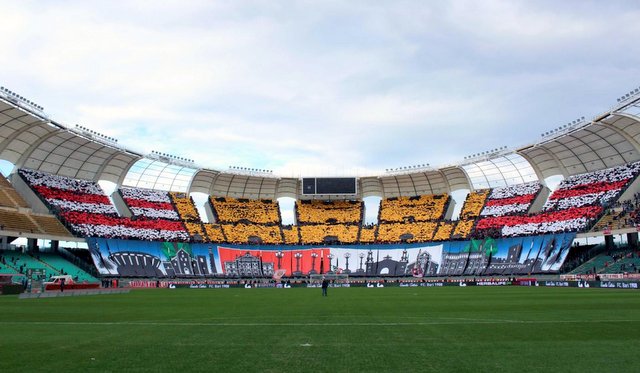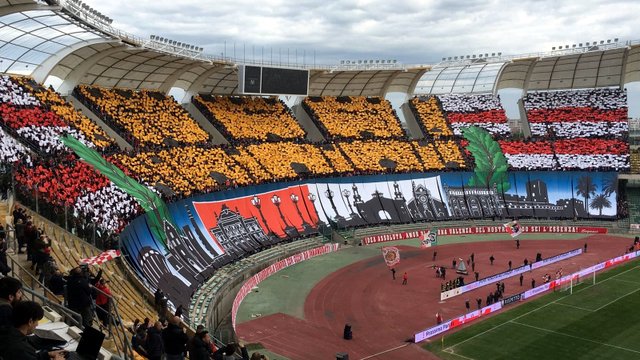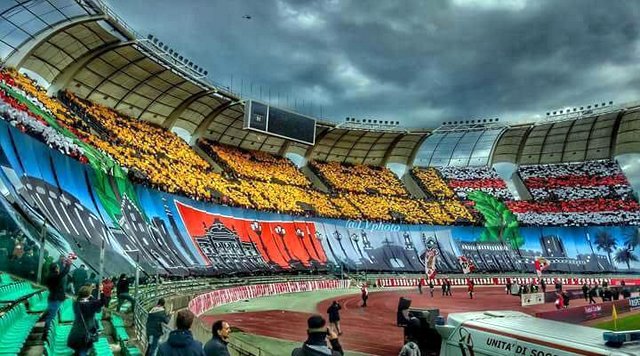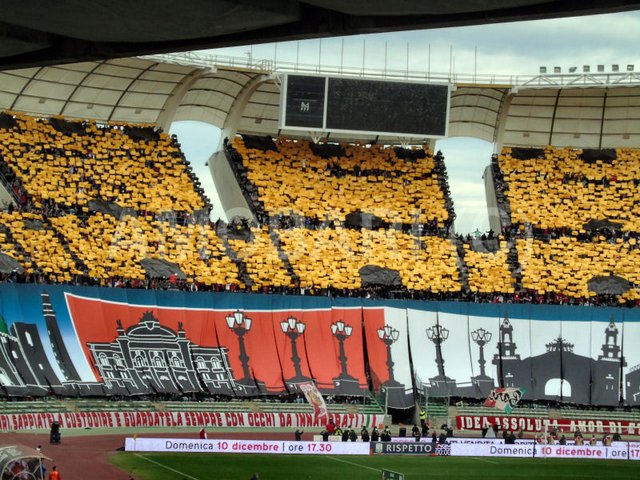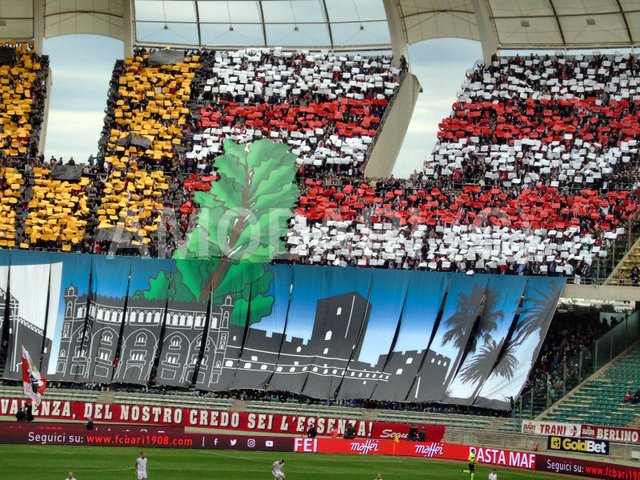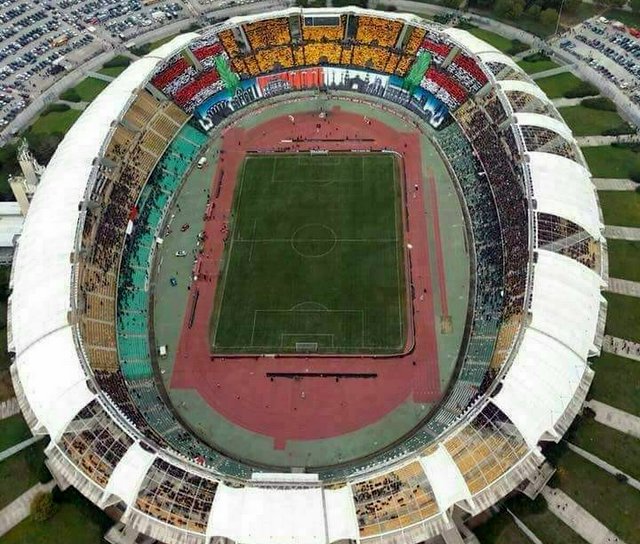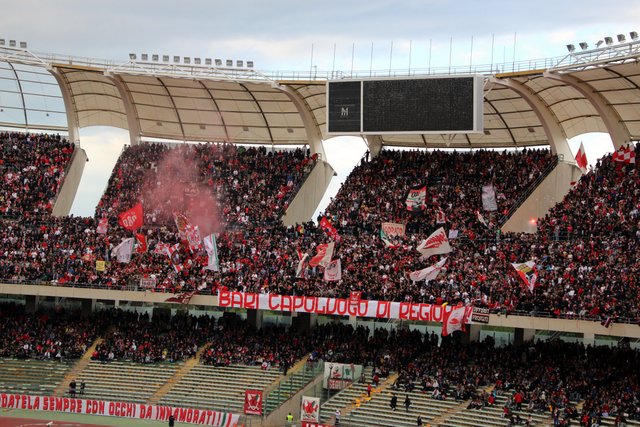 Away fans: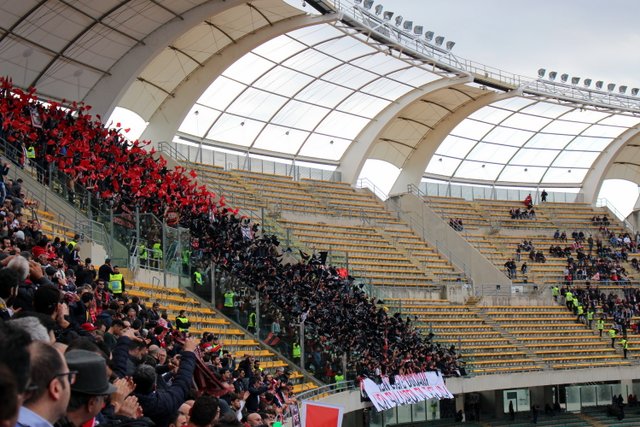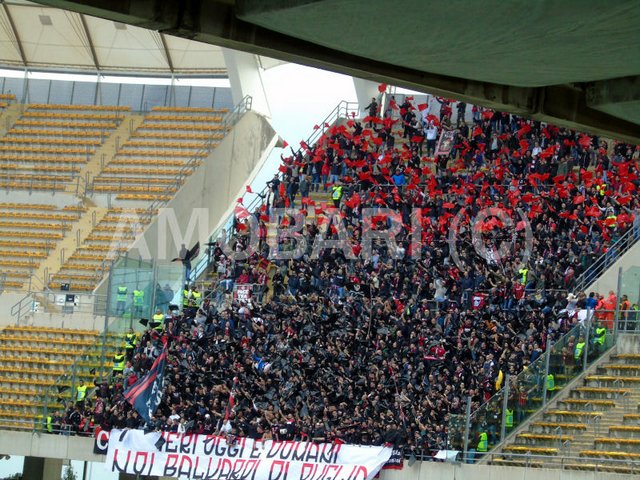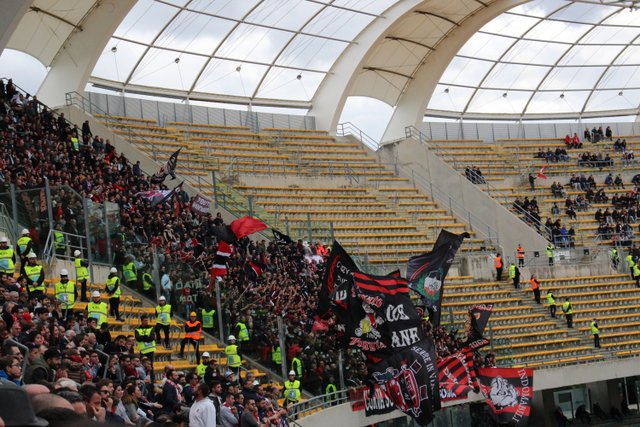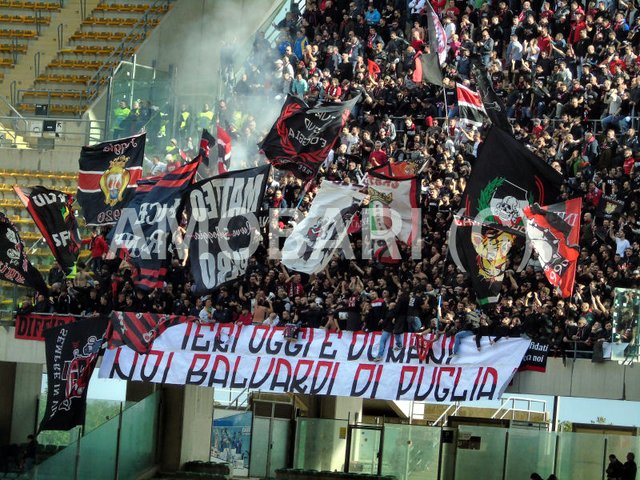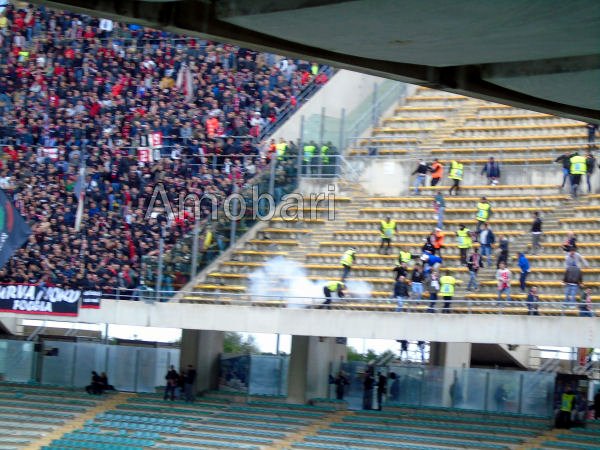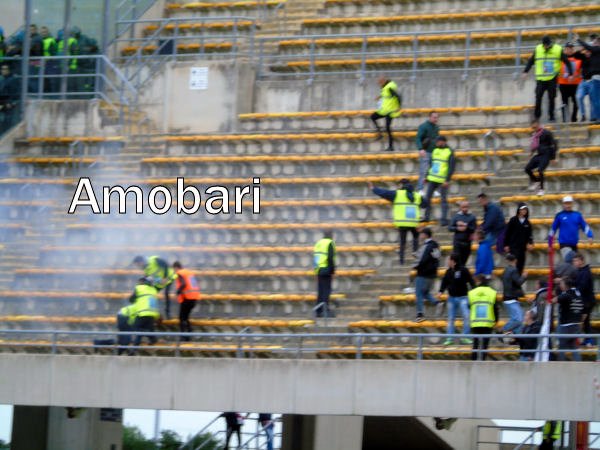 VIDEOS: