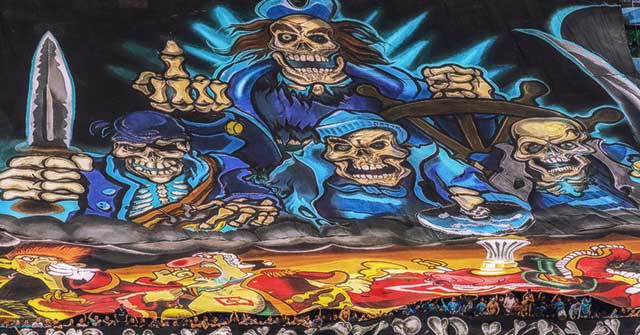 Big tifo from Zenit fans
Big tifo on whole tribune, then another smaller one and pyro from Zenit supporters during the game against Spartak Moscow. Zenit won what is considered one of the top matches in Russia with 5:1. Solid presence from Spartak fans too.
Zenit:
"Let faith, justice and strength be with us"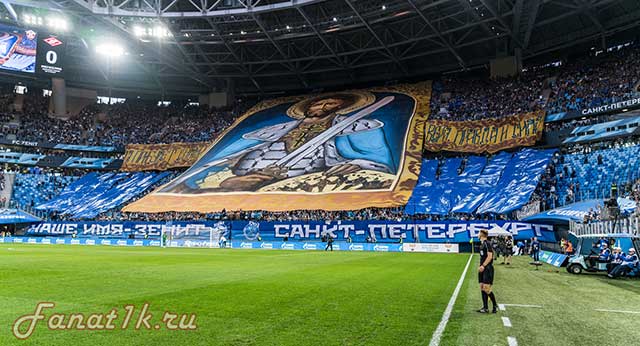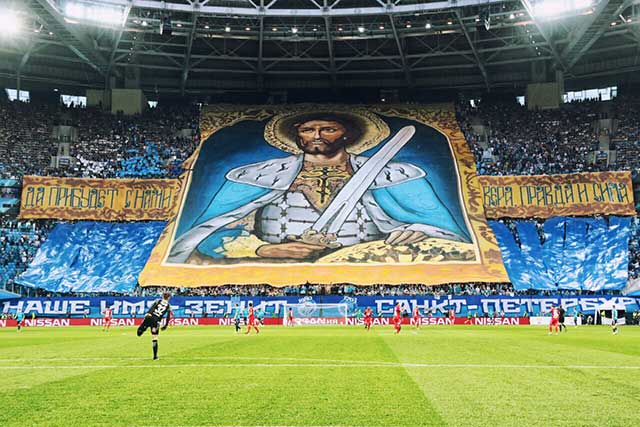 "It all started with the old map - alas, we didn't count the bones - our island, that was a resort - became an object of devilish passion."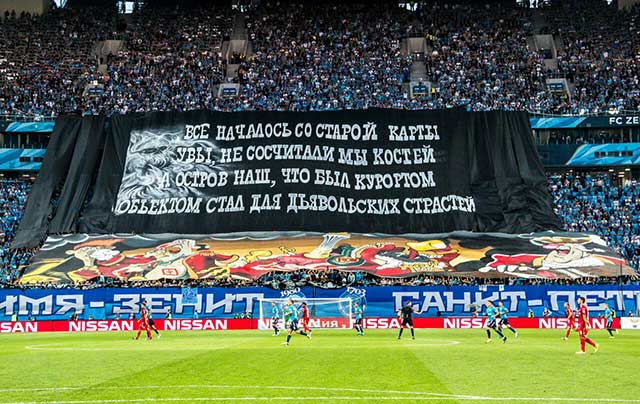 "The living will envy the dead"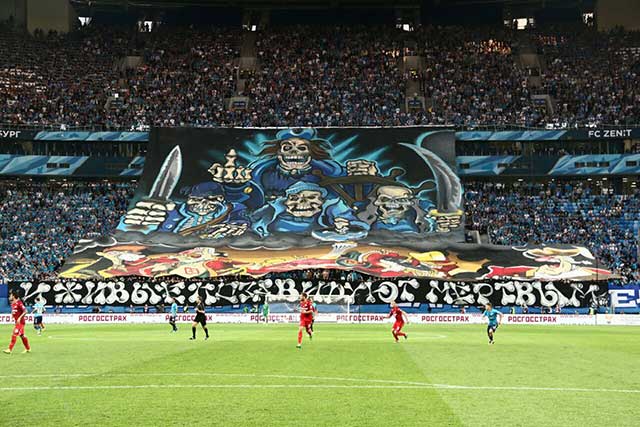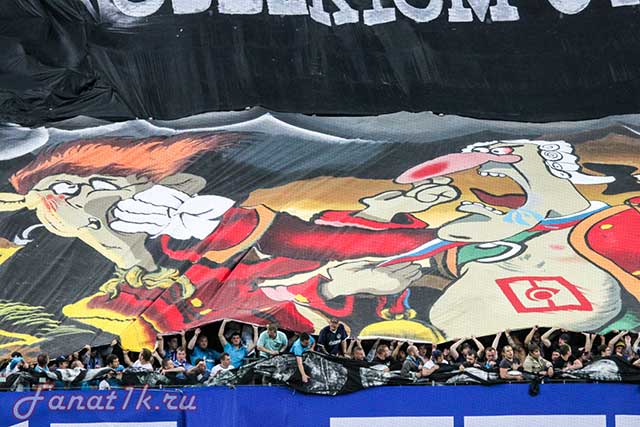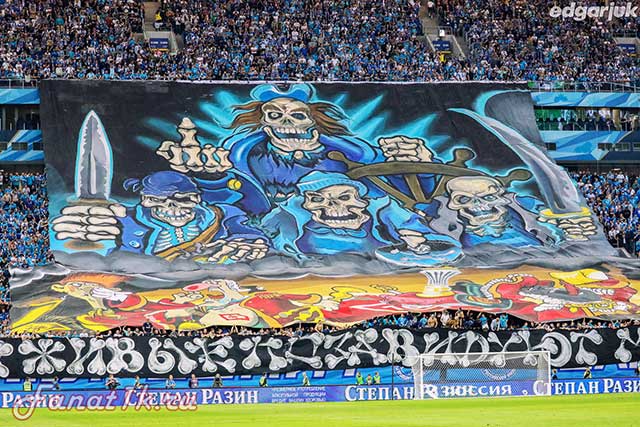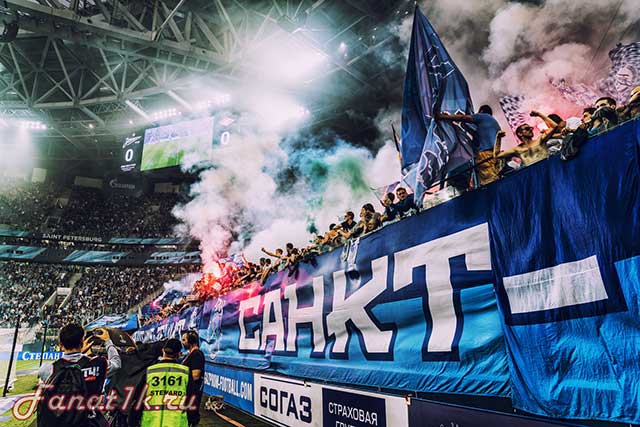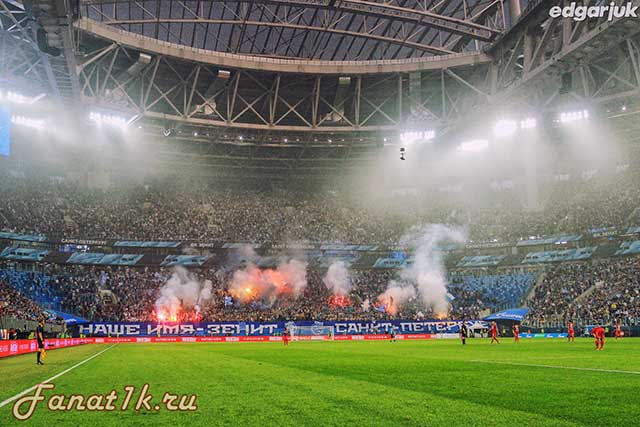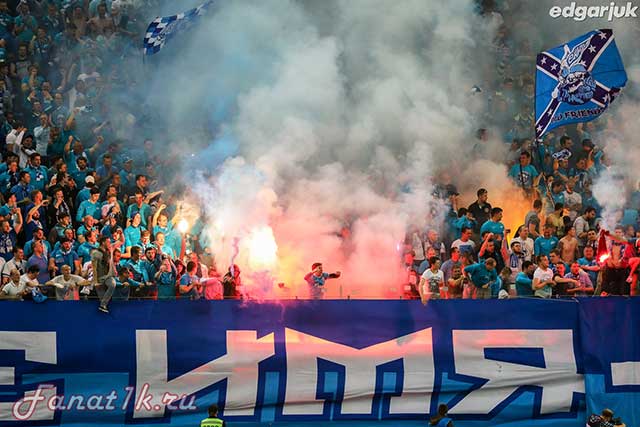 Spartak: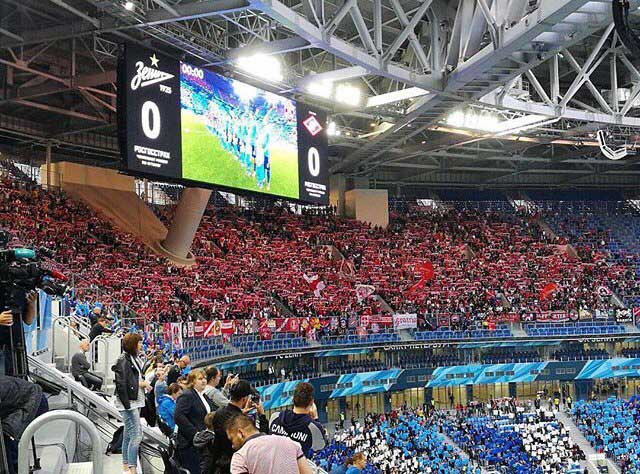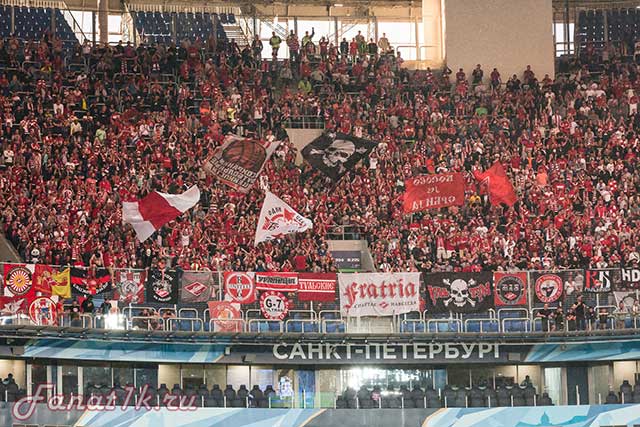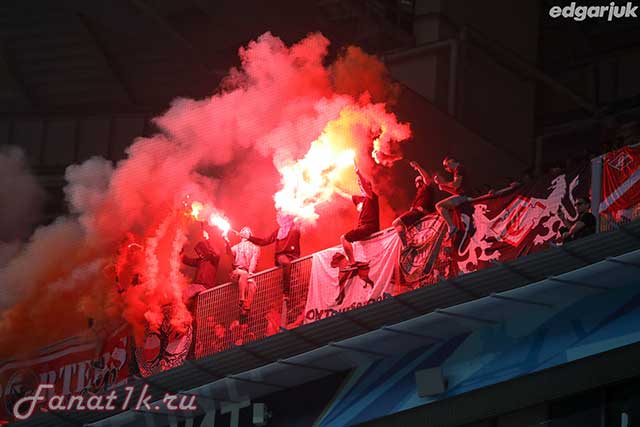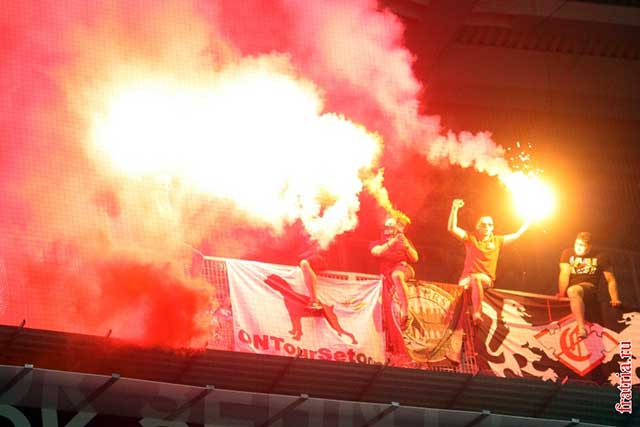 Video: