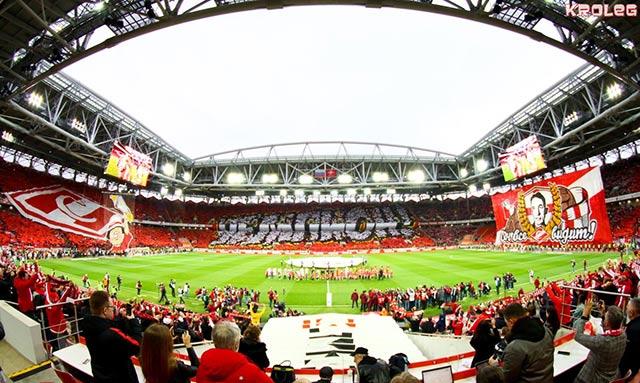 Russia - Great tifos from Spartak fans
Four different choreographies and a pyroshow, that's what Spartak fans did in their last home game for the season to celebrate the first title of Spartak since 2001.
Photos:
First half started with tifo of a Spartak Moscow fan holding the trophy and Spartak logo behind him, on the other tribune with Spartak fans there was a big banner with Nikolai Starostin, founder of Spartak Moscow and text "He sees all". In the middle tribune text "Champions".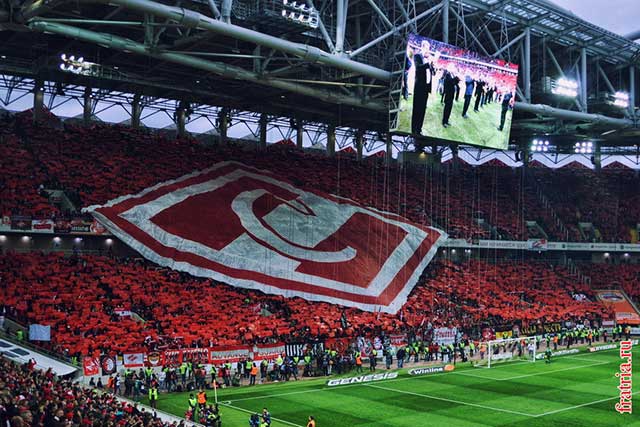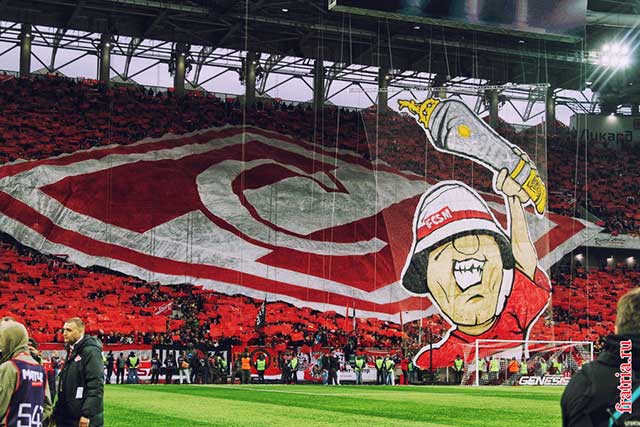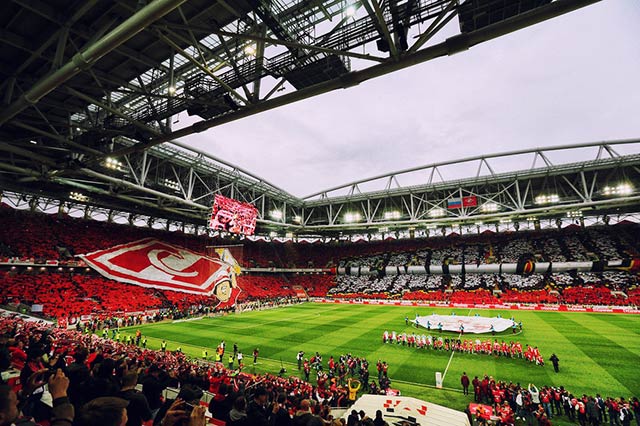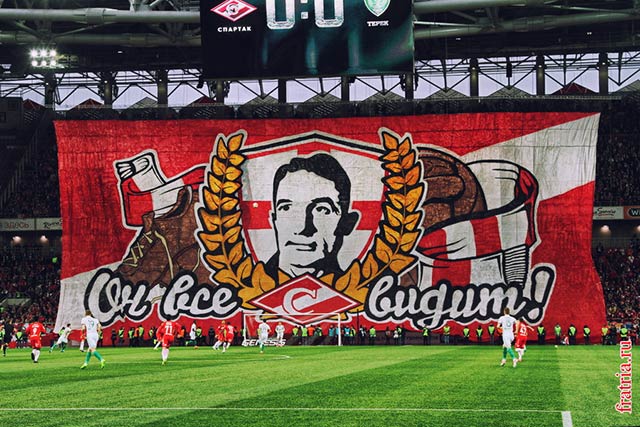 Second half started with tifo in "Periodic table" style with written the initials of the players, followed by another banner with Massimo Carrera, manager of Spartak, with his "Success formula". Then the chemical reaction resulted in pyro all over the stand.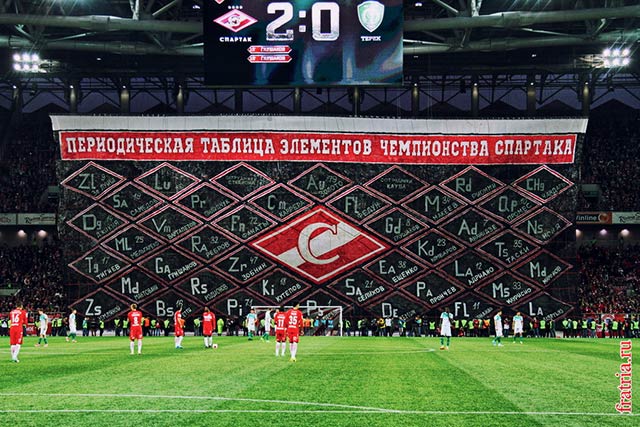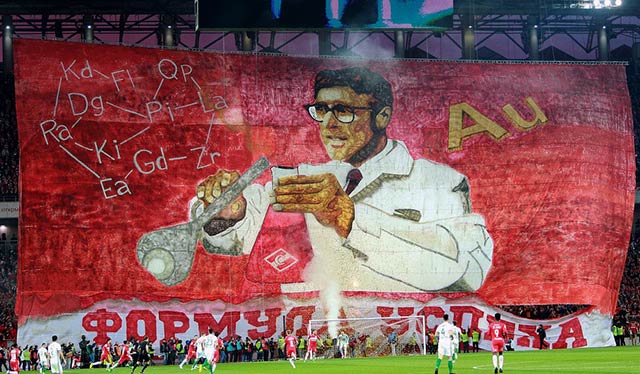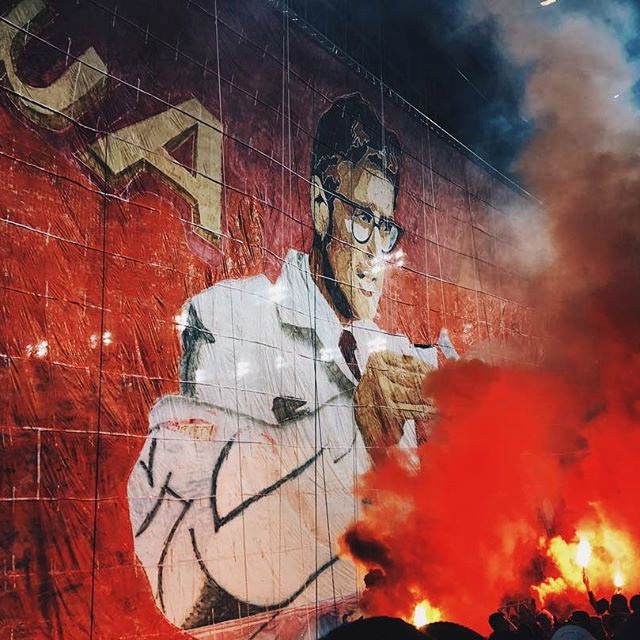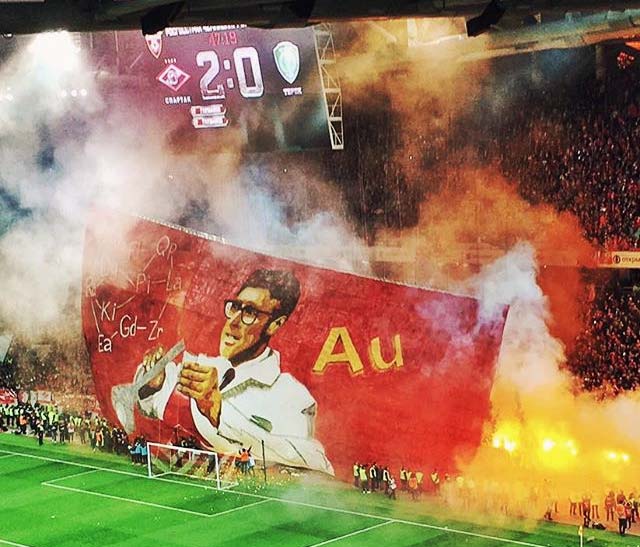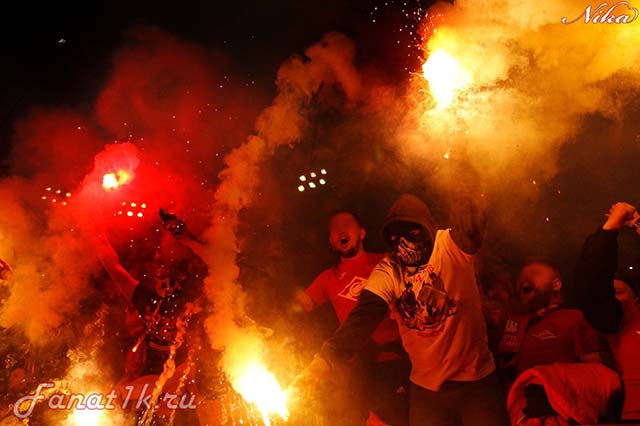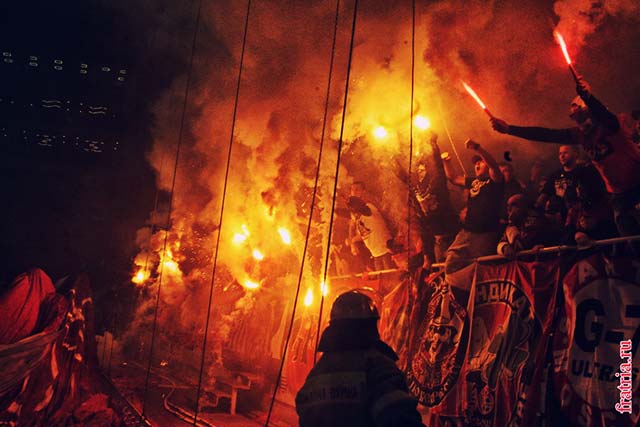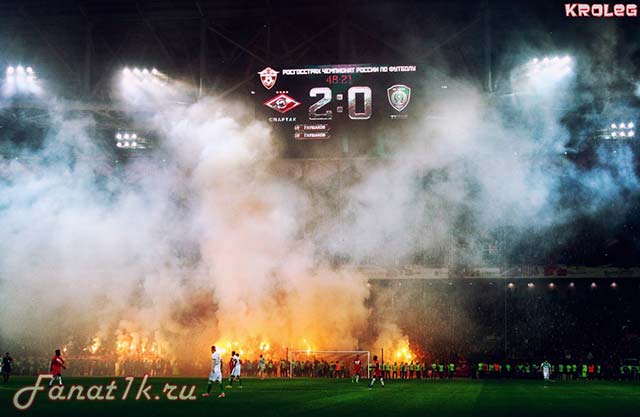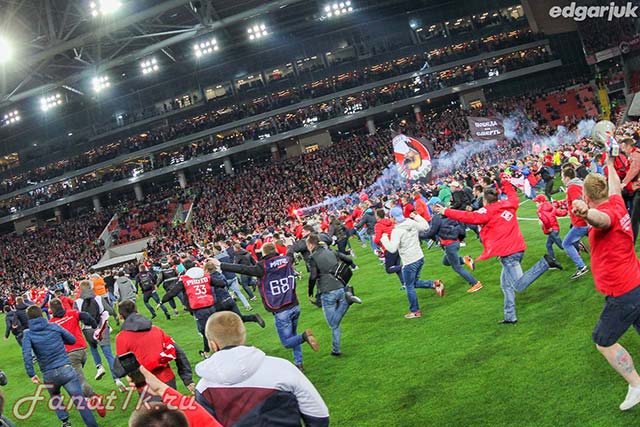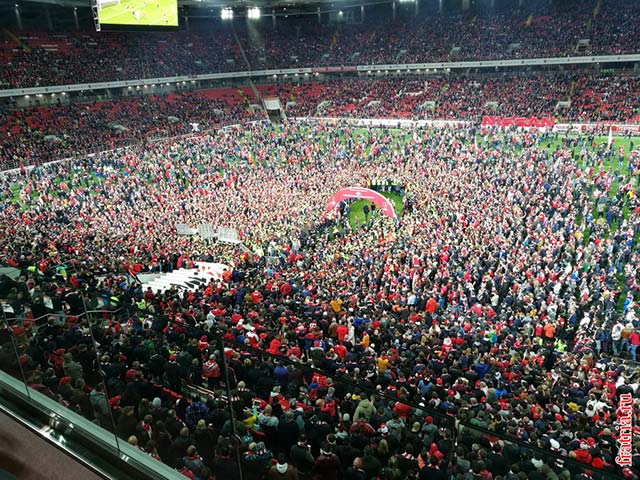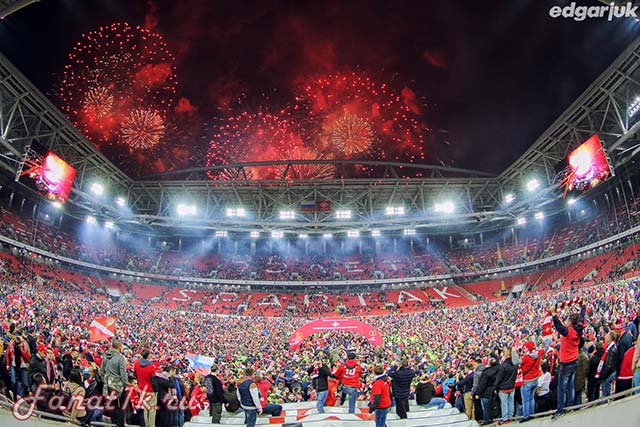 Video: