Germany: Footballarmy Dynamo Dresden!
Few days before the match, DFB (German football association) fined Karlsruher for the pyro show in derby vs VfB Stuttgart. Only 6000 fans were allowed for the yesteday's match vs Dynamo (including 2000 tickers already sold to the Dynamo fans) so the Karlsruher fans boycotted match.
On the other side, Dynamo fans came all dressed in military style. Their tifo said "Fight the DFB". Check photos and videos!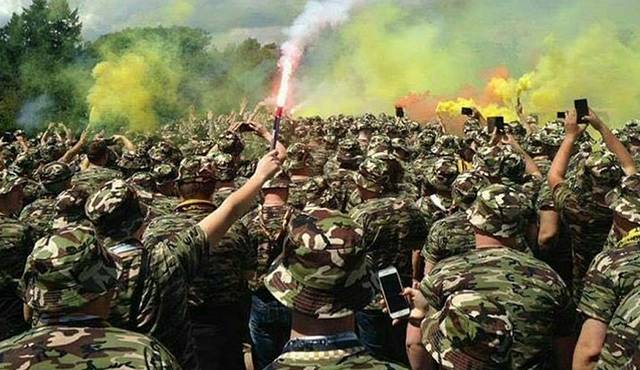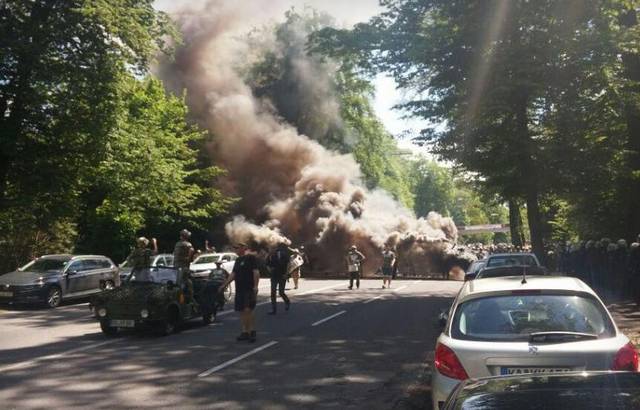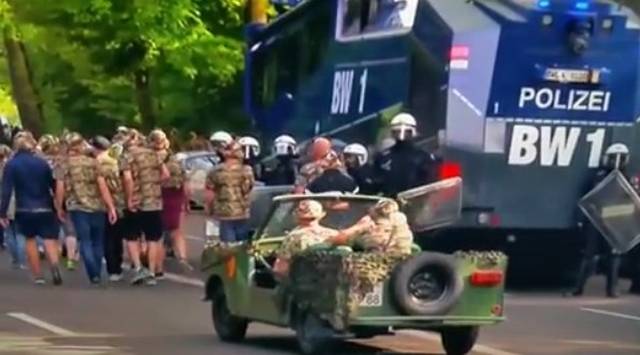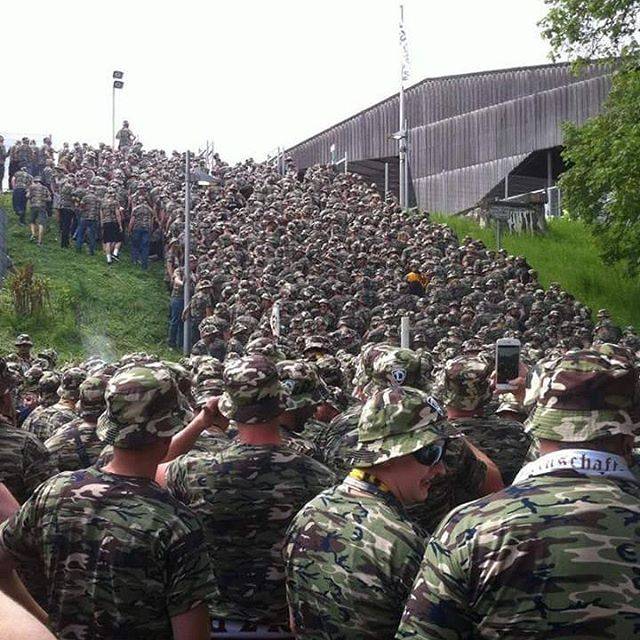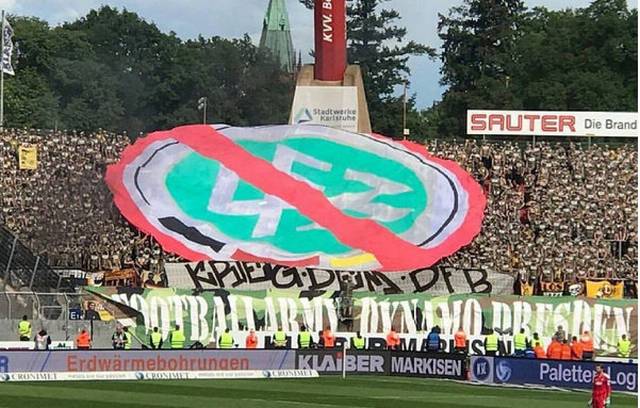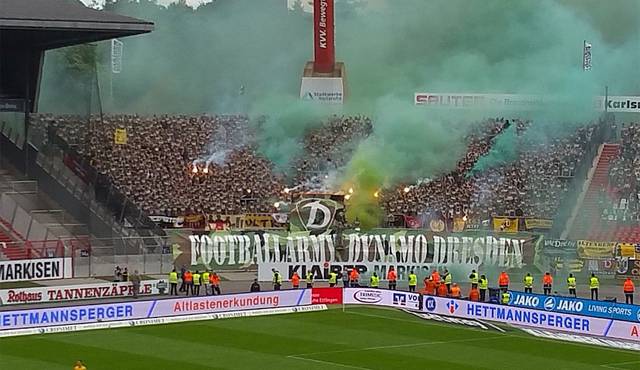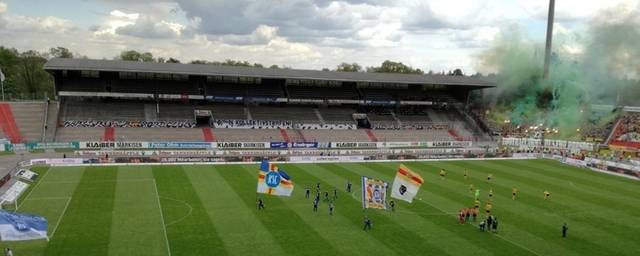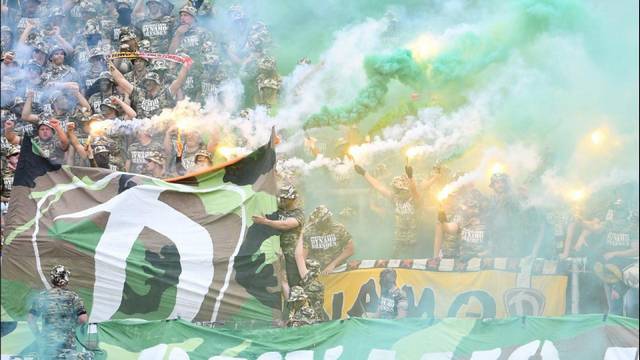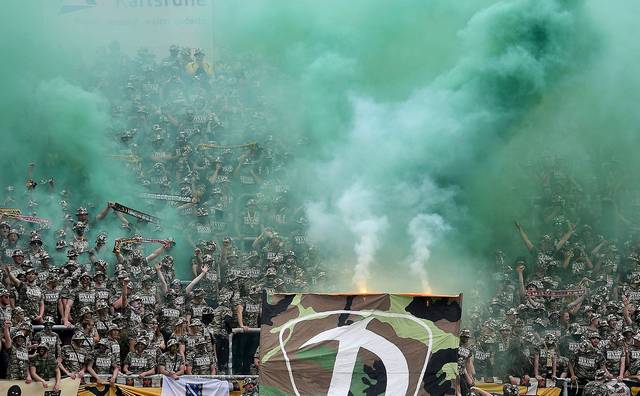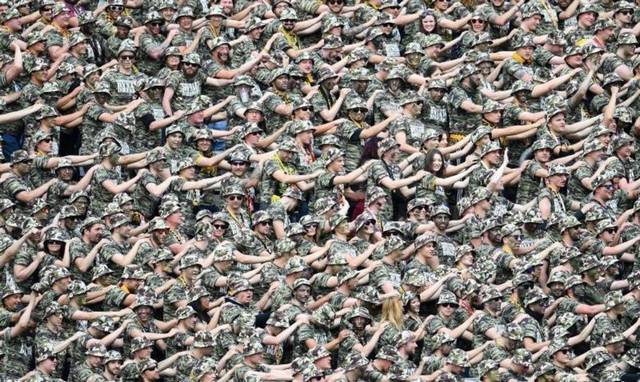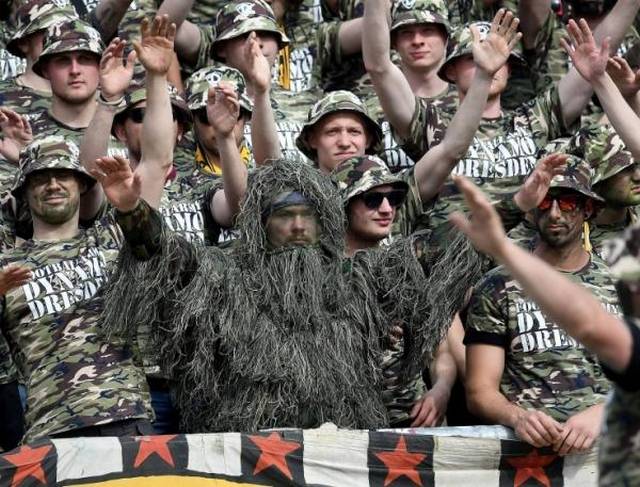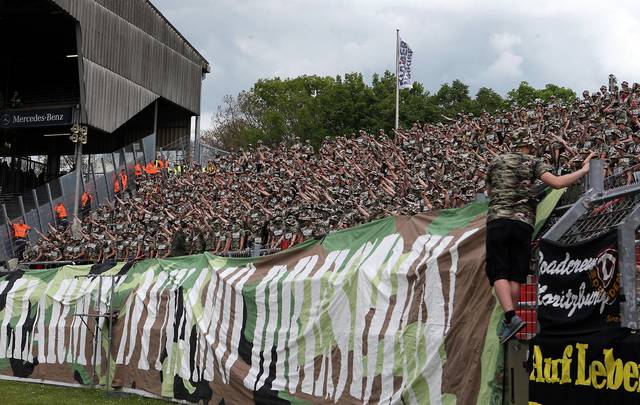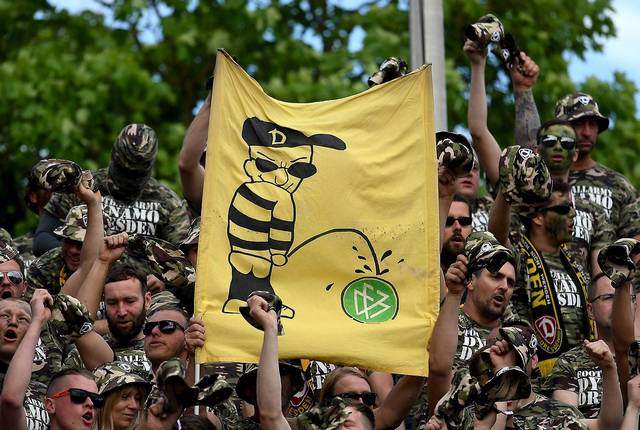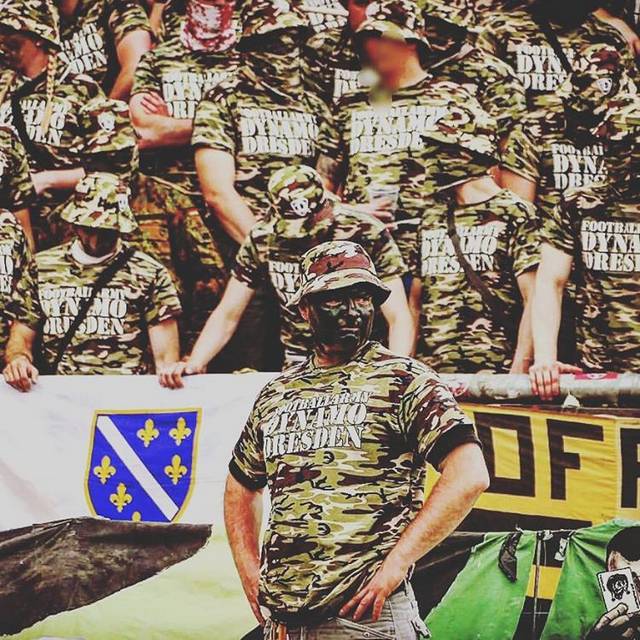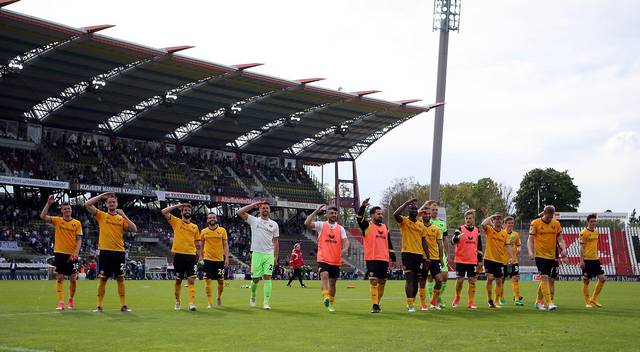 VIDEOS: