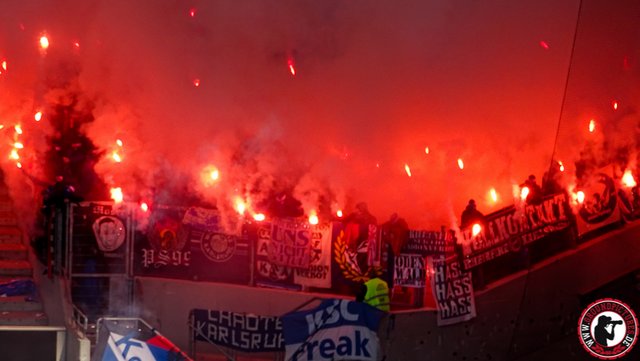 Germany: Derby in 2.Bundesliga!
Great derby in second division of German football.
Fans of Stuttgart displayed another impressive choreography. It's just a week since they also displayed one impressive choreography in match against Dynamo Dresden!
It's been a terribe season for Karlsruher SC. They are now on the last place and will most likely be relegated. But on the terrace supporters have done a great job! In this match they displayed one choreography, together with a few pyro shows.
Match were interrupted a few minutes when fans of Karlsruher SC launched pyrotechnics onto the pitch.
VfB Stuttgart: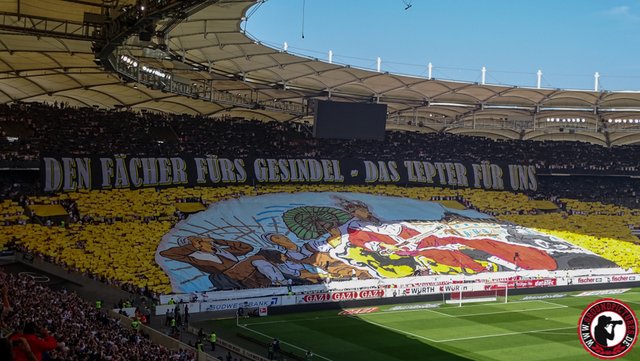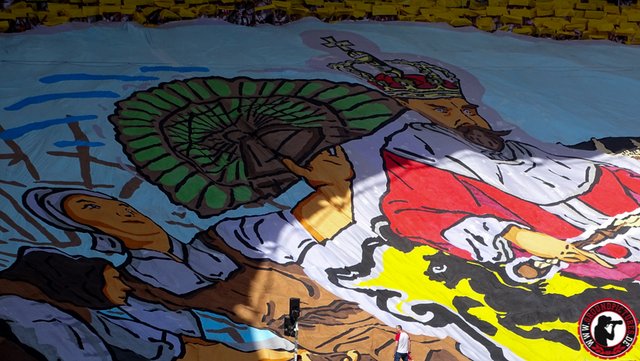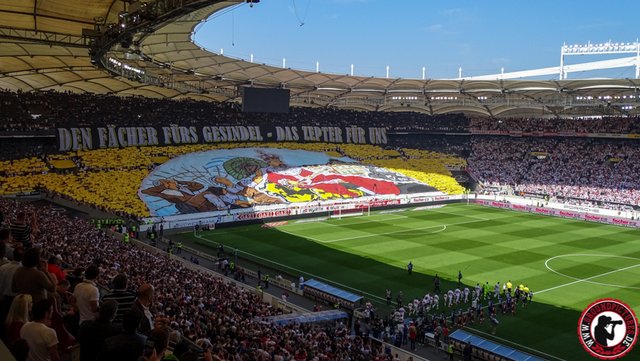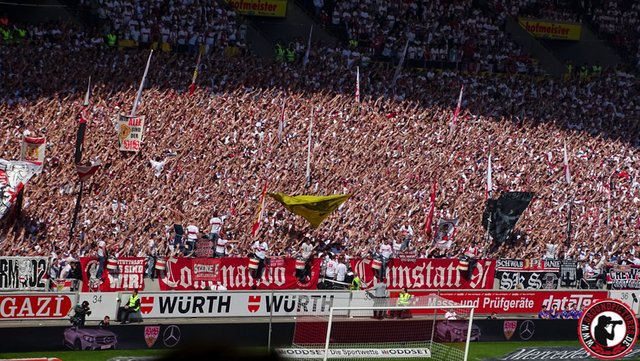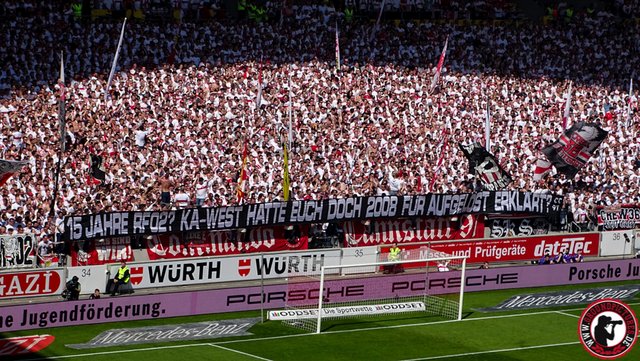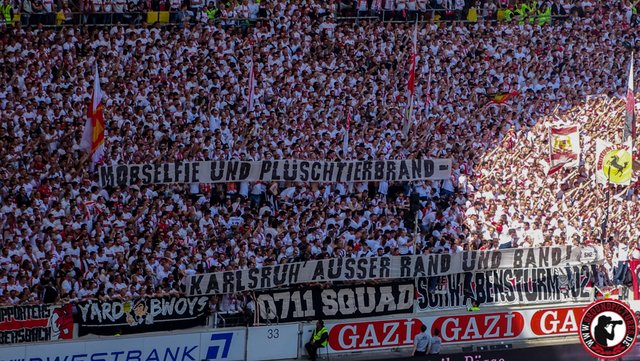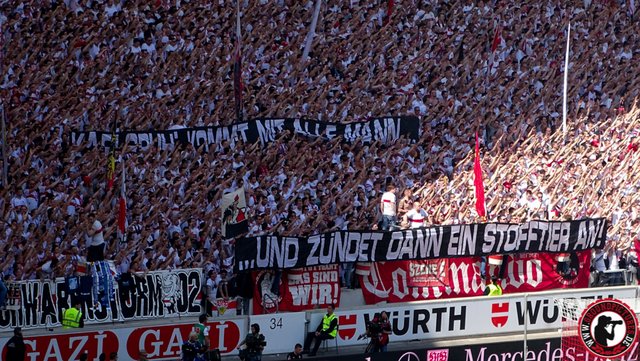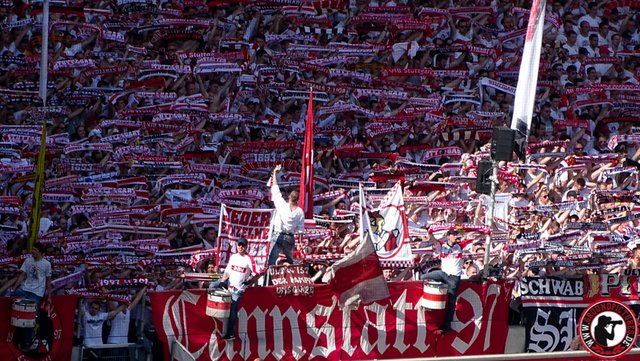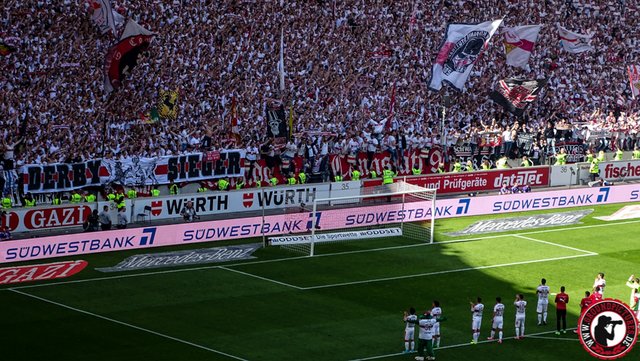 Karlsruher SC: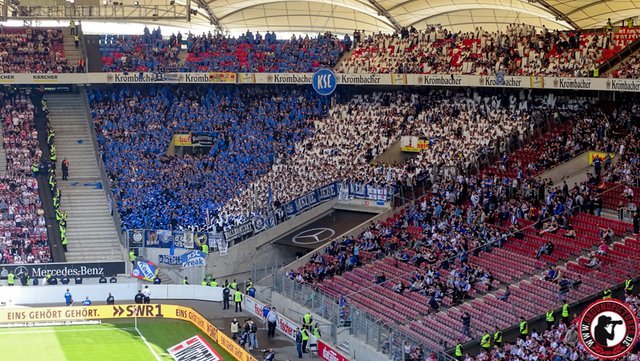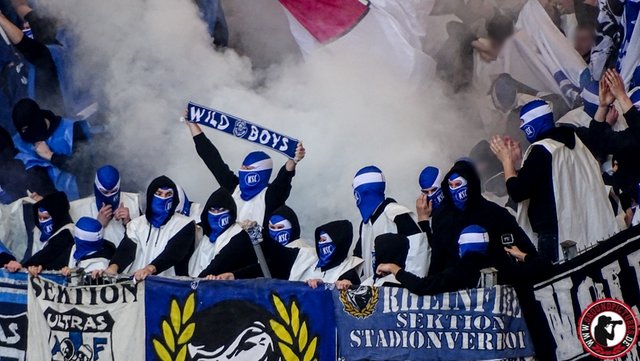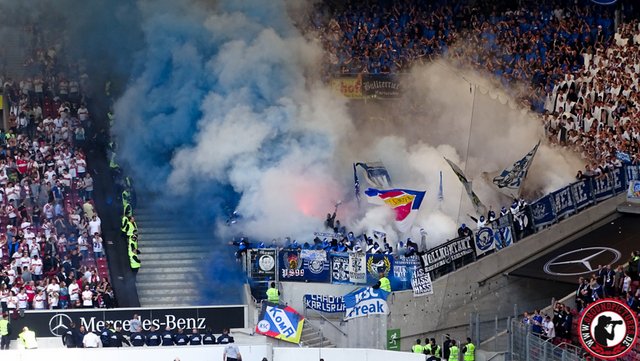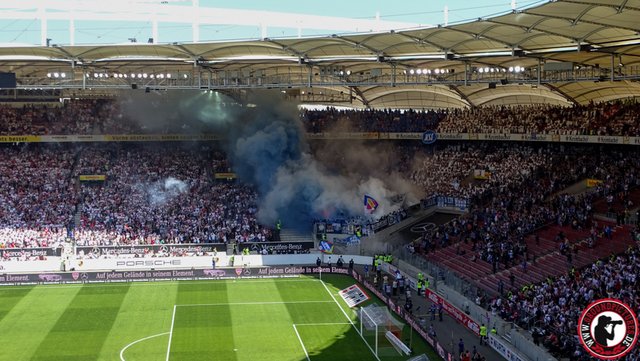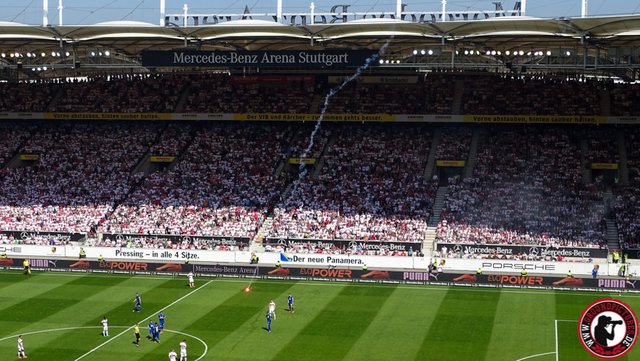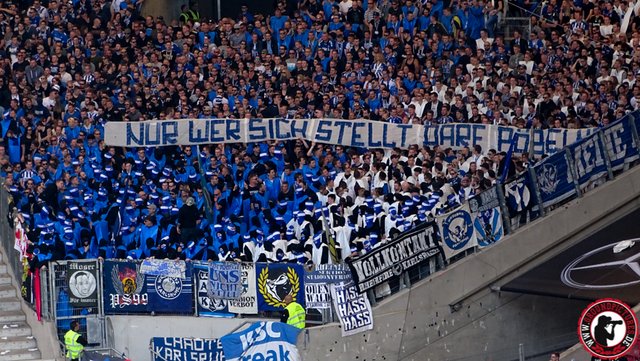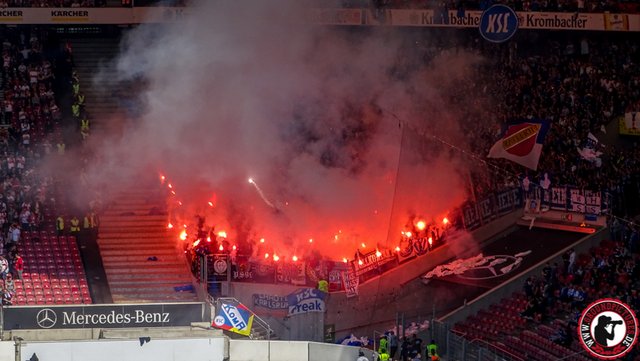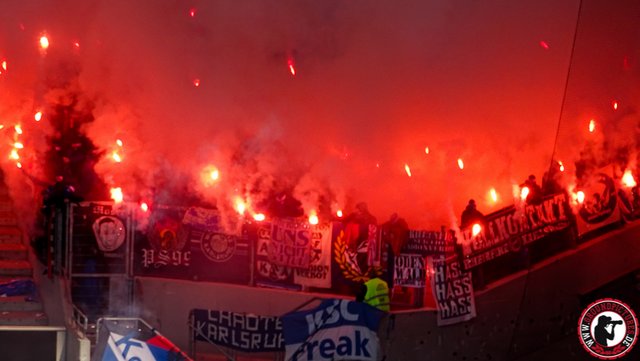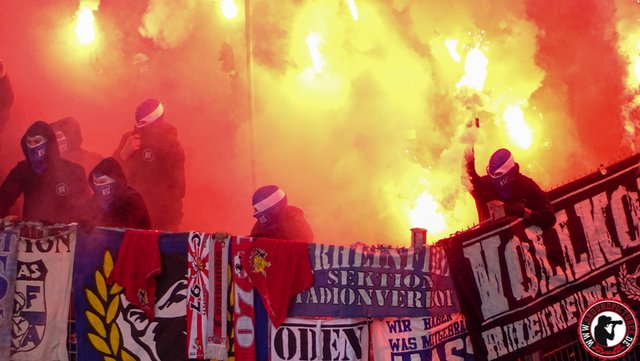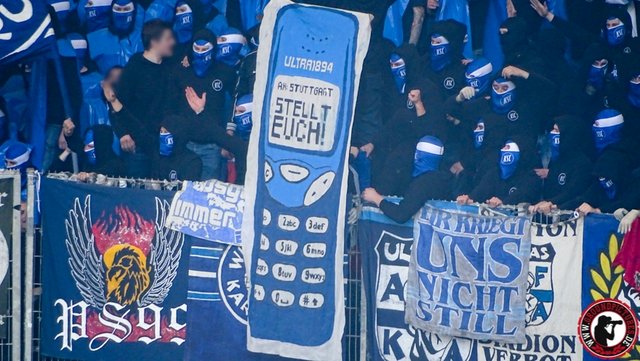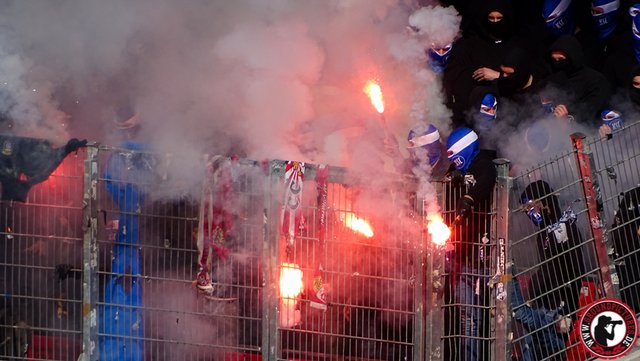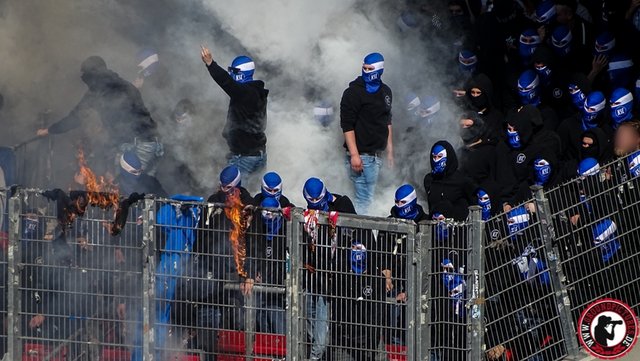 VIDEOS:
Source: Groundpictures.de