Great pyro show by Widzew fans on away match in Poznan.
POLAND: Lech Poznan - Widzew Lodz 27.02.2011.

Widzew fans used this away match for action "Against modern ultras". Stadium in Poznan is new with all safety measures for EURO 2012. Some "ultras" in Poland have made agreement with club boards about pyro and stuff that normal ultras cant accept. EURO 2012 is coming and repression for using pyro in Poland is big these days. So Widzew fans wanted to show with this pyro show that they wont change their style!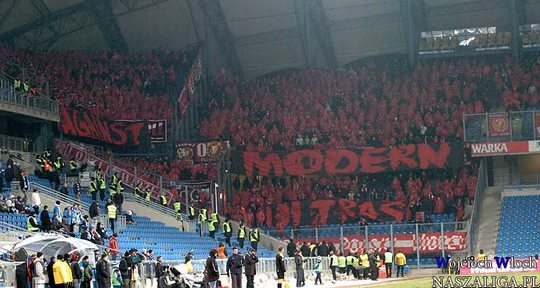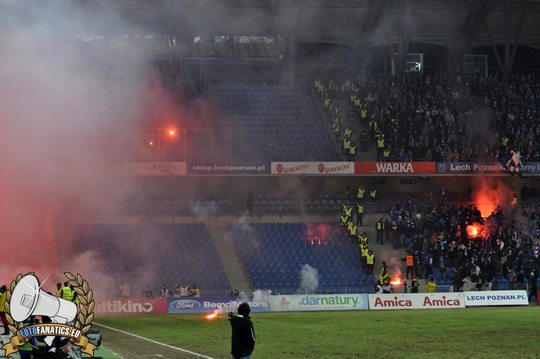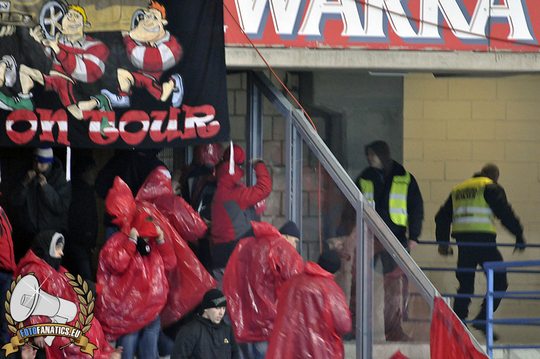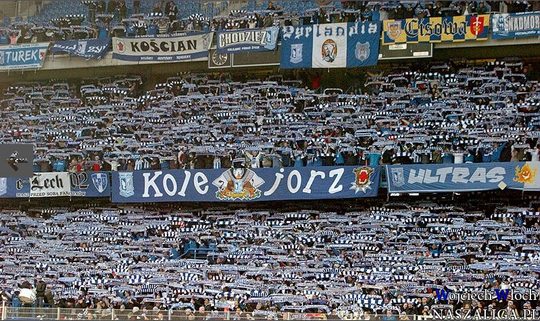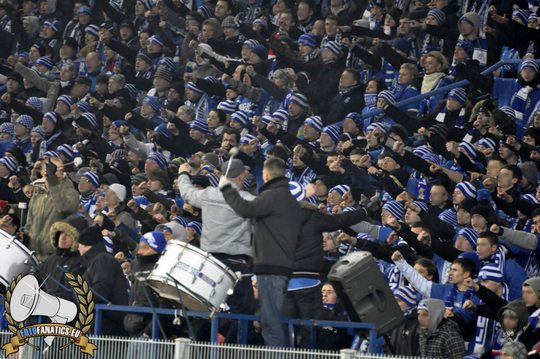 VIDEO:

{youtube}W1bXQnMpEOo{/youtube}

{youtube}UnWaYXco_Cw{/youtube}


Photos: http://naszaliga.pl & http://fotofanatics.eu