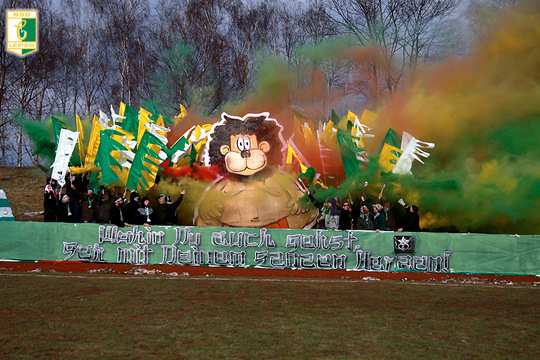 Friendly match: FSV Zwickau (5th League!) - Chemie Leipzig (10th League!).
FSV Zwickau (Red and white) won 3-2 against Chemie Leipzig (Green and white) in this friendly match.
Around 900 spectators followed the match.
Chemie is a new club founded by the former Ultras supporters of Sachsen Leipzig, which was formerly known as Chemie before they changed their name.
They wouldn't accept the commercialization of Sachsen Leipzig.

Both ultras of Chemie and Zwickau organised the match together, although they are actually enemies. Fair play to them, great achievement that shows what Ultras and Fans are able to create without any commercial structures!
Photos & Videos:
{youtube}EGy-expiZyg{/youtube}
{youtube}4rC-YtWhXs4{/youtube}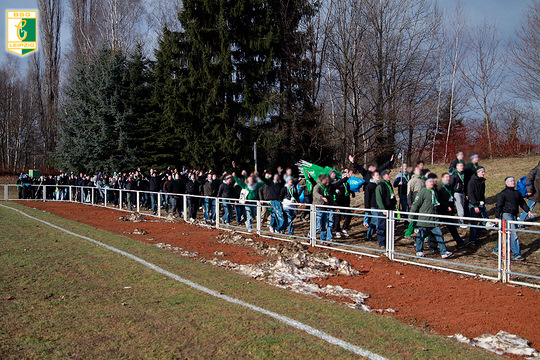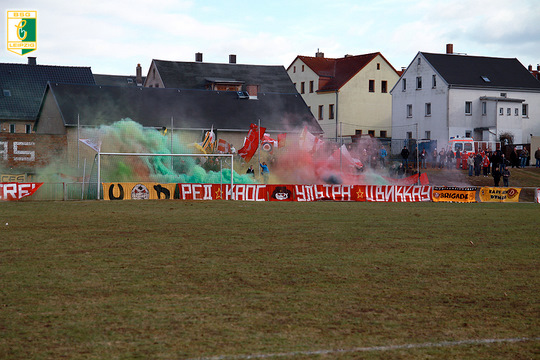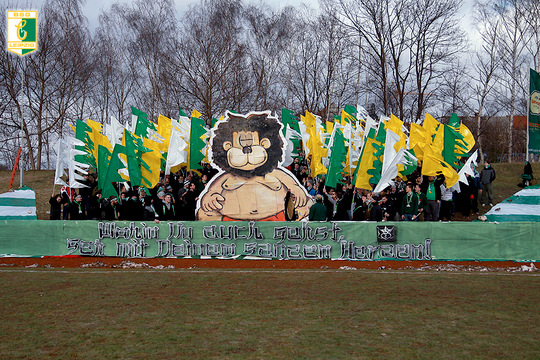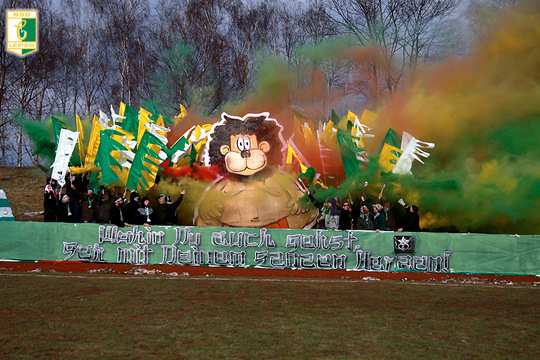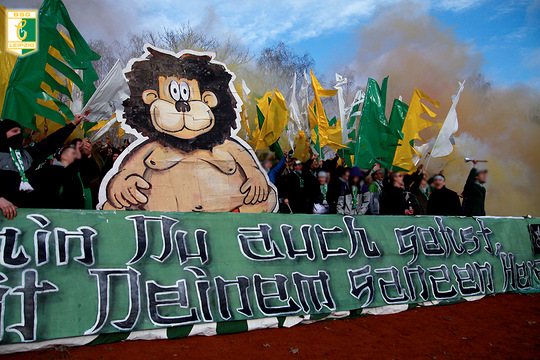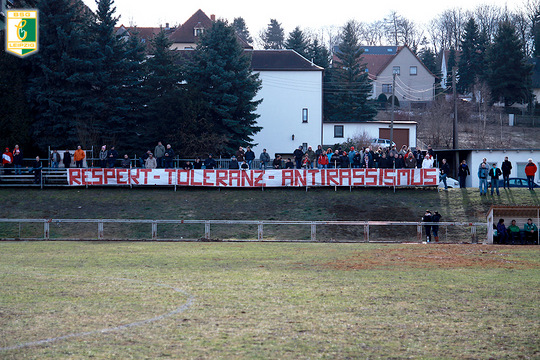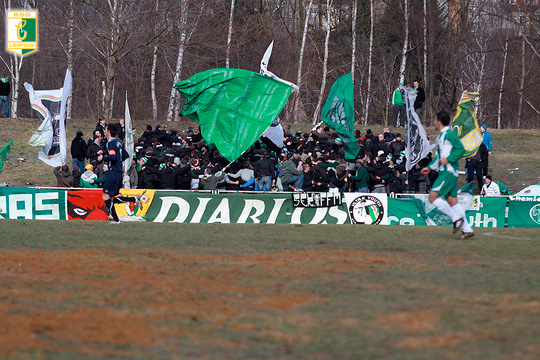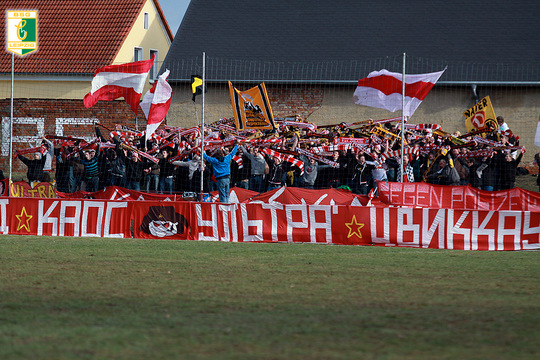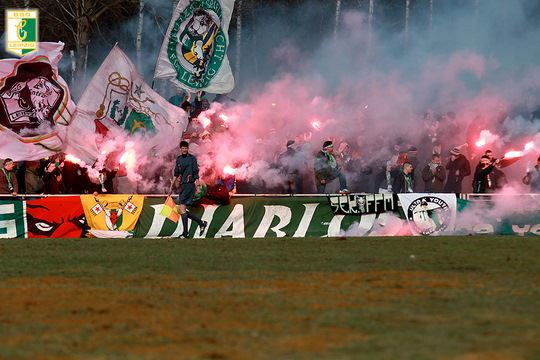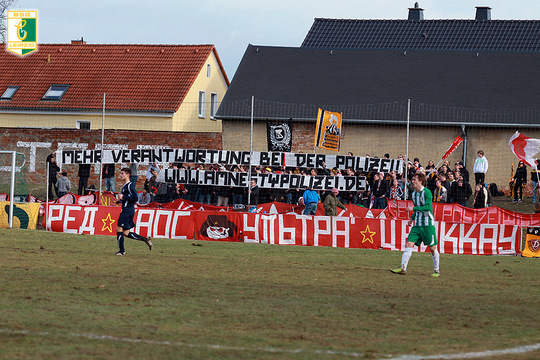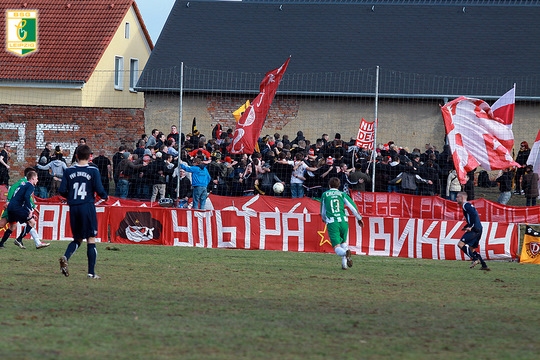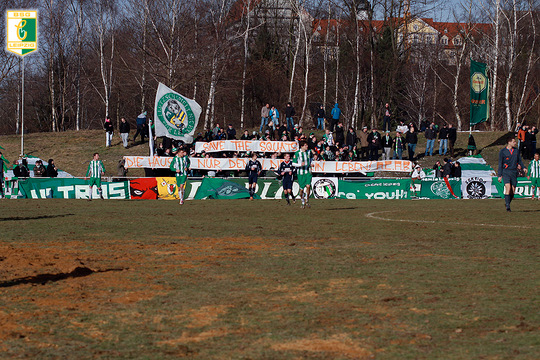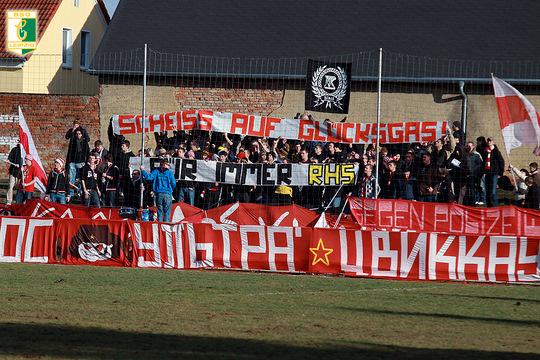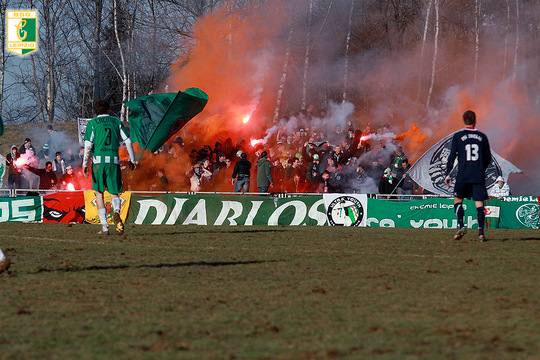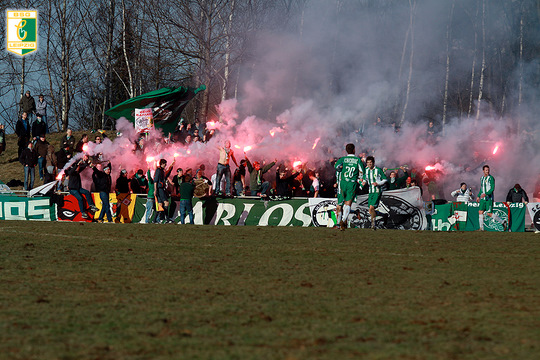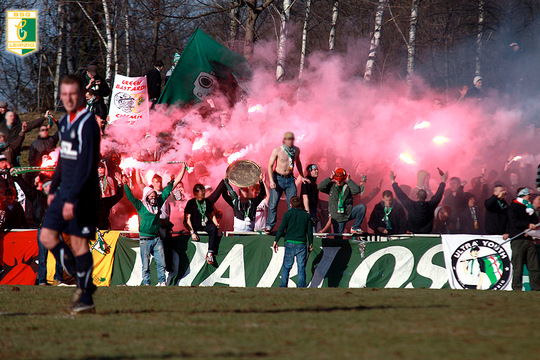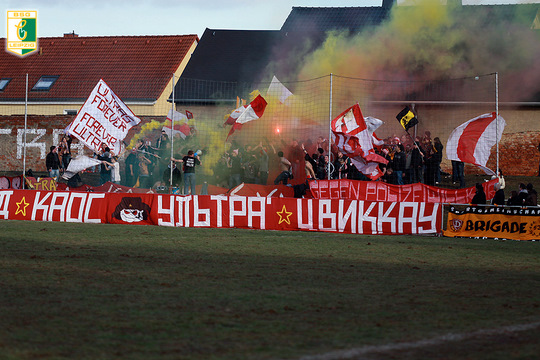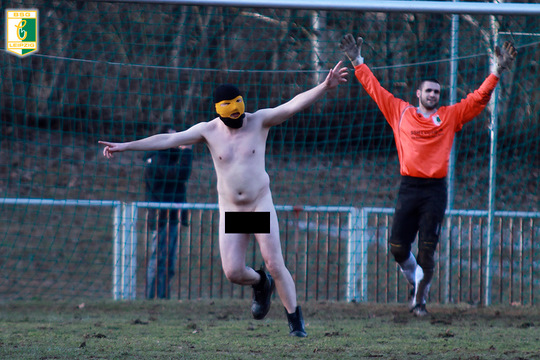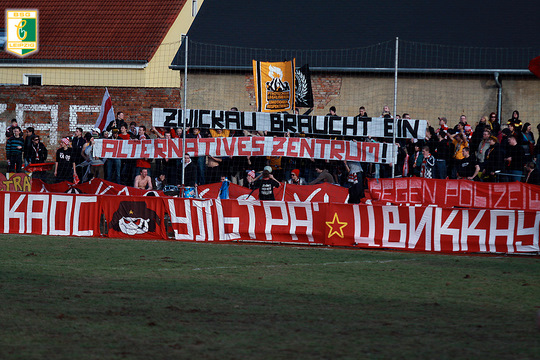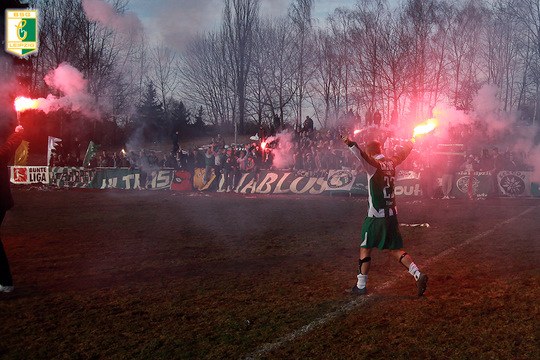 VIDEOS:
Source: http://www.chemie-leipzig.de/