Photos from derby of Nicosia (Cyprus).
Photos from the Nicosia derby (Cyprus), Omonia 0-1 Apoel, 22.01.2011.
The derby of Nicosia (Capital city) is played between the two most popular clubs in Cyprus.
Omonia supporters are famous for their left-wing believes, which they show with their choreo from this match. The main group is named Gate 9, they have a friendship with Ultras Hapoel from Israel (Same political views). Gate 9 were founded in 1992.
Apoel Ultras (founded in 1979) are totally different from their rival Omonia, they are far right-wing, which make this derby more special. Its not only a match between the two biggest clubs from Cyprus and the capital, its a match between two groups of supporters with totally different political views.
Omonia: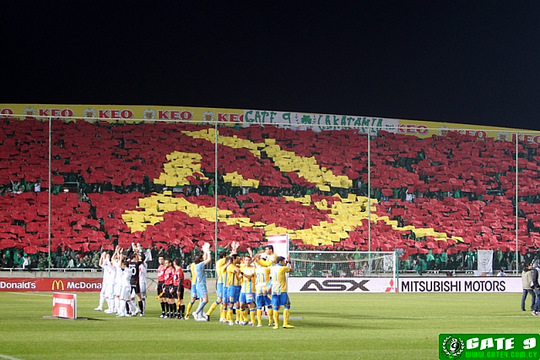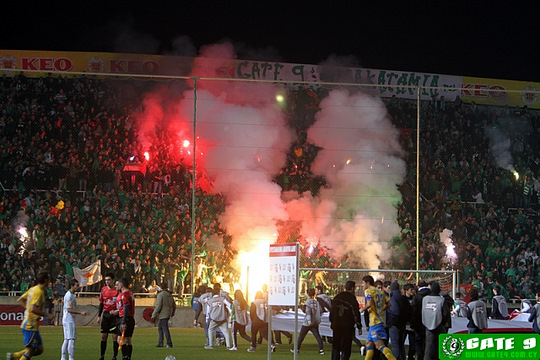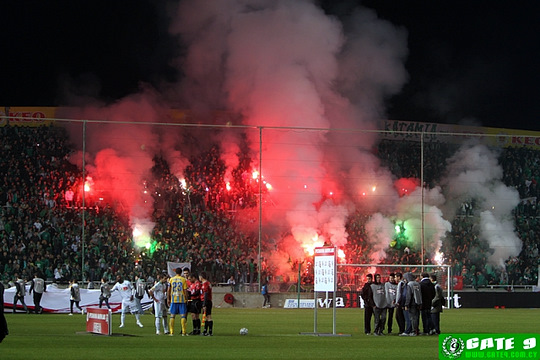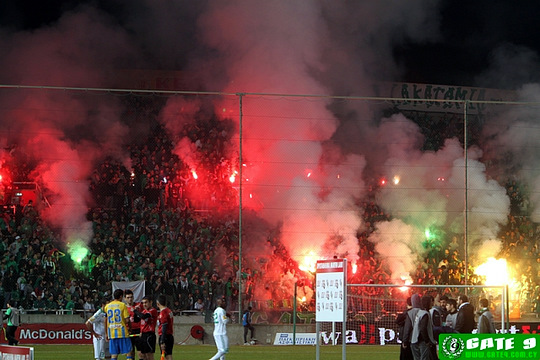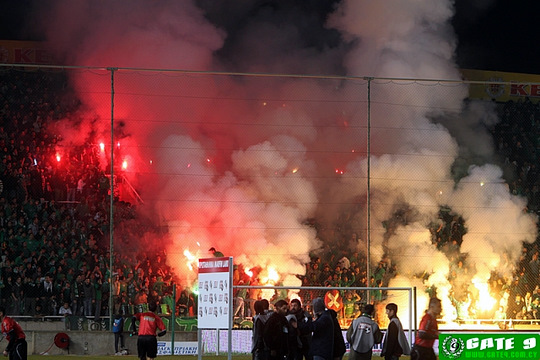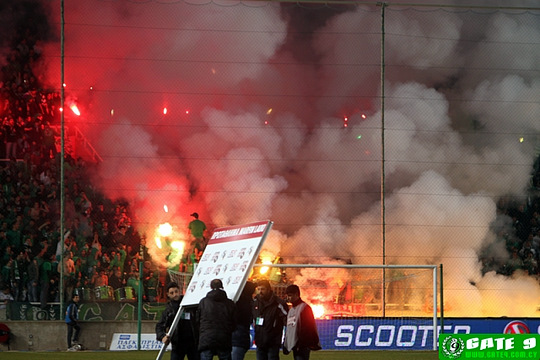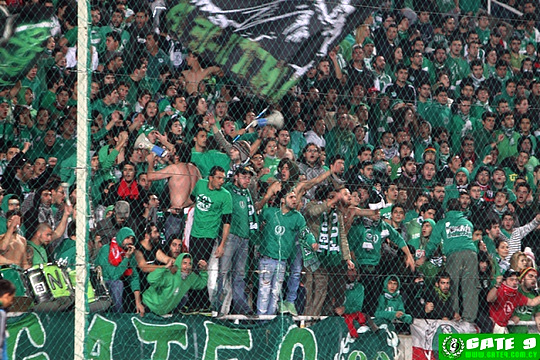 Apoel: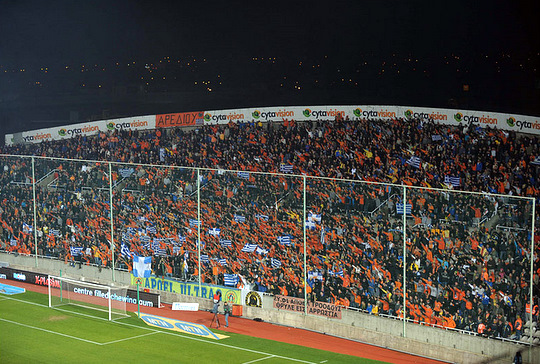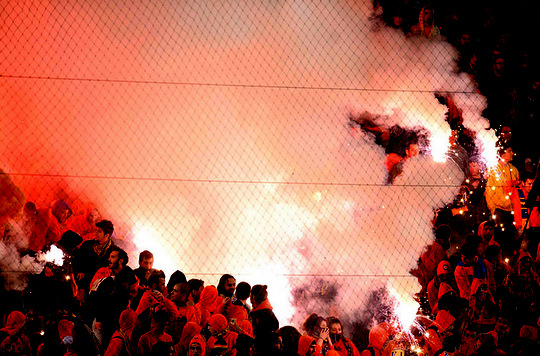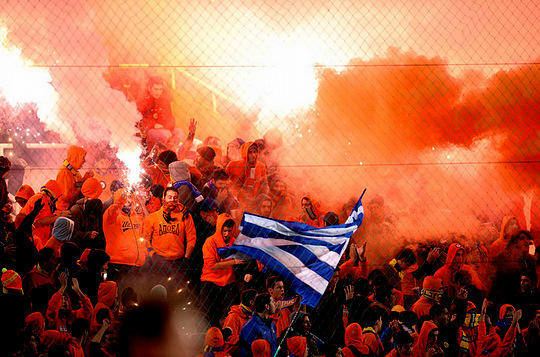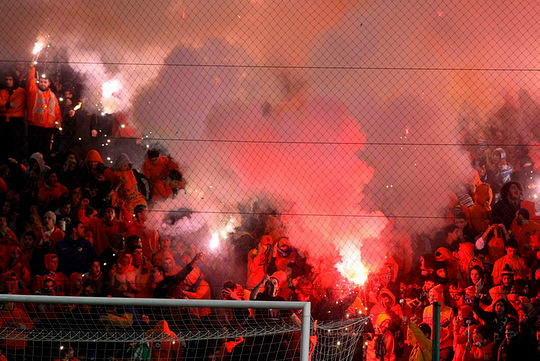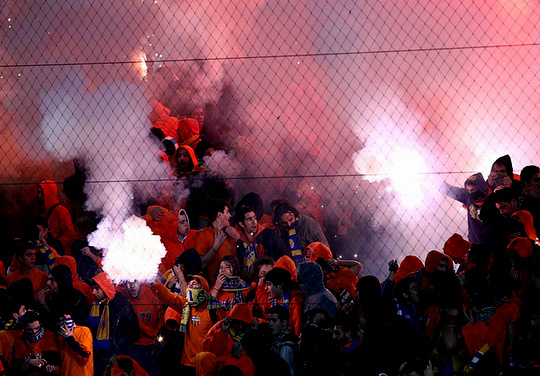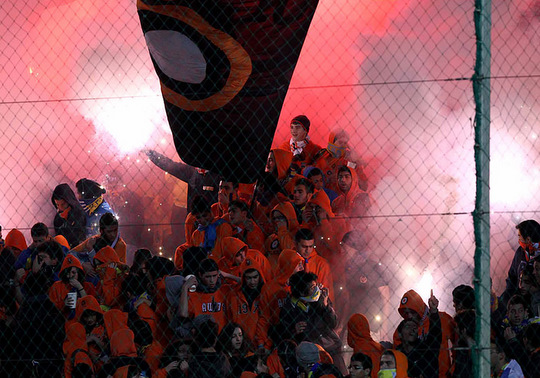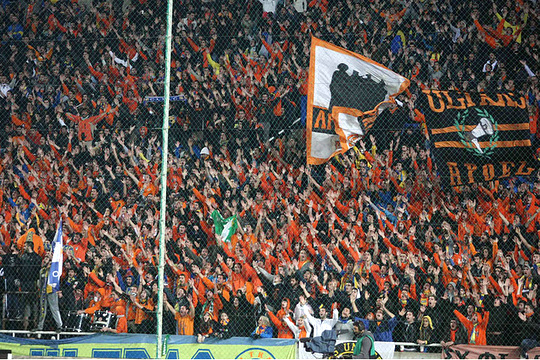 More photos from Omonia -   More photos from Apoel