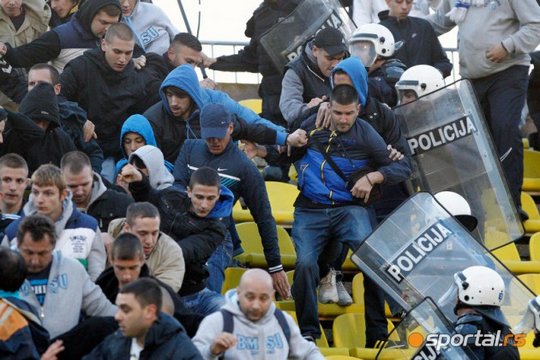 Serbia: Riots during match.
Last round in Serbian football. Before supporters of Partizan could celebrate as champions, riot started in away sector. Objects being thrown between home fans and Spartak fans. After a while the Serbian police go retained control.
After full-time the home fans invaded the pitch and celebrated as Serbian champions!
Riots: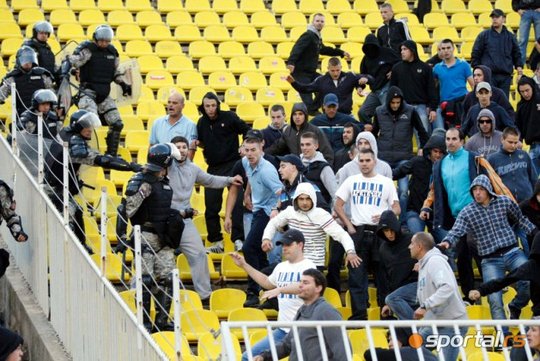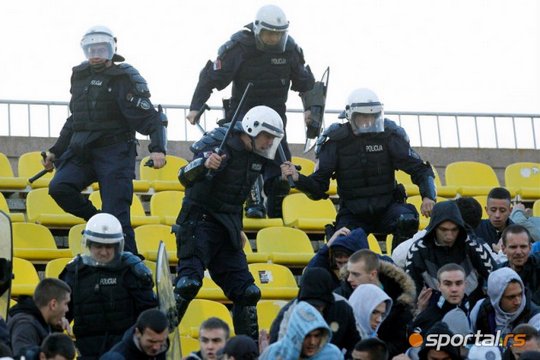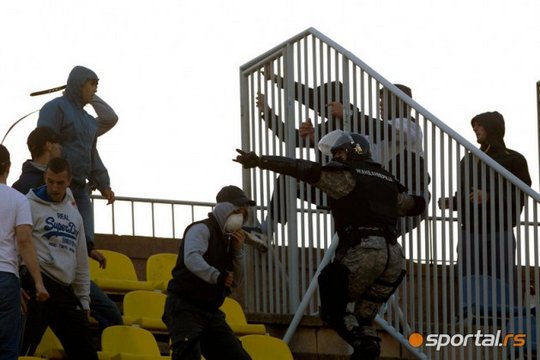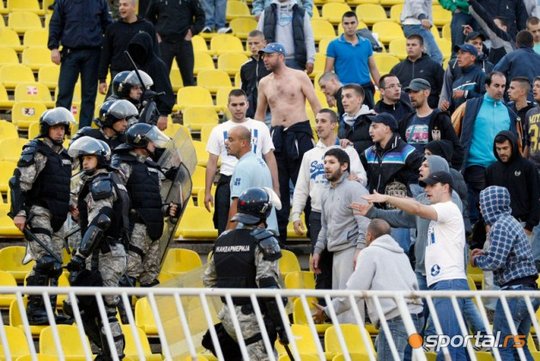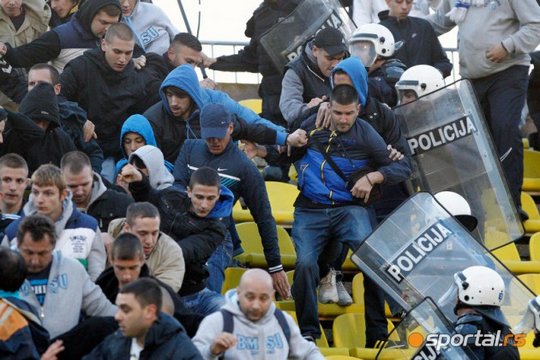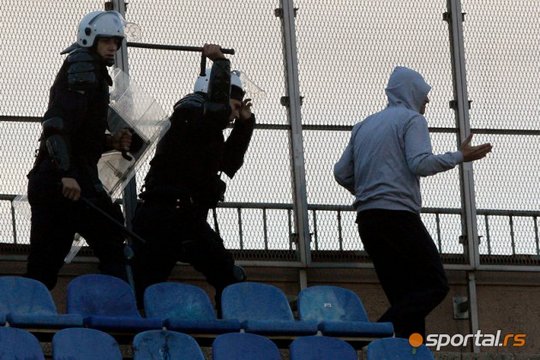 Partizan during match:
Tifo from Grobari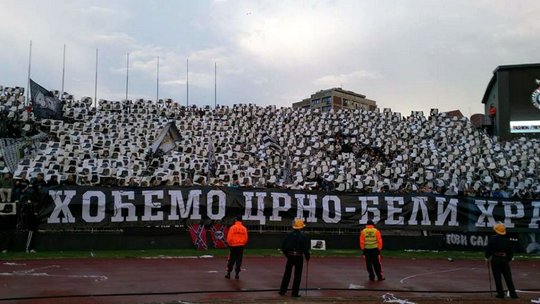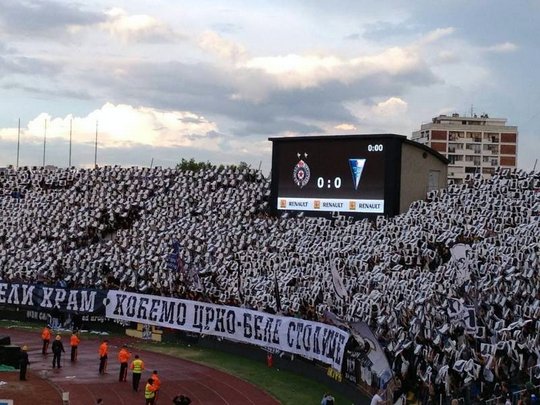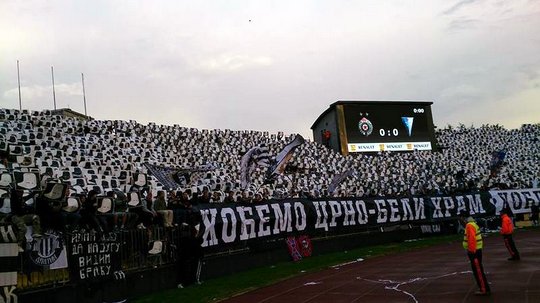 Tifo from Group Zabranjeni: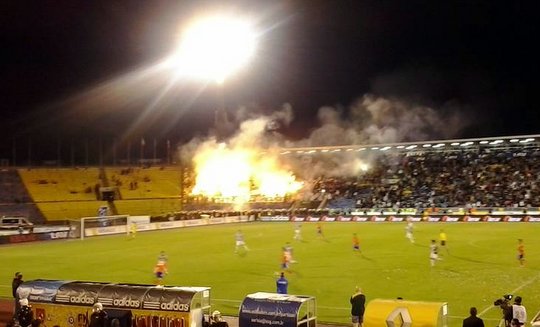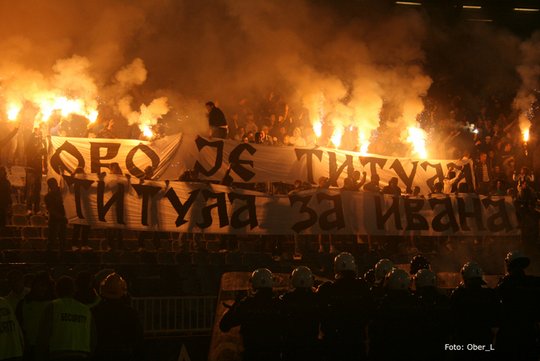 Partizan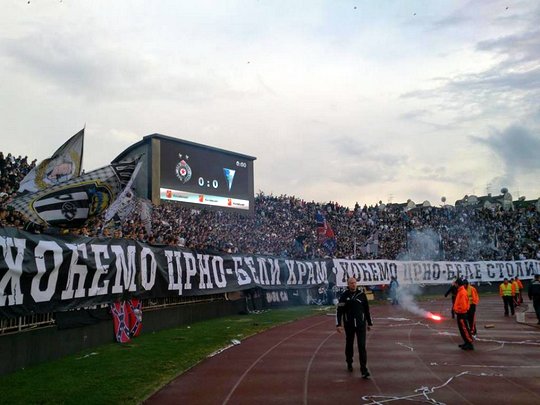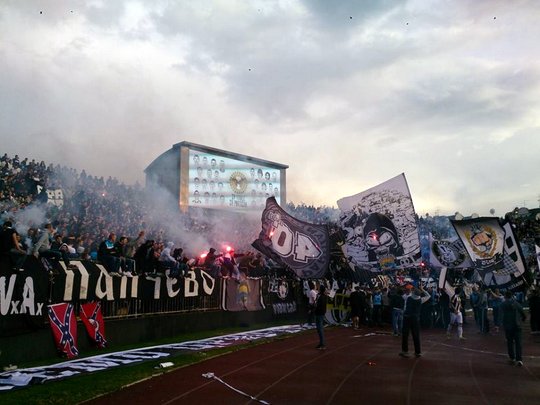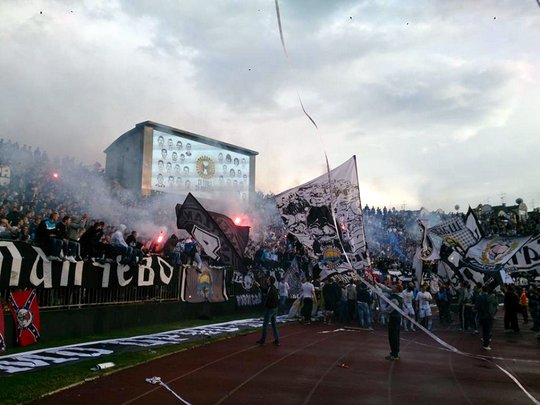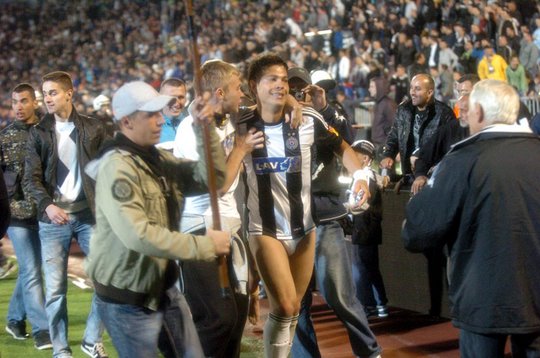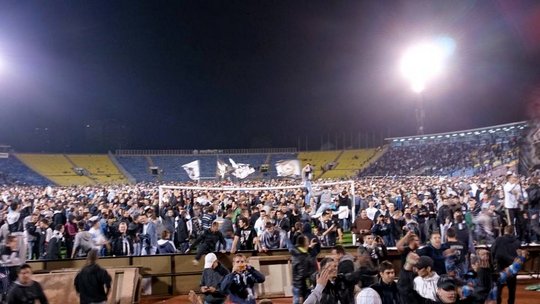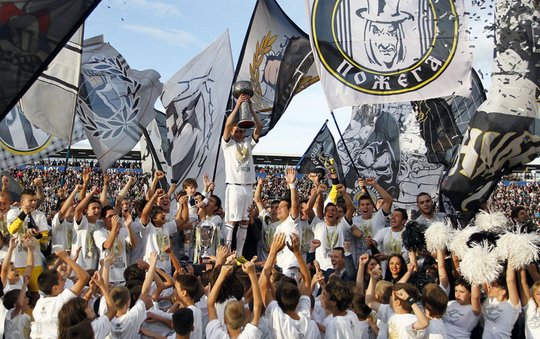 Source: alcatrazbeograd1970.blogspot.no , www.sportal.rs